The financial might of virtual worlds has been growing in leaps and bounds.
Consider The Sandbox, a community driven gaming platform that allows players to create and monetise in-game assets and experiences using blockchain. The platform's first in-game sale of digital property tokens, known as LANDs, was held in December 2019.
The first release of the deliberately scarce "real estate" sold out in the first four hours of the planned 15-day event. Subsequent LANDs releases have proven equally popular, netting the game's owner, Animoca Brands, more than US$5.5 million (A$7 million), and that's before the game had even launched.
Every day, millions of people around the world experience virtual worlds, and the ways in which they interact with these worlds and other players can often take unexpected turns.
For example, global COVID-19 lockdowns have steered Nintendo's best-selling game Animal Crossing on the path towards fashion, with players spending real-world money to buy outfits for their in-game avatars. Other phenomenally popular games, such as Fortnite, Minecraft and Roblox, became social networks for millions of active users each month.
Timmu Tõke, co-founder and CEO of Estonian-based Wolf3D, which creates in-game avatars, says that, just as previous generations hung out in shopping malls, parks and basketball courts to catch up with their friends, they now use games as a social platform where they can interact with and compete against each other.
"That's a very natural way to form friendships, and that's how it works in games," Tõke says.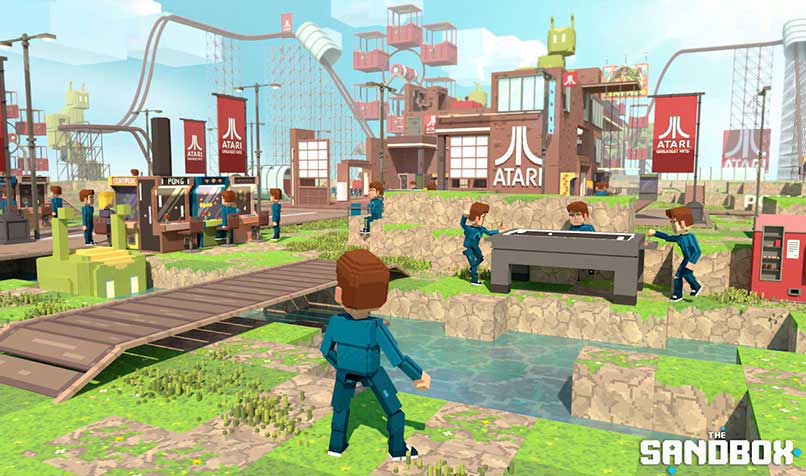 Virtual resources inside games increasingly present astute investors with opportunities to make serious real-world cash.
In a report titled The Virtual Economy, L'Atelier, a subsidiary of French bank BNP Paribas, notes that modern video games offer new ways of making cash and provide new and real job opportunities.
Potentially significant paydays are available for those who become professional e-sports players, for example, or digital farmers.
In 2005, former actor Jon Jacobs famously re-mortgaged his real-world home to buy Club Neverdie in the Entropia Universe game for US$100,000 (A$128,000). Five years later, and on the back of some virtual decorating, he sold Club Neverdie for US$635,000 (A$814,000).
Dr Kim Barker, a senior lecturer at the Open University Law School in the UK, says virtual resources can have real-world value, depending on the circumstances.
"If we're talking about virtual currencies, then Bitcoin is the prime example of virtual resources having significant real-world value," she says.
"Equally, if we're talking about items sourced or developed in online games through completing challenges and mission-type activities, those too have value – not just in terms of in-game value given the time, effort and skills involved, but also in terms of their trade ability and their potential value in game marketplaces, where they can be sold for either 'real currency', or other virtual assets."
Barker says users become very attached to their game accounts, characters, items and skills – and they often devote significant time and effort to gaming activities. "So, it's understandable that there are notions of financial value attached to them."
Technology developments and ever-improving augmented and virtual reality experiences are likely to add further sophistication and investment potential to the market, Barker adds.
Virtual economies
Dr Michaela MacDonald's fascination with virtual worlds and economies began 15 years ago, when she wrote a university essay on virtual property. This was around the time when Second Life – a world where avatars could travel, socialise and trade – first entered into the public conscience.
Now an expert on video game law at Queen Mary University in the UK, MacDonald says the interactive entertainment industry has come to dominate the creative sector.
"The video game industry is the most successful of all the creative industries and generates more profit than music and the film industry put together," MacDonald says.
For instance, the August 2020 release of Fall Guys – a whimsical battle between jellybean-like creatures – reaped US$185 million (A$237 million), making it the highest-earning launch of any computer game to date.
In the virtual economy space, Battle Royale game Fortnite is the benchmark, having generated a record US$1.2 billion (A$1.5 billion) in revenue in its first 10 months after launching in 2017.
With V-Bucks, the virtual currency, being used by players to buy avatar skins, gear, emojis and other benefits, the game has become a cultural and financial phenomenon.
Tõke says that, as a gaming developer, he is always conscious of contributing to virtual economies through his work. "Our goal is to build an economy around avatars," he says. "You have one avatar you love, and you can put it in many different virtual experiences, and then grow an economy around avatars."
Trade in virtual assets has long been a legal "grey zone". Many software companies' licence agreements spell out that virtual property has no real-world value and that players have no legal claim to virtual property.
However, this doesn't seem to deter the brisk – and mostly bootleg – trade in virtual items on online market sites such as eBay and PlayerUp, all for real-world money.
Tõke says change is needed but is slow in coming, because the big gaming companies want to own and control all aspects of intellectual property. "It's a big mind shift for them to start opening it up, and heavy gamers really don't care about those things that much. They just want to play."
When worlds collide
Tõke expects the next leap forward will be the rise of virtual ecosystems in which people will potentially live, work and trade assets. "We still think of games as this virtual world, but that will change over time. It will just become 'the world' and be an extension of the real world."
MacDonald, who argues that "games can be a force for good", agrees that virtual worlds will become an increasingly important part of our future. However, she hopes that virtual worlds avoid replicating some important real-world failures.
"This is about our values – what kind of digital world we want to have – because this is where we're going to live and communicate with each other and consume. It would be a shame to translate the kind of real-world inequalities based on the unequal distribution of property to the digital world as well."
In the grip of the tech giants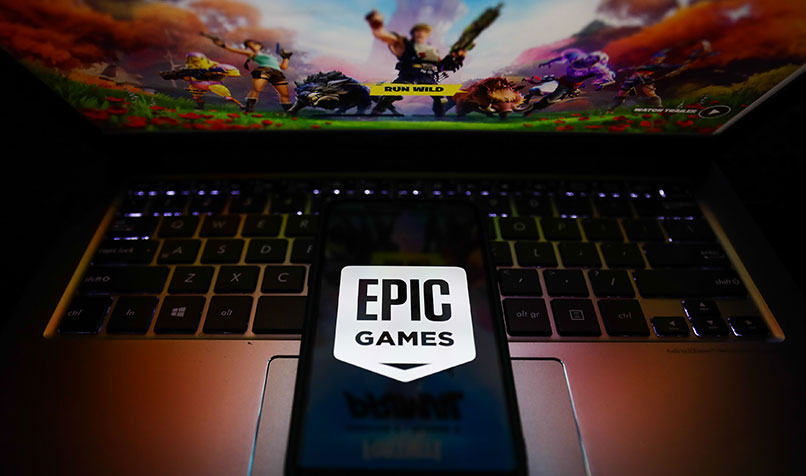 With digital game spending projected to hit US$129 billion (A$165 billion) in 2021, according to Superdata, the major technology companies behind the games are trying to protect their online turf.
Rather than affording users a chance to sell virtual items or prosper in virtual economies through in-game trades, developers are seeking to control the space.
MacDonald says it is clear that there is a power gap between developers and players, with the latter typically being unaware of their legal rights.
"Players often engage with video games having little or no awareness or understanding of the contractual arrangements to which they have agreed," she says.
MacDonald notes that, in late 2019, Fortnite famously shut down for two days during a "black hole" event in which the world's most popular Battle Royale game introduced a new chapter and location for users to explore.
"No one could access their accounts, [and] players realised their assumptions about 'owning' skins, virtual currency and other in-game items were misplaced. "When you acquire virtual items by paying money or winning them in the game, you do not have property rights, despite any legitimate expectations," MacDonald says.
"The only 'right' players have is the right to access and use the item within the limitations set up by the end-user licence agreement."
Barker says that whether players should have more legal rights is a complex question. Legally, the licence agreements dictate ownership, which is more often than not tied up in intellectual property issues.
She adds that click-wrap contracts – a type used widely with software licences and online transactions, in which a user must agree to terms and conditions prior to using the product or service – have a history of being binding.
"So, by accepting the licence agreement, or starting the game, users are bound."
Digital assets are not treated the same way as physical property in most jurisdictions around the world. Depending on the type of assets in question, they may be treated as software, data, a collection of protectable components such as graphics, audio-visual works, or graphical user interfaces, or complex digital products.
An intricate matrix of intellectual property rights will establish the default rules of ownership, while contracts may facilitate access and use of these assets.
Purchasing a digital product, such as an online video game, translates to purchasing a limited licence to access and use the game. It is not a transfer of ownership to the particular copy of the game.
"If a customer pays for using a digital product, an e-book or a video game, for example, does this qualify as a sale or service?" MacDonald asks.
MacDonald advocates for a public discourse on the "techno-moral values" that society would like to institutionalise through laws, regulations and public policies.