Hamish Winterbourn
Senior manager finance, banking and financial services, Robert Walters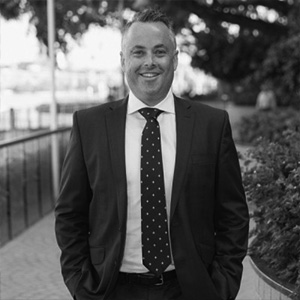 If COVID-19 has taught us one thing, it's the importance of being able to adapt to change.
As a result, I think adaptability will be a highly sought-after skill for all accountants, especially those in senior leadership roles who are looking to step into the top job.
Openness to change and a willingness to experiment will also be greater expectations. I think this is now part of the territory for all senior leaders.
Communication skills have always been important, but COVID-19 has really put them in the spotlight.
Employees looked to their CEO for guidance during a year of wide-scale uncertainty, and I think CFOs need to be willing to have open conversations with their teams and to genuinely listen to concerns.
However, it's not just about communicating within the organisation. If a CFO wants to become a CEO, they must be prepared to be the public face of an organisation.
Stakeholders, such as customers and the broader community, now have higher expectations of business, and CFOs must be capable of clear and confident communication.
Exceptional strategic skills will also be a requirement if CFOs are to continue to be considered for the CEO role.
As we've seen over the past year, businesses have had to shift operations quickly and, while there has been a focus on reducing costs and managing cash flow in a challenging economic environment, they are also looking to increase profitability.
This needs to be supported by a sound strategy.
Neal Logan
Career development product manager education, CPA Australia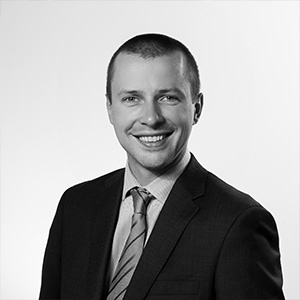 CFOs are often the natural choice for CEO roles, as they already possess many of the skills required for the top job.
CPA Australia has partnered with Burning Glass Technologies, which provides real-time labour market data, to bring members an online tool that allows them to better understand the skills employers are looking for and how to shape their career pathway.
The system collates the skills listed in a job ad and categorises them across a range of criteria that can then be used as filters.
Burning Glass Technologies data shows that seven of the top 20 skills required of CEOs are highly likely to be among those developed by finance professionals throughout their career.
These skills include risk management, budgeting, financial management, accounting and internal auditing.
However, the data also shows that "soft skills" will need to complement the technical expertise that CFOs have gained along the way.
These include communication skills, teamwork, collaboration and negotiation skills.
Business development, change management and creativity are also skills that companies seek in a CEO.
If you're a CFO looking to take the next step in your career, it may also be wise to hone your strategic skills.
Burning Glass Technologies data shows that strategic planning, strategic leadership and business strategy are also among the desirable skills listed in job ads for CEOs.
Phil Ruthven AM
Founder, IBISWorld and Ruthven Institute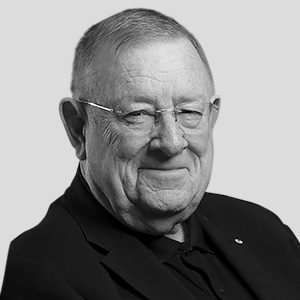 Once upon a time, production managers were in line to become CEOs, then it was marketing managers, and more recently CFOs or chief operations officers.
Knowing how to lead a business successfully is the key, more so than the functional path chosen by aspirants to get into the running to be CEO.
For a very long time, only one in 10 Australian corporations have achieved world best practice (WBP) profitability of 22 per cent return on shareholder funds after tax, compared with four in 10 in the US.
The Ruthven Institute and IBISWorld have the statistics on the nation's 2000 largest businesses (47 per cent of the economy) going back decades.
The golden rules that result in a WBP leader are:
Focus on one business at a time
Know your industry and its lifecycle phase
Be forever innovative
Emulate world's best practice
Develop strategic alliances
Be the master of your own destiny
Outsource non-core activities
Don't own hard assets
Manage your finances wisely
Develop a unique organisational culture
Plan from the outside in
Lead from the inside out
These seem simple, but they are implemented by only a tiny minority of CEOs.
CFOs are clearly finance and management accounting savvy, so have a flying start. However, without the above strategic pathway, those skills are nowhere enough.
Good luck in adding them to your kitbag.
Meet the experts
Hamish Winterbourn
Hamish Winterbourn is senior manager finance, banking and financial services at Robert Walters in Brisbane, and is responsible for the recruitment of senior finance positions including CFO, finance director, financial controller, tax and treasury, and internal audit strategy.
Neal Logan
Neal Logan is career development manager at CPA Australia, focusing on supporting members in achieving career success. Logan has almost 10 years' experience in the recruitment industry across the UK and Australia. He is passionate about helping professionals understand how the industry is changing and the skills that employers look for.
Phil Ruthven AM
Phil Ruthven AM is founder and executive chairman of strategic services corporation IBISWorld. Ruthven is a regular contributor to magazines, documentaries, newspapers and other media on business, economic and social issues.