Graeme Cowan, managing director of ThriveCentral, has a busy schedule. There is one matter, however, that always gets his attention. It is the funerals of workplace leaders he's been associated with – a KPMG partner, a bank manager and a hospital CEO, who all died by suicide in the last couple of years.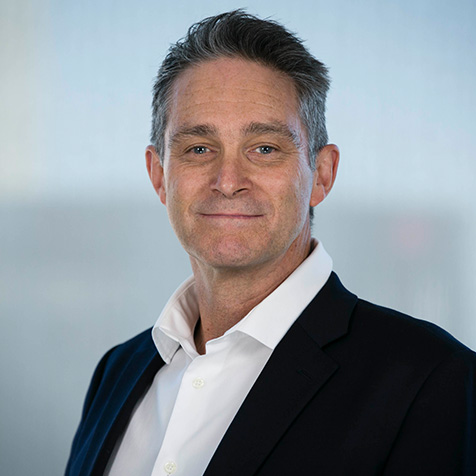 "I feel it so personally because I have been that desperate myself," says Cowan, a former corporate marketing manager who now runs resilience workshops for leaders and teams in the finance sector.
Mental health organisations often call on leaders to create mentally healthy workplaces for their employees, but who looks after the bosses?
Mental health is a leadership issue, and change must start at the top, says the Mentally Healthy Workplace Alliance, a partnership between Australia's federal government, business and community groups.
Why bosses are not immune
Many factors contribute to a person's likelihood of developing a mental health condition, but the high demands of a leadership role, the squeeze on time for self-care and the fact that it can be lonely at the top, may combine to increase the risk.
Geoff Gallop, professor and director of the Graduate School of Government at the University of Sydney, knows those pressures well. A former premier of Western Australia, he stepped down from office in 2006 due to depression.
"When you become a leader, all of a sudden the lives and welfare of others are now your responsibility. Whenever you make a decision some will agree, others will disagree, so there'll inevitably be conflict. Self-doubt can also arise as there will always be an alternative path you could have chosen.
"The uncertainties and conflict can overwhelm you, especially if you are working too hard and not making enough time for your family and your health," says Gallop.
Be more aware of your mental health
People experiencing mental health symptoms are encouraged to pay attention to the early warning signs (see "How leaders can care for their own mental health", below), but this can be difficult in work environments where stress, tiredness and busyness are the norm.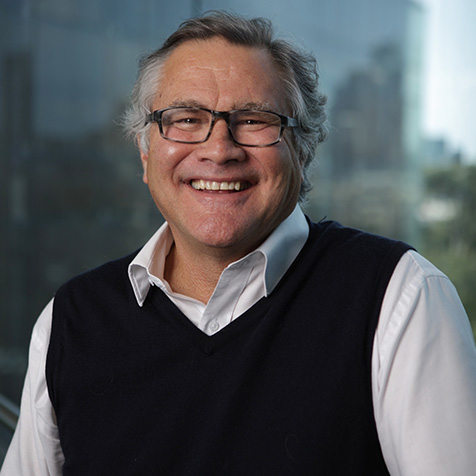 "I remember feeling pretty sad but thought that what I was experiencing was normal, and that I should just get on with it," recalls Gallop.
"I didn't comprehend I was experiencing depression. It's so important to have a friend or mentor who can give you objective feedback."
Today, when Gallop lectures on effective leadership, he highlights the need for self-awareness, including awareness of how a person is feeling inside.
"Leaders need to make thinking about their mental condition part of their self-management approach."
Do leaders find it harder to ask for help?
Pedro Diaz, founder of the Mental Health Recovery Institute, a national organisation providing mental health workplace training, encourages leaders, managers and business owners to really "know thyself".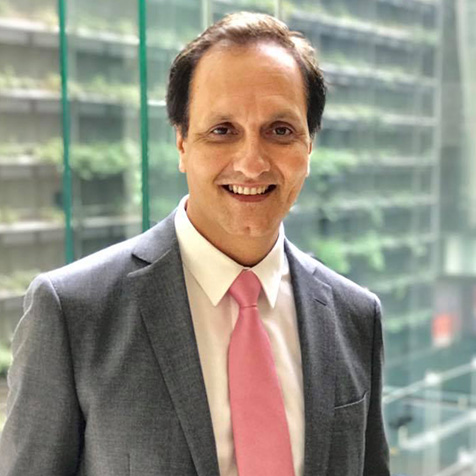 "Don't just rely on standard indicators of mental health problems, but what you know about yourself, your body, your emotions and your levels of fear, which we call 'stress' in the business world," says Diaz, who has lived through bipolar disorder when holding down a leadership position.
"Be honest with yourself and when you notice things going awry, reach out to another trusted human being who is wiser than you in this area."
There is no research proving that leaders find it harder than other employees to seek help, but Diaz says the expectation on bosses to be strong and tough means they are more reluctant to admit when they are struggling.
"They hide it more, excuse it more, pass on the blame more. I know leaders are in trouble when they don't take responsibility for their own behaviour or performance."
Physical wellbeing promotes mental health
When ThriveCentral asked 480 finance sector leaders and managers to name the biggest causes of declining mood, 60 per cent cited lack of quality sleep and 65 per cent named insufficient exercise.
Regular physical activity can both prevent and treat depressive symptoms, while insomnia can increase the risk of depression tenfold.
"When leaders tell me they don't have time to exercise, I tell them they will eventually fail as a leader," says Diaz.
Melissa Reynolds, chief customer officer at AGL Energy and formerly with National Australia Bank, knows this.
As her seniority has risen over the last decade, so has her discipline with self-care.
"Mental wellbeing is connected to physical wellbeing, so I prioritise good nutrition and exercise," says Reynolds.
This involves two to three resistance training sessions a week plus cardiovascular exercise, such as cycling or walking, twice a week at six in the morning before her children get up. At night, she practises 20 minutes of meditation before sleep and keeps all her mobile devices out of her bedroom.
"When these practices slip, I really feel the difference."
Self-awareness and self-responsibility are critical for leaders' mental resilience, but so is support from others, and not just your peers.
"Bosses have told me they like the idea of their employees asking them how they are going," says Cowan, "that they'd appreciate expression of concern from their employees."
How leaders can care for their own mental health:
Educate yourself about the early warning signs of mental health conditions, which may include anxiety, not sleeping, emotional outbursts and weight change
Cultivate self-awareness by regularly monitoring your emotional, mental and physical state
Ensure you have a trusted friend, mentor, coach or confidante with whom you can safely debrief and receive objective feedback
Prioritise and plan for sufficient quality sleep, regular physical activity and good nutrition
Seek help when you notice changes – sooner rather than later.