By Candice Chung
Ask a recruiter for a quick tour of today's job market, and chances are you'll be struck by how much has changed since the last time you stopped by.
Recruiters are now able to produce interview shortlists at the touch of a button, using smart algorithms to replace the once labour-intensive act of screening initial applicants.
"Technology now plays a major role in how we find, shortlist and engage with talent. We have a lot more tools at our disposal and, like many industries, we are increasingly data-driven," says Robert Beckley, regional director at Hays recruitment agency.
For job seekers, having a strong, up-to-date digital resume is crucial. It could mean the difference between making an automated shortlist or being ignored by talent scouts.
Even when you aren't actively looking for a new job, it's worth carefully managing your career profile via LinkedIn and other social media – as it's being watched by potential employers and headhunters.
"At Hays, we can search our database simultaneously with Seek and LinkedIn. This enables us to access the widest pool of candidates as quickly as possible," says Beckley.
So how will technology change the way companies and job seekers interact with each other in 2018? And what's the key to being noticed by hiring managers online?
Here are the trends you are likely to see in the coming year.
Hiring gets social
Increasingly, organisations are spending time to build a network of potential candidates they can tap into when the right job comes along.
"We've gone down the road of helping our clients create what we call 'future talent teams' – gathering interested candidates and getting out social messages [to them] on what it's like to work there," says Fiona Anson, co-founder of JobGetter, one of the fastest growing online job platforms in Australia.
The most common way of engaging with future talent is via newsletters and social media pages. Followers are often first to know when new opportunities come up.
"Employers are starting to realise reactive recruitment is not the way to go. You have to groom talent to get to know them – and they have to get to know you," says Anson.
LinkedIn 2.0
With 467 million active users worldwide, LinkedIn is set to remain the most powerful professional social network in 2018. Many members now use LinkedIn's job section to search for and apply directly for roles posted on the site.
Like Seek, users can sign up for daily job alerts, and filter available roles by title, industry or geography. In addition, applicants can view a list of connections who might be able to offer an introduction to someone who is hiring for the role.
Most headhunters still scour the site as a first port of call when they have new roles to fill, vetting candidates using keywords or specific qualifications tied to job requirements.
Potential candidates are often contacted directly through InMail, LinkedIn's private messaging system.
To stand out on LinkedIn, there are three things every user needs to get right, says Beckley.
"First, you need to have an up-to-date profile that highlights your achievements and responsibilities. Second, a relevant network; it isn't necessarily about size, but about quality and connections relevant to your industry. Lastly, you need to be able to engage with the online community: share content, contribute to groups, and show people what you're passionate about."
For those who haven't tuned in for a while, there are some recent upgrades to the service worth noting. For instance, you can now search your connections' networks using the "connections of" filter, and use the hover feature to scan a LinkedIn user without clicking on their profile.
A paid service called LinkedIn Premium allows subscribers to send InMail messages to members without prior connections, get additional details on who has viewed your profile, and detailed analytics on how you compare to other job applicants.
More tests and cross-checks
Been shortlisted for a dream role? Be prepared for stricter personality tests and social media checks.
Psychometric tests will play a key role in the hiring process in the coming years, says Peter Acheson, chief executive at IT recruitment specialist Peoplebank.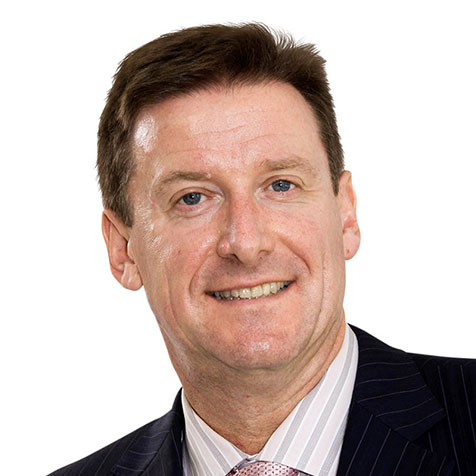 He says the growing risk of fake CVs and falsified credentials has seen employers taking preventative measures further down the job chain. "If you go back 10 years, a lot of the checking would have been for the higher level roles, but with the proliferation of technology, employers are leaving nothing to chance."
For most recruiters, cross-checking a candidate's LinkedIn profile against their CV has also become standard protocol. "It's crucial the details on your CV and your online profile are synced – because if they aren't, you'll appear untrustworthy," advises Beckley.
"Organisations may also delve into a candidate's digital footprint – such as Twitter and blogs," he adds. "If you are actively job searching, it's a good idea to review the privacy settings of your social media accounts. The bottom line is, you want to represent yourself in line with the industry in which you're looking for work."
The best strategy? Google yourself to see what's out there.
The rise of blind recruitment
One of the more positive trends is the use of blind recruitment to address unconscious bias. In this process, names, gender and other identifying details on an application are withheld from hiring managers. The theory is removing these details levels the playing field in the recruitment process, as selection panels can't fall victim to their own unconscious biases.
In the UK and US, companies such as Deloitte, EY and PwC have been trialling the use of blind CVs to recruit graduate candidates, with EY requesting education details be blanked out to attract a wider talent pool from government schools.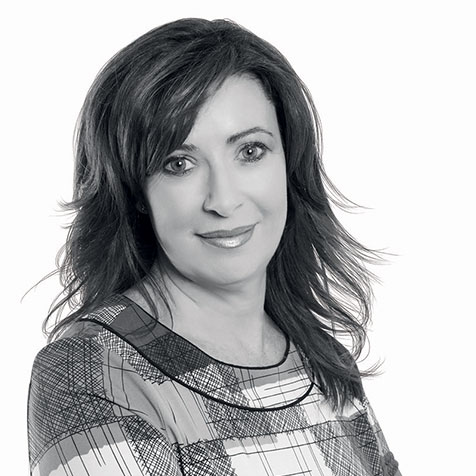 In Australia, Westpac, the Victorian Government, and the Australian Bureau of Statistics (ABS) have been leading the way in rolling out blind recruitment pilots in the last 18 months.
"Our experience has shown that what gets measured matters … We're interested in finding out if what gets masked matters as well," said Ainslie van Onselen, Westpac's then director of inclusion and diversity, at the blind CV scheme's launch in 2016.
Westpac is yet to report its results, but at the ABS the number of senior female executives has risen from 21 per cent to 42 per cent in 12 months.
Despite some positive outcomes, experts warn that anonymity can only ensure candidates have a better chance of reaching the interview stage. To actively shift structural bias, Acheson suggests combining blind CVs with other measures.
"If there's a gender gap in the business you want to address, for example, make sure the advertisement is written without any gender bias in it. Try establishing a minimum requirement for a certain number of women in the shortlist, so that there is a pool of candidates to select from," he says.
Finally, diversity begins from within the company. To minimise unconscious bias, begin by ensuring there is a diverse interview team.
The first 90 seconds of an interview
Research by US company Classes & Careers found a third of all hiring managers make up their minds about a candidate within the first 90 seconds of an interview. If that is the case, how do you make the right impression at breakneck speed?
"The power of that first impression is so important; make sure you look the part," says Acheson. However, the simple act of paying attention and displaying self-awareness can also turn an interview your way.
"Two weeks ago, I met a candidate whose resume was a bit underwhelming, but he walked in and blew me away. This was for a general management role – quite often in that situation you'll end up with a lot of men with dominant body language. But he had gentle, neutral body language that indicates he was open to receiving feedback. Plus, he asked great questions."
Most advice on what not to do is intuitive: don't be late; don't be negative; and don't dress inappropriately. Overfamiliarity can also be a deal-breaker, says Nathalie Lynton, director at Shared and Halved Consulting. She recalls one candidate who had a friend at the company. "He joked that he'd heard his friend refer to me as a dragon lady, because I discouraged swearing at work ... I was stopped dead in shock."
Technology and more rigorous selection methods look set to be the key trends in 2018, so potential recruits need to be consistent in how they appear online, on paper, and in person.
Resume tips for 2018
Haven't updated your CV for a while? Here's a quick refresher from JobGetter's Fiona Anson and Hays' Robert Beckley:
You have five to six seconds to impress. Address three things from the start: why you can do this job; the skills you have to prove it; and why you'd be a good culture fit.
Keep the format clean. Start with career highlights, then list roles in reverse chronological order. Include who you worked for, your time there, job title and achievements in that role.
Summarise older roles. If you have more than 20 years of experience, provide a synopsis for earlier roles to give recruiters a feel for key achievements.
Be concise. Anything longer than three pages is too long.
Be honest about gaps. Employers notice them. Don't be afraid to list your sabbaticals or parental leave. If you don't address them, employers will assume you failed to find work.