Zijun Yang ASA
Assistant Accountant, JR Business Partners
Zijun Yang ASA personifies the idea that professional training is key to future business success.
When Yang moved to Australia in 2015, she already had a bachelor of commerce degree in accounting from Shanghai University of International Business and Economics.
Because she wanted to build her career in Australia, Yang felt she needed to understand the local accounting environment and enrolled in a master's degree in professional accounting program at the University of Adelaide.
While participating in internships as part of her training, Yang decided to enrol in the CPA Program. "My supervisors were all CPA-qualified, so I gained trust in the program."
"It is internationally recognised, including in Mainland China, therefore there won't be a problem if I decide to relocate in the future. The well-structured course and more detailed textbooks enabled me to have a better understanding than before, and built up my confidence in job hunting. The program's broad content expanded my knowledge towards this profession and developed my interest in it," she says.
After graduating, Yang worked in the accounting department at a South Australian meat processing company, before moving to Sydney in search of further career expansion.
She is not slowing down when it comes to training, and was among the first to complete the CPA Australia micro-credential in data analytics. "If I learn more about data analytics, it will give me a competitive edge," she says.
Alex Lipa CPA
Financial Planning and Analysis Manager, Catch, and Finance Unit Coordinator and Economic and Statistics e-Learning Adviser with Swinburne Online
Alex Lipa CPA took a circuitous route to a finance career. After graduating with a chemistry degree from Melbourne University, he intended to join the police force.
When an eye condition derailed his law enforcement plans, he decided to investigate a finance career, opting for a master's degree in commerce from Deakin University.
"My first lecture was introduction to microeconomics. I just fell in love with it. You know you are going to do well when you start researching and reading in your own time," he says.
After graduation, Lipa held roles with gas company Elgas and convenience chain 7-Eleven. He then spent nearly three years at Coles Group as a finance business partner.
Lipa completed the CPA program as part of a work requirement, but he believes he would have done it anyway. "It's an assumption now that if you are applying for a finance role, you are qualified."
Since March, Lipa has been with Catch, Wesfarmers' online marketplace. "It's very different to Coles. It's like a very big start-up. Part of the reason I am here is that Wesfarmers wants a bit of rigour, control and process around the forward planning."
The notion comes naturally to Lipa, who confesses to being a bit of a career planner. "If you are not planning for your next role, you won't be competent at it."
Lipa's Swinburne teaching work puts him in constant contact with the next generation of accountants. When his students reach out to him, he advises them not to chase "a weird, constructed idea of what a perfect career is".
"When I was studying, I imagined my options were accounting firms or banks. Now, out in the real world for nine years, I haven't touched an accounting firm or a bank. I've worked in retail, in convenience, industrial gases and in property.
There's just so many places to go, but if I'd closed myself off, I don't know where my career would be."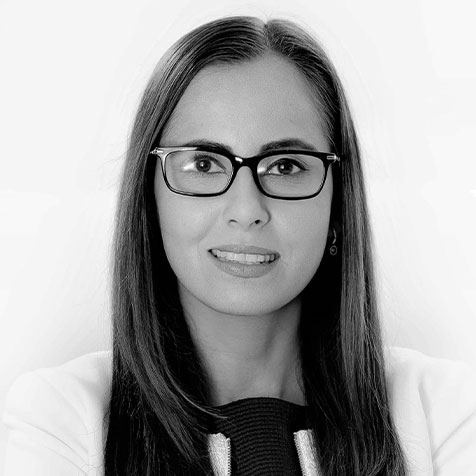 Kalpana Lal FCPA
Head of Unit, Administration and Finance, GIZ Pacific Operations
Kalpana Lal FCPA not only has a demanding role with GIZ Pacific Operations, a Fiji-based international sustainable development agency, where she is the only woman and the only local on the leadership team. She is also chair of Vodafone Fiji and Amalgamated Telecommunications Holdings Limited, and is a director on several other boards.
Lal attributes her achievements to professional qualifications, targeted training and careful career planning.
"I think it's very important to have a clear vision and focus on developing yourself, alike to mapping out a trajectory on where you want to go and how you will get there. I also think it's important to upskill yourself at various stages in your career. You should view professional development as an investment in yourself."
Lal also believes that stepping outside one's comfort zone is a good way to develop experiences and skills. She did just this by leaving an audit career for the not-for-profit sphere several years ago.
"In today's disruptive world, we need to constantly be on the learning curve. Having the right qualification certainly helps open up opportunities.
"I feel by elevating myself professionally I am well-positioned to add tremendous value in the various roles as an executive. At GIZ, I am truly passionate about adding value through my advisory role."
GIZ has offered Lal numerous training opportunities throughout Asia and in Europe, and now she in turn trains others in the Pacific region. She also turns to professional bodies, such as CPA Australia, to keep up to date with the latest in the industry.
"Training from professional bodies exposes us to current and emerging trends. It creates an awareness on how our roles could help organisations adapt and react to the changes that are happening around them."