Consider the age of the global workforce and you will quickly realise we are in the middle of a mass exodus of knowledge and skills. Baby boomers, born between 1946 and 1964, are retiring, while the workforce is rapidly ageing.
By 2050, the World Health Organisation (WHO) estimates two billion people will be aged 60 years or older, up from 900 million in 2015. By 2030, Asia will be home to 60 per cent of the world's over 65s.
The question of legislating non-retirement
When it comes to economic growth, productivity and profit margins, the "silver tsunami" poses a complex set of questions for governments and employers.
Governments have reacted by introducing incentives to encourage older people to stay in the workforce, coupled with disincentives to leave. The Australian Government offers employers financial incentives to hire and retain people over the age of 50 and has removed some barriers to older people contributing to their superannuation while they remain in the workforce.
By 2023, the Australian pension age will have risen to 67. It will be the same in the United States by 2027. Increases in retirement age and changes to the parameters of pension systems have also been implemented in the European Union (EU), yet in China – where a quarter of the population is expected to be aged 60 or over by 2030 – the retirement age remains at between 50 and 60 years, depending on gender and occupation.
In Singapore, the government has introduced a policy of re-employment to encourage people to work beyond the retirement age of 62 (if they are able and want to), while in New Zealand, where you can draw a pension at 65, 19.5 per cent of employees are still working in their early 70s.
In Japan, the government has approved plans for shifting the optional age for drawing public pensions to 71 or older (up from between 60 and 70 years) after April 2020, says Fern Ngai, CEO for Community Business, a not-for-profit organisation that supports businesses having a positive impact on people and communities. Founded in 2003 and headquartered in Hong Kong, Community Business works with companies of all sizes and from diverse industries across Asia.
However, for businesses the problem is more involved than assuming older, experienced employees will retire later. They also need to consider what happens at retirement, when an experienced worker's knowledge and skills can no longer be tapped by younger employees.
Bringing different age groups together in the workplace
In Hong Kong, Retired Not Out is a recruiting company that connects companies and retired professionals through part-time jobs, consulting, teaching and volunteer services. Founder Priyanka Gothi established the firm when her retired mother was looking for a suitable part-time job but could not find anything fulfilling.
Gothi's aim is to connect white-collar retirees with the types of jobs "that would make the most of their skills and experience". She believes that by providing suitable opportunities, the experience and skills of older workers will have a considerable, positive impact on the economy and society.
CPA Australia's Young Professionals Committee has found another way to bring senior accountants and millennials together. New South Wales division deputy chair Maggie Lo CPA, a commercial analyst at Flight Centre, says the committee was formed to improve the education of members. Events include an evening of career coaching and regular talks by experienced CPAs.
CPA Australia's Third Age Network (TAN) also works to connect retirees with younger members. Many become mentors to pass on valuable insights. TAN chairman Tom O'Keeffe FCPA has worked at a senior level in both the private and public sectors, including manager finance policy and projects for NSW RailCorp, finance manager for Telstra Global and executive business manager for the State Transit Authority. Now aged 65, the father of three retired two years ago.
O'Keeffe says he initially became involved in mentoring programs where he focused on "helping young people communicate their strengths and skills", something he found "really rewarding".
"If you find someone with great capabilities and a willingness to learn, you can encourage and advise them," he says.
Even so, the retired accountant still believes the most valuable exchange of knowledge and skills can occur on the job, where a senior CPA sits down with a younger accountant and imparts real life skills.
Sharing knowledge in context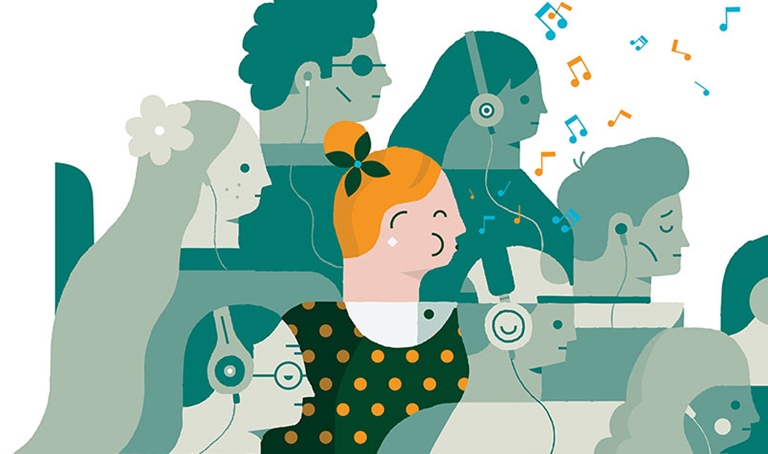 Dorothy Leonard, professor of business administration, emerita, Harvard Business School and co-author of Deep Smarts: How to Cultivate and Transfer Enduring Business Wisdom, suggests companies focus on recreating tacit knowledge – experience, anecdotes and creative solutions – in the workplace.
For example, if an experienced CPA is planning to retire, the firm where they work should allocate a younger accountant to work with them. Leanne Cutcher, professor of management and organisation studies University of Sydney Business School, agrees: "External mentoring is valuable but it's after the horse has bolted. Knowledge is useful in context."
Cutcher says diverse teams create a culture in which all knowledge is valued, young and old, as do KPIs that relate to sharing knowledge.
Experienced and more seasoned insights – perspectives often seen as traditional or conservative – can serve as an important counterbalance to the more idealistic or untested perspectives of today's cohort of entrepreneurial, co-working millennials, Ngai adds.
"A mature perspective on radical innovation could make ideas more business-sound and profitable," she believes.
Interestingly, in the US more than 60 per cent of companies are currently bringing back retirees as contractors or consultants.
The over-55 elephant in the room
In Australia, O'Keeffe believes CPAs in the over-55 demographic haven't been engaged and represented enough in businesses. "We were finding a lot of older people were left by the wayside," he says.
The TAN offers peer-to-peer support – not just its mentoring program – to help CPAs ease the transition from full-time work into semi-retired and retired life. In the future, the TAN, which has branches in New South Wales and Victoria, will also look at advocacy and consider how older employees plan for retirement, O'Keeffe says.
Rhonda Wheatley FCPA, director School of Finances for the Department of Education and the first chair of the TAN in NSW, says: "We do see people wanting a lot of change [around transition to retirement] but there are not too many organisations moving forward with that."
Cutcher believes many employees are worried that if they flag retirement, they will be sidelined.
"Companies need to get past that and have a frank and fair conversation about transitioning to retirement, as well as having systems in place recognising and rewarding people for skills and knowledge transfer," she says.
"Structured succession planning is very important, but it is not done well and it is not done by most."
Ngai agrees: "Best business practice needs to include managing the retirement process proactively and finding a way to retain or transfer critical knowledge within the organisation."
At the same time, with flexible and virtual working now commonplace, combined with the rise of freelance contracting and job sharing, engaging the older generation has, potentially, never been easier, Ngai says.
Leading the way in transition to retirement
Australia Post has a diverse workforce, with 48 per cent aged over 50.
"In 10 years, we project that more than 16,000 of our people will be over 55 years of age or retired," says Australia Post group executive general manager people and culture Susan Davies. "We do our best to encourage the transfer of knowledge between experienced employees and younger members of our organisation."
Australia Post's annual graduate intake rotates around key business areas to obtain breadth of experience and receive formal mentoring support and development. Staff can experience new areas and broaden their skills through temporary placements and secondment opportunities.
"Finding and retaining experienced professionals is a priority for us," Davies says. "One option is helping our people reinvent themselves or take a sideways step into another area of the business in a part-time capacity."
Another option is a life planning and career management program the helps people explore what they want out of the next phase of their life and the steps they can take to achieve it, in addition to programs to help them understand their superannuation and finances.
At Westpac Group, almost 20 per cent of staff are aged over 50. Flexible work practices include purchased leave, and the ability to work remotely or to work a condensed week.
Westpac has a mentoring program that encourages intergenerational sharing of ideas and experience. Experts also help older employees consider their identity, money, career, health and relationships as part of their retirement planning.
The age tide is turning
In 2017, there were 3.8 million Australians aged 65 and over. In 2057, the number is predicted to be 8.8 million (22 per cent of the population). In Asia, the number of people over 65 was 365 million in 2017; by 2027 it will be more than 520 million.
China: In 2015, 15.4 per cent of the Chinese population was recorded as 60-plus and 9.7 per cent 65-plus. China is ageing faster than any country in recent history, with a quarter of the population expected to be aged 60 or over by 2030.
Hong Kong: The percentage of people aged 65 or over will increase to 27 per cent by 2033.
Japan: In 2015, 32.8 per cent of the population was aged over 60 and 26 per cent above 65. One in three Japanese people will be aged over 65 years by 2040.
Singapore: A total of 17.9 per cent of people were above 60 and 11.7 per cent above 65 in 2015. Singaporeans aged 65 or over will reach 28 per cent of the total by 2030, and 47 per cent by 2050.
India: By 2050, 20 per cent of people will be 60 or older.
New Zealand: Over-65s numbered around 552,000 in 2011, and by 2051 there will be more than 1.14 million people aged 65 years and over. The current population is 4.8 million.
European Union: The proportion of people aged 65 and above relative to those aged 15 to 64 is projected to increase from 29.6 per cent in 2016 to 51.2 per cent in 2070.
United States: One in five people will reach retirement age by 2030.