At a glance
Successful job-share arrangements in the post lockdown environment mean managers need to be less hands-on.
Such arrangements build strong "work buddy" relationships, where individuals are accountable to each other and less stressed.
The modern form of job-sharing has potential to enable more women to enter the C-suite.
By Johanna Leggatt
Job-sharing used to be a straightforward arrangement – a solid line between one person clocking off and the second one starting; a simple equation of two halves making one full-time whole.
This is no longer the case.
Jo Alilovic, author and director of employment law firm 3D HR Legal, says job-sharing is unlikely to look the same in 2022 as it did pre-pandemic.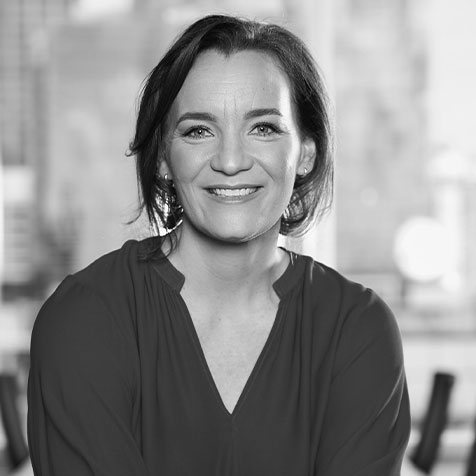 "I think what we will see in the future is more part-timers who have certain job-share features to their work lives, rather than directly sharing the one role," she says.
Instead of two people baton-passing the work of one client, for example, it may be that each employee works on different aspects of the client's business, and that the shared work comes in the form of dual client management.
Whatever the arrangement, the emphasis should be on creating flexibility for employees, while ensuring clients' needs are met.
"You may not be collaborating on a piece of work together, but perhaps the arrangement is that you have someone to cover for you when you're not there," Alilovic says.
"You are both working together to make sure that you are getting the flexibility that you each want in your life, but also still continuing to do a great job for the company."
The "work buddy" benefits
Alilovic perceives the modern job-sharing arrangement as more about the work relationship than the work itself.
"We hear a lot of joking around about having a 'work wife' or a 'work husband', and I do think there is something special about having a person at work who's got your back," she says.
Such a job-share arrangement, in which two people are working together and are committed to supporting each other, is a "beautiful thing", she adds.
"It makes work so much nicer, and it means you can relax about work when you are not there," she says.
It can also mean that managers, contrary to what they may fear about job-sharing arrangements, can be less hands-on.
"If you are an employer, it means that you've got less-stressed individuals and, in some ways, they are accountable now to each other," Alilovic says, "so your management should in some ways decrease with regards to those people."
Communication and clarity
Padraig "Pod" O'Sullivan, leadership adviser, executive coach and partner at The Leadership Context, thinks this modern style of job-sharing aligns perfectly with the hybrid workforce.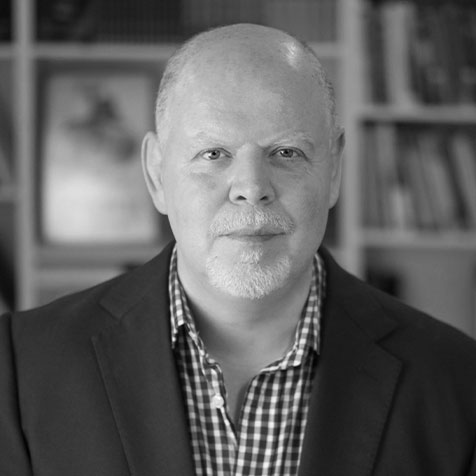 "Most of us are now moving in an asynchronous work environment anyway, because we are no longer relying on people to be in the office from Monday to Friday, and we have set up hybrid work communication channels," he says.
In fact, in many ways, job-sharing is already happening informally among management.
"If you think about the concept of a leadership team, ideally executives are sharing the role of leadership across an organisation anyway," O'Sullivan says.
"If you buy into that – and I do –then everything else just flows naturally."
O'Sullivan says leaders often fear job-sharing will result in a lack of control at their end, or a doubling up on management tasks.
"The classic first hurdle for the manager is the thought that they are now managing two people instead of one," he says.
"But if you set it up properly, then it can work really well."
Both communication and clarity with regards to the shared roles must be established from the outset, he notes.
"There should be agreement among the two job-sharers that their communication together has to be more overt than usual," he says.
Secondly, both job-sharers must have clarity on who is doing what, and what the communication line is up to their leader.
"Job-sharers need to establish who is accountable for which part of the role and how decisions get made by those two people," O'Sullivan says.
"They have to then be really clear about what parts they take responsibility for individually and what parts overlap."
Perfecting the job-share dynamic
Alilovic agrees that communication between job-sharers is essential, and argues that a clear agreement should be in place between both parties as to how the role will be split and organised.
This includes canvassing whether each person is contactable on days off, what happens when someone goes on leave and when the arrangement should be reviewed.
"In all flexibility arrangements, I normally recommend at least a three-month trial to give it a really good go, and then have some kind of formal review process," Alilovic says.
"It is equally important to outline what should happen if the arrangement does not work out. Do you each go back to your previous roles or not? What happens if someone resigns?"
These questions are much easier to answer if the job-sharing relationship is harmonious to begin with.
"There has to be a good relationship between the two individuals to begin with, or it's not going to work," she says.
"It's important to have your person in mind from the beginning, so you know their level of competence and can trust that person has your back and is not going to throw you under the bus when you're not there."
This trust must also be ensconced within a broader work culture, which should be open and receptive to job flexibility.
"There needs to be a supportive culture in the workplace without a doubt," Alilovic says.
"If you are not in an organisation that accepts flexibility generally, you are always going to be that 'job-share person' in the company, and you will have to cope with the negative beliefs about your ability to do the job properly."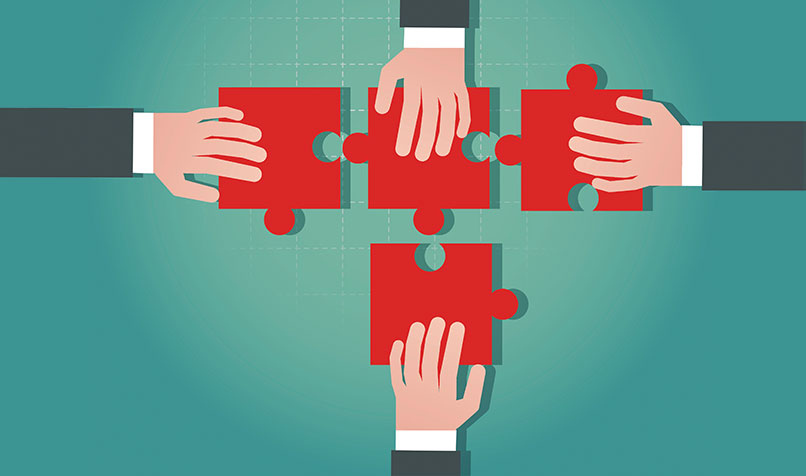 Unfortunately, negative perceptions about the ambition or competence levels of job sharers persist.
When O'Sullivan worked as a recruiter in the healthcare sector, he would often nominate two experienced female candidates for the one job, but some employers were hesitant.
"These women were very experienced and wanted to work part time because they had a new child, or even ageing parents," he recalls.
"Organisations were a bit slow to embrace this in my experience, as they figured that it meant they weren't that ambitious."
The reality could not have been further from the truth, O'Sullivan says.
"They were more ambitious, in fact, because they were willing to compromise both aspects of their life, and my experience is that someone who worked a job-share three days a week invariably worked four days a week, because they fit so much in," he says.
"Organisations that saw this and embraced job-sharing did very well."
O'Sullivan adds that job-sharing among women may be a solution to the paucity of female C-suite leaders.
"We know that the pipelines into C-suite roles for women stalls between the ages of 32 and 39, owing to maternity leave," O'Sullivan says.
"If we can solve the problem at this stage, we are going to have a higher representation at those springboard roles into the C-suite much later."
Perhaps most importantly of all, job-sharing can act as a signifier to current staff and future employees that, as an organisation, you are flexible, that you value your staff and that you respect their life outside of work.
Alilovic says she wouldn't be surprised if there was an uptick in job-sharing as employers embrace flexibility more generally.
"We have seen people enjoy and respond well to work flexibility and the added wellness that they get from it, and it has a positive impact on the business," she says.
"So, I think from that perspective, employers are open to it and, in fact, they are not just open to it, but starting to come up with their own policies and procedures."
Case Study: Anatomy of the win-win workplace
Anushka Bandara, CEO of Elegant Media Australia, views job-sharing as a win-win for both the company and his employees.
"We benefit from two sets of experience, insights, ideas and creativity," says Bandara, whose mobile app development business includes several roles that follow a job sharing framework.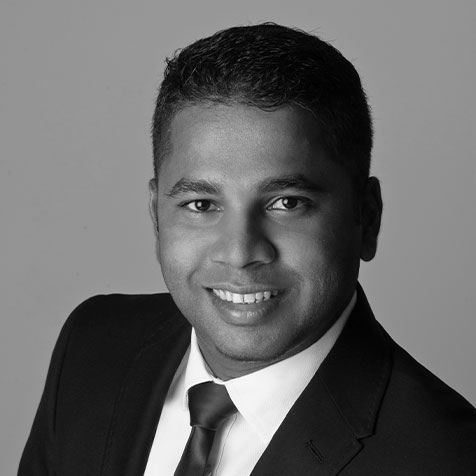 "Our people can achieve better work–life balance – there is less stress on each individual, as work outcomes don't depend on a single person."
One job-sharer, Elegant Media's content creation specialist Harry Fields, says job-sharing in his marketing group has allowed the team to multitask and tend to the most important priority first.
"If someone working on a priority task was unavailable…then with job-sharing, another is able to fill in and get it done and see the task through," he says.
Tasks, therefore, are assigned based on the skills, experience and availability of each party.
"We always ask each other if the other would be comfortable with the task and if they are confident they can deliver it within the timeframe," he says.
Strong communication is the most important part, Fields says, and the team uses cloud-based collaboration tools to keep track of tasks.
This makes it easy for anyone on the team to pick up the work if and when required, he says.
To further enhance job-sharing, Bandara is looking to introduce a common platform for all project management to ensure that "corporate memory" is parked in the cloud rather than with one or two people.
"When dealing with specific projects, corporate memory often sits with the project manager, and they carry specific knowledge about the project," he says.
"As a result, there can be communication gaps and data recording issues."
Under a shared-cloud approach, all available project managers will be able to respond to inquiries by looking at the universal system, rather than having to follow up with one dedicated project manager, Bandara says.
Job-sharing also increases scope for mentorship in the business, and expands the number of people capable of acting as both mentors and mentees.
"With the use of virtual tools such as Zoom and Microsoft Teams, mentoring can be undertaken regardless of where people are located," he says.
From a business perspective, having multiple hands on the one job also reduces risks and staff turnover.
"If job-sharing is managed well, then all those involved should feel valued, engaged and enthusiastic about their role and responsibilities," he says.
"The key is to implement a system that rewards and encourages both people as individuals, as well as a team."
Top tips for employers wanting to create a successful job-sharing model
Start with noting the common processes for each job or task that can be managed and tracked.
Involve staff in the development and adoption of these where possible.
Use a centralised and transparent system to enable the job-sharing.
Ensure there is ownership across all team members involved in job-sharing, so that everyone is connected and committed.
Source: Anushka Bandara, Elegant Media Australia