At a glance
For accounting and finance professionals, the lure of a large or "Big Four" firm stems from opportunities for international exposure, a variety of disciplines and pool of resources for training.
Smaller firms offer the chance to develop specialist knowledge, as well as more opportunities and the freedom to make an impact while learning more about frontline work with clients.
For professionals hoping to start their own practice, work experience at a smaller firm can be invaluable as it provides more scope to broaden skills and expertise, as well as exposure to different aspects of a business.
By Johanna Leggatt
Each year, scores of young accounting and finance graduates submit their CVs at big name companies, hopeful of getting their start at a reputable top-tier firm.
When Singapore-based Lindy Heng CPA graduated with her bachelor of business in accountancy degree, she knew there would be plenty of other grads angling for top jobs.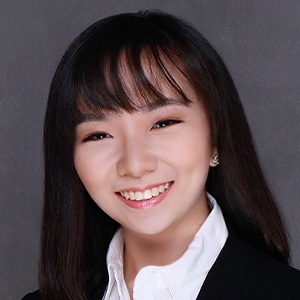 "I decided to go for a mid-tier company because it is so competitive here in Singapore," she says.
"I studied at RMIT, and some of the students and my peers already had internships or relationships with the 'Big Four' accounting firms, so I decided to go for mid-tier and then try for something bigger as I proceeded."
The decision paid off.
Heng began working in tax at the RSM group in Singapore, before making the transition to tax planning with KPMG two years later, which provided her with an international context.
"We were working with clients in Europe, the UK, Asia and even India," she says.
The appeal of larger firms
Heng has since started a new role in the corporate sector as a group tax executive for Singapore maritime company BW Group. She says her Big Four experience has undoubtedly given a huge boost to her CV.
"I have noticed that a lot of job advertisements actually request Big Four experience," she says. "It definitely works to my advantage."
Dhash AJ CPA is also aware of the benefits of working for larger companies. He started his career with a small, three-partner firm in Melbourne and, while he enjoyed the work, there were fewer resources for training.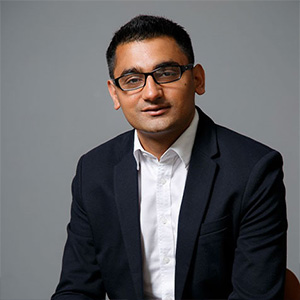 "You get thrown in the deep end at a small practice," he says.
When the opportunity arose, AJ took a job with a mid-tier, 14-partner firm, which later merged with another company.
"Straight away I noticed there were more systems and processes, and the learning environment was more structured," he says.
"This was evident in the career trajectory, as there were a lot of steps leading up to partner, which gave you a clear view of progression."
AJ also experienced a higher level of support from other staff, and he noticed that the larger firm enhanced his knowledge of the accounting industry.
"You have mentors across the firm, and you interact with a lot more people," he says.
Larger firms can also offer exposure to a greater variety of accounting and finance disciplines, such as auditing, insolvency, business consulting or forensic – all under the one roof.
"Small firms, for example, rarely offer auditing," AJ says.
Hidden benefits of smaller firms
However, AJ is also a big advocate for gaining career experience with smaller firms, particularly if the ultimate goal is to start your own practice.
He has spent many years moving between large and small firms before setting up Finite Group, which serves a range of small and medium-sized clients.
One of the highlights of his career is the years he spent at a small two-partner firm in Melbourne that was pursuing aggressive growth.
"I learned a lot at the smaller firm," he says. "I learned the sales side, as well as the client experience side of things, because in a larger firm a lot was systematised, whereas [in the smaller firm], if you could help a client by stretching the budget slightly, then you would go for it."
Smaller practices can sometimes offer more freedom to make an impact, he says. For example, if an accountant wants to add advisory services in addition to compliance, it's easier to pitch the idea to the partners of a small firm.
"If you really want to pursue something, you can have a direct discussion with a partner, and then you probably are given a chance," he says.
Heng agrees and says that, while the Big Four firms are renowned for offering opportunities, these opportunities are often fiercely fought over.
"There were lots of secondment opportunities, where you tried out different departments, but it's also very competitive to get the department you want," she says.
"It's still competitive inside the Big Four... it doesn't stop once you are in, and it doesn't feel as easy to approach your superiors, as it is much more hierarchical."
The inner workings
Accountant Andrew Allemand ASA started his career at a small practice and moved to a big advisory firm, SV Partners in Brisbane, where he is happily ensconced as a manager in the voidable recovery and forensic accounting teams.
He admits that his long-term goals could "potentially have been achieved quicker" if he had started at a bigger firm, but he wouldn't change a thing.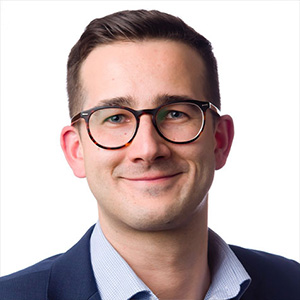 "I think I am better off for the opportunities and experiences I was provided with at a smaller and much more specialised firm," he says. "It allowed me to gain invaluable experience with end-to-end functions of all business operations."
In particular, Allemand admires smaller firms for operating at high levels of output with limited resources.
"I recommend [this path] for any young person seeking practical and broader business skills and experience, as it grants a new appreciation for the oil that fuels the cogs that keep a business operating smoothly," he says.
Perhaps one of the biggest advantages of a small firm is the access you have to the many components of the business, AJ notes.
"You speak to the client, and you get the commercial reality of the business as well," AJ says. "You actually meet with the clients, you raise invoices to provide quotes or present proposals, whereas in a larger firm you are sort of protected from that reality at the beginning stages."
In fact, this client connection was one of the chief reasons AJ started his own firm.
"At least for me, I have found that you can really see the difference you can make," he says. "You get involved with the business owners and build a strong relationship."
AJ says one of the potential downsides of a bigger firm is that the work can get "monotonous, and it becomes very process-driven".
"As a young accountant, you want to be exposed to as many industries and challenges as possible," he says.
This chimes with Heng, who says that her new role allows her to branch out into other disciplines more freely.
"I felt, too, that my learning opportunities at a Big Four were fairly limited, because it was just me on the tax planning side, and I didn't really look at other aspects, such as GST, advisory or mergers and acquisitions," she says.
"Now I get to do more of that in my current role, including due diligence for new companies, so I am doing more than just the statutory tax filing aspect."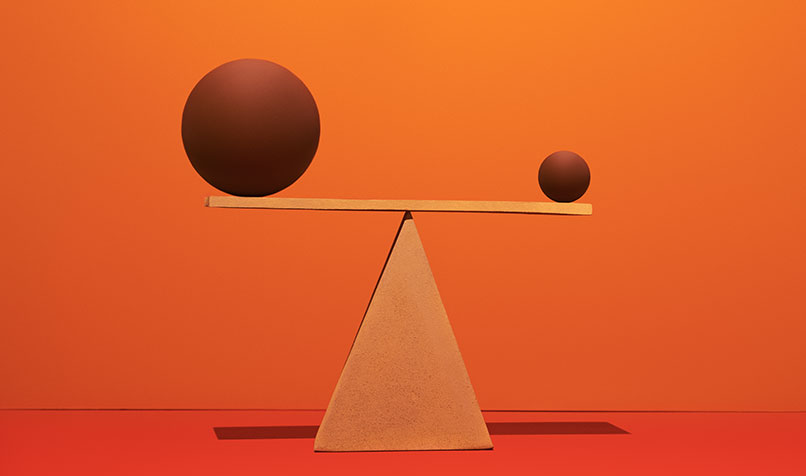 Considering there are advantages to both large and smaller firms, how should accountants and finance professionals decide on their next career move?
"If I had to advise myself all those years ago, I would say to start with a firm that has multiple partners and multiple disciplines – it doesn't have to be a top-tier firm," AJ says. "That way, there is mentoring and a sense of learning from colleagues."
If you want to run your own public practice or firm one day, then experiencing both ends of the accounting spectrum – from top tier to boutique – is invaluable, according to AJ.
Allemand says the choice between big and small is an individual one, depending on what "works for you, and how you like to fit into an organisation. Bear in mind that all organisations are different and have varying opportunities, and the type of work and clients to which you may be exposed," he says.
"I think CPAs are well equipped to adapt to any organisation's needs and have a unique ability to work in any environment, big or small."
Heng is an advocate for good mental health practices at work and encourages others to prioritise it throughout their working career.
"I think mental health is something that people ignore when they are looking for a job, because they are focused on the money and the career progression," she says.
"I wouldn't say the mid-tier is totally relaxed, but it's not as stressful as the Big Four, so that mental health aspect is worth considering, and whether you are ready and willing to take on the pressure."
Heng also recommends asking yourself what kind of culture you would prefer to work in.
"The Big Four, in my experience, is very individual as a culture, but in mid-tier I have found that you work with colleagues more and learn from each other," she says.
"In Singapore, if you want more of a local touch with Singaporean companies, then you may be suited to a mid tier, but if you want the international exposure, then the Big Four would be the right choice."