At a glance
Accountants may be the only people with a commercial skill set in an arts organisation.
Artists tend to value recognition by their peers over financial success, and may need an accountant to look out for their interests.
While a love of the arts is ideal, broad accounting knowledge and experience, and good communication skills are the must-haves.
By Johanna Leggatt
Accountants are often stereotyped as practical rather than artistic types, more at home with spreadsheets and software than a night at the opera.
However, according to Geoff Willis FCPA, not only is this a long-standing myth, but the art and accounting worlds are much more complementary than most people think.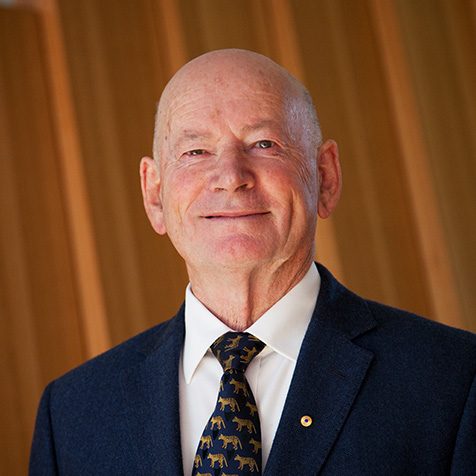 Hobart-based Willis, who was previously the CEO of Hydro Tasmania and managing director of the paper division of Amcor, was exposed to the arts only later in life through his work.
"The companies I worked in sponsored many arts institutions, and that is how my love of art and music grew," says Willis.
He is now chair of the Tasmanian Museum and Art Gallery and was formerly chair of the Tasmanian Symphony Orchestra.
"My accounting background was fundamental to me joining those boards," he says.
Arts accountants work one-on-one with artists and performers, or they can act as the in-house financial controller of a government or not-for-profit arts group.
"In those small organisations, the accountant may be the only commercially skilled person in the organisation," Willis says, "so there is that organisational need to implant commercial knowledge and realities, otherwise arts organisations won't thrive."
Why artists need accountants
The CFO of the National Gallery of Australia (NGA), Kym Partington FCPA, agrees that it's a myth that art and sound financial management are mutually exclusive.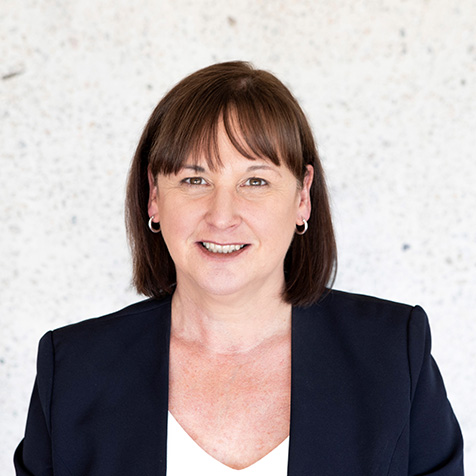 "I've actually found it to be quite the opposite," says Partington, who has more than 150,000 works of art, valued at A$6 billion, under her financial stewardship. "Arts institutions know that getting the finances right is the cornerstone to the gallery or art institution's success."
The best relationships between artists and accountants, according to Willis, are built on a kind of tension between the commercial imperative and the artistic motivation.
"You really want to get a healthy tension between artistic pursuits and the commercial reality," he says.
"I use the word 'tension' because if you get it right, it's a healthy relationship: you don't have the dominance of the commercial element saying it's too expensive, nor do you have a dominant artistic belief that you can do anything, so it's a really important role."
Do you have to love the arts?
How important is a love of the arts, to make a career in this field?
"It certainly helps if you are a younger accountant, in particular, to have an interest in the arts," Willis says. "It's been a feature of the arts organisations that I have been involved with that the finance people would be regular attendees of the concerts and the activities at the museum."
Needless to say, an appreciation for art can grow alongside the job. Just ask Partington who, before joining the NGA, held CFO roles in mainstream government agencies.
"When I came to the interview, I did mention that I knew nothing about art," says Partington, laughing. "The director said to me, 'That is OK, Kym, I have plenty of artists in the gallery. What I need is someone with a good business head who is ready to do the best work of their life.'
"Since then, it has been amazing and it [the arts world] really does get under your skin. Now, I do find myself visiting other art galleries and asking, 'Is that a Hockney?'"
Having an interest in art or an art qualification might make up for a lack of real-world accounting experience owing to youth, Partington notes, "but I don't think [a love of art] is essential, as it is really about running a successful business and knowing how to build capacity," she says.
Understanding artists
While an artistic flair or interest is not necessary, great communication skills are.
In fact, Tom Lowenstein FCPA, whose firm Lowensteins has carved out a hugely successful niche managing the affairs of some of Australia's pre-eminent visual artists, thinks that understanding artists is crucial to working with them.
"There are shysters in the business world, and artists need to be aware of them and not get caught up in accepting a bad deal," he says. "Artists often need someone like an accountant to look out for them and their careers, and care about them as a person."
Lowenstein often asks his artist clients where they wish to be in five years' time.
"Their usual answer would be that they hope to be recognised as an artist by their peers," he notes. "The question of money is very rarely discussed."
Lowenstein learned very quickly that although artists want to have a comfortable lifestyle, they're largely motivated by their art, which can be hard for accountants and business people to understand.
"While material comfort is nice, if you asked artists to choose between being wealthy or being recognised, even in a small retrospective, then most would choose being recognised," he says. "The emphasis is more on the achievement and their ability to compare themselves proudly with their peers."
Communication and planning
Partington says accountants who wish to work with artists or arts bodies need to be able to express themselves clearly and tailor their language to their various audiences.
The NGA, like a number of arts bodies, has multiple stakeholders, which can bring myriad elements within the CFO's remit.
"The gallery gets government and grants funding, but we also have relationships with donors, corporate partners and benefactors, and then we also have the commercial aspects of running a cafe, retail shop, weddings and events," says Partington.
The diversity of revenue streams allows the CFO or financial controller a high degree of innovation.
"If you can have a vision, you can really grow capacity from multiple streams," Partington says. "A lot of government institutions can't do that because they are solely reliant on government funding, but we have these opportunities to develop different commercial arms and businesses and relationships across the world. It can be very rewarding in that way."
Rigorous attention to detail is also important, Willis says.
"I think that a lot of the important accounting work [in the arts sector] is in the budgeting and the ability to work with very small margins," he says. "Usually a budget is quite an important control medium in this sector, and there is a lot of judgement to be applied in how many seats will sell and at what price, so there is a lot of estimation."
Arts accountants, therefore, need to be less focused on accounting trends and software knowledge than perhaps an auditor might need to be.
Instead, Willis contends, it's more practical knowledge that is required, as well as "the ability to judge and forecast future costs and revenues".
"In an arts organisation, you don't finish up the page with contingencies of 15 per cent and move on," he says. "You finish up the page right on zero with no contingency, so you have to be very careful, accurate and knowledgeable of what goes into estimating the costs and the revenues."
A mid-career arts crossover?
Perhaps you're a mid or later-career accountant who would like to work in the arts. The trick in this situation is to be as well rounded as possible. "Some accountants can become a bit polarised," Partington sayas. "They're either a financial accountant, a management accountant, a systems accountant, or an auditor and those people may like a certain routine."
If you are overly addicted to routine, you may struggle in the arts sector. You will need to be able to bring disparate links together and not feel like it's a chore, Partington says.
"You can't say, 'This isn't my job', because in government or arts institutions, everything is your job. You're doing it for the gallery, and you're doing it for that passion and that desire to do the best you can for the organisation."
Indeed, passion is important, especially as transitioning to the arts may result in a drop in income.
"There are always opportunities [as an accountant in the arts], but the reality is that, in the main, with many arts organisations the remuneration scale is pretty tight," Willis says, "so you often need to weigh up the total package. The interview panel will be looking at the accountant's level of engagement and the likely prospect that the person will enjoy the work and be rewarded wholesomely, but maybe just not on the remuneration side."
That passion has been a defining quality in Lowenstein's career. He is clearly motivated by a love of the arts, and has sizeable art collection of his own. He has stayed occasionally at artists' homes, he was invited into their studios, and he gained their trust over many years.
"The artists are very interesting and fascinating people," Lowenstein says. "I would say that if I had a choice of being marooned on a desert island with a high-flying business executive or an artist, I would probably select an artist. Their minds are much wider and they tend to read a tremendous amount."
Most importantly, Lowenstein feels that by working in the arts sector, he is part of something worthwhile.
"I am contributing something to the artists and at the same time getting a benefit from my own involvement in the arts," he says. "I am almost 83 and I'm still doing it because I enjoy it, and not because of any financial motivation."
Top five skills needed
Ability to strike a balance between innovation and working within a bureaucratic government framework.
Great communication skills, paired with the ability to tailor your language to various arts stakeholders.
Passion for driving an arts organisation or an artist's career forward.
Strong analytical skills.
An openness to learning about the arts.