There are many misconceptions about women without children – they have more time, more disposable income, their careers are uninterrupted and they are freed from caring duties. Their higher earnings over their career mean they glide through retirement cushioned by comfortable nest eggs.
This might be the case for some, but new research shows the opposite is true in many cases, raising several questions about how this cohort could be better supported in retirement.
Security in Old Age for Older Single Women Without Children, co-authored by researchers from the University of Sydney, the University of New South Wales and Curtin University, and supported by CPA Australia, analyses data from the national Household, Income and Labour Dynamics in Australia (HILDA) Survey, primarily looking at 4000 women aged 45 and older who are single without children.
This is supplemented with online focus group sessions with older single women without children, as well as phone interviews with accountants and financial planners about the support currently available.
The study represents the first detailed research into this cohort, according to lead researcher associate professor Myra Hamilton, principal research fellow at the ARC Centre of Excellence in Population Ageing Research at the University of Sydney.
Unfair penalty
While much research is being conducted into improving the economic security of single older women, most of it focuses on the "motherhood penalty", a term used to describe the effects of having and raising children on women's labour market participation.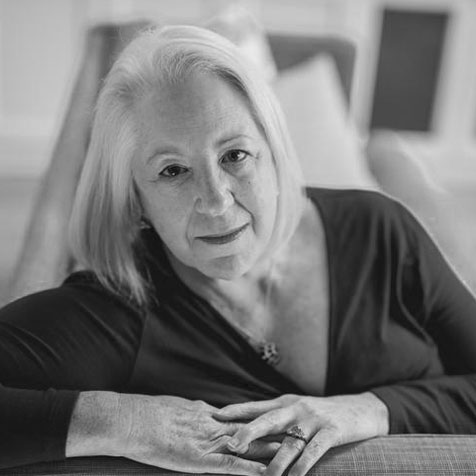 "Very little is actually known about older single women without children and how they're going when it comes to economic security in later life," Hamilton says. "Australia's population is ageing, and women are much more likely than men to live in poverty in old age, especially single women. We wanted to try and understand what's going on for women who don't have children – to what extent do gender inequalities persist when you remove children from the equation?"
Author and editor Donna Ward is one of the many older women without children who has experienced the assumptions and expectations about women like her first-hand.
"I found there was an expectation for me to care for family members. I was not only expected to care for my mother, which, incidentally, I wanted to do, but my sister also expected me to look after her son while my mother was ill. I disavowed her of that opinion," says Ward.
"We talk about the 'motherhood penalty' and the consequences of women leaving work to care for a family. When an older woman leaves work to care for a parent or another family member, it's very hard for her to get back into the workforce.
"I think that needs to be recognised and compensated for. I'm calling it the 'spinster penalty'," says Ward.
Myth busting
The report addresses the assumptions faced by this group and offers recommendations to address policy gaps and structural issues.
"The first misconception this report challenges is that older single women without children have no absences from their careers because they don't have childcare responsibilities," Hamilton says.
"We found that, while not having children sometimes created employment opportunities, two-thirds of the women in our online community had experienced a long involuntary career interruption because of ill health, redundancy or care responsibilities for ageing parents – and with that comes loss of income and future financial security," Hamilton says.
The report has also identified concerns about how the women are going to have their own care needs met as they age.
"One of our recommendations was really about how we can improve the aged care system to support people who don't have family around them to continue living in the community," Hamilton says.
"The women were extremely worried that without a spouse or adult children of their own they wouldn't have any informal support to help them keep living in their home."
The researchers have also found that women over 45 without partners and children are more likely to face financial hardship later in life, with single women having lower household incomes, lower personal superannuation and lower household net wealth than those with partners.
"While many participants reported that not having children increased their earning capacity early in their careers, this did not translate into better financial security later in life. Living on a single income hampers their ability to save and set aside money for voluntary superannuation contributions and home deposits," says Hamilton.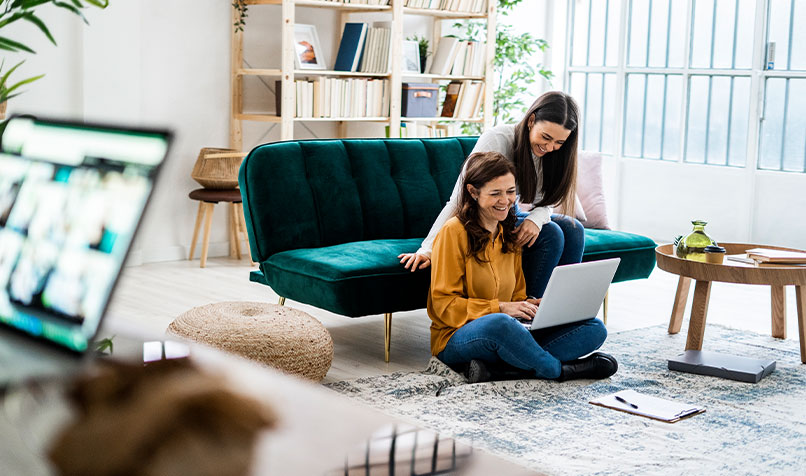 Homelessness is another serious issue. Hamilton says that, while some women have indicated they had successfully saved for a home deposit, their mortgage applications were rejected because banks considered their reliance on a single income too risky.
The women who have been successful in obtaining a mortgage are worried about being able to keep up with repayments, according to the report.
"With a lack of downsizing opportunities and a shortage of cheap housing, it created a strong sense of insecurity among participants, with one in five participants renting out rooms or listing their homes on Airbnb," says Hamilton.
Among a host of policy recommendations set out in the report, there is a call for more secure and affordable housing options and better access to financial products and services for older women.
"For example, Commonwealth Rent Assistance should be reviewed, so that it better meets the needs of those experiencing housing stress."
Homelessness among older women is also a key area of focus for Dr Kay Patterson AO, Australian age discrimination commissioner. She says older women have been identified as the fastest-growing group of homeless people in Australia in recent years, due to several risk factors including being single, renting, living alone and having a lack of family support.
A 2019 Australian Human Rights Commission report has "found that homelessness can occur quite suddenly, due to a single event or change in circumstance such as major illness, eviction or job loss, or it can result as a combination of factors over time, with factors including financial insecurity, relationship breakdown and the rising cost of housing contributing", says Patterson.
Many older women experience homelessness for the first time later in life, after leading conventional working lives.
"The image of homelessness in Australia is still often of men who are sleeping rough.
It's important to continue to raise awareness of older women's homelessness in Australia, as it remains quite hidden," Patterson says.
"It is a complex issue and requires intersecting, flexible solutions at every level, on which all levels of government, non-government organisations and the private sector need to collaborate."
Counting the costs
Financial security is an uphill battle for many women.
On average, women in full-time work earn less than men. With Australia's national gender pay gap at 13.4 per cent, this equates to men earning nearly A$25,534 more per year than women in equivalent full-time employment.
The compound effect of this income inequality means women currently retire with 47 per cent less superannuation than men.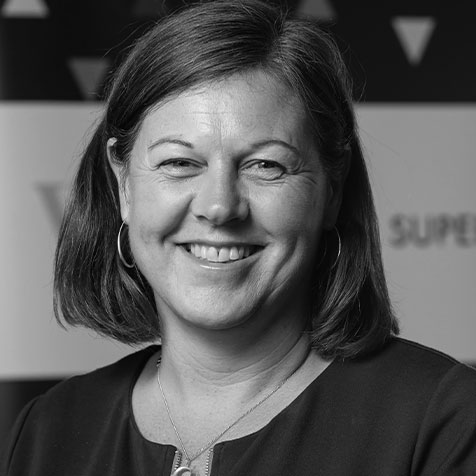 Sandra Buckley, CEO of Women in Super, also points to the fact that one in two working women earn an annual salary of A$40,000 or less, so many are ineligible for tax concession benefits in superannuation.
"They're in the lowest income tax percentiles. This means they rarely, if ever, benefit from the superannuation tax concessions because they do not earn enough, nor do they have additional money to put away," she says.
"This may be because they work part-time due to family responsibilities or because they struggled to re-enter the job market after a period of leave.
"Caring impacts every female, irrespective of whether they actually have children. As a country, we fail to take these issues into account. We do not recognise the economic benefits to the country of this unpaid caring work, but instead it is women who carry the financial burden in terms of job and economic insecurity.
"The policy question is, how can we redistribute tax concessions more fairly and compensate for caring?" says Buckley.
Hamilton also points to systemic structural issues that work against single women that need to be addressed.
"There are some structures within the superannuation system that couples can benefit from and single people can't.
"Many couples find ways of sharing superannuation – partnered people, for example, can benefit from things like the low-income spouse offset."
Seeking help
Financial advisers and accountants can be key advocates in the battle to address inequalities for women, says Hamilton, adding that many participants in the research note that gender norms are imbued in some of the services.
"Women reported a series of barriers that prevented them from accessing the financial assistance they needed. This included a lack of trust in financial services and a lack of tailored services. They felt dismissed, or they felt that there were judgements being made about their financial capabilities because they were women."
Buckley agrees that financial service providers are in a unique position to identify areas of risk for women and help them develop a plan to allow them some dignity in older age.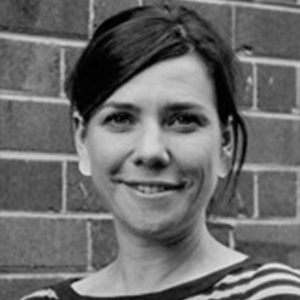 "For accountants and financial advisers, it really is about considering the options from a female perspective – making sure information is readily accessible and female-centric. Also, encouraging women to look at their investment and retirement plans and remembering that it is never too early to start, but it is also never too late to think about retirement planning."
Hamilton says better coordination between services assisting older single women is a good place to start.
"What would be really useful is if financial advisers could work with some of the other organisations that are helping women during transition periods – for example, if they're accessing relationship support after a divorce, they could point them towards affordable options for financial advice that can help women manage the postseparation process," says Hamilton.
For Ward, financial advice has been a key instrument in helping her navigate her future.
"An accountant is the most important person in any woman's life. I could not have got through my financial situation without an accountant. They are as important to you as your doctor, and they will advise you better than any financial adviser at a bank.
"My advice to young women – to any woman – is to buy a house, invest in your super and to get an accountant."
Recommendations for financial services
Financial advice for women needs to be targeted and delivered in a way that recognises different communication styles and approaches to decision-making.
Education and training programs should be developed within the industry to improve understanding of gender inequality, challenge gender stereotypes and make financial service providers more aware of personal biases.
Financial advisers should work with other organisations providing services to older women to develop a "warm" referral network.
Services should be delivered through multiple access points and formats, including digital, but also hard copy and face-to-face.
Access to financial services for lower income and low net wealth women should be improved and kept affordable.
Financial advisers should be educated to recognise and understand who may be vulnerable to financial abuse and implement protocols similar to those applied where elder abuse is suspected – for example, providing opportunities for the client to speak privately and ensuring that consent is fully informed and freely given.