Penguins that sing and dance. Spartans holding the pass against all comers. Warrior owls with metal talons and gleaming armour. An inside-out cyber world. A talking pig. Untold millions of Lego bricks.
Everyone knows the images, but few people know that they originate from a set of unassuming studios in Sydney's Moore Park. Here, Animal Logic has carved a place for itself in the movie world as a company that can make the impossible seem real ... and then some.
"When we started in 1991, we had 10 employees," says co-founder and CEO Zareh Nalbandian.
"Now we have 450 staff in Sydney and by July 2017 we will have 300 crew in our Vancouver office. And we have some great awards on our shelves for films like The Matrix, Happy Feet, Legend of the Guardians and The Lego Movie, which we're pretty proud of."
The list of other films which bear the Animal Logic touch is remarkably long: Babe, Mouse Hunt, Face Off, Moulin Rouge!, House of Flying Daggers, 300, The Great Gatsby, Australia, Walking with Dinosaurs 3D, the Divergent series and many of the Marvel superhero movies.
Along the growth path
At the start, Animal Logic's core business was the design and production of high-end visual effects for commercials and television programs. It grew out of Nalbandian's background in physical visual and optical effects and the expertise of the other founder, Chris Godfrey, in computer technology.
In the early 1990s, adoption of digital technology was beginning to accelerate, and Nalbandian and Godfrey were quick to see the potential.
"We notched up some successes in the advertising sector, and one project led to another," Nalbandian explains.
"It was a very exciting time. We started to build a reputation and that put us in touch with people on the movie side, like Gore Verbinski, Alex Proyas, Baz Luhrmann and George Miller. We were able to show how we could apply our technology and skills to movie effects.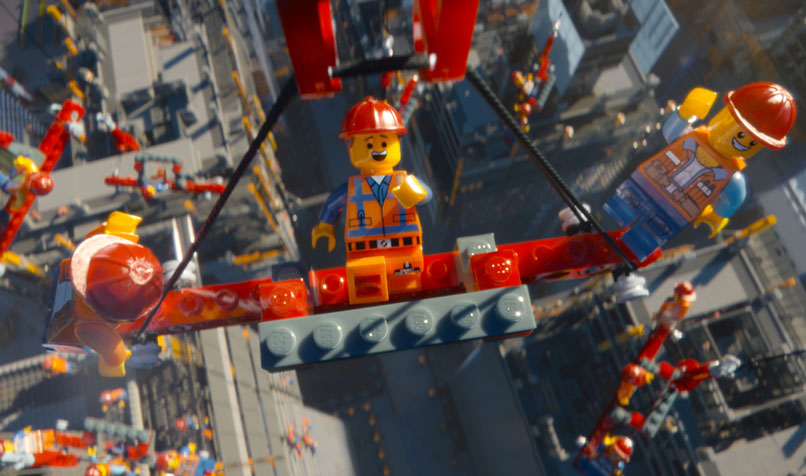 "Babe, directed by George Miller, demonstrated what the new digital animation techniques could do – although looking back, I think we were just scratching the surface."
Nalbandian also realised the importance of investing in relationships. A 2013 report by consulting firm A.T. Kearney argues that visual effects firms' industry relationships are one of the keys to prosperity. Firms with strong relationships, it says, "will be able to charge a premium and become co-creators of content, investing in R&D and innovation".
Nalbandian built a strong relationship with Warner Bros Studios to help create 1999's The Matrix, a film which relied crucially on the quality and seamlessness of its digital special effects.
The success of The Matrix pushed Animal Logic into a new league and at the same time confirmed the value of partnering with major studios such as Warner Bros.
Says Animal Logic chief financial officer (CFO) Rob Cornish: "That relationship has been going on for 15 years now, and with the success of the Lego movies that relationship is as strong as ever. Our Vancouver operations were established last year on the back of an exclusive three animated feature deal with Warners."
The leadership team, though, had ambitions beyond being a first-tier supplier.
"We have always seen full ownership and production of our own movies as the place where we wanted to go," says Cornish.
"It has been a considered evolution to get to that stage."
The evolution did not always go smoothly.
"I can't say that there were no setbacks along the growth path," says Nalbandian. "This was new ground in a new industry. We had to learn as we went along."
The learning paid off handsomely with 2006's Happy Feet. Animal Logic's first film under its own banner, it was a triumph both critically and commercially. Happy Feet opened the same weekend as the James Bond reboot Casino Royale and beat it at the box office, then went on to win an Oscar for best animated feature.
The timing was also right. Happy Feet came as visual effects were growing in importance for movie makers.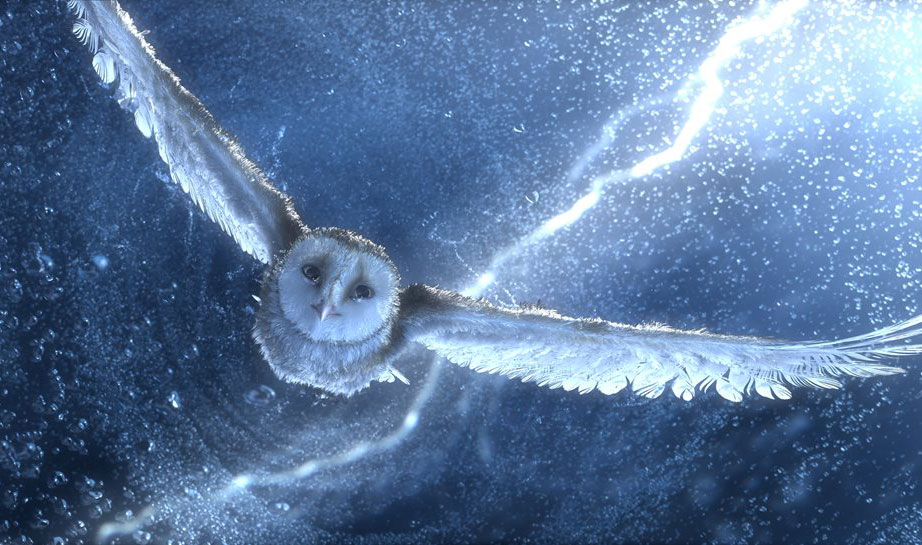 A.T. Kearney noted in its report that effects-heavy films were generating strong demand and that effects now garnered "30 to 35 per cent of production spending for the top 50 movies, compared to about 25 per cent four years ago".
To date, the company's most striking commercial success has been The Lego Movie, a slyly subversive PG-rated 2014 hit for Warner Bros. The film featured characters like Bad Cop/Good Cop, a multiple-personality Lego policeman figure voiced by Liam Neeson.
Praised for its storyline and movie in-jokes, as well as the quality and panache of its animation, The Lego Movie garnered a golden 96 per cent positive rating on review website Rotten Tomatoes. It also grossed a massive US$469 million at the worldwide box office.
In Australia, it took in A$29.8 million – more than the A$26 million domestic box office generated by all other Australian films in that year.
The film's success has led to a string of follow-ups, with The Lego Batman Movie (using the same popular characters that appeared in The Lego Movie) and The Lego Ninjago Movie (based on the popular Lego toy line) currently being produced by Animal Logic and Warner Bros in Sydney, and scheduled for release in February 2017 and September 2017 respectively.
The Lego Movie Sequel is currently in production at Animal Logic Vancouver and is planned for release in 2019, and other animation and visual effects projects are in the works. Animal Logic is now tied in to that most desirable of all Hollywood phenomena – a franchise.
Getting the numbers right
Many businesses based on creative expertise fail on the financial management side, but Animal Logic's success has been built on the positive interaction of technology, creativity and commercial acumen, according to CFO Cornish.
"We are very aware that animation is a creative process," he says.
"I see the CFO role as one where you have to be close enough to be aware but not so close as to interfere. It can be a balancing act, but the production management team attached to each project knows that there is a bottom line to think about as well. They understand that growth is always based on a solid financial foundation."
Building that foundation can be challenging. A.T. Kearney reported that even as more work came in, the industry was dealing with "significant price pressures and, consequently, lower margins".
Animation studios also have some special demands. They need a steady flow of funds to enable the constant upgrading of computer technology. One way to cope with this is to have a range of projects in train, generating a constant flow of income. That also lets the company retain key talent, another business imperative.
Meanwhile, diversifying the types of projects the company takes on can spread risk. That's why the people behind Happy Feet ended up helping to create the very different human creatures of 300, a dark retelling of the Battle of Thermopylae acclaimed for its unique look.
Too much spending can create as many problems as too little.
"There were times when we realised we had over-invested in computer capacity for a project," says Nalbandian, "and when that project was done, there was the question of what to do with it. As it happened, another project was awarded, but it underlined the importance of constantly looking to the future."
So, starting with Happy Feet, Animal Logic began to change how it ran its business: good project management became essential. With an animated feature film like 2010's Legend of the Guardians taking more than three years to complete, the firm ensured that progress points were hit and costs were monitored.
The same is true when the company is providing material to movies produced elsewhere. It has developed its own internal time sheet system tracking hours and activities worked on each project, and who worked on them – data which is also needed to meet the criteria for government concessions and support for the industry.
The company is organised around its main two functions: firstly to create and supply animation and visual effects to studio services on a "fee for service" basis, and secondly to develop, create and produce its own movies. Each project has its own production management team, with creative and technical specialists moving in and out as required.
Cornish explains that in addition to the traditional financial KPIs, the financial management of the company entails custom-made KPIs. Detailed project reporting tracks both the cost to date and the cost to complete.
Constant technological change can be a problem as well as an advantage for the industry.
"The company is proud of its reputation for innovation and creativity," says Cornish, "[but] care must be taken to ensure it does not create problems at the project level. Production schedules are usually very tight, and changing something can easily throw the timetable out.
"On the other hand, you want to be able to take advantage of new developments. To make that decision, we look at the drivers for the innovation, the potential downside risks involved and its further uses."
Managing the pipeline
Nalbandian sees the company as entering a new phase in its evolution – one where it is increasingly developing its own content in the visual effects-driven and hybrid live-action/animation fields. The development, production and ownership of that content is the long-term vision for Animal Logic, and it will continue to plug into current pipelines as a full-service studio, from creation to execution and ultimately ownership.
The company has acquired the film rights to two classic animated characters, Betty Boop and Astro Boy, which are projects with huge potential.
"Of all our projects, I don't think I can pick a favourite," says Nalbandian. "Each of them has particular strengths and value.
"A lesson I have learned is to look ahead, not back. The bottom line is that a company is only as successful as the next project."

Animal Logic won an Australian Export Award in 2013; CPA Australia sponsors the awards.
The matrix of support
Animal Logic CEO Zareh Nalbandian readily acknowledges that government tax breaks and subsidies have been critical to the company's success and to its decision to remain based in Sydney.
Australian films can attract up to a 30 per cent rebate from the federal government, and there is also support from the New South Wales Government. Canadian Government assistance played a role in the company's 2014 expansion into Vancouver, and the city's recent history of movie production has also created a deep pool of talent.The Vancouver operation was part of a three-picture deal with Warner Bros, including The Lego Movie Sequel.
Animal Logic also has development offices in Sydney and Los Angeles – known as Animal Logic Entertainment (ALE). ALE acts as the production firm's creative counterpart, committed to collaborating with filmmakers and studio partners to develop and produce stories with universal audience appeal.
Investing in talent
Animal Logic says its continued prosperity requires constant improvement in the talent of the workforce. It invests between 3 and 5 per cent of its revenue into learning and development for its staff and uses a team of global recruiters to search for talent outside the company.
When another Australian production studio involved in visual effects, Fuel VFX, went into administration in 2012, Animal Logic acquired it – to ensure that an independent Australian company did not go under and that its people were not lost to overseas companies. Fuel's credits included 2012 hit The Avengers.
"We also pay a lot of attention to the people coming up through the tertiary education system," says CEO Zareh Nalbandian.
"There is a wealth of talent there, but we want to ensure that the skills being taught are in line with what the industry needs and is going to need. We do a lot of master classes with that in mind, and our partnership with the University of Technology Sydney has been especially useful.
"Within the company, it has been very satisfying to see people move from junior roles into senior positions, on both management and creative sides."
Australia's talent pool is one reason the company is committed to staying in the country.
"We could have moved offshore years ago and might have been more successful," says Nalbandian, "but we remain committed to being an Australian company operating internationally. For me, that means a lot of travel, but that simply goes with the globalised nature of the industry."