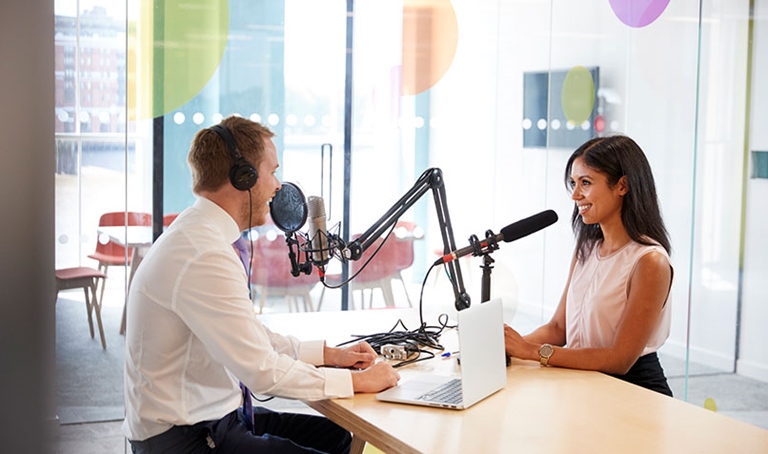 4. Start a podcast
About 3.5 million Australians aged 16 to 64 listen to podcasts, according to one survey. For accountants, podcasting can be a new way of marketing – providing you're comfortable with technology or have the budget to outsource production.
"Podcasting can allow an accounting firm to showcase its expertise," says Aaron Dunn CPA, who anchors the weekly SMSF Podcast Show. "It enables me to talk about a topical issue, whether I'm doing it myself or in conversation with a specialist interviewee."
He says good podcasters plan content two or three weeks ahead and suggests keeping it to under half an hour.