This year, a travelling outreach service spent seven days in the Northern Territory and Western Australia, reuniting 500 people with close to A$10 million of their superannuation.
They were all Indigenous, and they averaged eight to 10 different super funds each. Some of the stories are life-changing, not only for the people who own the money, but also for the communities they spend it in.
In Arnhem Land alone, A$4.9 million worth of super was identified as belonging to 285 people from within four Yolngu communities.
The Big Super Day Out travelling roadshow was coordinated by not-for-profit organisation First Nations Foundation.
It's a costly mission for a small entity. First Nations Foundation fundraises A$30,000 for every location it hopes to visit. It's also logistically challenging. Up to 30 people from the Australian Taxation Office (ATO), the Department of Human Services, financial counsellors, lawyers and First Nations Foundation volunteers have to be coordinated and transported to remote, regional and urban parts of Australia.
The hard work is worth it when you see what can be achieved by taking services to the people, says First Nations Foundation CEO Amanda Young. She shares the story of one man, with no ID, who learned he had money in four different superannuation accounts worth A$17,000. As he was over the preservation age, he was able to walk out the door knowing that money would be in his bank account the next day.
Then there's the man whose permanent injury means he can no longer work. A search for his superannuation revealed he'd had insurance linked to it, and was possibly entitled to a claim of about A$600,000 that would cover the modifications his home needed, and his ongoing expenses.
These are two examples. Since 2014, the outreach program has reconnected more than 1600 Indigenous people with super worth A$24 million.
For financial services providers, that's money that was previously sitting with the ATO, a lost customer they can re-engage with, and who may start building superannuation for the rest of their working life.
Extrapolate that to the wider First Nations workforce, says Young, and you could see A$1 billion brought back to the homes of Aboriginal and Torres Strait Islander people.
Financial gaps hit hard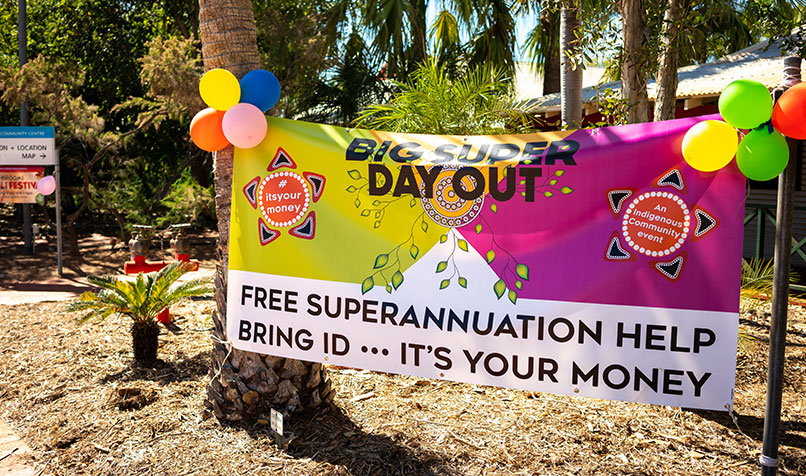 As a group, First Nations people are under the most financial stress in the country. Access to financial services and low levels of financial literacy are just part of the problem.
Young says the traditional financial model – developed by Western society, for Western society – is not inclusive. Efforts to address economic disparity have focused on integration into the mainstream economy, but barriers such as language, cultural values and engagement with Western economies have been overlooked.
What's needed from financial institutions, and governments, says Young, is innovation.
"The governments of Australia pump A$33 billion a year into the social realm of Indigenous people's lives, and they don't pump anything into the economic," she says.
"Think about what the effect would be if proper investment was made in the economic pillar. Everyone knows you get better health, education and life outcomes the more money you have. Put the money and resources in, and you'd see improvements across the board and reduce the amount of spending needed in other areas."
Young believes a completely new economic system needs to be created that will build Indigenous capabilities. However, her solution relies on it being shaped by the people it will benefit – Indigenous bank customers, superannuation fund members and insurance policy holders.
"It can't be a service system where everyone is doing it for Aboriginal people," she says. "That's the worst outcome, and that's largely what's happened in the past. We need financial services as key partners, we need government to hold the line and keep the focus on it, and we need the Indigenous community to step up and participate."
In March, the Centre for Social Impact, in partnership with the First Nations Foundation and National Australia Bank, released its report, Money Stories: financial resilience among Aboriginal and Torres Strait Islander Australians, on the financial resilience of Aboriginal and Torres Strait Islanders.
It painted a more serious picture of the state of financial disadvantage in Australia than had previously been revealed: only one in 10 First Nations Australians are financially secure, nearly half are in severe financial stress (compared to 11 per cent of the general population), 52 per cent have no savings and 75 per cent struggle to access financial services.
Behind the Indigenous finance numbers
What has drawn so much attention to this study is it didn't just seek out the status quo, but dug deeper to understand the way Aboriginal people talk, and feel, about money.
In a culture where sharing and community are deeply embedded, wealth tends not to be measured in terms of dollars accumulated, but rather by the family's wellbeing. Making money to help the family can go beyond just caring for their own partner and children, and financial aspirations may be modest compared to the mainstream population.
Young says the report identified a gaping hole in the market of affordable credit waiting to be filled by financial services providers.
It found that 25 per cent of the Aboriginal and Torres Strait Islander people surveyed had used high-risk credit such as payday loans, compared to only 1 per cent of mainstream Australians.
"We can leave it to those fringe creditors to prey on them and suck them dry or, if I was a banker in this country, I could take up my social responsibility and say, 'That's unacceptable'," says Young.
"We need to offer increased amounts of no-interest loans or affordable credit, and affordable insurance for people who are financially vulnerable. Clearly there is a market for this.
"You might look at it as being good for business, or just that it's the right thing to do, but if there's anything we learned from the Royal Commission into Misconduct in the Banking, Superannuation and Financial Services Industry, it's that financial services do have a social contract with Australia to create the best economic foundations and prosperity for us all to flourish. You don't get to operate a bank in Australia and only service people with the money, and leave the poor trapped in poverty. It doesn't work that way."
Dr Kerry Bodle CPA is an Indigenous accountant and academic at Griffith University who has studied the financial literacy and business practices of First Nations people. She agrees with Young that the road to greater equity must be Indigenous-led.
"Our people have been business owners, accountants and land managers for over 50,000 years. When the government came in and took a lot of our culture away by removing a lot of the people, it put a gap in that line of cultural knowledge and stopped the growing of the stories of the Dreamtime and of what they did best and naturally," Bodle says.
"Now we're all regrouping and starting to acknowledge that we're an important piece in the puzzle historically, and we need to trust that we can do the work ourselves."
She says it's important to determine what's working and what isn't. "Go to the source, find out what's needed. Ensure the learning is framed in a language and conversation that both sides will understand."
Indigenous entrepreneurs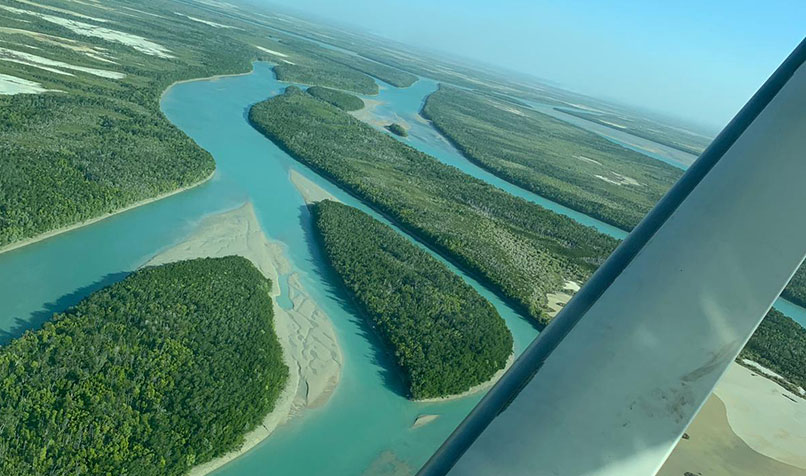 Bodle says First Nations people are entrepreneurial, and can often find themselves in business accidentally, rather than intentionally. Suddenly they need to conform to laws and reporting requirements, and may struggle to formalise what they've been doing naturally to transform it into a business according to business law.
"It's like we're coming from two completely different worlds," she says.
While there is much to be done on a large scale by political and business leaders, Bodle says accountants can contribute to build the financial knowledge of Aboriginal and Torres Strait Islander people.
They are storytellers, she says. Ditch the acronyms and industry jargon, and share stories with your clients. If a shop owner talks about the deal she struck to provide a child with a sandwich on condition he goes to school, check she knows to record the stock loss as a donation and the benefits of doing so.
Since September, businesses are able to sponsor a new digital financial literacy training program, developed specifically for Indigenous people, that enables them to log onto a tablet or computer from anywhere in Australia to learn about everything from budgets and banking to credits and loans, through to financial first aid.
These may only be little things, but bit by bit they are building relationships and enhancing understanding and, in doing so, hopefully shortening the divide.
"Instead of looking at our people being from a deficit model – any story about us starts as the most underprivileged or the most disadvantaged – the dialogue needs to change and we should be acknowledging how resilient we are and how far we have come," says Bodle.
She says Indigenous people should be embraced for what they can contribute Australia's economic future.
"The government's Closing the Gap policy is inferring they are looking for a little piece to put in. But I feel we need to get our First Nations people from kids to school to tertiary to their jobs and then back in the community and then being role models. To me that is a wonderful circle.
"It's not about closing the gap, it's about closing the loop."
To support resilience and wellbeing: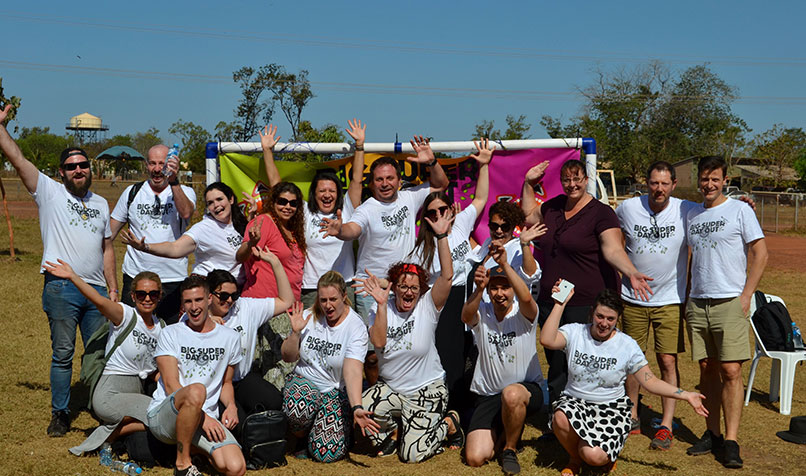 Get to know who your Aboriginal and Torres Strait clients are and ask them what they need.
Recognise they may have low financial resources, limiting access to safe financial products.
Recognise the unique values, principles and interests Aboriginal and Torres Strait Islander people have in relation to money.
Recognise that alternative perspectives on money and wealth can be constructive.
Promote more affordable services that assist Indigenous people to achieve financial security, while still being able to maintain connection to community.
Encourage savings by rewarding small and short-term balances.
Help them to plan and use their money, either on their own or as part of their wider family.
Recognise and remove barriers to access, including cost, language and distance.
Support and resource programs for improving financial literacy.
Identify, support and promote opportunities for Indigenous business mentors.
Indigenous financial disadvantage in Australia
1 in 2 Indigenous people are in severe financial stress
1 in 10 are financially secure
52% have no savings
75% struggle to access financial services
25% take up fringe credit
38% have no insurance
75% give money to family and friends