At a glance
According to the Global Slavery Index, G20 countries import an estimated A$547 billion in goods produced by forced labour each year.
Australia is working hard to eradicate modern slavery. Since January 2019, organisations operating in Australia with consolidated revenue of more than A$100 million must report annually on the risks of modern slavery in their operations.
CPA Australia and the University of South Australia have developed the Modern Slavery Compass, a tool to help businesses meet reporting obligations under the Modern Slavery Act.
By Megan Breen
When COVID-19 started its march across the world earlier this year, few could have predicted the catastrophic social and economic fallout that would follow.
Within weeks, businesses started to close, factories were shut down and global supply chains were disrupted. The ripple effect continues, including placing more people around the world at risk of exploitation – a form of modern slavery – as people find themselves in increasingly desperate circumstances.
For the Australian economy, the effects of the pandemic have been devastating and, despite the multi-billion dollar JobKeeper stimulus package, the unemployment rate is set to double to 10 per cent, its highest rate in almost three decades.
For less-developed countries, already living with high unemployment and lower-paid jobs, the scenario is even worse, and there is a real fear that modern slavery will reach new levels as more vulnerable people find themselves desperate for work.
Defining modern slavery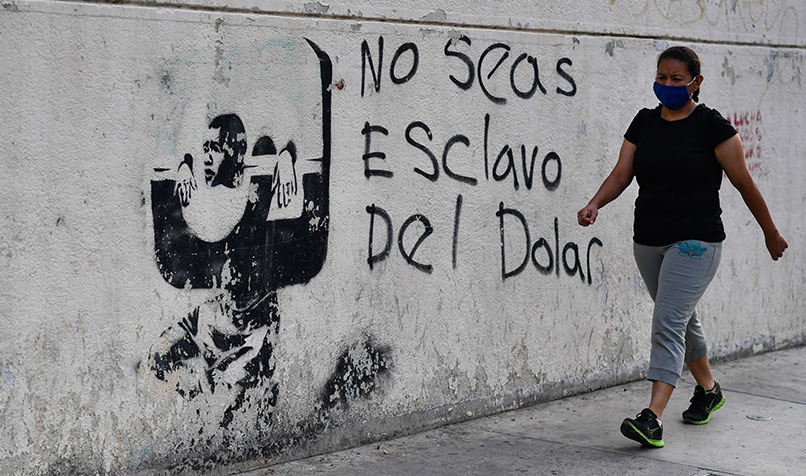 Despite slavery being abolished by most countries more than 150 years ago, its modern equivalents can still be found in supply chains across many industries. The term "modern slavery" is wide-ranging and covers human trafficking, slavery, servitude, forced labour, debt bondage, forced marriage, deceptive recruiting for labour services, and child labour.
The latest Global Slavery Index, published in 2018 by Walk Free Foundation, an initiative of philanthropic organisation Mindaroo, estimates that 40.3 million people were in some form of slavery in 2016.
It also states that G20 countries are estimated to import A$547 billion of at-risk goods – goods that are considered to be at risk of being produced by forced labour each year.
Reports of children in Thailand being forced to peel prawns bound for Australian tables have gained global attention and widespread condemnation.
The 2013 collapse of the Rana Plaza building in Dhaka, Bangladesh, which killed at least 1132 people working in its five garment factories, also highlighted the hazardous working conditions inside the supply chains of many global fashion brands.
Developed nations such as Australia are not immune to modern slavery – an estimated 15,000 people are living in conditions of modern slavery in the country right now.
In 2015, five karaoke bars in Melbourne and Perth were raided by a joint taskforce, including the Fair Work Ombudsman and Border Force, following allegations of wage fraud, sham contracting and sexual slavery of female hosts.
In October 2016, the Migrant Workers' Taskforce, chaired by Professor Allan Fels, was set up with a focus on domestic slavery, sex slaves and wage fraud.
Fels's taskforce delivered its first report in March 2019, revealing that more than half of all temporary migrant workers were underpaid and subject to poor working conditions.
Reporting the risks
Australia has several measures in place to help organisations identify the risks of modern slavery in their supply chains. Under Australia's Modern Slavery Act 2018, modelled on the UK's Modern Slavery Act 2015, from 1 January 2019, about 3000 organisations based or operating in Australia with a consolidated revenue of more than A$100 million must report annually on the risks of modern slavery practices in their operations.
In addition, under the Act, organisations are required to report on the action they are taking to assess and address modern slavery risks and the effectiveness of their response.
The reports must be submitted to the Australian Government.
Against the backdrop of COVID-19, now more than ever, attention must be paid to the supply chains struggling to survive in a globally depressed economy, says Vanessa Zimmerman, CEO of business and human rights consultancy Pillar Two.
"It might be stating the obvious, but I think one of the key messages that has come out is that people who were already at risk for modern slavery may become even more vulnerable, because the desperation to have any work at all might mean they'll be much more willing to accept situations they wouldn't previously have accepted," Zimmerman says.
David Brightling is assistant secretary at the Australian Border Force's modern slavery and trafficking branch, which is responsible for implementing the Modern Slavery Act. He says the most at-risk areas for modern slavery in Australia include cleaning, agricultural work, construction and hospitality.
"We know that modern slavery happens here in Australia, as well as overseas. Right now we are encouraging entities to consider how the impact of COVID-19 might increase the vulnerability of workers in their operations and their supply chains to modern slavery.
"Factory shutdowns, order cancellations, workforce reductions and sudden changes to supply chain structures can disproportionately affect some workers and increase their exposure to either modern slavery or other forms of exploitation," Brightling says.
How finance professionals can help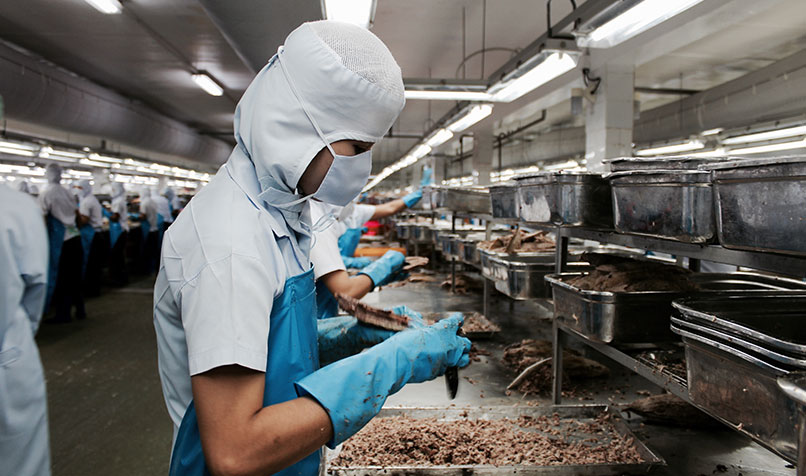 Dr Katherine Christ CPA, a lecturer in accounting at the University of South Australia, is the co-author of Modern Slavery Compass, a tool developed with CPA Australia to help businesses meet their reporting obligations under the Modern Slavery Act.
"Organisations are not starting from a zero base – there are many resources freely available that we have included in the Modern Slavery Compass," Christ says, adding that finance professionals play a key role in the reporting process and that organisations should not fear reputational risk by calling out modern slavery practices.
"Accounting is implicated throughout the whole reporting and management process under the Act. An accountant should really play a leading role in this space, because it involves due diligence and reporting – if you look hard enough, you will find modern slavery in your supply chains," Christ says.
"It is important that you are completely transparent with your stakeholders and celebrate the fact that you've found it and you are working with suppliers and contractors to make a positive difference for the victims."
Deepen Somaiya, infrastructure procurement manager at Transurban, says the company's finance team was critical in establishing a successful program to meet modern slavery reporting requirements.
"I can't overstate it – the finance community has such an important role to play. If you look at a traditional finance team in any business in Australia, they would typically control aspects such as procurement, legal risk and compliance.
"Accountants make such a big difference to people's lives once they realise what they're capable of doing, especially through the supply chain," Somaiya says.
Digging into the supply chain
While only businesses with a turnover of more than A$100 million are required to report under the Act, small and medium-sized enterprises (SMEs) are also vital to stamping out modern slavery in supply chains.
Shaeron Yapp, human rights principal at global mining and metals company South22, says working with SMEs in your supply chain is essential to be able to report under the Act.
"One of our focus areas is to support and develop SMEs in our emerging markets, and bring them into our supply chain where we can.
"We recognise that sometimes they're not quite ready in terms of their management policies, capabilities and systems, so we also work to address any issues to prevent any potential risk for our supply chains. For example, we are giving our local SMEs in South Africa human rights training and educating them about modern slavery," Yapp says.
What should businesses do when they identify potentially risky practices?
Zimmerman says it depends on the situation.
"I think, if they find a clear case of modern slavery, often calling the authorities will be one of the first steps to free the survivor and ensure action is taken against the perpetrator.
However, it has to be done in a very careful way to avoid endangering the survivor of modern slavery, as well as the person who might be reporting it, and to prepare for any flow-on consequences," Zimmerman says.
Brightling says if organisations identify modern slavery in their supply chains in Australia, they should respond in a way that best protects the victims. If the instances of slavery are in supply chains outside of Australia, they should be working with those suppliers to change practices.
"For instances of modern slavery in Australia, we encourage organisations to contact the police. That will ensure that there's a proper investigation, and any victims are identified and protected, and that the perpetrators are held to account," Brightling says.
Putting people first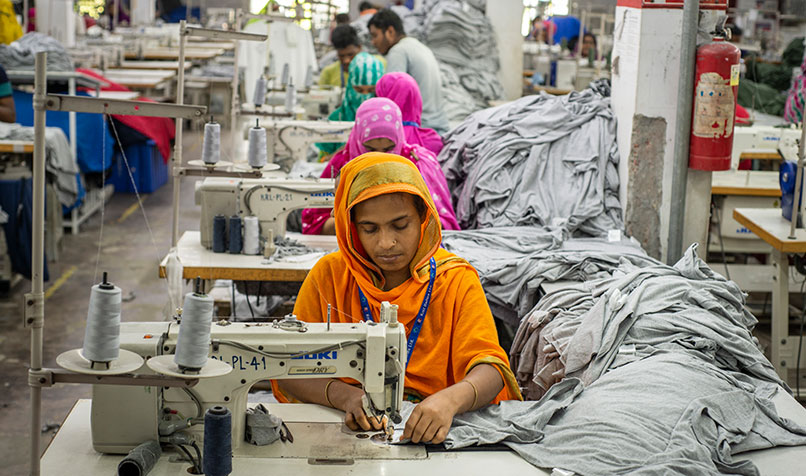 Dr Leeora Black, principal in the Sustainability Services team at Deloitte, says a victim-centred approach is crucial, and that boycotting suppliers will not address the problem.
"When the Act refers to risks of modern slavery, it is referring to risks to victims and potential victims in operations and supply chains. It is not talking about a risk to the business, and this is a deep mindset change that business needs to make," Black says.
"If you simply cancel a supplier who has a problem, you don't actually help the victims, you just raise the risk for those victims that there may be a backlash against them and that they may be further enmeshed in these horrific practices."
Transurban has been digging into its supply chain over the past two years, and Somaiya says that, from conception, the program was very much centred on labour and human rights.
"The single greatest challenge was a general lack of knowledge and understanding about what modern slavery actually is. This is not just within our business – it's also evident through our supply chain."
Highlighting the human impact of slavery has helped Transurban educate its staff as they prepare to report, says Somaiya.
"I've found it's extremely important to look at the human impact first. Before we get into any theoretical kind of process with teams like procurement, we always start with the stories, because people need to understand what the human impact of modern slavery actually means in real life."
Creating impact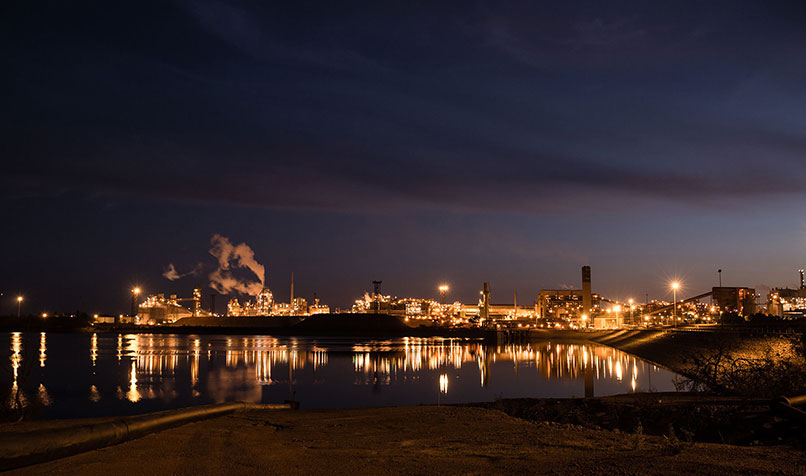 South22 has been reporting under the UK Modern Slavery Act for the past four years, and is due to submit its first mandatory report under Australia's Modern Slavery Act this year. Yapp says the Act's section on effectiveness presented one of the biggest reporting challenges.
"We have the numbers on how many people we've trained or how many audits we've completed, but our focus is to make sure our work in this area is having an impact for the people at the end of the supply chain, and that can be challenging," Yapp says.
South22 joined forces with a consortium of other resources companies to develop ways to achieve that impact. This included the development of a single risk-screening questionnaire for their suppliers, which often overlap.
"We want to make sure our efforts generate real impact – not just create additional paperwork for our suppliers. As an industry consortium, we agreed to a set of supplier risk-assessment questions with supporting guidance notes. We want our suppliers to receive a united message from the industry, which is that we take modern slavery very seriously," Yapp says.
With the first reports due this year, the question remains whether the Act's requirements will bring any change to supply chains. Black says time will tell, and the introduction of the Act in Australia is a vital first step.
"I'd say that this is a step in the right direction, but I think we need to wait probably a few years to see what the cumulative impact of this effort might be. We need more jurisdictions to enforce similar legislation, and we need every section of society to play their part in combating this problem."
Modern Slavery compass
The Modern Slavery Compass is a tool to manage the risk and implications of modern slavery.
The Modern Slavery Compass is designed to help large and small organisations navigate the reporting requirements of Australia's Modern Slavery Act. It is based on a process of continuous improvement and addresses five core questions in relation to modern slavery management, as well as identifying actions organisations need to take to implement and improve their modern slavery management. It also lists freely available resources to help businesses understand more about the problem and how to be part of the solution.
Preconditions (Where have we been?)
Current position (Where are we now?)
Expectations (Where are we going and what do we do now?)
Results (What is the outcome from the actions taken?)
Effectiveness (How did we do?)