Given the importance of technology in today's enterprises, it pays to keep an eye on new tech trends. Research firms such as Gartner and IDC oblige with their annual predictions for the year ahead.
Based on some of those forecasts, 2020 is set to be a year of great change. For example, technology such as artificial intelligence (AI) is "changing the notion of what it means to be human", according to Daryl Plummer, distinguished analyst and vice-president at Gartner. Its Top Strategic Predictions for 2020 and Beyond reveals how Gartner thinks this will happen.
By 2024, AI identification of emotions will influence more than half the online advertisements you see.
Gartner sees artificial emotional intelligence (AEI) as the next frontier for AI development. It's achieved with the help of technologies such as computer vision, which can be used for recognising human emotions.
"AEI makes it possible for both digital and physical experiences to become hyperpersonalised, beyond clicks and browsing history, but actually [focuses] on how customers feel in a specific purchasing moment," Plummer says.
By 2023, individual activities will be tracked digitally by Internet of Behaviours (IoB) technologies to influence benefit and service eligibility for 40 per cent of people worldwide.
Heard of the Internet of Things (IoT), the connected devices being used for a wide range of smart applications? That's now being extended to people using IoB technologies.
Gartner says some organisations are already starting to monitor individuals' behaviours using facial recognition, location tracking and big data. IoB applications will use this behavioural data for digital actions, such as buying a train ticket. Some applications will even apply value judgements to create "a desired state of behaviour" for customers in sectors such as insurance, Plummer says. By 2025, 50 per cent of people with a smartphone but without a bank account will use a mobile-accessible cryptocurrency account. Gartner
By 2023, the number of people with disabilities employed will triple due to AI and emerging technologies, reducing barriers to access.
Emerging technologies such as AI, augmented reality (AR) and virtual reality (VR) will enable more people with disabilities to get jobs, according to Gartner. As Plummer says: "People with disabilities constitute an untapped pool of critically skilled talent".
He cites the example of restaurants piloting technology that enables paralysed employees to control robotic waiters remotely.
By 2023, 30 per cent of IT organisations will extend their bring-your-own-device (BYOD) policies with bring-your-ownenhancement (BYOE) to address augmented humans in the workforce.
Gartner is talking anything from smartwatches to smart prosthetics and smart helmets that can monitor lethal gases for miners. However, it says consumers will be responsible for driving the demand for augmentation technology in the form of wearables in the workplace. Just as the widespread adoption of smartphones led to the need for BYOD policies, wearables will require BYOE strategies.
By 2024, the World Health Organization will identify online shopping as an addictive disorder, as millions abuse digital commerce and encounter financial stress.
Gartner predicts consumer spending via digital commerce will grow by more than 10 per cent annually through to 2022. "The ease of online shopping will cause financial stress for millions of people, as online retailers increasingly use AI and personalisation to effectively target consumers and prompt them to spend discretionary income that they do not have," the firm comments.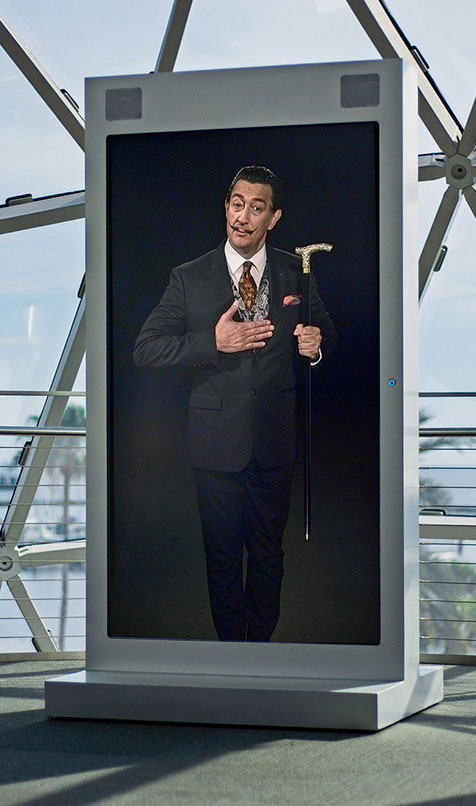 By 2023, up to 30 per cent of world news and video content will be authenticated by blockchain to counter deepfake technology.
Identifying fake news is challenging enough; AI-based deepfake technology can make fake images and videos appear incredibly realistic. Politicians and others can appear to be doing or saying things they didn't do or say. To counter this misinformation, at least 10 major news organisations will use blockchain technology to track and prove the authenticity of their published content by 2021, the firm says.
By 2025, 50 per cent of people with a smartphone but without a bank account will use a mobile-accessible cryptocurrency account.
Gartner anticipates major online marketplaces and social media platforms starting to support cryptocurrency payments by the end of 2020. This will benefit consumers who don't have bank accounts and open up more digital trading opportunities in developing countries. By 2023, 40 per cent of professional workers will orchestrate their business application experiences and capabilities like they do their music streaming experience.
Smartphones are the best-known recent example of consumerisation – the widespread adoption of a consumer technology in the workplace. Self-service apps will be next, according to Gartner.
"Applications used to define our jobs. Nowadays, we are seeing organisations designing application experiences around the employee," Plummer explains. In the same way consumers customise their streaming experience, employees will now be able to mix and match applications to suit their specific needs and preferences.
By 2023, a self-regulating association for oversight of AI and machine learning designers will be established in at least four of the G7 countries.
As Plummer points out: "AI-related failures in autonomous vehicles and aircraft have already killed people and attracted widespread attention". As a result, it's inevitable that the public will demand "protection from the consequences of malfunctioning algorithms".
More tech predictions
Other predictions include Gartner's Top 10 Strategic Technology Trends for 2020, which focuses more on new technologies that will drive change.
For example, it identifies hyperautomation as a key technology that will increasingly automate processes and augment humans in the workplace. It uses a combination of tools, including robotic process automation (RPA), intelligent business process management suites (iBPMS) and AI.
IDC's Asia/Pacific Strategic Technology Predictions for 2020 and Beyond focuses on how enterprises will use technology.
By 2025, for example, nearly two-thirds of major enterprises will be prolific software producers, with code deployed daily, according to IDC.
IDC estimates that by the same year, at least 90 per cent of new enterprise apps will embed AI.