According to the Worldwide Big Data and Analytics Spending Guide produced by the International Data Corporation, Australian companies are estimated to be spending A$2.7 billion on building data analytics capabilities. Regardless of their size, businesses can readily access real-time financial information that can be analysed and used for all manner of purposes, well beyond just tracking their revenue and costs.
At face value, the ability to source more financial data, to analyse it quickly, and to use it to achieve better business outcomes shouldn't have any obvious downsides. However, the reality is that data can be extremely damaging to any business when it's wrong or misinterpreted.
A recent survey by financial controls and automation software company BlackLine, of more than 100 Australian C-suite executives and finance professionals in companies with A$20 million-plus revenue, found that almost half were not confident of identifying financial data inaccuracies prior to reporting.
It's an alarming statistic, especially in the wake of the recent release of the final report from the Royal Commission into Misconduct in the Banking, Superannuation and Financial Services Industry, which exposed serious inadequacies in the systems and controls within many Australian financial institutions.
In addition to not having confidence in the accuracy of their financial data, about 80 per cent of survey respondents said they believed their organisation had made significant business decisions based on inaccurate data. Three-quarters admitted that a company they had worked for had needed to restate its earnings due to financial data inaccuracies that weren't identified prior to closing off its books and announcing its results.
We're only human
The survey results underscore that many companies continue to be challenged by factors such as human error in inputting data, the growing volume of data sources, and the use of outdated computer systems.
"It's a combination of the ever-increasing number of data sources and data volumes, and keeping pace with that has a large part to do with it," says Claudia Pirko, BlackLine's regional vice-president for Australia and New Zealand.
"Add to that the human effort that's required to make sense of it and, regardless of how competent the people are, there is going to be a degree of human error when you're trying to do that work manually."
Antony Ugoni, director, global matching and analytics at employment group Seek, who previously led National Australia Bank's customer analytics team, says data inaccuracy often comes into play when frontline staff enter incorrect data.
He uses a simple example where a large organisation with many customers upgraded its systems, and staff now needed to input a legacy customer's birthday into its database. To make the process easy, rather than going back to customers to ask for their birth date, they enter in 1 January and a year.
"There are many corporations in Australia where an inordinate number of their customers have a birthday on the first of January because that's the date that has been entered by a frontline staff member.
"Back in head office, in an environment where we don't necessarily get to see all that stuff that goes on at the frontline, we've taken the data at face value and used it in the way we assumed it was created. There are hidden glitches in the data all the time, and this can have wide repercussions."
Good data, bad decisions
Of course, while data quality and accuracy are absolutely essential in business, so is the interpretation of that data. "It's very easy for businesses to make poor business decisions by misinterpreting the data they have available," says Ujwal Kayande, associate dean and professor of marketing at Melbourne Business School, and the founding director of the Centre for Business Analytics.
"I think many times, what you see is because managers are not particularly informed about data analytics and what it can do and what it can't do, they don't actually ask the right questions. All they say is, 'Here's a set of data. Give me some insights'. Now, if you're not actually shaping how those insights are generated – if you're not asking the right and tough questions of your data analysts – you could get some pretty silly answers, and you could be misled dramatically.
"I've just got hundreds of examples of managers making silly decisions because they focus on the data, but don't focus on the data generating mechanisms behind it."
Kayande says that the biggest benefit of data analytics for accountants, if the data being used is properly analysed, is the ability to "see into the future".
"I think accountants are invaluable people in the marketplace because they actually allow you to understand, numerically, the state of the business, and therein lies the key. They allow you to understand the current state of the business based on past data."
Kayande says that accountants, generally speaking, are much more focused on trying to look at what has happened, and try to then get a sense of where a business is at today.
"Analytics is what actually allows you to see into the future, and actually have the scenarios evaluated on what will be most beneficial for a business. For that, you require an ability to focus, and you require an ability to predict in particular. A lot of that wasn't possible because we didn't really have the tool sets to be able to do that. Now we do."
Outdated accounting systems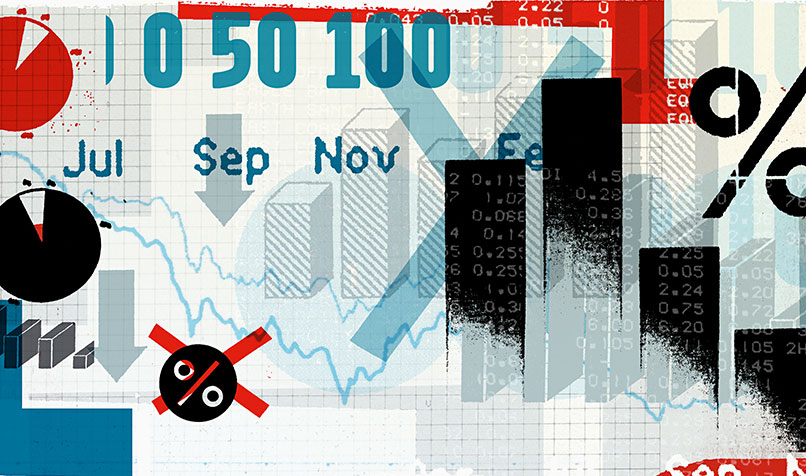 A lack of automation controls and clunky technology in many accounting practices are also contributing to data issues, says BlackLine's Pirko.
"Particularly in the accounting world, a large number of firms are still using outdated technology to bring it all together.
It's still common for us to hear that people are still doing the closing off of their books in Excel. "It's no wonder you're going to end up with a higher degree of inaccurate data and a lack of confidence in the results because of the human element. The data sources grow; it's just what happens, so you need better ways to manage that."
Pirko says the substantiation of data between accounting systems and banking systems is still done manually within many practices.
"This is not really where accountants should be spending a lot of time to cross-check and validate data. Whether you are a small organisation or large organisation, you still need to complete the task. The problem is the same, but it can become complicated because smaller organisations don't have the capacity to hire extra people.
"This is where automation comes into play to enable more efficient and proper reporting and analysis."
Understanding data needs
Ugoni, who is also chairman of the Institute of Analytics Professionals of Australia, adds that what's critical for every business, including accounting practices, is to determine their need for data analytics.
"Right away, organisations need to be very clear on what the problem is you are trying to solve, and what the value is that could be created on the back of an analytic solution to that problem," he says. If a company plans to hire a data scientist, Ugoni says it's imperative they have clear direction.
"One thing that's been crucial around analytics and how we use analytics at Seek is being very clear on exactly why we are doing this. I'd hate to walk away from a conversation thinking all we need to do is hire some data scientists and everything will be OK. The first thing I'd say is be very clear on what you want them to do."
Ugoni also recommends caution if you're considering using artificial intelligence (AI) for the analysis of data.
"What's the value that you expect to generate out of any AI task? An organisation should never say, 'we have an AI strategy'. They should be saying, 'we have a clear business strategy and AI helps us to deliver on that.'"
"The great thing about where we are today is that, given the plethora of open-source capability, even small organisations can afford to get into data analytics because it's never been easier to capture data on your client base. It's never been cheaper to store that data and it's never been cheaper to analyse that data.
"Now, what will be expensive in both time and money will be developing skills to do the appropriate analysis."