Every year, phone makers typically increase the screen size, performance and price of their flagship handsets. This year, however, some vendors have bucked that trend with more affordable premium smartphones and improved budget handsets.
We've also seen the release of some interesting new phones, smart speakers and other devices. Here's a sample of what is on offer.
More affordable premium phones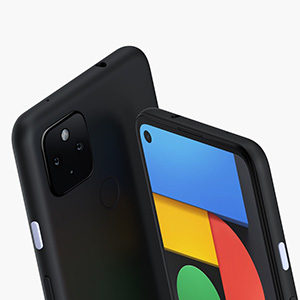 Google is one vendor that has reduced the price of its premium phone, with its new Pixel 5 a relatively reasonable A$999 outright. The main compromise is a slightly slower processor, but, otherwise, the Pixel 5 has everything you would expect from a premium phone. Google has also added 5G support and upgraded the battery and screen, bumping up the latter to a 6-inch OLED display.
Meanwhile, Samsung's $A999 Galaxy S20 FE is the same as the A$1349 Galaxy S20 in most respects, including a high-end processor, wireless charging and 5G connectivity.
However, the S20 FE has a cheaper case and less memory. Its 6.5-inch screen and triple-lens rear camera aren't up to the same standard as the S20's screen and camera, but they are still very good.
Apple's minis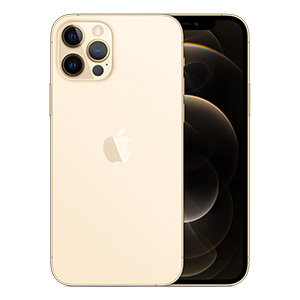 If you want a more pocket-friendly premium phone, Apple has you covered with its new 5.4-inch iPhone 12 mini. Starting at A$1199, it is not particularly cheap, although it is less expensive than the standard 6.1-inch iPhone 12, iPhone 12 Pro and Pro Max. For the first time, Apple isn't including a charger or headphones with these phones, citing its efforts to reach environmental goals.
However, the new iPhones offer some enticing improvements, including support for 5G, a fast A14 chip and a new design. The new OLED display is brighter, and has richer colours and truer blacks than the iPhone 11. Another interesting addition is support for MagSafe, a new range of magnetic accessories, including a fast wireless charger.
Apple also released its new HomePod mini, a smaller, A$149 smart speaker to complement the A$469 HomePod. The HomePod mini can be used as a standalone, or as a multi-room audio system that can be used as an intercom.
Better budget phones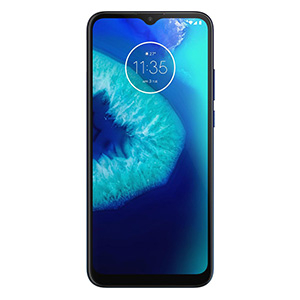 Meanwhile, budget smartphones continue to improve. You'll typically miss out on a high-end processor and features like wireless charging and water resistance, but if you choose carefully, based on what's important to you, you'll end up with a great-value phone.
The A$124 Nokia 1.3, for example, offers a decent 5.71-inch screen. The A$249 Moto G8 Power Lite has a 6.5-inch display and big 5000mAh battery. Samsung's A$449 A31 includes a 6.4-inch AMOLED display, 128GB of storage and quad-lens camera.
If you want 5G connectivity, you'll need to spend a bit more for the likes of Google's A$799 Pixel 4a 5G. It has less memory than the Pixel 5, a smaller battery and a lower-quality 6.2-inch screen, but offers the same processor and rear camera.
Phones with a difference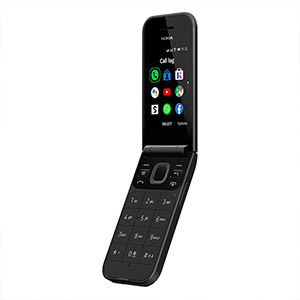 Looking for something different? If money is no object, Samsung has released the latest version of its foldable phone, the A$2999 Galaxy Z Fold2 5G. It offers a 6.2-inch front screen to use as a regular phone, but folds out to reveal a 7.6-inch display inside, which can support up to three split screens.
Samsung also has new 5G versions of its note-taking smartphone, the 6.7-inch Galaxy Note 20 and 6.9-inch Note20 Ultra, with prices starting at A$1649.
At the other end of the scale, Nokia's A$149 2720 Flip adds 4G connectivity to the old-fashioned flip phone. It doesn't run Android, but it does offer apps such as Facebook and WhatsApp.
More smart speakers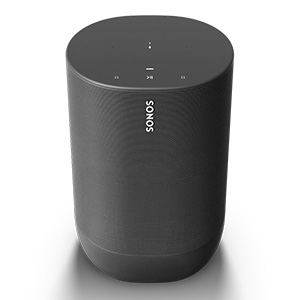 Aside from Apple's HomePod, there are plenty of other smart speakers on offer, including the market leader, Amazon's new Echo range, priced at between A$79 and A$149.
The new A$399 Echo Show 10 has a 10-inch display for videoconferencing or watching streaming services.
Similarly, Google has released its new A$149 Nest Audio with a new design and improved audio, and the A$349 Nest Hub Max with a 10-inch display.
Specialist audio brands also offer smart speakers, including the A$299 Sonos One and A$499.99 Bose Portable Smart Speaker. These both include the option of Amazon's Alexa or Google Assistant for their smarts.
Alternative tablets
While Apple's iPad still dominates the tablet market, Samsung's new 12.4-inch Galaxy Tab S7+ offers a high-end option for those who prefer Android – starting from A$1549.
Meanwhile, the reMarkable 2 is as close as you can get to writing or drawing on paper. It's a specialised tablet with a 10.3-inch mono E Ink display that allows you to share your notes and even convert notes to text.
It costs A$679, plus A$169 for the Marker Plus high-sensitivity stylus, which includes an eraser.
Alternatively, the A$529 Onyx Boox Nova2 isn't quite as strong at note-taking and drawing, but it runs on Android 9, making it a more versatile device. In particular, its 7.8-inch E Ink mono display has a front light, making it better for reading ebooks.