1. Samsung Odyssey Neo G9
Curved monitors can help to reduce eye strain and provide a wider field of view. They can also eliminate the need for dual monitors. Samsung's Odyssey Neo G9 offers a massive 49-inch curved screen with 5120 by 1440-pixel resolution and other high-end specs.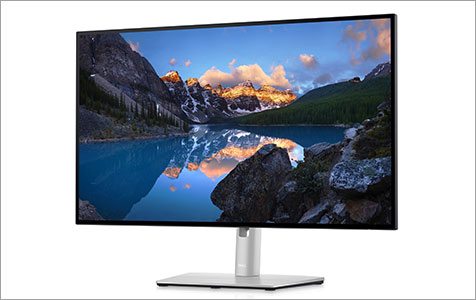 A 27-inch, quad high-definition monitor offers significantly more screen real estate than a 24-inch model. Dell's P2723DE has lots to offer in this segment, including a USB-C port that can power many modern laptops.
3. BenQ DesignView PD3205U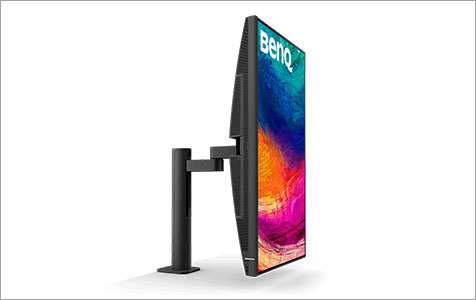 For those who value image quality, BenQ's DesignView PD3205U features a 31.5-inch display with 4k resolution and professional-level colour accuracy. It even includes a KVM switch for easily connecting different computers.
A 24-inch, full high-definition monitor is a good starting point for accountants on a budget. AOC's 24P2Q display has everything they will need, including a fully adjustable stand, a USB hub and flicker‑free and low blue-light support.
5. LG UltraGear 27GR95QE-B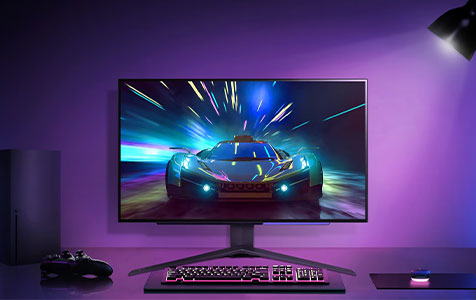 LG's range of monitors has something for everyone. The UltraGear 27GR95QE-B offers some impressive features, including a 27-inch display with rich OLED picture quality, high-end gaming specifications and a fully adjustable stand.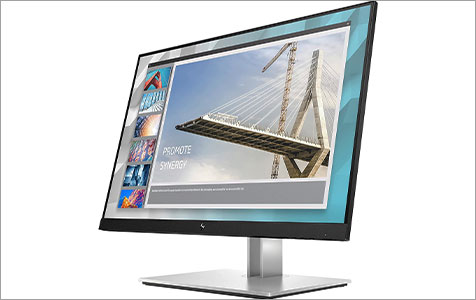 HP's E24i G4 is a step up from the typical 24-inch monitor. It features a fully adjustable stand and a good‑quality screen with a 16:10 aspect ratio, so it can display more spreadsheet rows than a widescreen monitor.
Computer monitor buying checklist
Size. Screens of 24 inches or more are a good starting point for accountants. To display two windows at once, a minimum of 27 inches is recommended.
Resolution. For a sharp picture, 1920 by 1080 pixels (full high definition) is the minimum resolution for most needs. However, 2560 by 1440 pixels (quad high definition) or 3840 by 2160 pixels (ultra-high definition or 4k) are better for larger screens.
Aspect ratio. Most modern monitors have a 16:9 (widescreen) ratio, but some monitors offer more vertical (16:10) or horizontal screen real estate (32:9).
Technology. In-plane switching (IPS) panels still provide excellent displays, but new organic light-emitting diode (OLED) panels can offer even better picture quality.
Flicker-free and low blue light. Most quality displays should provide these features to minimise eye strain.
Fully adjustable stand. All monitors can be tilted, but for better ergonomics look for one that is height-adjustable and can pivot and swivel.
Connections. Modern monitors typically have DisplayPort and HDMI ports that may require an adapter or dock for connecting to a computer or laptop.
USB hub. Many monitors include USB ports for connecting external hard drives and other peripherals.
Other specifications. Other important specs to consider include brightness (for viewability in bright offices), response time and refresh rate (for gaming) and colour gamut (for graphic design).