Today's headphones come in many shapes and styles, offering a variety of features to satisfy every business user. Headphones with active noise cancelling (ANC) have become a must‑have for people who work in noisy environments.
When equipped with a microphone, headphones enhance business meetings and calls, making conversations quieter, less intrusive to others – and more private.
While "over-the-ear" headphones tend to be more comfortable and have a longer battery life, Bluetooth-enabled, wireless "earbuds" are more portable, reduce clutter and eliminate the need to plug in to a device.
For those who do not want ANC, bone conduction headphones and traditional wired "open-back" styles are also an option. Bone conduction headphones transmit sound vibrations through the cheekbones instead of the ear, a technology that can improve sound for people experiencing certain types of hearing loss.
1. Sony WH-1000XM5
Sony's over-the-ear WH‑1000XM5 headphones combine all-day comfort with advanced ANC, superior audio quality and multiple microphones.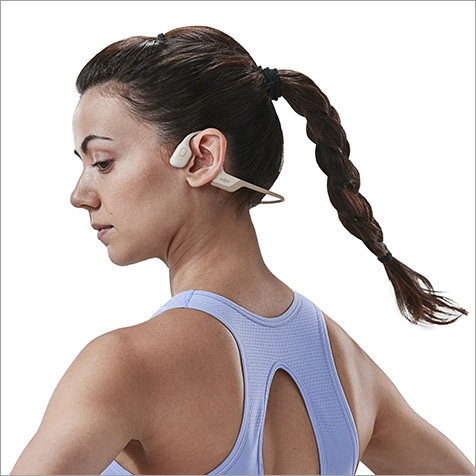 Equipped with Shokz's latest-generation bone conduction technology, the OpenRun Pro headphones offer improved audio quality. While primarily designed for outdoor exercise, this style is comfortable enough to wear all day at work.
3. Creative Zen Hybrid
Creative's over-the-ear Zen Hybrid headphones are comfortable and offer decent ANC, audio and call quality. They are often sold at a lower price point than many over-the-ear styles, making them a viable option for businesses wanting to buy in bulk.
4. Bose QuietComfort Earbuds II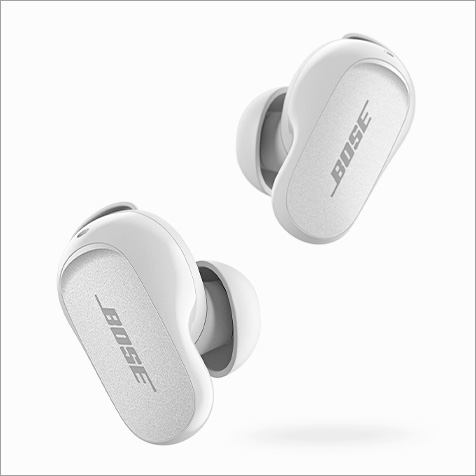 Discreet and portable, "true wireless" earbuds continue to rapidly evolve in their ANC, audio and call capabilities – none more so than Bose's widely acclaimed QuietComfort Earbuds II.
5. Sennheiser HD 600
Good quality, wired, open‑back headphones like Sennheiser's venerable HD 600 are still preferred by many users. Paired with a desk microphone, the HD 600 headphones could be ideal for people who work alone in a quiet environment.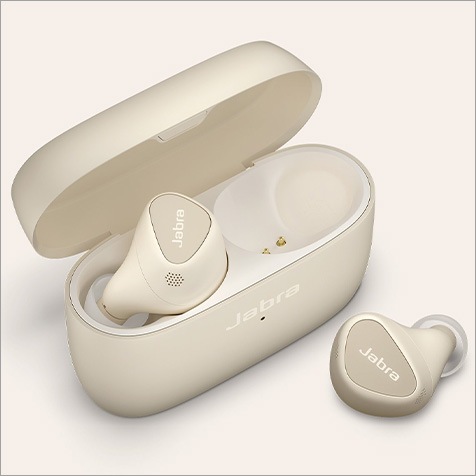 For a more affordable true wireless experience, the Elite 5 headphones have much to offer, including good audio quality and ANC. They also provide superior call quality, reflecting Jabra's pedigree in office communications gear.
Buying checklist
ANC – noise-cancelling capabilities vary, so try before buying. Check for an "ambient mode" for hearing outside noise.
Multiple microphones – paired with noise reduction, this feature can offer superior call quality in noisy environments.
Multipoint connection – this feature allows headphones to be paired with two Bluetooth devices at the same time, making it easy to switch between the two.
Battery life – true wireless earbuds come with two batteries – one for earbuds and one for their case. Check how quickly they charge and how long they last.
Headphone connector – before buying wired headphones, check the port on relevant devices, because different brands and styles use different connectors, such as USB-A, USB-C and Lightning.