At a glance
Digital transformation in the retail sector has accelerated considerably amid social distancing restrictions.
A base level of digital technology offers a "hygiene factor" that enables a level of creativity that goes beyond basic online presence.
Retailers are discovering the importance of finding new, creative ways of boosting customer engagement and experience.
When the pandemic lockdown struck, retailers at Brisbane Airport saw foot traffic dwindle to barely 3 per cent of normal volume.
The airport's 85 retail tenants, selling everything from ugg boots to kebabs to high-end perfume, went from selling to a market of 24 million passengers a year to almost zero.
Mike Doyle, head of consumer marketing at Brisbane Airport, says the airport was about to close up the retail operation until – almost at the last minute – one of the senior executives had an idea.
"He had been overseas and had been self-isolating at home and buying stuff online, and been impressed by how fast it arrived," Doyle says.
"He called up the airport's duty free partner and asked about selling online, but they were 18 months to two years away from doing anything."
Instead of giving up, Doyle met with his team and decided to create a minimum viable product to sell products for the airport's retailers online.
One of his colleagues had a "side hustle" creating Shopify sites for her friends' businesses, and, using templates and "cherry picking apps", they invested A$400 into creating marketplace.bne.com.au, which was ready to go live 16 days after the first conversations took place.
Within a couple of months from launch, Doyle was anticipating close to a quarter of the airport's retailers to be on the site, with sales approaching A$1 million.
"We understand that this is not setting the world on fire, but it is better than closing down for tenants who literally would have had no sales at all over this period," Doyle says.
"Also, some of the retail staff are now courier drivers, others are packing products, so it has also helped protect jobs.
"Now we're looking to see what else we can do with things like 'click and collect', and we've got some testing coming up for that."
Change accelerator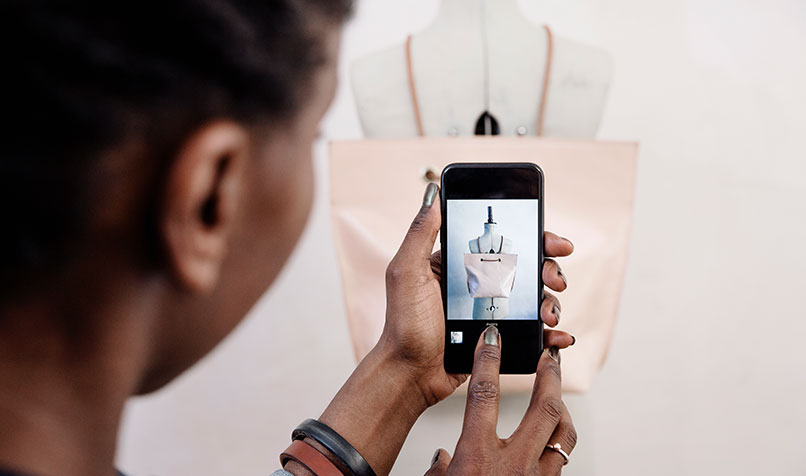 Brisbane Airport's move to online retailing is an example of how the retail industry has been forced to reinvent itself during the disruptions brought about by the pandemic.
With cafes and restaurants closed and shopping malls deserted, it has been a grim few months for bricks-and-mortar retailers, which were already under considerable pressure from a soft economy and the consumer move to online shopping.
The response from many retailers, at all levels, has been a wave of innovation as businesses fight to survive, and many of these innovations have been successful and look set to stay in the post-pandemic world.
Anastasia Lloyd-Wallis, head of consumer insights at consultancy firm the Retail Doctor Group, says COVID-19 disruptions have accelerated the momentum for some of the drivers for change that were already at work in the retail industry.
Traditional retailers who were slow to diversify from their bricks-and-mortar retailing now realise that they have to have an online channel, she says, and are making technology investments in their businesses that they had either put off or thought they would never need.
There is now a base level of technology in retail, which Lloyd-Wallis calls the "hygiene factor".
"They've really had to look closely at their digital footprint to understand how that interacts with their physical stores, and get a better insight into what customers are looking for pre-purchase, during the purchase and post-purchase," Lloyd-Wallis says.
For the modern consumer, she says, time and experience are the new currencies, and they are driving different responses from retailers.
Time is all about the efficiency in the purchasing process and, invariably, this means e-commerce and rapid fulfilment from warehouse to customer.
New "click and collect" services, where consumers purchase online and physically pick up their goods from collection points, were being rolled out pre-pandemic, and this trend has accelerated as a solution during the lockdowns.
At the same time, consumers are also looking for an experience, particularly for luxury brands, and this points to the future of physical retailing.
Consumers want to interact with brands they identify with, and the physical store is a venue for this.
While they may choose to purchase a brand's products through online channels, the same consumers will look to flagship stores as the place they can connect and engage with the brand pre-purchase.
This is why physical stores will continue to exist, as consumers seek human contact, but the role of the store and what it means to customers will shift from being about the transaction to delivering the brand experience.
There is also a move to embrace the "shop local" idea, with local retailers banding together and their message pushed out through social media. This is sustaining many local high streets, which are benefitting from a renewed sense of consumer loyalty from their communities.
Transaction to experience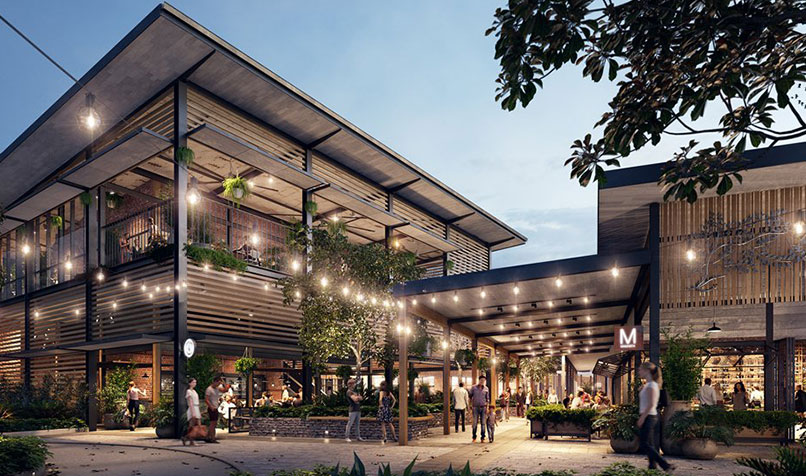 On a corporate level, some online retailers are now moving from cyberspace into physical stores.
Online giant Amazon, for example, has opened a network of flagship bookstores around the world.
Closer to home and on a distinctly smaller scale, Sydney based fashion label Bec + Bridge, founded in 2003, opened its first physical store in 2018, specifically to deliver the brand experience, increase brand visibility and drive customer advocacy.
"It's about creating a retail ecosystem," Lloyd-Wallis says. "This means multiple touchpoints, which all do different things across the journey to get consumers into the sphere of your brand."
Among retailers, this is called the "network effect". In this new retail network, the success of the physical store is not measured by cash in the till at the end of the day, but by the contribution the physical store makes to increasing consumer exposure and brand awareness.
Scentre Group, which operates Westfield shopping centres in Australia and New Zealand, is responding to this change by rebranding its mall developments as "living centres", where people go for entertainment and leisure as well as to shop and – often – to look for and choose items that they will later purchase online.
"We need to be providing a destination where people choose to go to spend time, and they may shop or they may not," says Phil McAveety, director, customer experience at Scentre Group.
At the new Westfield Coomera Living Centre in Queensland, for example, more than 40 per cent of the space is for nontraditional retail, including an area called the "Backyard", with a waterplay area and barbecue pits for families.
People can bring their own food to cook there, without having to purchase anything from the shopping mall.
Scentre Group is also partnering with co-working spaces, gyms and yoga studios as traditional malls reinvent themselves into community hubs.
It is even including skate parks in new design plans. "A few years ago, we probably would have frowned if someone was skateboarding at one of our centres," says McAveety.
Lloyd-Wallis agrees that the move away from transaction to experience is the future of physical retailing.
Expectations around the "death of the mall", she says, are exaggerated, because landlords and retailers are increasingly understanding where the mall fits in the new ecosystem.
Creativity lifeline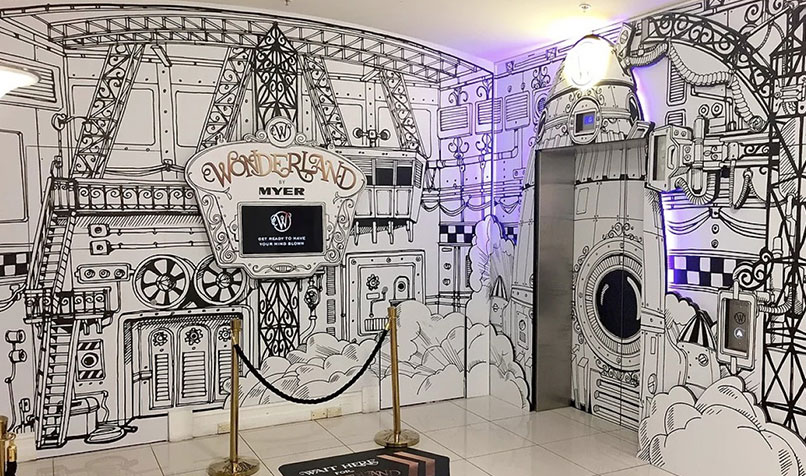 Even department stores, a sector that has seen a wave of closures across the developed world, have a future if they can embrace these changes and execute them well.
In recent years, department stores have cut back on floor staff for cost reasons, but this has undermined the quality of the experience and any differentiation from the transactional act of buying online.
"At Christmas last year, Myer in Sydney created a new area for toys called Wonderland, and this was a great example of reinventing a space to create a customer experience," Lloyd-Wallis says.
"It shows that it is possible, and the way forward for department stores if they are to survive."
At Brisbane Airport, Doyle and his online team are contemplating life after the pandemic, and can see an ongoing role for their online marketplace.
Having invested a minimal amount in taking the project live, this gives them the freedom, Doyle says, to "flex and change" the model to respond to the market when the pandemic ends.
In the meantime, Doyle and his team are reaching out to other businesses in Brisbane, outside of the airport, to see if they want to sell on the platform.
They are finding that retail chains with outlets in Brisbane Airport as well as their own established online channels are looking at the platform as a supplementary channel for additional sales.
Doyle is also talking to other airports around Australia about being involved, and is sharing insights from the experience with Amsterdam's Schiphol Airport, which is contemplating a similar move.
"I think we would be naïve to think people will move away from e-commerce when COVID-19 goes away," Doyle says.
"I think our partners will continue to see the marketplace as a viable channel, and if it continues to be relevant to them, it will be to us."