At a glance
Australia's top 50 companies donated A$1.1 billion to philanthropic causes in 2020, an increase of 17 per cent from 2019 figures.
In the aftermath of the Australian bushfires of 2019 and 2020, the Australian Charities and Not-for-profit Commission (ACNC) ran a review of charities that received an unprecedented number of donations to determine if the funds had been managed according to the deeds of each trust.
The ACNC's charities register – The Charity Marketplace – has been developed to provide information to donors and partners on what charities spend money on, to promote transparency and assist organisations with their corporate social responsibility strategies.
It is an almost unbelievable position for any charitable organisation to be in: asking people to stop donating to their cause. Yet, as bushfires raged along the east coast of Australia in late 2019 and early 2020, this is exactly where the New South Wales Rural Fire Service (RFS) found itself.
A global social media appeal, led by popular Australian comedian Celeste Barber, to raise money to help firefighters and communities affected by the fires had proven to be a runaway success.
The generosity was astounding by any measure. Barber's goal was to raise A$30,000, but the final figure reached a whopping A$53 million. As the total grew, Barber told the well-meaning donors that their money would be spread across a range of organisations.
"It's going to the RFS, and it will be distributed out," Barber posted on social media. "I'm going to make sure that Victoria gets some, that South Australia gets some, also families of people who have died in these fires, the wildlife."
However, like all charitable organisations, the New South Wales RFS is bound by the deeds of its trust on how it can spend and distribute monies it receives. In this case, as subsequently ruled by the Supreme Court of New South Wales, the money could only be spent on equipment, training and administrative costs.
It could not be distributed to firefighting services in other states, nor to organisations protecting wildlife and the environment, which was the apparent intent of the donations through Barber's appeal.
The lesson here is that, while people can be extremely generous in times of crisis, pouring money into one charity or one cause may not be the most effective way to provide support.
How can organisations and individuals ensure that their philanthropic efforts make the difference they hope for – and what role do organisations have in effecting that change?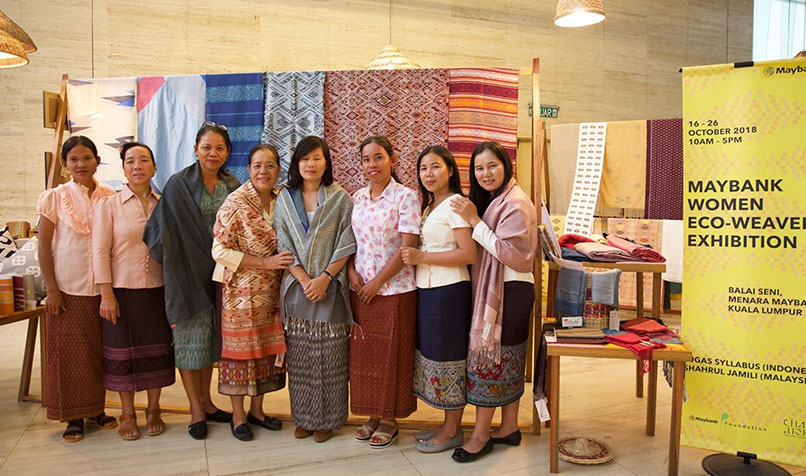 Andrew Macdonald, chair of the New South Wales RFS and Brigades Donations Trust, says the organisation sought clarification on how it could share the money donated through Barber's appeal, once it realised the donors had made an assumption of how it would be spent.
"We have never before been in a situation where we had to ask for the fundraising to be redirected," says Macdonald. "It was apparent that people might have donated thinking that we could assist some wildlife or environmental organisations, or perhaps even other like-minded or similar charities within the state or even outside New South Wales.
"We ended up getting an interpretation from the Supreme Court to clarify our questions. We said, 'We think we understand our limitations, but is it possible to support some other organisations?' The court ruled that we couldn't share the money that way," says Macdonald.
The New South Wales RFS issue generated much discussion about the way major charities distribute their donations. Dr Gary Johns, commissioner of the Australian Charities and Not-for-profits Commission, subsequently undertook a review of the Australian Red Cross, WIRES and the New South Wales RFS to determine how they had operated in the aftermath of the fires.
"We undertook a review of the three charities, and the test was to see if they had managed the money according to the deeds of the trust," Johns explains. "While there were people arguing that the money they had donated hadn't gone where they wanted it to, we found that all three acquitted themselves in accordance with the trust.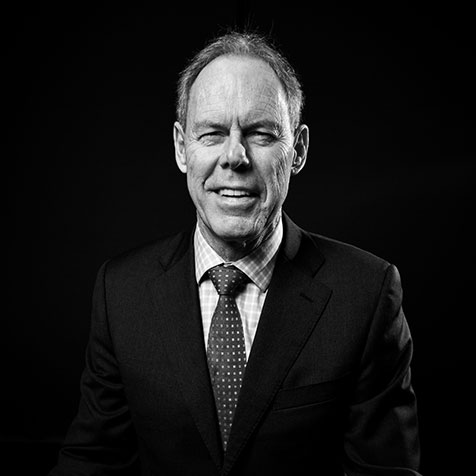 "My advice to any organisation planning on supporting a charity is to do your homework and understand what the cause is and then plan for a long-term strategy of philanthropic giving," he adds.
Johns oversees 58,000 charities and says having a thorough understanding of a charitable organisation prior to investment is crucial to meeting corporate responsibility targets. "We developed a register over the past two years – The Charity Marketplace – that will let potential donors or partners see what a charity is spending its money on. You can access the register and see what programs they are running," Johns says.
Visibility of the work that charities undertake is a priority for Johns, who has encouraged charities on the register to provide information in their annual reports and financial statements on where they have received grant funding from and how they are spending it.
"It is not a compliance issue, but we are encouraging charities to be clear about where the money is coming from and where it is being directed," he says. "There are so many causes to support that providing clear information is going to help CEOs and CFOs decide which one they will support."
Supporting a sustainable future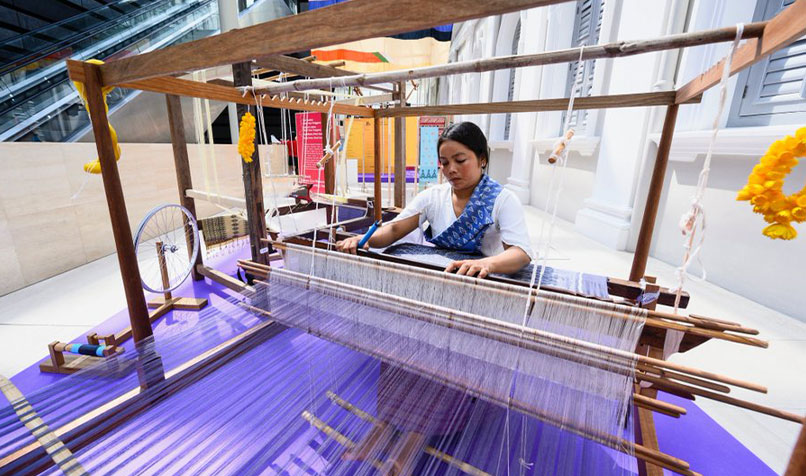 In Australia alone, 4.43 million individual taxpayers claimed a total of A$3.75 billion as tax-deductible donations in 2017-2018, compared with 4.52 million claiming A$3.48 billion in 2016-2017.
This is consistent with trends over the past decade that show that, while the number of Australians who are giving to charity is declining, the amount they are donating is growing, according to the latest data.
Many businesses are also committed to philanthropic efforts. It is a cornerstone of corporate social responsibility and is increasingly an expectation of key stakeholders, such as customers and employees.
In 2015-2016, Australian businesses gave A$17.5 billion to charities and not-for-profits, of which A$7.7 billion went to community partnerships, A$6.2 billion to donations and A$3.6 billion to non-commercial sponsorships.
Following the outbreak of COVID-19, many businesses dug deep.
The 2020 GivingLarge Report, by Strive Philanthropy, shows Australia's top 50 companies invested A$1.1 billion into philanthropic causes in 2020 – an increase of A$155 million or 17 per cent compared to 2019 figures.
While the volume of charitable donations has increased, the nature of corporate philanthropy is changing too, evolving from donations to long-term strategic planning for sustainable initiatives that have a real impact on changing people's lives.
Rather than diverting a percentage of profit in dollar terms only, many companies are now investing in partnerships and programs that work to address social and economic disadvantage. Look at any major corporation's website, and there is likely to be a community partnerships link highlighting the programs they support.
Surin Segar FCPA is Maybank's group head of tax and CFO of Maybank Foundation, which engages in corporate social responsibility for the Maybank Group in ASEAN to effect change in the communities where the bank operates. The Maybank Foundation was set up in the early 1960s and has evolved to focus on a wide range of sustainability initiatives.
"I think it's very important for corporations to look at sustainability going forward," says Segar. "It's no longer just about corporate responsibility or setting aside an amount of money for a tax deduction and trying to get some branding mileage out of it. Those days have gone, and more and more corporations are moving away from that and going into sustainability in initiatives. That is how we need to help the communities where we operate."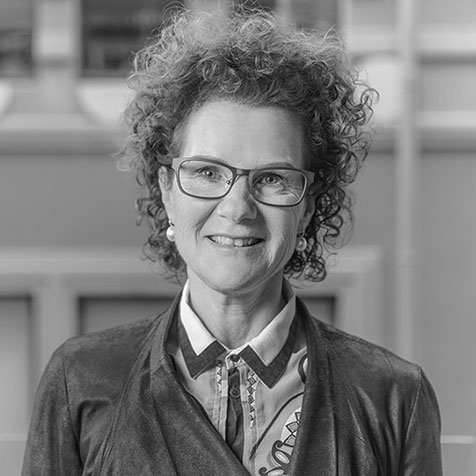 Philanthropic evolution is a topic close to the heart of business leader Carol Schwartz AO. As chair of the Trawalla Foundation, the private foundation for the Schwartz family, she has worked in philanthropy with the aim of transforming individuals' lives and, by extension, the communities around them.
"One of the conversations that we had around our trustee table was what can make a difference to individuals' lives. Out of that conversation came a realisation that, very often, scholarships and opportunities to develop personally for an individual have a huge multiplier effect within their own communities," says Schwartz.
"For the Trewalla Foundation, a lot of our work in the beginning revolved around supporting the arts, ideas, innovation and scholarship. That has matured as we've developed and is really all about supporting and partnering with individuals and organisations who are making a difference in a meaningful way."
This sentiment is also reflected in the work of the Maybank Foundation, says Segar.
"We just don't want to be in a location purely to make profits. We want to give back to people and help them see how they can improve their livelihoods and their communities. For example, the Maybank Women Eco-Weavers program provides women with employment opportunities – and you can see housing has improved, children are starting to go to schools and healthcare is also improving, because women are empowered and can earn an income."
Schwartz sees the future of philanthropy in investment terms, adding value to both business and society in general.
"The whole tenor of philanthropy has changed. It's become as important an investment in social and impactful outcomes as any other investment a business would make.
"It has also become democratised through crowdsource funding, where you can leverage a small amount of money and be part of a much bigger pool.
"I think this new view of philanthropic investment and the potential outcomes are very exciting and will make a bigger difference as we focus more on the impact and the outcomes of philanthropy in a much more meaningful way," she says.