At a glance
Environmentally conscious car buyers around the world are leading the automotive industry's switch to battery powered vehicles.
The International Energy Agency expects the global electric vehicle fleet to hit 250 million by 2030.
Progress is being made towards investment in technology to reduce charging times and deploy more fast charging stations.
Elon Musk has had the last laugh – again. Tesla is seemingly unaffected by the US$14 billion (A$20 billion) fall in market value caused by Musk's tweet, in May 2020, that Tesla's share price was too high. As of July 2020, Tesla's market value stands at US$209.4 billion (about A$301.7 billion) – roughly US$4 billion (A$5.7 billion) higher than Toyota's stock market value.
Why the rally? In short, investors have welcomed the delivery of the first cars off Tesla's new Chinese production line. The market appears to be backing Tesla and Musk to be the big winners as environmentally conscious car buyers around the world lead the automotive industry's switch to battery-powered vehicles.
Market watchers put such confidence down to several factors – fascination with Musk and the Tesla brand, great technology, superior charging networks and high-quality vehicle specifications.
Randall Field, executive director of the Mobility Systems Center at MIT in the US, believes Tesla's success in cultivating "car pride" among its devotees has given the company an edge. "You're buying into something that says, this is a very special car that is not made for the everyday Joe, and you get to make a statement about being a "green" person," says Field, who is also executive director for the MIT Energy Initiative's Mobility of the Future study.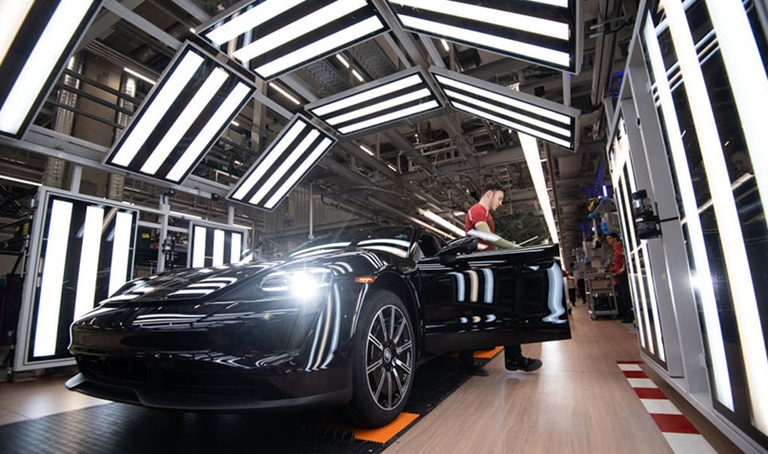 Not that Tesla has the market to itself. Manufacturers such as Nissan, General Motors, Hyundai, Volkswagen and Chinese giants BAIC and BYD offer ever improving plug-in electric vehicles (EVs) in a market that continues to thrive in China, the US and Europe, in particular.
The International Energy Agency (IEA) puts the global EV fleet at over five million, and predicts that under a best-case scenario, sales could hit 43 million vehicles per year by 2030 to take the total fleet to 250 million. In the latest edition of its Global EV Outlook, the IEA states that sales of EVs have withstood COVID-19's blow to the global car market.
EV sales are expected to outperform the overall passenger car market, broadly matching the 2.1 million sold in 2019, while global passenger car sales this year are set to decline by 15 per cent.
Common denominators in growing markets are government policies that back EVs, with the US initiating tax credits, China offering subsidies to make the cost of electric cars competitive with internal combustion engine vehicles, and Europe imposing financial penalties on carmakers whose vehicles exceed new emissions limits.
In Australia, Behyad Jafari, chief executive of the Electric Vehicle Council, agrees that government policies are crucial to EV adoption, and he laments what he describes as a lack of political will and direction from Canberra.
While there was a 203 per cent jump in Australian EV sales for 2019 (up from 2216 in 2018 to 6718), the growth came off a low base, and EVs represent just 0.6 per cent of new car sales in Australia compared with 4.7 per cent in China and 3.8 per cent in Europe.
"[Many Australians] would like their next vehicle to be electric, but what we haven't had to date is governments in a meaningful way sitting at the table and seeing what they can do to help drive that investment in our economy," Jafari says.
He fears that this lack of policy direction will hinder EV-related manufacturing and investment opportunities in Australia.
Unclear direction
For all their potential, ensuring EVs have a successful future requires more work. Many buyers baulk at the high price, while there are questions as to whether the industry can deploy enough fast-charging stations to satisfy motorists who are used to filling up at the petrol pump in minutes.
Progress is being made. StoreDot, the company behind an ultra-fast battery charging technology developed in Israel, claims to be developing a product that will allow a full recharge in five minutes.
Volkswagen is pouring US$2 billion (A$2.9 million) into an Electrify America initiative that is rolling out charging stations across the US. In Australia, motoring bodies such as the Royal Automobile Club of Victoria (RACV) and the National Roads and Motorists' Association (NRMA) are investing in the Chargefox platform to build charging stations that are powered by renewable energy.
"We are still seeing growing public expectation for the government to facilitate more charging stations," says Nicholas Platt, RACV senior vehicle engineer.
The RACV says the Chargefox network will soon connect Brisbane, Sydney, Canberra, Melbourne, Adelaide and Cairns, with additional sites planned in Western Australia and Tasmania. The charging stations will be suitable for all makes and models of EVs.
"The Chargefox network can deliver as much as 400km of charge in as little as 15 minutes," says Platt, emphasising the progress being made in addressing "range anxiety" – how far an EV can travel until its battery needs to be charged.
There is a chance for accountants to be ahead of the curve on all matters financial with the EV market, including fringe benefits tax issues for clients.
Private companies such as JET Charge, a co-founder of Chargefox, are part of the mix. JET Charge supplies, installs and manages EV charging infrastructure and plans to roll out a vehicle-to-grid solution that will enable EV owners to use their cars to store, transport, use and sell energy. Tim Washington, a former lawyer who left the profession to set up JET Charge, believes the EV industry holds significant economic potential for Australia.
"It's a question of whether we just want to be a consumer," he says, or if the nation chooses to be a technology taker in this space rather than a technology provider. There are opportunities for providers in areas such as components, batteries, charging and software.
While some have speculated that iconic Australian car manufacturer Holden could be reinvented as an EV producer, Washington makes the point that assembling vehicles is only one part of the EV story.
"We should be thinking about the whole ecosystem," he says.
Part of that opportunity, given Australia's mining resources, will be through mineral extraction of lithium, given that most plug-in hybrids and all-electric vehicles use lithium-ion batteries.
Sales of the vehicles aside, Platt says it's likely that there will be business opportunities relating to in-home charging and zero-emission chargers.
"Specialist EV services will also develop to accommodate the rising demand which, in addition to charging services, will include areas such as servicing, recycling and breakdown assistance, where EVs have unique and additional requirements over conventionally powered vehicles."
Jafari says Australia must be part of the EV disruption. "We should be a country out in front – there's no good reason for us not to be."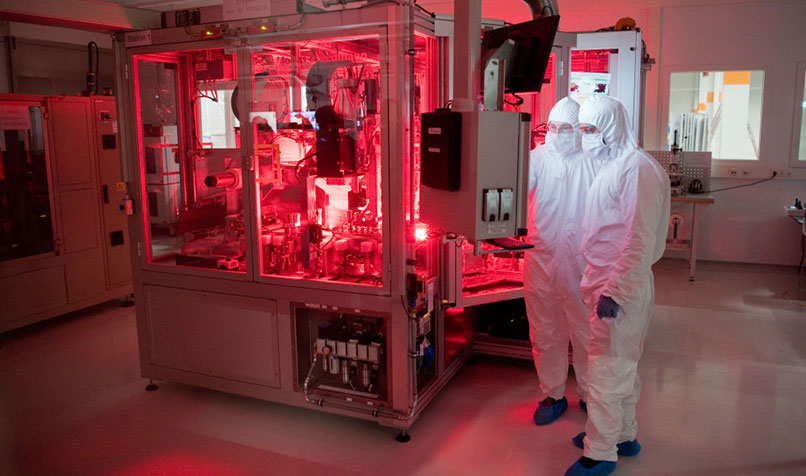 Batteries present perhaps the biggest unknown with electric vehicles.
Field notes that some researchers project that, by 2025, the cost of batteries will drop to US$100/kWh (A$144/kWh), a supposed "magic number" that will enable electric cars and petrol-fuelled vehicles to reach retail price parity without subsidies.
However, the MIT analysis that Field and his fellow researchers conducted suggests that steady declines in lithium-ion battery costs will stall in the next few years, potentially stunting the transition to lower-emission vehicles and forcing governments to extend subsidies.
He says a typical electric car needs a battery with about 60kWh of capacity. "So, you're still talking about US$6000 (A$8624) just for that battery." The upshot, in Field's opinion, is that the market for EVs will continue to grow, "but not at the lightning speed that certain projections give it".
Nevertheless, for finance professionals interested in the EV market, Field says more consideration needs to be given to the purchase price of a car versus long-term maintenance and operating costs. He notes that there are far fewer moving parts in an electric vehicle compared with a car with an internal combustion engine. "The more moving parts you have, the greater the maintenance costs."
Washington agrees that there is a chance for accountants to be ahead of the curve on all matters financial with the EV market, including fringe benefits tax issues for clients.
Australia gearing up
As with other markets, Tesla is building a dominant position in Australia, reportedly claiming over 70 per cent of recent EV sales.
The NRMA says the rising sales of electric vehicles is part of the changing relationship Australians have with cars, which includes the likelihood that driverless, or autonomous, cars will be on the nation's roads by 2025. Peter Khoury, media manager at the NRMA, says investment by traditional car brands, in partnership with technology companies, is fast-tracking the arrival of autonomous vehicles. "It's that inevitability of change," he says.
For now, at least, Field believes the high energy consumption of autonomous vehicles, because of high computational and sensor requirements, will stymie the rapid deployment of such transportation technology. However, synergies between electric and autonomous vehicles will lead to mutual technology benefits.
Field expects many families to take a pragmatic approach to car buying in the future, keeping their petrol-powered vehicles for longer trips or rural travel, and opting for electric vehicles for city driving.
"It's never going to be 100 per cent [petrol], 100 per cent EV or 100 per cent hydrogen. There will be a mix, because people have a different set of needs."
While Field may be right, Musk is more ambitious than most and plans to revolutionise the fossil fuel-dependent automotive world. As he once tweeted: "We will not stop until every car on the road is electric."
The key players
Tesla
Known for producing high-quality electric vehicles with creative features, such as the Model S, Tesla is the poster child for EVs. Its cheaper option, the Model 3, has been a big seller around the world.
BYD
The Shenzhen-based BYD is one of China's EV powerhouses and is also the world's biggest manufacturer of electric buses.
Nissan
The Nissan Leaf is one of the most popular EVs in the world, known for its quality at a relatively cheap price.
BAIC
One of China's state-owned carmakers, the Beijing Automotive Industry Holding Co., has been at the forefront of the country's push for affordable electric vehicles.
General Motors
GM is best known for its Chevrolet Bolt, which gives motorists a long-range charge at a cheaper price than most competitors. An electric Hummer SUV is also on the way
BMW
The German carmaker brings a touch of luxury to the EV market with its BMW i3, an all-electric SUV designed mainly for urban commutes.
Hyundai
The Korean juggernaut plans to supply more than 80,000 zero-emission vehicles in Europe this year, most of which will be under two brands, Kona Electric and IONIQ Electric.
Volkswagen
The German carmaker's Volkswagen e-Golf is affordable and reliable, with a mid-size SUV known as the ID.4 to be released soon.