The Tasmanian Government's major areas of focus in its 2021-22 budget include infrastructure, health and delivering on its election commitments.
For business, the budget doesn't yield many new announcements. It does include funding for an extension to the Digital Ready for Business program, 100 extra TasTAFE teachers and a payment of up to $6500 for employers to employ long-term jobseekers.
For investors, the budget includes an increase in the bottom threshold for land tax from $24,999 to $49,999 and the top threshold from $350,000 to $400,000. This will reduce the land tax bill for around 70,000 property investors.
Dr Jane Rennie, CPA Australia's General Manager External Affairs, says that overall, the Tasmanian Government has delivered modest spending in this budget that "is appropriate given the economic circumstances.
"Tasmania is in a very different situation to its northern neighbours," says Rennie.
"However, we must remember that the positive economic indicators underlying the budget are the result of a highly unusual set of circumstances. This growth may not be sustainable when Australia transitions to a post-vaccination economy."
The 2021-22 budget includes a larger-than-expected deficit of $690 million and net debt of $1.7 billion. The government is forecasting a return to surplus in 2023-24, a year later than forecast in the 2020-21 budget.
"We're not concerned by the delay in returning to surplus," says Rennie. "It's much better to continue stimulating the economy than to cut back on spending too soon, which could damage Tasmania's economy."
State taxation revenue in 2020-21 was $115 million higher than forecast. The major contributor was a large increase in property taxes, especially conveyance duty due to rising property prices. GST revenues were nearly $400 million more than expected in 2020-21.
"Without doubt, border closures pummeled some sectors and contributed to skills shortages, but on balance the budget figures suggest Tasmania's lockouts provided short-term economic protection" says Rennie.
"However, this approach has an expiry date. Once Australia reaches its vaccination targets, it will be important to reintegrate into the national economy or risk being left behind as other states' economies take off."
Tasmania's economic and fiscal outlook
In the 2020-21 budget, the state government forecast a deficit of $1.1 billion for 2020-21. The government is now reporting a deficit of $411 million for that fiscal year.
An increase in spending on health and the delivery of election promises is expected to see the deficit grow to $690 million in 2021-22. The government is forecasting a return to surplus in 2023-24, with a small surplus of $39 million.
The Tasmanian economy is forecast to grow by 4 per cent in 2021-22, slightly higher than the government's previous forecast of 3.75 per cent growth. The pace of the recovery is forecast to slow to 2 per cent in 2022-23.
Tasmania's unemployment rate is expected to average around 5.5 per cent over the next four years. Population growth, a key factor in economic growth is set to be around 0.6 per cent each year of the next four years, down from 2019-20's gain of 1.2 per cent.
The state's net debt is forecast to reach $1.7 billion in 2021-22, compared with Victoria's projected net debt of $102.1 billion.
By 2024-25, Tasmania's net debt is expected to reach $3.5 billion, compared with Victoria's estimated net debt of $156.3 billion.
"With the cost of borrowing so low at present, we consider the size of Tasmania's debt manageable," Says Rennie.
Major announcements from Tasmania's 2021-22 budget
General business
The establishment of the new Tasmanian Employer Bonus Fund. This will provide up to $6500 to eligible employers that take on long-term job seekers.
$5 million over three years to implement the Advanced Manufacturing Action Plan. This will include grants for advanced manufacturers to access professional advice and grants to support the sector achieve quality assurance accreditations.
Funding for the Digital Ready for Business program has been extended
$2 million for a new Small Business Incubator and Accelerator pilot program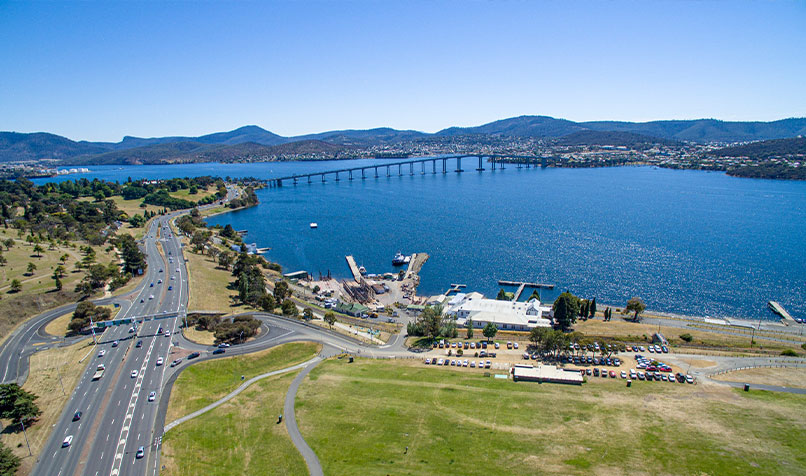 $700 million into the redevelopment of the Tarraleah power station
$530 million over four years for the new Bridgewater Bridge
Funding to build around 2350 new social housing dwellings by June 2023
$240 million to redevelop the Port of Devonport and $145 million to upgrade the Port of Burnie
$187 million to complete a four-lane Tasman Highway from Hobart to Sorell
$149 million over four years for the Greater Hobart Traffic Solution. This set of projects include the Derwent River Ferry Service, bus priority measures, active transport facilities, works on the Tasman Bridge, and works to support the efficiency of traffic between Hobart and Kingborough.
$118 million for improvements to the Midland Highway around Oatlands, Ross and north of Campbell Town
$66 million over four years for the Launceston and Tamar Valley Traffic Vision
duplication of the South Arm Highway between Pass Road and Oakdowns and duplication of the Kingston Bypass
$61 million to upgrade the Cradle Mountain Experience
$24 million over four years to help fund the expansion of the Don, Tamar, Sassafras, Northern Midlands and Fingal irrigation schemes
$6 million for works to improve the experience for visitors to Blundstone Arena.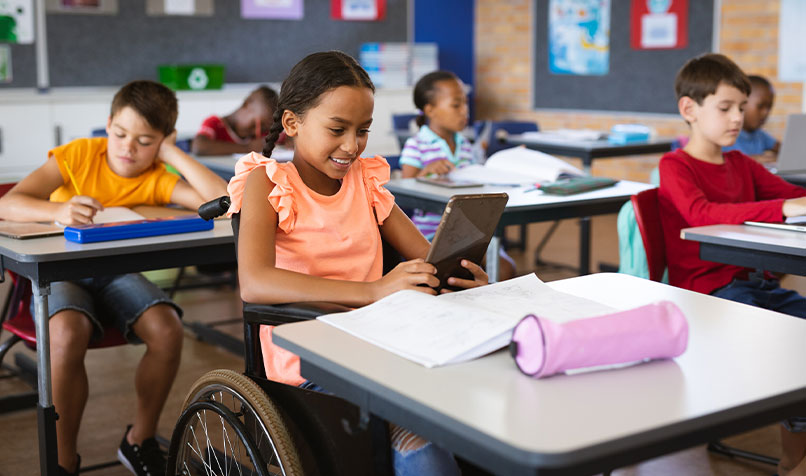 $56 million over four years for Education Adjustments to support students with disability across Tasmanian Government schools
$45 million for TasTAFE facility upgrades
Nearly $40 million for redevelopments at Exeter and Cambridge high schools, as well as Montello and Lauderdale primary schools
100 extra TasTAFE teachers
$11 million to create new Jobs Hubs in Burnie, Brighton, Huonville and St Helens and to expand coverage of the Northern Employment and Business Hub
$10 million for the TasTAFE virtual campus
Funding to increase the number of additional in-school quality literacy coaches to 40 commencing in 2022
Health
$215 million for redevelopments and improvements at the Royal Hobart Hospital
$120 million for 20,000 additional elective surgeries and 2300 endoscopies
$66 million towards the redevelopment of the Launceston General Hospital
$52 million to strengthen in-home palliative and community healthcare
$41 million for upgrades to the Mersey Community Hospital
Funding for 48 extra paramedics in Launceston and Hobart, around 30 new ambulances and new ambulance stations in Burnie and Glenorchy
$20 million towards the mental health precinct adjacent to the North West Regional Hospital
27 new mental health beds across the Peacock and St Johns Park sites, plus $10 million for the St Johns Park Eating Disorders Treatment Centre
Funding to enable people who may have otherwise been hospitalised due to mental health conditions to receive intensive, short-term support in their own home
$5 million to provide around 20,000 additional dental appointments
Other major announcements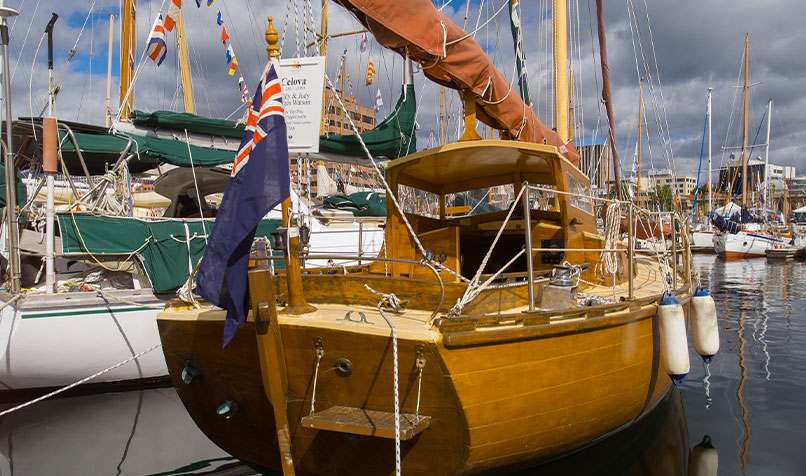 The bottom land tax threshold will be increased from $24,999 to $49,999 and the top threshold from $350,000 to $400,000. Land tax bills of over $500 to be paid in three instalments over the year.
$30.5 million for the cost of extending Tasmanian hotel quarantine
$18 million to secure several events: the Australian Wooden Boat Festival, Dark Mofo, Festivale, Mona FOMA, Targa Tasmania and the Junction Arts Festival
$18 million to support tourism marketing
$15 million for research facilities at the Tasmanian Agricultural Precinct, with a satellite hub in Hobart
$10 million over four years to deliver the Climate Change Action Plan 2021-26, which will be released later this year
$8 million for the Events Support and Attraction Fund to support existing events such Unconformity and the World Series Enduro, and attract new events
The government forecasts it will generate $6.4 million in abalone license fees in 2021-22, and $7.5 million in driver's licence fees. $500,000 will be spent on the Bee Industry Futures Report.