The major announcements in this year's Queensland budget centre around spending on transport infrastructure, health and education – all essential to support the state's expected robust population growth over at least the next four years.
For most small business, however, the budget has little in the way of announcements that will directly benefit them, although the Queensland Government did direct much funding to the sector throughout the COVID-19 crisis through concessional loans, grants and tax waivers.
According to Dr Jane Rennie, General Manager External Affairs at CPA Australia, "The budget focusses on triaging those areas of the economy that have the greatest potential to aid the state's recovery.
"The sickest parts, including small businesses and tourism operators, may feel neglected in this budget. However, they have received significant out-of-cycle support."
Dr Rennie adds that overall, "This is a forward-looking budget and demonstrates long-term thinking. The government has focused on building health, education and emergency services infrastructure to support significant anticipated population growth.
"The government will borrow heavily to fund major infrastructure projects in the budget. This should not be viewed with alarm by Queenslanders. Support for the economy is more important at this time of uncertainty than worrying about credit ratings."
On the major small business announcement in the budget, the Backing Queensland Investment Fund, Dr Rennie says, "The A$500 million Backing Queensland Investment Fund targets established businesses that are in a position to aggressively expand their operations, that is, businesses that have come through the pandemic relatively unscathed.
"Most small businesses are unlikely to be in a position to take advantage of this fund."
On Queensland's important tourism sector, Dr Rennie comments: "Queensland's prolonged and ongoing border closures protected the state from the worst of the pandemic but cost its economy dearly.
"While acknowledging that tourism businesses were especially hard hit by the pandemic, the budget provides only paltry sums to aid their survival and recovery."
Economic and fiscal outlook for Queensland
According to its budget papers, the Queensland Government's financial position is expected to worsen in the short term, with a projected budget deficit of A$8.6 billion in 2020-21. This however compares favourably to deficits of A$16 billion in NSW and A$23 billion in Victoria. The state's position should improve from there on, with the deficit for 2023-24 forecast at A$1.4 billion.
The Queensland economy is forecast to grow 0.25 per cent in 2020-21, before increasing by 3.5 per cent in 2021-22.
Queensland's unemployment rate is expected to peak at 7.9 per cent in September 2020, before falling to 7.5 per cent in 2020-21, and to 6.5 per cent by 2023-24.
Wages growth is expected to be low, with Queensland's Wage Price Index forecast to increase 1.25 per cent in 2020-21, and future increases projected to remain low through to 2023-24.
Queensland's population growth, a major driver of the state's economy and property sector, is expected to be relatively high in comparison to NSW and Victoria, with 1.0 per cent growth in 2020-21 and 2021-22 and 1.25 per cent growth in 2022-23.
Due to the increased spending and reduced revenue, Queensland's General Government Sector net debt is forecast to reach A$25.5 billion in 2020-21 and grow to A$50.8 billion by 2023-24.
Key budget announcements
Business and tax measures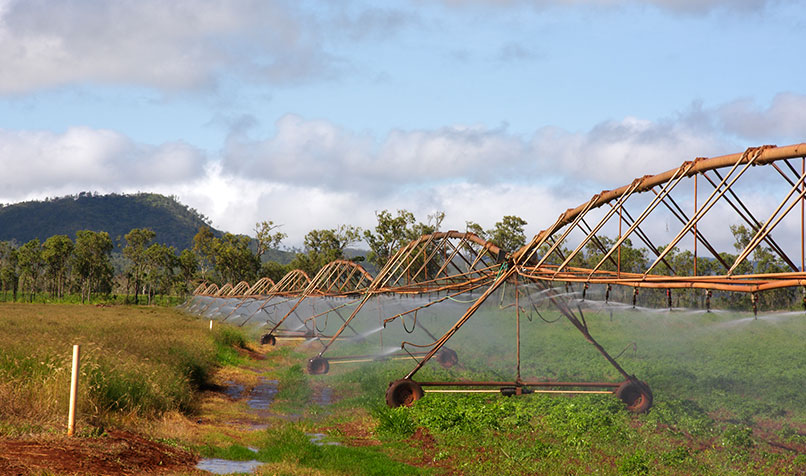 An initial A$100 million Business Investment Fund from the A$500 million Backing Queensland Business Investment Fund will target investments in businesses that are based in Queensland, have a proven product and defined market opportunity, are relatively mature and require capital to build scale or grow market share.
A$30 million in spending on small business, including grants on priority industry sectors and grants to assist regional exporters to develop new markets.
Funding to make the Queensland Small Business Commissioner permanent.
A procurement target of 25 per cent of all government spend to go to small and medium-sized businesses. This includes embedding a 'Buy Queensland' approach and non-price considerations into government procurement processes.
Irrigation water charges for farmers will be reduced.
A$5 million in grants to support regional tourism operators reliant on international tourism to redesign their business.
Establishing an Immersive Technology Hub to promote Queensland's capabilities, and assist local businesses and government organisations to better understand and engage with immersive technologies.
The government has allocated A$40.5 million over four years to support its 'Making it in Queensland' strategy
The government will spend A$14.8 billion in capital programs in 2020-21, with 58 per cent of that spending outside of the Greater Brisbane area. Of this spending, A$6.3 billion will be spent on infrastructure projects.
The major transport infrastructure spending will be on:

A$3.4 billion on a program of works on the M1 (jointly funded with the Federal Government), including the Varsity Lakes to Tugun upgrade and the Pimpama interchange upgrade
A$1.5 billion to continue work on the Cross River Rail project
A$1.5 billion on the Coomera Connector project between Nerang and Coomera (jointly funded with the Federal Government)
A$1.1 billion for the Rockhampton Ring Road
A$1 billion to construct the Cooroy to Curra Section D of the Bruce Highway
A$932 million for widening the Bruce Highway between Caloundra Road and Sunshine Motorway
A$710 million to extend the Gold Cost Light Rail south to Burleigh Heads (jointly funded with the Federal Government)
A$662.5 million for upgrades to the Bruce Highway between the Caboolture-Bribie Island Road and Steve Irwin Way
20 new Queensland trains will be built at a cost of A$600 million, plus A$300 million to refurbish and maintain Queensland's existing rail fleet. This money will be spent over ten years
A$551 million to continue works on the North Coast Rail Line between Beerburrum and Nambour (jointly funded with the Federal Government)
A$481 million for widening of the Bruce Highway as part of improvements to access to southern Cairns
A$400 million for work on the Ipswich Motorway upgrade from Rocklea to Darra
Centenary Bridge will receive A$244 million in joint funding from the Federal and Queensland Governments for upgrades
A$230 million for the Townsville Ring Road.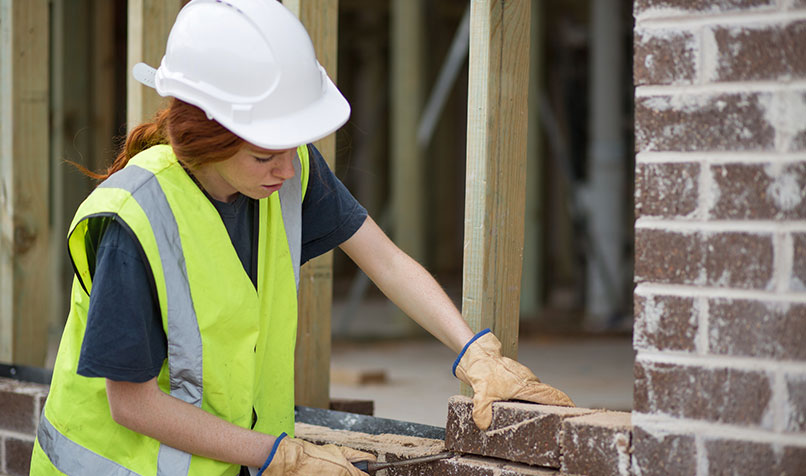 Total education and training funding for 2020-21 is A$17.5 billion, which includes A$1 billion for school upgrades over the next four years, A$477 million to include more air conditioning in state schools, A$346 million for four new schools opening in 2022, and A$100 million to upgrade TAFE campuses over three years
The budget will cover the cost of 6190 new teachers and 1139 new teacher aides through to 2024
There will be 464 additional wellbeing professionals in Queensland state schools and a trial of placing general practitioners in up to 20 schools
Free TAFE and free apprenticeships will be extended to Queenslanders under 25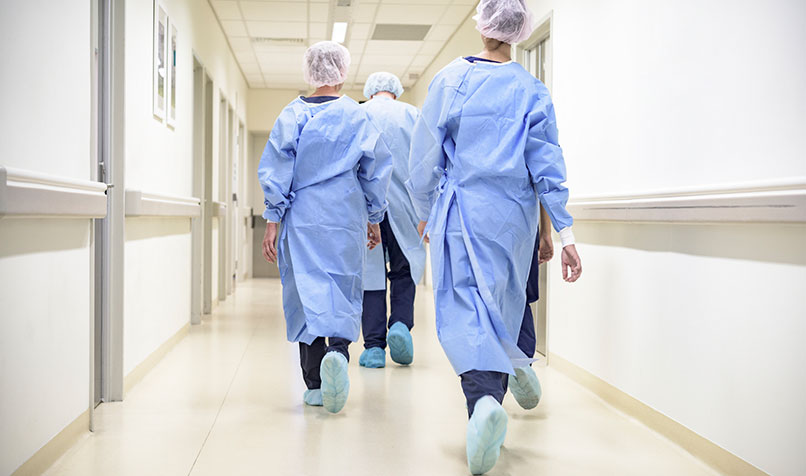 Total health funding for 2020-21 is A$21.8 billion. This includes A$1.6 billion for health-related infrastructure projects covering:

A$979 million to redevelop the Caboolture Hospital, expand the Logan Hospital and the staged redevelopment of the Ipswich Hospital
A$265 million to build seven satellite hospitals to deliver alternative models of care across South East Queensland
A$87 million for upgrading parking at Redland and Redcliffe hospitals
A$86 million for the redevelopment of Nambour Hospital
A$70 million for a mental health unit at Cairns Hospital
A$56 million on a series of infrastructure projects for the Queensland Ambulance Service
A$46 million to upgrade the Thursday Island health facility
A$45.5 million for the Princess Alexandra Hospital cladding project.

Money will also be spent on the continuation of infrastructure projects at Roma Hospital, Blackall Hospital, Torres Strait Primary Health Care Centre, the Cairns South Health Precinct and the Atherton Hospital.
The budget will support funding for an additional 5800 nurses, 1500 doctors and 1700 allied health professionals through to 2024.
The government has allocated A$360.5 million in 2020-21 to support Queensland Health and other agencies respond to COVID-19.
A$171 million will be spent on a Queensland Health palliative care strategy through to 2025-26.
Access to specialist outpatient services will be expanded through A$77 million in spending in 2020-21.
A$62 million to deliver the Shifting Minds Flagship range of suicide prevention initiatives.
Other major announcements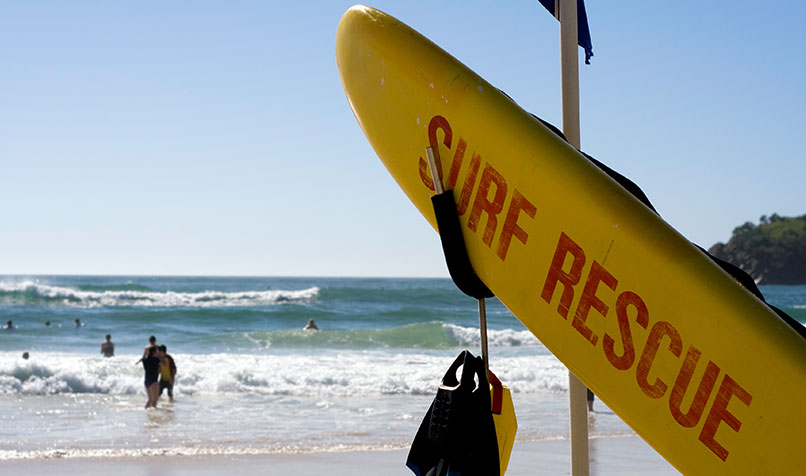 A$654 million will be spent on expanding the Southern Queensland Correctional Precinct near Grafton, including A$110 million on building works in 2020-21.
An additional 2025 police will be employed over the next five years, as well as 475 ambulance operatives.
A$526 million will be spent on capital purchases and construction of new social housing dwellings and upgrading of existing properties. The funding is expected to deliver 452 social housing dwellings and commence construction of another 832 dwellings.
Brisbane's South Bank will receive a 1500-seat performing arts venue.
A$241 million has been allocated in this Budget to improve outcomes for Aboriginal and Torres Strait Islander people.
A$150 million in dam improvements in 2020-21.
Surf Life Saving Queensland will receive A$36 million over four years.
Ballymore Precinct will undergo a A$15 million redevelopment.
The Sunshine Coast Stadium will receive a A$20 million upgrade.
The Cairns Marine Precinct will receive a A$30 million upgrade.
The proposed Bundaberg flood levy will receive A$52.5 million over the next three years.
The Queensland Government-owned CleanCo will build, own and operate a 102 megawatt wind farm in the Darling Downs.
A A$500 million Renewable Energy Fund will be established.
The government will spend A$40 million on the Great Barrier Reef, including supporting ecotourism to the reef.
For more information visit www.budget.qld.gov.au