By Abigail Murison
While cost-of-living pressures are dominating the national headlines, the Treasurer pointed out that Queensland has outperformed the rest of Australia during the post-pandemic recovery.
The state's economy is expected to grow by 3 per cent in 2021-22, with employment growing by 4.75 per cent over the same period.
With revenue projected to outstrip expenses by 0.4 per cent per annum, the state is on track for a modest deficit in 2022-23 and 2023-24, returning to surplus in 2024-25 as forecast.
Dr Jane Rennie, CPA Australia's General Manager Media and Content, welcomes the relief for households and investments in training but said, "While there's a lot in there for individuals, the budget is a little underwhelming for businesses."
Support for business
Around 95 per cent of Queensland businesses will continue to pay no payroll tax, and 12,000+ SMBs with payrolls up to $10.4 million will receive a payroll tax cut this year.
"This will provide benefits of up to A$26,000 per year," the Treasurer commented.
However, there was no sign of reform for payroll tax or stamp duty.
"Payroll tax relief is helpful for businesses, but the benefit is quickly eaten up by administration and compliance requirements," said Rennie.
"We need an overhaul of payroll tax to simplify this system and ensure the benefits of relief are not diminished by complex and inefficient compliance requirements."
The Queensland government focused on supply-side initiatives in the property market to assist with housing affordability, including $150 million in funding over the next three years for Priority Development Areas.
"Increasing the supply of new homes is a crucial part of the housing affordability equation. However, reforming inefficient taxes should also be high on the agenda.
"New South Wales has begun reforming stamp duty, initially focusing on first-home buyers. Queensland should consider similar reforms," Rennie added.
"The Federal Government should be leading discussions on GST changes with the state and territory governments to achieve national reform."
Tourism spend won't go far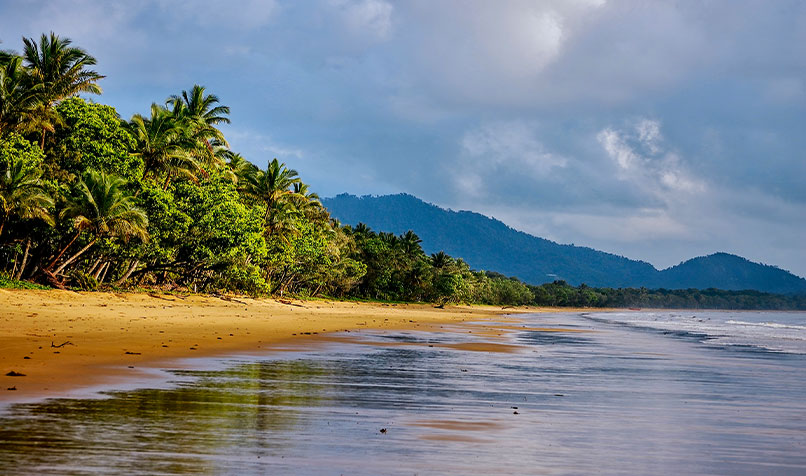 Hoped-for funding to help tourism operators recover was not a significant feature of the budget.
"Our members working with businesses in the north of the state tell us tourism has been really badly impacted," said Rennie.
"There's hardly anything in the budget for these businesses: just A$66.4 million spend across four years, which won't go far."
Health and education the biggest winners
This year's biggest budget line item is health care: with A$22 billion for health and ambulance services, and A$1.6 billion for mental health care, including additional capital funding for Better Care Together, which provides mental health, alcohol and other drug services.
This will be welcome news for Queenslanders working in frontline health services.
Part of the increased investment in mental health services will be paid for by the top one per cent of big business. The 6000 or so companies with a payroll of more than A$10 million will pay a staggered levy that will fund community care, crisis support and mental-health worker staffing.
"The Treasurer said that big business – including coal – has done well during the pandemic and the recovery period, so it's only fair that the wealth is shared, and some big business profits come back to the community,' said Rennie.
As part of its healthcare push, Queensland will also invest A$750 million in a new cancer centre, with the four-year construction plan to commence in 2024.
After health, education and training is the biggest winner, with A$19.6 billion allocated to services, including TAFE, and A$1.2 billion increased funding for schools and upgrades.
Royal Flying Doctor Service flying high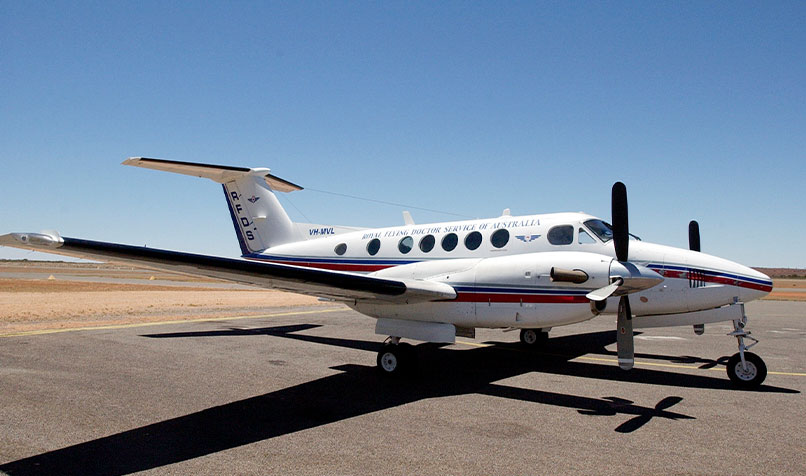 The 2022-23 Queensland budget includes a new 10-year funding deal for the Royal Flying Doctor Service (RFDS), to the tune of A$333.7 million. The 94-year-old non-profit provides a critical link to medical care for regional Queensland.
The Budget also allocates a further A$60.3 million to the Brisbane Airport Corporation, to help upgrade the medical infrastructure used by the RFDS.
Infrastructure funding on track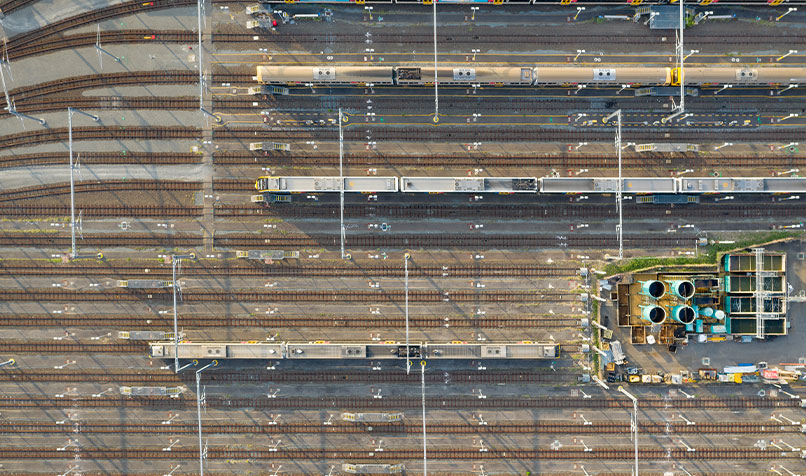 In addition to school infrastructure works and upgrades, the Queensland Government has assigned A$3.5 billion to fund rail projects that will be delivered over the next decade.
Planned works include a new underground line, track duplications, light rail development and state-wide station upgrades – plus manufacturing 65 new trains.
The state government also intends to implement new ETCS signalling and train control technology, one of the few nods to investment in digital transformation.
Apart from upgrading rail infrastructure significantly, the funding is intended to lure rail manufacturing supply-chain suppliers to relocate to Queensland, and bolster jobs in the transport industry.
Queensland has set a target of 50 per cent renewable energy by 2030. However, this year's budget allocation is modest: A$35 million assigned to finding a second potential pumped hydro energy storage site, and a further A$15 million investment in the National Battery Testing Centre.
"The government will also be developing two new wind farms, which will be government owned and operated," said Rennie.
Light touch on natural resource management
In a state that's experienced both floods and droughts in the last five months alone, disaster management, recovery and water security also got a slice of the 2022-23 budget, although perhaps not as much as expected.
Both the A$721 million extraordinary circumstances package and the A$741 million Resilient Homes Fund are jointly funded by the state and federal governments.
"The Premier noted that the most recent floods cost upwards of A$1 billion," said Rennie.
"However, the benefit of having such a strong economy is that the state is in a position to handle whatever is thrown at us. That's something we can be proud of."
With the construction of the Toowoomba to Warwick pipeline already underway, A$300 million will go towards completing the works – which will also provide an estimated 420 jobs.
Additionally, the budget includes A$262.5 million to protect and manage ecosystems, natural resources and habitats.
Bear necessities and the sound of music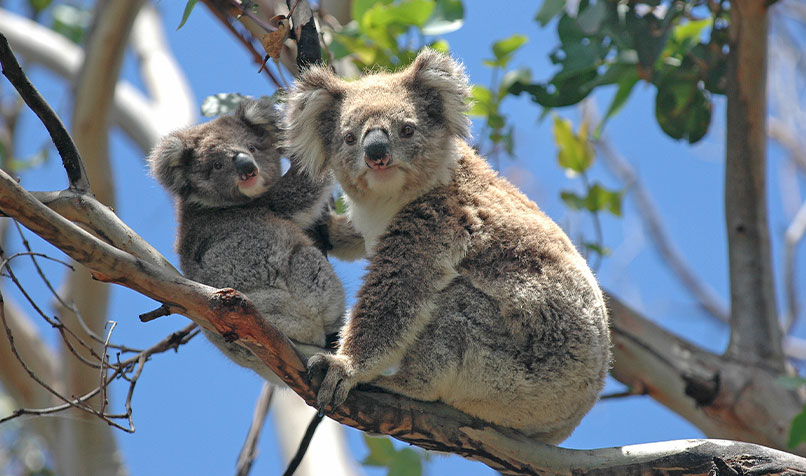 A$24.6 million will go towards the South East Queensland Koala Conservation Strategy 2020-25. Works include rehabilitating 10,000 hectares of koala habitat to help stabilise koala numbers in the area. The Australian Koala Foundation estimates there are only around 60,000 koalas left in the wild nationwide.
While there wasn't much in this year's budget to support tourism and the arts, one bright spark is a A$20 million allocation over three years for the Queensland Music Trails. This is a series of events across four state regions and 16 communities that will kick off in May 2023.
The initiative was trialled in 2021, and Tourism Minister Stirling Hinchliffe says the program will attract local and international tourists to regional destinations.