By Zaidi Ismail
For 2021 Malaysia has earmarked its largest ever budget spending allocation of RM322.5 billion (AUD107.12bn), with RM17bn (AUD$5.64bn) committed to combating the health consequences of COVID-19.

The budget, running on the theme 'Resilient as One, Together we Triumph', accounts for 22 per cent of the country's gross domestic product and was seen as necessary to support and stimulate an economy heavily impacted by the pandemic.
Tax stimulus measures
Jagdev Singh FCPA tax leader, PwC Malaysia, says the budget has been crafted to alleviate the economic burden of the people and promote investments in targeted sectors in order to stimulate economic recovery.
"Measures such as the one percentage point reduction in the personal tax rate chargeable on income between RM50,000 and RM70,000, the expansion of personal reliefs focusing on health and wellness matters and the extension of tax relief for contribution to the Private Retirement Scheme would greatly benefit the M40 (middle income) bracket by reducing their tax burden. [These measures] will all assist.
"Cash handouts remain the most relevant way of putting money into the pockets of the B40 (lower income) group and it is good to see that the government has further enhanced the Bantuan Prihatin Nasional."
Singh also adds that the government has announced a number of measures to support economic recovery in the form of new and extended tax incentives to promote investment, job retention and job creation.
Although businesses have urged further relief including the reduction in the corporate tax rate, and a review of the seven-year time limit for tax losses and loss carry back provisions, the government has resisted the urge to tweak the tax legislation.
A budget for all
Meanwhile, Maybank Group's Head of Tax and CFO of the Maybank Foundation Surin Segar FCPA said the budget was comprehensive, containing a slice for almost everyone in each segment of society, especially those impacted by the pandemic.
Related infographic: See all the highlights of the Malaysian Budget 2021
"It is also a budget which the man on the street requires, covering medical needs for self and parents, encouraging a healthy living as well as getting government linked corporates to be involved in supporting online schooling and environmental preservation," says Surin.
Indirect tax changes
Meanwhile, Alan Chung FCPA, senior executive director Grant Thornton Malaysia, notes there were few takeaways on the indirect tax segment.
"In addition to a new tax imposed on cigarettes on duty free islands, there were several indirect tax proposals in the appendices to the [budget] speech. One is on the extension of an existing stamp duty exemption to revive abandoned housing projects and the other is expanding tourism tax on accommodation booked through online platforms from July 2021."
EFP withdrawals
Tan Lay Keng FCPA, partner, Ernst & Young Tax Consultants Sdn Bhd says the approval to withdraw RM500 per month from Employees Provident Fund (EPF) Account 1 for 12 months (from January 2021), in addition to approval to withdraw from EPF Account 2 under i-Lestari introduced in March 2020 will be helpful in giving people cash to meet immediate needs.

She notes: "Employees' EPF contribution rate reduced from 11 per cent to 9 per cent (from January 2021 for 12 months) will also augur well for the people."

Tan also points out benefits in tax relief announcements for health and education. She says: "Tax relief available for medical expenses for serious diseases pertaining to self, spouse and child to include expenses incurred for specific vaccination (e.g. pneumococcal, influenza and COVID-19, when available) would also broaden the scope of tax relief," she adds.

"Tax relief for technical education fees to include expenses incurred for up-skilling and self-enhancement courses in fields of skills recognised by the Department of Skills Development, Ministry of Human Resources would be helpful to the nation," she says.
Budget highlights
Income tax
A reduction in the personal tax rate by one percentage point for the chargeable income band of RM50,001 to RM70,000.
Partial withdrawal from pension fund
Some 13 million contributing workers will be allowed to withdraw RM6000 from the State-owned pension fund over the next 12 months effective from January 2021. This move is unconventional, as contributors are usually only allowed to withdraw when they reach the retirement age of 55.
Cash handouts to continue next year
Ever since the COVID-19 outbreak in March, the government has been giving cash handouts to the population to help them tide over these tumultuous times. This initiative will continue next year to further help people during these difficult times.
Rubber gloves sector to dish out RM400 million
During COVID-19, Malaysia's rubber gloves sector has been a rising star supplying the world's medical sector. The industry is expected to continue its sterling performance next year as global supply of rubber gloves are outpaced by global demand.

Companies such as Top Glove, Supermax and Hartalega pledged RM400 million (AUD133.3 million) to help with the pandemic war.
Bolstering e-commerce
During the lockdown, the e-commerce sector in Malaysia has exploded. The government has allocated RM50 million (AUD16.6 million) to further boost the sector.
Palm oil
As the world's second largest oil palm producer, the government has allocated RM30 million (AUD9.96 million) for the sector to upgrade its automation and mechanisation sector.
Aviation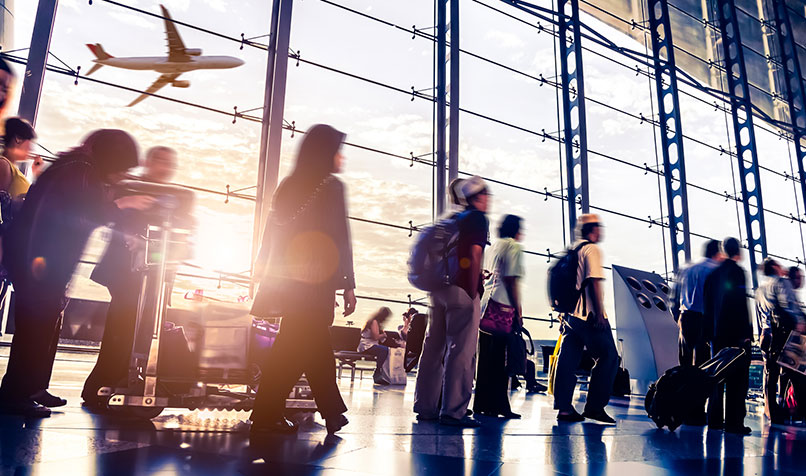 The government did not announce any bailouts for Malaysia's top two airlines, Malaysia Airlines and AirAsia, but it has allocated 150 million ringgit (AUD49.82 million) for 8000 workers in the sector for various upskilling and reskilling programs.
Entrepreneurs get an injection
RM1.5 billion (AUD500m) was earmarked for the smaller entrepreneurs to upgrade their businesses.

Infrastructure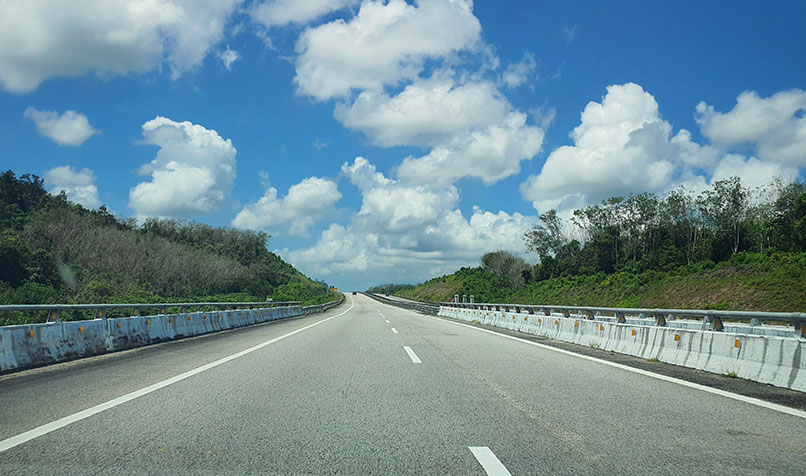 Malaysia is cognisant with the fact that infrastructure spending is important to stimulating the economy and improving productivity. A total of RM15 billion (AUD4.9bn) has been allocated for infrastructure projects covering the Pan-Borneo highway in Sabah and Sarawak.

Mass rapid transit and light rail transit will be built at new townships. A total of RM780 million (AUD259M) will be given to economic corridors in Peninsular Malaysia.

The government has committed to proceed with the on-again, off-again high speed rail between Kuala Lumpur and Singapore.
Help for frontline workers
To recognise the tireless efforts of healthcare workers as well as the security forces, allowances and one-off incentives were allocated to reward them as well as express gratitude for their sacrifices to the nation.
Their salaries were also increased and insurance coverage was expanded to better protect them against COVID-19.