At a glance
Global output is estimated to fall by about US$12 trillion (A$17 trillion) from pre-pandemic levels over the next two years, and a return to 100 per cent economic activity is believed to be a while away.
Economists believe inclusive and sustainable recovery hinges on how countries cooperate to tackle global challenges.
By Zilla Efrat
First, the good news. Many economists believe that the global economy will start recovering from about September.
The not-so-good news is the expectation that it will take some time for economies to get back to where they were before the pandemic.
"Understandably, most nations and governments want to get economic activities up and running again," says Taha Chaiechi, Australia director for the Centre for International Trade and Business in Asia and associate professor at James Cook University.
"Operating at 100 per cent by September would be almost impossible, given the large-scale global interruptions this pandemic has brought about."
Dr Jérôme Haegeli, Swiss Re's group chief economist, agrees.
Haegeli forecasts that global output will drop by about US$12 trillion (A$17 trillion) from pre-crisis output levels over the next one to two years.
"That's the economic size of China, and about 15 to 17 times the economic size of Switzerland," he says. "Growth will bounce back, but the lost output will not be recovered."
John Quiggin, professor in economics at the University of Queensland, says: "Economies that have more or less supressed the virus will, at some point, return to somewhere between 90 per cent and 100 per cent of economic activity, but there will be a substantial part that won't return.
A lot will depend on international travel – which obviously will not be happening on a large scale for quite a while – and the wash-up from the crisis itself. A substantial number of businesses will not reopen, especially those that were going to fail anyway. That could happen very suddenly, and we won't see new start-ups quickly emerging to take their places."
In Australia, an abrupt removal of the JobKeeper subsidy scheme could also come as a big shock to many businesses, says Quiggin.
Global dis-ease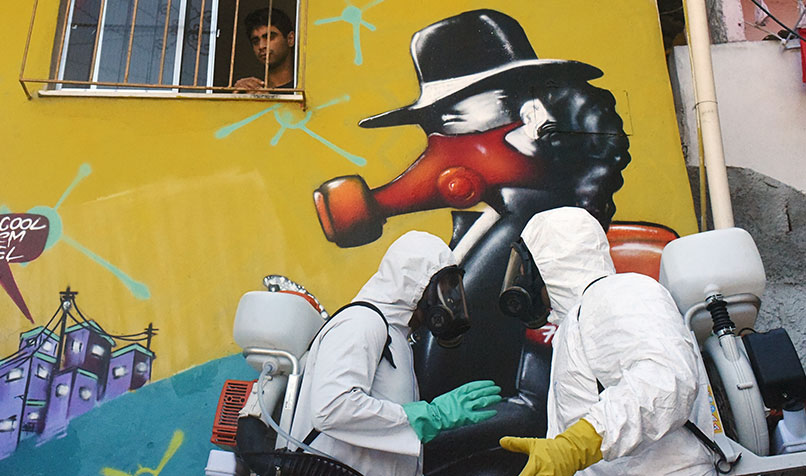 Prominent economist Saul Eslake notes that many countries experienced disappointing March quarters and even worse June quarters.
"China may be an exception. It had its horrible March quarter, but will probably have positive growth in the June quarter," he says.
"Most countries will have positive growth in the September quarter onwards, but some of those still persisting with restrictions, like India and the Philippines, may still experience weakness in the September quarter."
Eslake believes that it will take many countries at least 18 months to get back to where they were in the December quarter of 2019.
"It could take three or four years to get back to where they would have been if the pandemic had not occurred," he says.
"Australia will probably do a lot better than some other countries, which could take 10 years to recover. Italy and Greece, for example, still haven't recovered the losses of output they suffered during and after the global financial crisis [GFC].
"Some businesses will never come back, simply because they didn't have the financial resources to survive whatever shutdown was imposed on them. These are more likely to be in sectors like tourism and those reliant on large groups or movements of people, including mining or construction.
"Also, some people who were unemployed before COVID-19 will probably find it harder to find work when 90 per cent of the people who lost their jobs during the crisis go back to work," Eslake adds.
In its June 2020 Global Economic Prospects report, the World Bank's baseline forecast is for a 5.2 per cent contraction in global GDP in 2020. It says countries with weak health systems, and those that rely heavily on global trade, tourism or remittances from abroad will be particularly hard-hit.
Indeed, the World Trade Organization says global trade is expected to fall by between 13 per cent and 32 per cent in 2020 because of COVID-19.
Depending on its duration, the Organisation for Economic Co-operation and Development (OECD) believes the pandemic could cause a 60 per cent to 80 per cent drop in the international tourism economy this year.
Richard Holden, professor of economics at the Australian School of Business at the University of New South Wales, says much depends on how quickly Australia bounces back after the crisis.
"The Reserve Bank of Australia, for example, forecasts that, in 2021, GDP will rebound strongly, but that remains to be seen," he says.
"The key is to keep the public health crisis under control. If that can be achieved, then productivity-enhancing reforms to tax [both corporate and personal] and industrial relations can help boost the economy and its recovery further."
Haegeli forecasts that Australia's GDP will fall by 4 per cent in 2020 before rising by 3 per cent in 2021. That said, a lot depends on how Australia's trading partners recover.
First out of the gate
Haegeli expects China to lead the global recovery, and says its bounce back will be stronger than that of the US and Australia. "In China, we are seeing economic capacity at 90 per cent to 93 per cent.
That's come a long way from levels below 40 per cent," he says.
Haegeli predicts that China will enjoy economic growth of 3.2 per cent in 2020 and 7 per cent in 2021 – and that Asia will perform better than the US and Europe overall.
"You also see more stimulus and better economic resilience in most places in Asia. All of this is positive for Australia."
A lot is riding on the outcome of the US federal election in November, particularly when it comes to business and consumer confidence. Whatever the outcome, experts agree that the US economy will not return to 100 per cent capacity any time soon.
"The US appears to have abandoned attempts to suppress COVID-19, and there could be a long period in which the virus continues to spread, which, with or without lockdown, has to affect its economic activity," Quiggin says.
Uneven recoveries elsewhere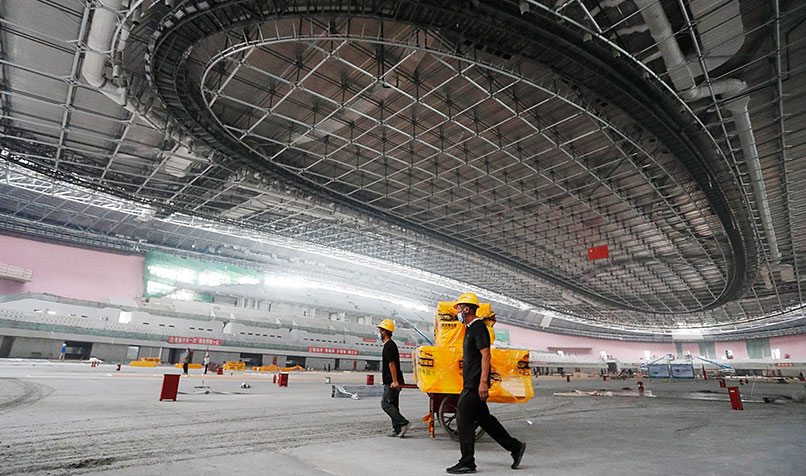 Quiggin says most countries in Europe have been reasonably successful at containing COVID-19. "Apart from initially failing to see it, they have done as well as they could, but it seems unlikely that they will return to normal for quite some time."
In its report, the World Bank notes that many countries in Europe are heavily reliant on tourism, a sector that was virtually shut down by governments, and is particularly prone to slow recoveries.
It believes euro area output will contract by 9.1 per cent in 2020, with all major member countries experiencing recessions before a gradual recovery begins late in the year.
The World Bank says Japan's contraction in economic activity has been compounded by the postponement of the Tokyo 2020 Summer Olympics. It says output could shrink by 6.1 per cent in 2020, but may recover by 2.5 per cent in 2021.
The prospects for many emerging markets are less optimistic.
"In large developing countries, like India, Brazil and South Africa, economies rely on the unorganised, informal sector," says Deepanshu Mohan, an associate professor of economics and director at the Centre for New Economics Studies at Jindal School of International Affairs in India.
"That sector, which could amount to way above 10 per cent of the economy, has been completely decimated by COVID-19 in many countries.
"During the GFC, India was not affected as much as Europe and other economies because our informal, unorganised sector acted like a cushion. It's a cash-based sector, and many people didn't have bank accounts and were not very affected by the financial system.
"I don't think the unorganised, informal sectors in most emerging economies will return to their pre-COVID-19 normalcy for a long time. We need to give them a period of at least two to three years for that to happen."
According to the OECD, emerging economies, such as Brazil, Russia and South Africa, also face the particular challenges of strained health systems, adding to the difficulties caused by a collapse in commodity prices.
Looking forward
In its latest economic outlook, the OECD says the path to economic recovery remains highly uncertain and vulnerable to a second wave of infections.
With little prospect of a vaccine becoming widely available this year, the OECD warns of a possible second global outbreak of COVID-19 before the end of 2020.
If this happens, it says world economic output could plummet by 7.6 per cent this year, before climbing back by 2.8 per cent in 2021. "At its peak, unemployment in the OECD economies would be more than double the rate prior to the outbreaks, with little recovery in jobs next year," it adds.
Even in its most optimistic estimates, the OECD says it will take a long time to bring output back to pre-pandemic levels. It also expects the crisis to leave long-lasting scars, such as a fall in living standards, high unemployment and weak investment.
"How governments act today will shape the post-COVID-19 world for years to come," says Angel Gurría, OECD secretary-general. "This is true not only domestically, where the right policies can foster a resilient, inclusive and sustainable recovery, but also in terms of how countries cooperate to tackle global challenges together."