At a glance
With widespread remote work set to continue, it is unlikely that cities will return to what we know to be normal.
Most large companies are expected to downsize their presence in central business districts, opting for a "hub-and-spoke" model of operations.
Central business districts will still be important for economies, but will need to adapt to change by reconfiguring unused space for different purposes.
By Johanna Leggatt
Our cities, with their busy central business districts (CBDs), have long been the beating hearts of developed economies. They are the hubs where people work, meet, shop and dine, where new companies are founded and ground-breaking ideas take shape, and where the distinctive livery of multinationals gild tightly packed skyscrapers.
Yet as COVID-19 has upended our daily lives, our cities are changing, too.
Michael McGauran, Singapore-based partner at PwC Strategy&, says the likelihood of global cities returning to normal after the pandemic – of business resuming as usual – is "virtually zero".
"This old model of the way we commute, for example, of herding into the CBD and then herding back out of the CBD, our working hours, our headquarters – we think all that's going to change," he says.
The shrinking CBD?
Most significantly, many companies will downsize their CBD presence. McGauran says company headquarters are likely to be reserved for the most crucial of face-to-face interactions, while allowing employees to work from home at other times.
"Senior leadership will still need to meet in person for large events or meetings," he says. "A bank merging with another bank will not be discussed over Zoom."
He also points out that central workplaces are important for career development, especially for younger employees, and for social connection.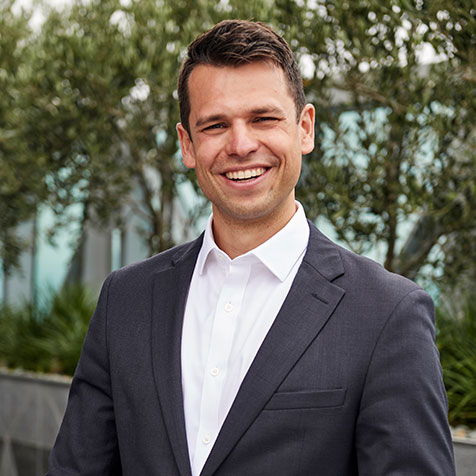 Simon Kuestenmacher, co-founder and director of research at The Demographics Group, agrees that business will always need the CBD, pointing out that a high proportion of knowledge workers "cluster" in the CBD for good reason.
"Accountancy firms want to be close to their clients, a consulting firm needs to be close to each other, and tech firms also like to cluster – and this won't go away," Kuestenmacher says.
However, while the appeal of a CBD address will never entirely lose its lustre, companies will need less floor space.
Westpac recently announced, for example, it is considering shedding up to seven floors at a Sydney CBD tower, while Telstra is hoping to also shed square footage in Sydney's prestigious George Street.
As rents in the CBD become cheaper owing to weaker demand, Kuestenmacher predicts those companies that couldn't previously afford a CBD address may move in, "although companies would also be weighing up the cost of moving" during a recession.
"So, that trend remains to be seen," he says.
Albert Wong FCPA, Hong Kong-based PwC partner, public sector consulting, believes the appeal of the Hong Kong CBD, also known as Central, will hold firm. However, there will be fewer people congregating in the business hub overall.
"But people still see Central as the place where business happens. That is the privilege of having an office in Central, and that will continue," he says.
The changing face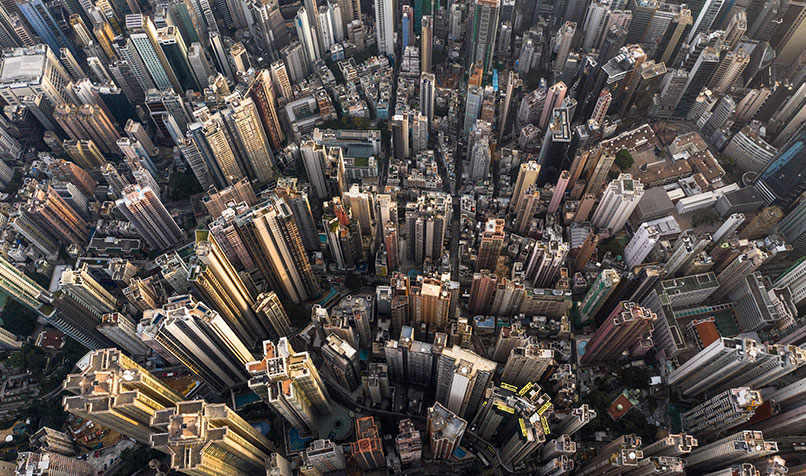 The softening in demand for office spaces by large companies will prompt the corporate real estate sector to adapt and innovate, according to McGauran.
"This sector is being transformed, and that begins with the old business model of long-term, locked-in leases. The sector will have to change more often, be more agile with the spaces, perhaps reconfiguring it for different purposes."
This will require "a much more fluid use of the current space", where different kinds of retail, event spaces or potentially hotels fill the gaps in empty offices. The breadth of these adaptations will be subject to government and zoning laws in each city, McGauran notes, so a consultative approach between the private sector and government is crucial.
Tony McGough, senior lecturer in property and valuation at Melbourne's RMIT University, argues that as some companies reduce their CBD holdings, a "bit of soul" may return to the city, with a more vibrant nightlife and greener spaces.
"If there is less demand for these office towers, there may be an opportunity for parks and green spaces to pop up, and there is a need for that greenery in Melbourne's CBD, where it's not as green as it could be," McGough says.
As commercial rents are reduced, rental opportunities may open up to artists and the creative class, a cohort not usually associated with the CBD.
There will be fewer cafes and sandwich shops servicing workers, he notes, but new businesses should emerge, and old spaces may be converted to align with new trends.
"There may also be more low-rise buildings as the city moves beyond pure finance," he says.
Workers will also commute into the city at varied start and finish times, and smaller global cities, such as Melbourne, may become more flexible as shops extend opening hours to compete with online retailers.
"As staff are working different hours, the CBD might actually be alive for longer," McGough says.
Kuestenmacher also argues that, as commercial rents are reduced, rental opportunities may open up to artists and the creative class, a cohort not usually associated with the CBD.
"It's a possibility," he says.
Work spaces: the hub-and-spoke model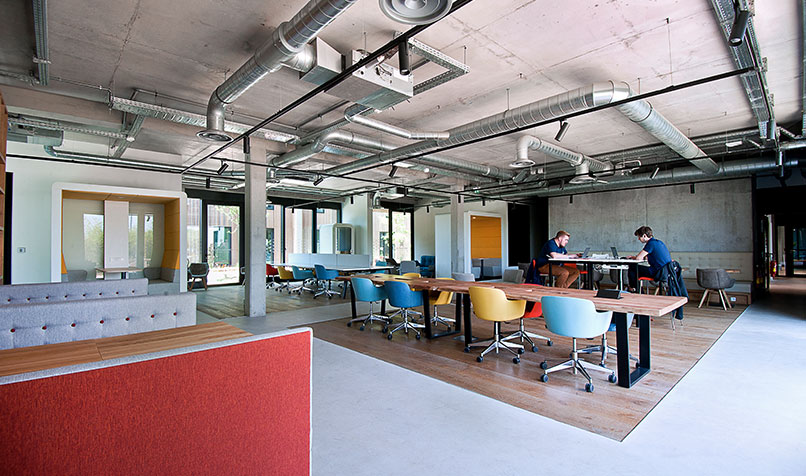 Our working lives have been indelibly changed, and Kuestenmacher predicts more Australian companies will look towards a "hub-and-spoke model", in which the central city office is connected to various smaller, de-centralised workspaces across the inner suburbs.
Companies would not necessarily lease these hubs, but instead hire spaces in a co-working collective to meet clients for presentations.
According to a CBRE Research Market Snapshot, co-working centres and serviced offices have expanded rapidly over recent years, driving 109,000sq m – or 31 per cent – of net absorption in Australian office markets over 2018-2019.
"If it is more likely that people will want to work near home, maybe not at home but near home, then companies can offer more flexible offices," Kuestenmacher says.
During the 2011 census, it was revealed that "only 4.1 per cent of Australians worked from home, and now, during COVID-19, it hovers about 40 per cent to 50 per cent".
"At the next census, it won't be that high, but I think we can easily reach nine or 10 per cent," Kuestenmacher says.
A similar workplace story is playing out in many parts of Asia, and Wong says many big firms have already adopted a hub-and-spoke model. PwC, for example, has three main offices in Central and a "spoke" office in Kowloon.
"This trend is not just because of a cost concern, of course, but more of a business continuity issue," he says.
In Singapore, McGauran refers to this trend as the "clubhouse model", in which companies maintain a central office for meetings in the CBD, with on-demand, co-working sites distributed throughout Singaporean neighbourhoods.
"We ran a poll in our office as to whether staff would want to continue to come in to the office and at what rate, and we found that most people would want to come in, on average, about two days per week," McGauran says.
"Now, it is really hard to see us going back to a nine-to-five for everyone."
Moving about
As greater work flexibility becomes more normalised, employees are likely to spread out work start times to avoid crammed public transport, Wong says.
Some workers, of course, could elect personalised transport for their commute in order to avoid a crowded transport system and to take extra hygiene precautions.
"That calls into question the idea of whether autonomous vehicles should be used," he says.
This will lead to more cars on the roads, Wong says, but that may not necessarily cause the rush hour headaches of the past.
"I suspect that if more people are using public transport in Central area then, yes, it will be busier, but it also depends on how people respond to flexible working hours and how many work in satellite offices," he says.
Kuestenmacher predicts a similar trend in Australian cities, where there is a preference for personal, private transport, but the subsequent rush hour is mitigated by flexible work hours.
"I think there is a strong psychological component here, and a significant number of people will still avoid public transport," he says.
As more Australians move and work in their local areas, "active local transport planning becomes much more important", including cycling and pedestrian infrastructure.
Kuestenmacher is a champion of the 20-minute neighbourhood concept, popular in cities such as Paris, in which most people's daily needs can be met within a 20-minute walk.
"This is a concept that we've been talking about here for many years, but we haven't taken any real steps in the right direction in Australia," he says.
Living local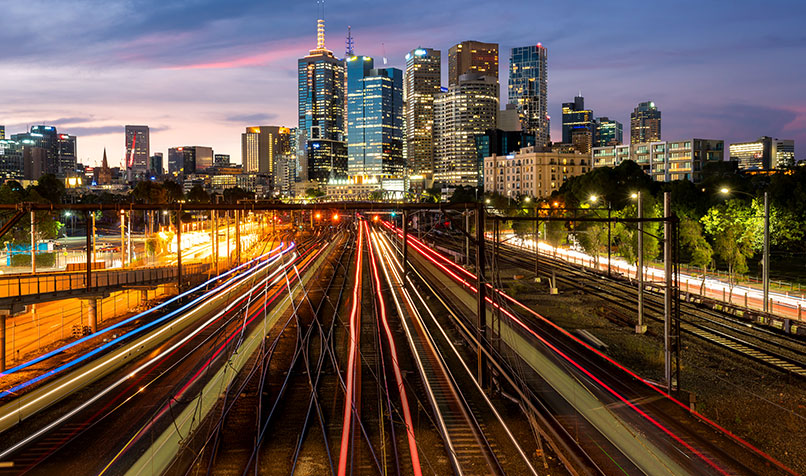 All of these factors – the diminished need for the CBD, adopting flexible work practices and an aversion to crowded spaces – may also lead to an unexpected consequence: the return to localised living, the preference for "village life".
In Australia, Kuestenmacher argues that millennials will begin to leave the smaller abodes of city and inner-city housing, with Generation Z students moving into apartment-style living.
"The millennial generation is finally reaching family formation stage, and they are going to want more bedrooms, perhaps a room to Zoom in," he says.
This, according to Kuestenmacher, may prompt millennials to relocate to middle-ring suburbs, where houses are larger, or to regional towns such as Geelong, Newcastle or Ballarat, serviced by good train networks.
Once, these towns would have been too far from work, but now, as more people work from home or from localised hubs, Kuestenmacher says the local community may rival the CBD in the role it plays in many Australians' lives.
"As I am out and about during the day, I will be closer to my home, so I will buy my coffee, my meals, my bread closer to home, rather than buying them in the CBD or buying them while I'm commuting back from the CBD," he says.
"So, it changes the patterns of how people consume, and in an ideal way you would say it localises – you have more buy-in with your local community."
McGough says this potential shift towards local is part of a new appreciation for the connections villages offer.
"Going to the supermarket has become really clinical, and we used to want to be able to run our groceries through the checkout without having to talk to people," he says.
"Now, after COVID-19, it's nice to stop and talk."
Therefore, he argues, if big retailers are to attract customers away from their local shops, they will need to offer an "experience", in addition to a strong e-commerce platform.
"It's the old customer service that will make the difference now," he says.
"A lot of CBD retail will go to 'click and collect', but something you cannot easily replicate is the experience aspect of shopping, and the big department stores need to adapt."
Likewise, McGauran thinks Singaporean workers will begin to think locally and to interact more in their own neighbourhoods.
"We should see an increase in the demand for local services, less consumption of global brands and hopefully more demand for our local small businesses," he says.
"Also, I think spending more time with friends and family at home will become more important. It is my greatest hope that that happens."