By Johanna Leggatt
Danielle Wood
CEO, The Grattan Institute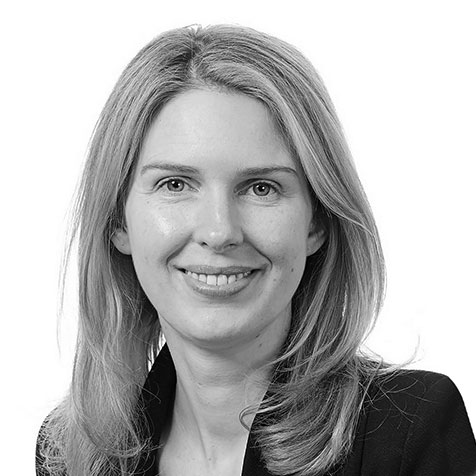 The health of the economy hinges on the health of the population. The international evidence in the past 18 months tells a consistent story – countries that did a better job of containing the virus have had better economic outcomes.
This illustrates the benefit of strong containment measures in the early stages of an outbreak, even if those containment measures have an acute short-term cost.
The lockdown has been the most prominent containment measure during COVID-19, but Australia's geography affords it earlier lines of defence.
The absence of land borders makes strict border controls feasible, but the efficacy of this strategy requires airtight quarantine arrangements and efficient contact tracing. Australia should continue to invest in both.
COVID-19 has also highlighted the need for greater sovereign capabilities in areas such as vaccine manufacture, and there should be consideration given to the manufacturing capability or stockpiling of vital health equipment and personal protective equipment.
As Australia's COVID-19 recovery progresses, the government should continue to invest in jobs and growth, with a medium-term fiscal strategy of stabilising and reducing debt as a share of the economy over time.
Finally, policymakers should learn from their real-time experiments in designing emergency economic supports. The Australian JobKeeper payment proved a very effective scheme, but the federal government should review the lessons from the wage supplement.
One criticism of the scheme is that it ended up supporting a lot of businesses that fared well, and any future schemes could incorporate payback mechanisms should business revenues be higher than expected.
Dan Nahum
Economist, The Australia Institute
To strengthen the social and economic bonds that insure us against crisis, governments worldwide are turning to expanded public services, income supports and investments in physical and social infrastructure to reinvigorate their economies.
Countries that successfully handled the health crisis of COVID-19 achieved the quickest, and best, economic recoveries. This result contrasts with voices that urged us to "let the virus rip", as if the economy could somehow be separated from the wellbeing of the people it depends on.
Some workers felt financially compelled to work even when they should have been isolating. We must extend paid sick leave and limit casual employment to those jobs that are genuinely casual.
Unfortunately, Australia has a long way to go here. Casual jobs accounted for more than 60 per cent of all waged jobs created during the second half of 2020.
The Australian Government's recent industrial relations legislation will accelerate that casualisation, allowing employers to classify any workers, even those with regular hours, as casuals.
The key lessons from this crisis are that looking after people means looking after the economy, and we can afford to look after people.
Governments also need to put our economy on a firmer, more diversified footing. Our hollowed out manufacturing sector needs policy attention and tangible co-investment, as a source of both economic resilience and good-quality, climate aligned jobs.
We need to accelerate investment in public services to keep us healthy, safe and employed when the next crisis hits.
Annette Beacher
Economist and anchor, AusBiz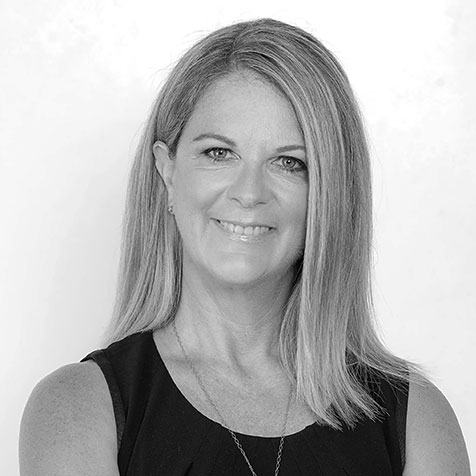 No one wants to think about the next pandemic before we have fully recovered from COVID-19. However, there are lessons that could help us navigate and emerge from the next health crisis in even better shape.
First and foremost, workplaces need to continue with flexible work arrangements, so that lockdowns provide minimal disruption to business. COVID-19 has fast-tracked a shift to digital platforms and home-based deliverables that weren't thought possible only two to three years ago.
Another step is to re-establish a full-time health professional in each aged care facility. Underpaid part-time healthcare workers were "super spreaders" early on in the pandemic, with tragic results.
Design, build and furnish remote quarantine facilities – now! These facilities may be needed over the next one to two years, as a minimum, as we build up global herd immunity.
Thereafter, these villages could be repurposed as refugee accommodation, for individuals and families to live more humanely as they await processing by the authorities.
In the meantime, encourage more broad-based local manufacturing – not only to build up a domestic source of vaccines, but also to safeguard a plethora of consumer goods in high demand during lockdowns.
Let's not forget some personal responsibility, such as building up skills and savings so that job disruption doesn't bankrupt families. It may not be prudent to assume the same outsized level of support from the government and the Reserve Bank of Australia next time.
While programs such as JobKeeper were lifesavers for economic activity, the bill is yet to be produced.
The experts
Danielle Wood
Danielle Wood is CEO of the Grattan Institute. She has published extensively on economic reform priorities, budget policy, tax reform, generational inequality and reforming political institutions. She is the national president of the Economic Society of Australia and cofounder and former chair of the Women in Economics Network.
Dan Nahum
Dan Nahum is an economist with the Australia Institute's Centre for Future Work. His research interests include industrial transformation, labour markets in low-carbon economies, government finances, and inequity and inequality. He holds a master's degree in political economy from the University of Sydney and an honours degree in psychology from Macquarie University.
Annette Beacher
Annette Beacher is an economist with business news provider AusBiz. She began her career in government with policy adviser roles for the Commonwealth Treasury and Department of Prime Minister and Cabinet. She spent 25 years in senior economist roles, including at Alliance Bernstein and Citi, as well as a decade in Singapore as the head of Asia Pacific research for TD Securities.