Beyond the treasurer's speech and the attention-grabbing announcements, a trawl through the government's budget papers reveals some other items that didn't get any headlines.
Here are 15 you may have missed in the first wave of coverage.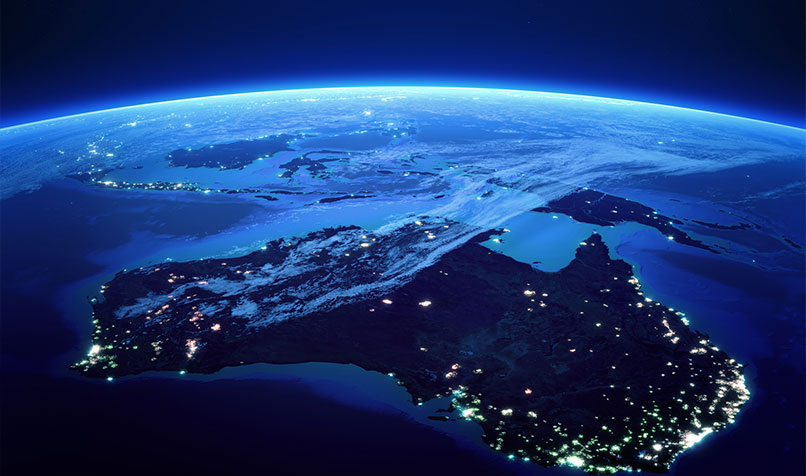 There was a big focus on the A$9.9 billion commitment to cyber security, but the budget shows that the government is also giving priority to Australia's space industry.
This includes a A$38.5 million per year ongoing commitment to establishing a National Space Mission for Earth Observation to enter agreements with international partners to secure access to key earth observation data streams and build Australia's sovereign capability.
There is also A$65.7 million over five years from 2021-2022 to set the conditions for rocket launches from Australia and fast-track the launch of space assets and research projects by Australian businesses and researchers.
Planting trees for the Queen's Jubilee
To mark the Platinum Jubilee year of Queen Elizabeth II, the government will provide A$20.3 million over three years from 2021-2022 for the Planting Trees for The Queen's Jubilee Program to provide grants across Australia for community led tree planting projects.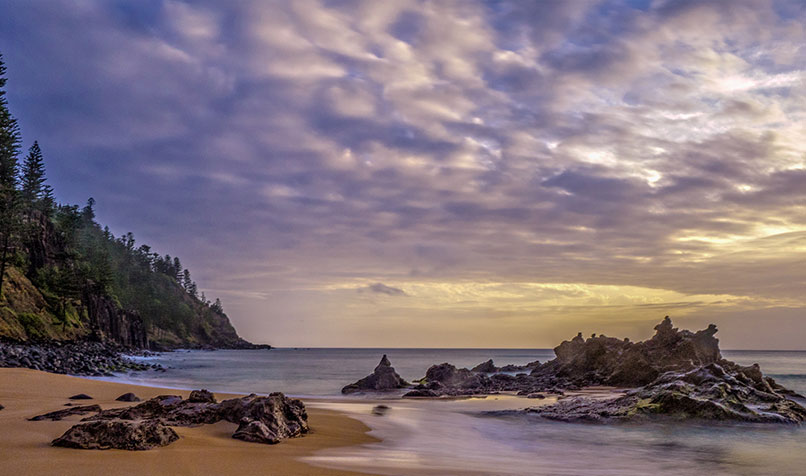 Seven years ago, Norfolk Islanders voted resoundingly to remain part of Australia, and it seems the Australian Government is taking their loyalty seriously.
The budget includes A$63.4 million over four years from 2022-2023 (and A$8.9 million per year ongoing) to support the delivery of state-type services on Norfolk Island, including education and health services, by the Queensland Government, as the Commonwealth's new state delivery partner.
There is also A$47.7 million over four years from 2022-2023 (and $A0.3 million per year) to Norfolk Island to support council and law services, upgrade the sewer system around the Kingston and Arthur's Vale Historic Area world heritage site, improve freight shipping infrastructure and facilities, upgrade the electricity grid, promote tourism and extend the Argentine Ant Eradication Program.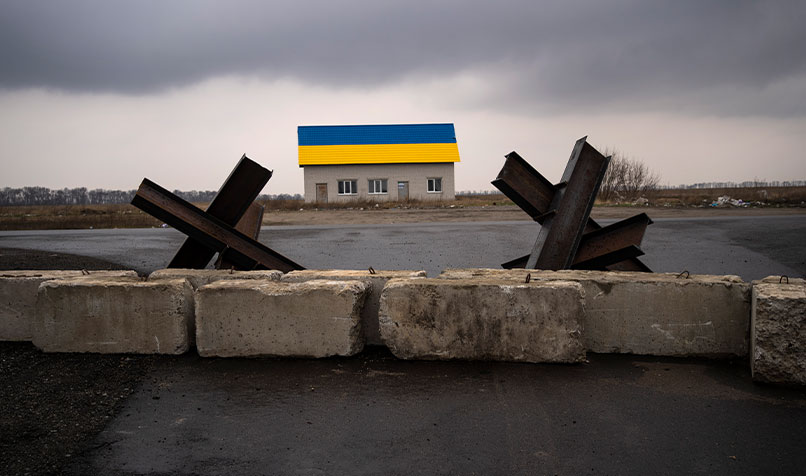 The government is backing its diplomatic support for Ukraine with some targeted initiatives, and the budget provides A$156.5 million in 2021-2022 to deliver what it says is "initial assistance" following the invasion by Russia.
The funding includes A$91 million in lethal and non-lethal military assistance to support the defence of Ukraine, including missiles, weapons and medical supplies.
There is also an allocation of A$65 million in humanitarian assistance to deliver urgent services and supplies, and A$0.5 million to establish the Ukrainian Community and Settlement Support Program to provide additional support to those arriving in Australia after fleeing Ukraine.
The government will also facilitate the purchase of at least 70,000 tonnes of thermal coal to support the ongoing supply of energy to Ukraine.
Trade mission to Lithuania
The budget includes A$267 million in four-year funding to "to modernise and improve Australia's trade system and support Australian exporters."
As part of these initiatives, Austrade will establish a presence in Vilnius, Lithuania, which neighbours Belarus and Poland.
Audit quality
The budget includes an allocation of A$1.1 million over three years from 2022-2023 for the Auditing and Assurance Standards Board to continue to improve audit quality in Australia.
Dangers of dust
As part of occupational health and safety funding, the budget includes funding of A$11.0 million over four years from 2022-2023 to address the recommendations of the final report of the National Dust Disease Taskforce and develop a national approach for the prevention, early identification, control and management of occupational dust diseases in Australia.
Parliament House security
Recent security breaches at Parliament House were big news, and the government has responded with a A$29.7 million allocation over four years to purchase and maintain security assets at the Australian Parliament House, including enhancements to the CCTV network, upgraded screening equipment and an expanded Parliamentary Security Operations Room.
In related funding, there is also A$2.6 million for the Department of the Prime Minister and Cabinet to design and establish an Office of Parliamentarian Staffing and Culture (OPSC) and undertake preparatory work to establish an Independent Parliamentary Standards Commission.
There is also A$0.8 million for the Department of Parliamentary Services to establish a shopfront for the OPSC at Parliament House and undertake a feasibility study into establishing a Parliamentary Health and Wellbeing Service at Parliament House.
Koala protection
One of Australia's most popular animals, the koala also receives assistance in this budget. The budget includes a A$53 million allocation over five years and A$2.5 million in ongoing funding to support the recovery and conservation of the koala and koala habitats.
These programs include the National Koala Monitoring Program, supporting additional koala care training places under the national vet and vet nurses training program and on-the-ground actions that prioritise, restore and protect critical koala habitats, mitigate threats to koala populations, and improve koala health and care facilities.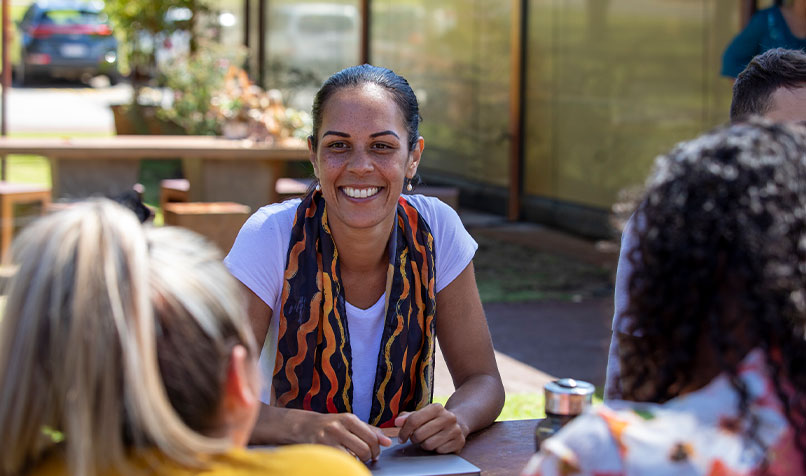 Recognising the challenges for indigenous entrepreneurs, the government will provide A$21.9 million over four years from 2022-2023 to support the Australian Indigenous Mentoring Experience to help young Indigenous leaders undertake leadership roles, and for the Office of the Registrar of Indigenous Corporations to develop governance training materials for Indigenous organisations, and to provide scholarships for Indigenous Australians to undertake company director courses.
This measure aims to increase the number of existing and emerging Indigenous leaders in business, community and the public sector.
Rugby World Cup
There must be a lot of rugby fans in Canberra. The government will provide funding over eight years from 2022-2023 to support Rugby Australia to deliver the men's Rugby World Cup in 2027 and the women's event in 2029. This funding also includes Rugby World Cup legacy programs in Australia and the Pacific region, with funding subject to confirmation of successful bids for Australia to host these events.
The financial implications for this measure are not for publication as the bidding process is ongoing.
De-radicalisation programs
The government will provide A$148.4 million over five years to strengthen national efforts to protect Australians against terrorist offenders and counter violent extremism.
Of this, A$24.5 million will be spent on attempting to reduce the risk of young Australians becoming radicalised by expanding the existing Living Safe Together Intervention program.
There is also A$13.8 million to support jurisdictions to de-radicalise high-risk violent extremists in custody through the establishment of the High-Risk Extremist De-radicalisation Program.
Critical minerals
Australia has major deposits of rare earths, which are increasingly important in defence applications, as well as technologies such as batteries for electric vehicles.
Recognising the strategic nature of this, the budget includes A$250.5 million over five years to help early-stage Australian critical minerals projects reach market readiness.
Funding includes the Critical Minerals Accelerator Initiative, which will provide grants to assist Australian critical minerals producers advance projects through the planning, design, pilot and demonstration phases.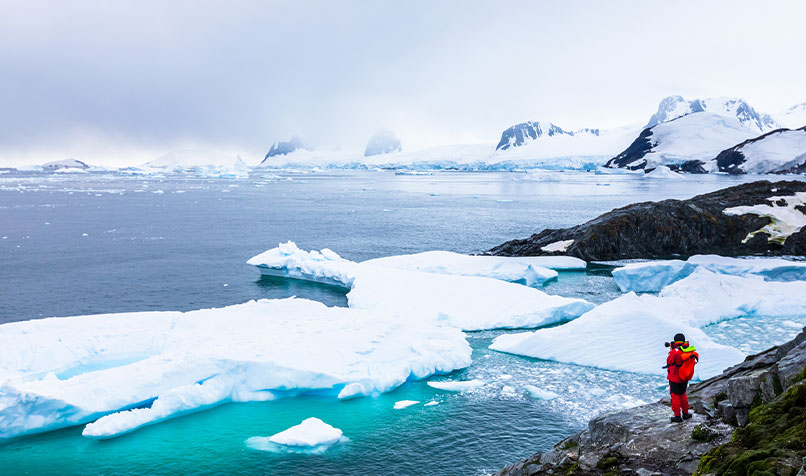 The government has renewed its interest in Antarctica in recent years, and the budget includes A$839.9 million to "strengthen our capabilities and presence in Antarctica".
This includes A$136.6 million over five years to support Australia's "inland traverse capabilities, critical charting activities, mobile stations, environmental protection and other core activities."
Recycling brand campaign
The budget includes a A$83 million allocation to support the development of a more circular waste economy, and part of that is a new campaign to promote products made in Australia from recycled materials.
There is a A$18.2 million allocation to develop and promote a "ReMade in Australia" brand and certification scheme that supports Australians to buy high-quality, locally recycled products.