Jacqueline Anderson
HR director for APAC, Nintex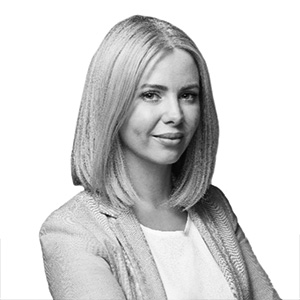 I recommend creating routines. In the face of uncertainty, employees can struggle with deviating from their previous routines. Set up a 15 to 30-minute morning meeting for the team to share a virtual coffee and discuss the day ahead.
Simple rituals, such as each team member stating what they are working on that day, will help keep everyone up to date, and have the added benefit of driving group accountability.
Ask everyone to inform the team of when they are available, and set online statuses to reflect this – doing so has always been good practice for any remote team, but is especially important now.
The biggest shift we have seen recently is the change in communication channels. What was happening in person now needs to occur virtually, so encourage over-communication to create new habits. Context can be lost during a written chat, so if a conversation is heading down the wrong track, "escalate to face", meaning change to a video call and create some visual context.
Ensure one-on-one meetings include questions on wellbeing and life outside of work; this will encourage a feeling of trust and safety within the manager-employee relationship.
Create shared rules as a team. Culture is affected when organisations experience disruption, so it's useful for the team to decide together how they will operate going forward.
How often do you meet? Will you use video? How will you plan and share work? How will you check in on each other's wellbeing? Together you all are responsible for your new working environment.
John Francois
HR director Asia-Pacific and Japan (APJ), CrowdStrike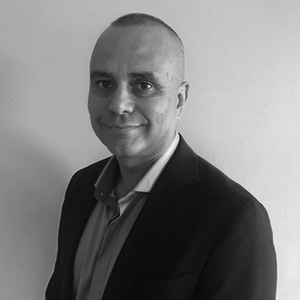 In every organisation, there will be teams or individuals, such as those who are new to the workforce, who feel hesitant about siloed working and rely on more experienced colleagues to act as role models in these complex and ambiguous times.
Virtual training programs are a great way to arm frontline managers with the tools to support their teams, boost confidence and morale, and teach them to recognise behaviours that indicate how employees are responding to new ways of working.
This involves learning how to identify signs of denial or panic, as well as positive behaviours.
A strong focus on staying connected should drive a remote working strategy that goes beyond kick-off meetings and business updates.
Organisations should consider team activities to support a community initiative and implement ways to build genuine connections among colleagues to fuel engagement and productivity.
We recently launched an "R U OK Mate?" initiative, which pairs each employee with a partner in the APJ region who they can check in with regularly to discuss how they are coping with working from home.
We have also implemented a "Recharge Day", where employees are encouraged to take time for themselves to rest and recover.
Approximately 70 per cent of the CrowdStrike workforce was set up to be able to work remotely prior to the pandemic.
If you equip employees with the right technology and skills, their engagement and focus on the company's mission will not be compromised, and it might even make for a happier workforce.
Ashley Fell
Social researcher and director of communications, McCrindle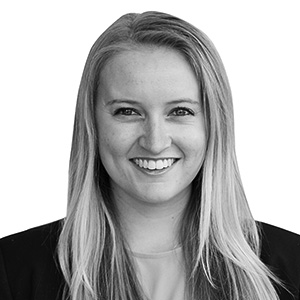 In 2020, many organisations undertook a vast digital transformation and adopted wide-scale working-from-home practices. This was achieved not through management strategy or a new technology solution, but almost overnight by the realities of COVID-19 – and it is here to stay.
Understandably, many businesses are currently in survival mode. The fight-or-flight mentality can easily kick in and, while caution is necessary, it's important not to lose sight of communicating your purpose and investing in your culture.
This helps to keep people motivated and inspired, even while working from a distance. When work is enjoyable, positive and creates a sense of belonging for individuals, people do their best work.
Training is key to staff attraction and retention, and will continue to be important even in this new normal of people working remotely, so it's important to continue to invest in training and staff development.
Keep the communication open, and be intentional about it. While there are many benefits to working from home, such as time saved without the commute, cost savings (on travel and lunches out), and better work–life integration, there are also challenges, such as the blurring of boundaries, social isolation and fewer opportunities for collaboration.
Leaders who regularly communicate, are intentional about checking in and look for opportunities to collaborate in new ways will help their people and organisation to thrive.
Meet the experts
Jacqueline Anderson
Jacqueline Anderson has more than 10 years of experience in the HR sector. In her six years at Nintex, she has worked on company acquisitions, led people and facilities operations integration, and created and delivered a comprehensive HR strategy to help achieve business objectives and influence lasting change. She previously worked in HR at realestate.com.au and at Unique Care, and was a project manager with the London 2012 Olympic Games.

John Francois
John Francois worked at a senior level in HR for 15 years with McAfee and TNT before moving to cloud-delivered endpoint protection platform CrowdStrike. Francois has a passion for leading change through coaching and strategic development initiatives to improve employee engagement and drive business results.

Ashley Fell
Ashley Fell, along with Mark McCrindle, is the author of Work Wellbeing: Leading Thriving Teams in Rapidly Changing Times. Fell is a social researcher and communications specialist with expertise on how to communicate across generational barriers. She is a speaker and has appeared at many conferences, including TEDx.