At a glance
Remaining professionally active in retirement comes with numerous benefits in terms of physical and emotional wellbeing.
New ways of working are driving professionals approaching retirement age to reassess what retirement means to them.
A successful retirement encompasses opportunities for networking, continuous learning and giving back.
When he arrived at retirement, Felim Deighan CPA says he was "tremendously excited". That feeling had nothing to do with the fact that he no longer had to work. In fact, the reason behind his elation was the exact opposite.
"It wasn't about not working, it was about having the freedom to choose what I wanted to do in terms of work, and the opportunity to give back," says Deighan, who had spent most of his career in telecommunications, member services and banking.
"It was a realisation that I had within my power the freedom to do what I wanted to do. That represented tremendous power. And, to this day, six years later, I still feel the same."
Late in his career, Deighan had been drawn to the rewards of mentoring his staff and colleagues, and to participation in business-sponsored volunteering programs. This inspired him to focus his retirement on seeking out opportunities in the service of others.
Deighan continued mentoring, but also became involved with the Victorian committee of the global anti-corruption non-profit Transparency International. He also became involved with CPA Australia's Third Age Network (TAN), leading a team that developed the proposal for CPA Australia's successful mentoring program.
Always keen to share and learn with others, Deighan is also an avid book collector and active member of a Melbourne-based Irish history research group, to which he frequently presents.
"Success in retirement is about creating and having markers in your life on a week-to-week basis," Deighan says. "It's about having networking opportunities, social opportunities and opportunities to continue to learn and contribute while enjoying the company of others."
Future of work: Upskilling for retirement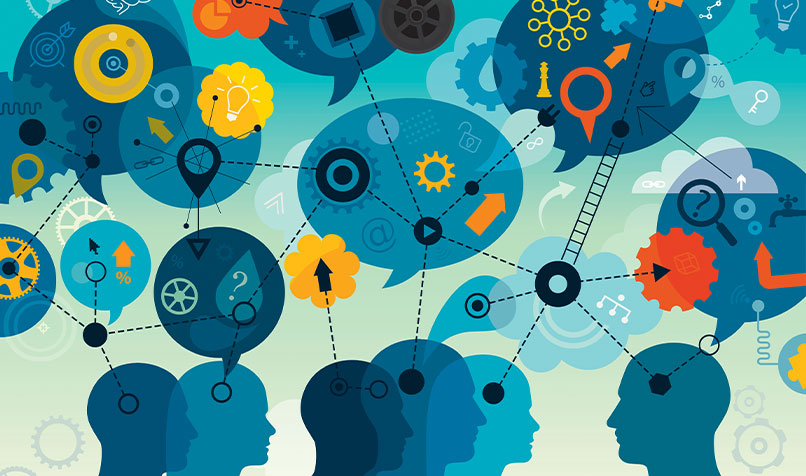 There are numerous benefits to remaining professionally active during retirement, says Hunter Leonard, founder and CEO of Silver & Wise, an organisation dedicated to assisting mature-age individuals thrive in the future of work.
He says medical research clearly indicates that remaining connected to networks and continuing to enjoy a sense of purpose in retirement contributes to physical and emotional wellbeing.
Outside the personal benefits, there is also the fact that we are all citizens of a broader community and economy, one that very much requires professional talent right now.
"Anyone who's able to continue to contribute really should," Leonard says. "The more people that can do that, the better."
"A psychologist and gerontologist in the US, Dr Ken Dychtwald did a calculation that revealed if all Americans retiring over the next 20 years volunteered for just 3.3 hours per week, in the two-decade period it would deliver 238 billion hours of volunteer time and a staggering US$6.8 trillion of working hours."
"I did that same calculation for Australia, and it ends up as 18.5 billion hours, adding up to A$736 billion in contribution. That's just volunteering three hours per week, from the age of 65 to 85, with all the other benefits it brings.
"For a professional person with years of experience in accounting, their ability to impact others is huge. It's good for you, and it's good for your community."
Preparing for an engaging retirement
How does a person approaching retirement prepare for success?
Louise Kloot FCPA, retired professor of accounting and chair of CPA Autralia's Victorian branch of the TAN, suggests it is best to begin with the basics, and then build from there.
"The first thing is to get your finances in order," Kloot says. "If you're confident in your finances, you'll have a lot more options. If you've still got five or 10 years to go, start cutting back on your spending now – it can be challenging to switch from a free-spending lifestyle to one where you have to watch your budget, so do it gradually instead.
"The second thing would be to analyse what it is that you really like doing. Do you like going to the gym or otherwise remaining physically active? Whether you do or you don't, you really should make a plan to be physically active, as there's very good evidence that it helps your brain.
"Look around for other things that you like doing. Do you like reading? Would you like to join book groups? Do you want to join another type of club? For men, do you want to join a Men's Shed group? There are plenty of options outside the professional ones."
Finally, Kloot asks, to continue to flex your professional muscles, would you consider a part-time job? Or might you be interested in a role as a volunteer, and the satisfaction of knowing you are making a difference, but on your own terms?
"A woman from my gym was still working at 75," she says. "She had her own accounting practice and was still giving tax advice, just slowly cutting back as the years went on, working at her own pace. For her, it was the perfect solution."
Leonard recommends to begin by focusing on your local area when considering your professional options.
"If somebody was a CPA and lived in Canberra, the local businesses in that area are likely to be the ones that are going to want to use their services," he says. "It's all about the human connection. People want somebody local, somebody they can have a coffee with.
"Put together a list of who could want your skills and your specialist knowledge. That might be large, medium or small businesses, or it might be community organisations or non-profits. Who would you most like to work with?"
Finally, he says, if you've got a few years until retirement, focus on building networks that will assist your retirement goals, just as your networks have assisted your professional goals during your career.
"Perhaps pick up some engagements before you sell your practice or before you move out of your corporate job," he says. "You're creating a 'side hustle' that becomes your main focus in retirement. Very importantly, along the way, you're beginning to realise your value in the market."
A model of retirement skill success
In the years leading up to his retirement, Deighan had gone through an upskilling process, consciously and otherwise, that helped his confidence in the retirement realm.
"A general comment on society and business in Australia is that we have this problem with how we treat older workers. We don't regard them as very useful," he says.
"I think that's a disadvantage to society and business. And, just as we don't properly utilise the experience and wisdom of older people in business, sometimes we also don't make better use of the energy of our youth."
There is a synergistic benefit of bringing together those two groups, Deighan says. As he was nearing the end of his career, he had an opportunity to act as a mentor, initially to younger people on his team and then to others within the organisation.
"That was a tremendous thing for me," he says. "I realised the philosophy that drives me means I want to adopt the passing on of wisdom and experience to younger workers. I find it very rewarding."
The bank at which he was working offered several days off each year to do volunteer work for charities and other non-profits. These experiences helped Deighan realise his own value outside his immediate job.
"It occurred to me when I was coming up to retirement that, when people retire, they start to make a 'bucket list' of experiences that will fill gaps and help keep them occupied," Deighan says. "But my driver was all about giving back. So, the question was, how could I, using the skills that I had, give back?
"My advice to people who are approaching retirement is to look within, look at who they are and what interests them. Perhaps you'll be paid for doing that thing and perhaps you won't, so start off by considering that you won't be paid. Removing the financial reward helps enormously in discovering what are the things you'll do that will be truly rewarding.en, all that's left is upskilling, networking and creating a plan to ensure you achieve that goal."
Position vacant: interim executive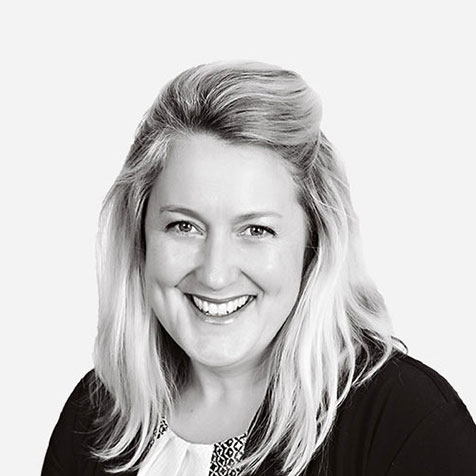 As society redefines what it means to be retired, organisations are increasingly on the lookout for interim executives and other professionals to fill crucial, temporary roles. Jacinta Whelan, partner at Watermark Search International and co-author of the rise of the interim executive, talks us through the opportunities this brings.
Why is the role of interim executive becoming more important?
What we're seeing is an overlay of demographics with how organisations are working. Organisations are thinking differently about how people work. And, of course, we've got the very large baby boomer population making changes to what retirement means.
How is the meaning of retirement changing?
There is a tsunami of people who are saying they still want to work, but on their own terms. It no longer must be all or nothing, as it once was. We are seeing people shift from traditional full-time roles to more of a portfolio approach.
Why are "portfolio" workers in such demand?
About 30 to 40 per cent of the entire talent market is made up of people who do not choose to have a permanent role. If a business is not considering those people, it is missing a lot of talent in a market where talent is harder to find. Businesses are realising you no longer must "buy" people to succeed – you can simply "borrow" them instead.
Is the interim executive role only for C-suite execs?
Interim roles are increasingly popular across all levels and not only in the C-suite. Executive interim roles require someone to overhit the mark. When companies engage an interim, they are looking for proven skills and a track record of delivering. Interim roles are across all functional areas, and what is important is that you package your skills so you still have currency. You need to be technically proficient and have a track record of delivery and of problem solving.