At a glance
When colleagues get to know each other on a deeper, personal level outside of the workplace, the result is often a rise in productivity and morale.
However, most people look askance at team building activities, perceiving them as contrived, cringe-worthy and a waste of time and money.
Team building activities can still work well if they are well thought out, but it is important that focus is given to creating an everyday working environment in which staff have fewer barriers to working productively and have chances to form better connections with their colleagues
Long-term remote work and the stresses of the pandemic have eroded trust within organisations, and many managers are turning to team building exercises to rebuild connections between team members.
When it is done well, team building can have powerful benefits. A study by the University of Sydney has found that, when colleagues get to know each other on a personal level outside of the office, this boosts both productivity and morale.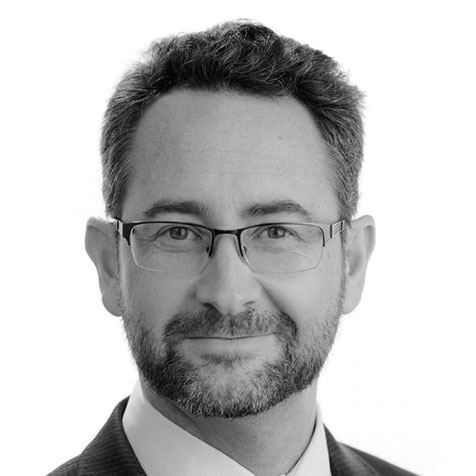 The study's author, Julien Pollack, associate professor with the School of Project Management, says, "The organisations that are preserving social capital within their companies are the ones that are finding ways for people to connect with each other as people, rather than just being task-related or project-focused.
"In a post-COVID-19 environment, there may be a lack of casual social interaction, and we need to think carefully about how we build social capital in the workforce. This is not just for our existing relationships, but also for new people coming into teams."
Measurable impact on relationships
Participants in Pollack's study undertook a self-disclosure relationship building exercise with one other person that lasted for just one hour, and then did follow-up surveys about the experience.
"The time commitment was small, but there was a measurable impact on the relationship they had with the other person for up to three months afterwards," says Pollack.
The participants reported feeling more comfortable talking to each other and talking more often, with the most common change being from "not in the last month" to "once a week".
Genuine team building activities have important benefits that are not limited to improving problematic relationships and breaking down silos, says Talan Miller, founder and managing director of Sabre Corporate Development.
"It equips people with the language and tools to take back to work to develop better working relationships, solve real-world problems and minimise the impact of individual weaknesses," he says.
Why then do so many of us look askance at team building activities?
The University of Sydney study has confirmed what many of us may have already suspected – a significant number of employees regard team building exercises as the "bane of their workplace existence".
"Many people do not want to be forced into having fun or making friends, especially not on top of their busy jobs or in stressful, dysfunctional environments, where team building is typically called for," says Pollack.
Examples of cringe-worthy exercises being foisted on reluctant staff abound, from massage circles and "trust falls" to off-key karaoke performances or high-intensity rope courses.
Creating connections in other ways
Some employees resent their company's team building efforts, considering it an intrusion. Many look at it as a waste of time and money, and coaching psychologist Amelia Twiss agrees. Ironically, she says, poorly executed team building can serve to demotivate some employees, particularly those who are more task-focused or introverted.
Twiss says that, while paying attention to the quality of relationships in the workplace is important, organisations would be better off investing in improved team design and removing obstructions for staff in doing their work.
"Great relationships at work are a byproduct of teams that are working well together and achieving their goals," she says.
"Perhaps it is time for a shift in language. Rather than calling an activity 'team building' – when it is not about the way the team works together and more about creating connections between people – we could refer to these activities as 'community building'."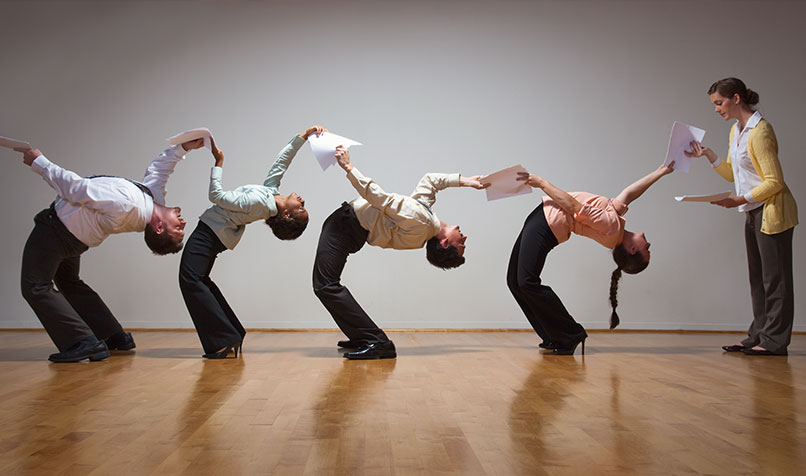 The ambivalence around team building is nothing new. When Miller founded his company some 30 years ago, he said that some exercises he heard of "smacked more of cultish practice than actual team development".
"Believe it or not, fire walking over hot coals was a bit of a thing in the late 1990s, until a company that shall remain nameless used the wrong timber and a bunch of people went away in ambulances with burned feet," he says.
"It was also very fad-driven. People quite often went for 'bells and whistles' over substance."
An enduring complaint about team building is that the activity is chosen without giving due consideration to the preferences of the participants. For example, Miller recalls a CEO who loved mountain biking, so he organised a day's cycling for his executive team.
"Those who weren't particularly enthusiastic about it put on a good face," recalls Miller.
"Two hours later, the CEO and his close friends were around the bar celebrating. The sun started to go down as people were still coming in from the track, some of them with bloody knees and a lot of them seriously disgruntled."
At another organisation, staff were taken white-water rafting.
"One of the team members had a fear of water that they'd kept hidden. The person didn't want to look weak, so they said nothing – until they were on the raft and it became a major issue. It really killed the day, not just for them, but for everyone else."
Miller suggests being mindful of physicality and inclusiveness.
"Make sure to avoid thrusting a purely physical activity on a team. It could exclude highly valued team members, and it's not providing a level playing field."
The evidence-based Belbin model
Miller devises Sabre's team building programs using the evidence-based Belbin model, which is used in more than 30 countries. It is a way of measuring the strengths and weaknesses of individual team members and assessing the chemistry of the team before devising particular activities.
The model is named after English researcher Dr Meredith Belbin, now 95, who is widely considered the father of the modern Team Role Theory.
Miller says a critical starting point in designing an effective team building exercise is to distinguish between leisure-based and business-focused team activities.
"A lot of people are justifiably cynical of 'fluffy' team building that doesn't really have a workplace focus," he says. "They are looking for something that will benefit business performance."
A high-functioning team with good working relationships and high-calibre leadership can undertake purely fun activities as a reward – and that will likely keep morale high. However, should the team be suffering from some degree of friction, such activities can actually do more harm than good.
"Some of the critical thinking professionals may start thinking about the 'elephant in the room'," Miller explains.
"They may believe that a 'fluffy' team building exercise is being used as a Band-Aid fix over the issues that are deeply affecting the culture, such as conflict or poorly structured roles. It could actually widen cracks or fissures in working relationships that haven't been addressed."
Don't force it
Pollack and his team have found that, when it comes to team building, participation in activities should not be compulsory. Employees should be encouraged to take part, but have the ability to discreetly opt out without invoking the displeasure of their managers.
"Ethically, we shouldn't force people to do things that they don't want to do," he says.
"And from a management outcome side, we shouldn't put people in a compromising position, because they'll resist – and they won't get any benefit from it."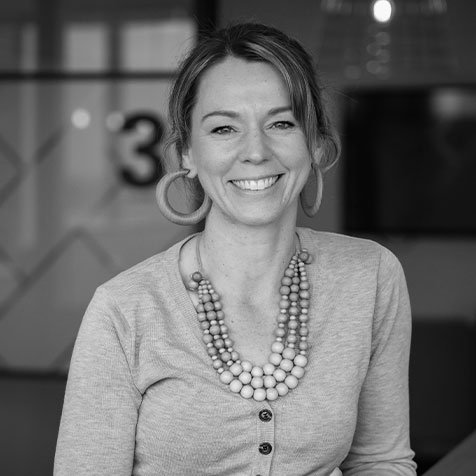 Bethan Winn is a critical thinking consultant and team building facilitator who uses self-disclosure as a way of ensuring that participants are comfortable during her sessions.
"There is a growing body of evidence that suggests that self-disclosure is a really powerful way to build trust, empathy and understanding," says Winn.
"It is, essentially, giving small bits of information about yourself – and often, in a natural conversation, the listener will then parallel it. For example, if I was to mention my pets, the other person might mention theirs."
Self-disclosure typically starts off factually, and then progresses to opinions and, potentially, emotions. Winn helps participants get started by providing colour-coded questions that indicate the depth of questioning.
"It could be red, amber, green – with green a kind of safe, more superficial question to start with. It could be 'What made you smile in the last 24 hours?' People can choose to talk about something at work, or something more personal."
The colour-coded questions are stuck onto anything from lollipop sticks to wooden blocks or flowers.
"It makes it tactile and gives them something to play with in their hands – because often, when it's just two people facing each other, it can almost feel a bit combative," she says.
"It's a bit like, 'It's not me asking the question, it's the flower stick'."
Pollack agrees that self-disclosure is an effective, trouble-free approach to encouraging people to open up.
"Some people rely on a barrier between their home and work life, and construct a work persona that is different from how they behave at home," says Pollack. "Any kind of exercise that forces you to breach that boundary raises ethical concerns."
Pollack has also found that smaller, targeted groups are preferable to large ones. In the latter, colleagues are likely to stay close to those with whom they already have a strong relationship.
"Some people may feel that they are on show in big groups and cement the face that they always present to the masses," he says.
"In pairs, there's a privacy and intimacy in the environment, and you can develop a real connection."
Ultimately, Winn believes that team building shouldn't be seen as a box-ticking exercise that is trotted out once a year.
"I think it's important not to come in with 'jazz hands' and spend just a day on team building and then forget about it. It's good to do it frequently – it could involve small shares at the beginning of a team meeting.
"At the end of the day, it's not about becoming best friends with your colleagues, but developing a professional relationship and appreciation for each other, so that you can be productive as a team."