At a glance
Skills requirements within the accounting and finance profession have evolved and broadened considerably over the past decade.
Waves of automation have brought with them the need for a greater familiarity with and understanding of software tools, in order to add value to a business.
The response by higher education has been the addition of new components to accountancy degrees; however, this has caused tension in terms of the limited time available to complete courses.
The skills required from today's entrants to the accountancy profession would be unrecognisable to anyone who has worked as an accountant for a decade or more, says Simon Eassom.
Former Executive General Manager Education at CPA Australia, Eassom believes that what we are witnessing across all professions is "a broadening and shallowing of expertise".
"For accountants, that means a range of skills outside of technical accounting skills – for example, a greater familiarity with technology – required as standard," says Eassom.
This does not mean accountants and finance professionals have to become data science experts, but it does mean they need a level of technical competence and understanding of software tools to enable them to add value to a business.
While machines have now replaced people when it comes to many of the routine, repetitive accounting tasks, on the plus side, automation has liberated early career accountants to take on higher-level skills from the get-go.
Value through technology
A CPA Australia report, The Impact of Technology on the Desired Skills of Early Career Accountants, acknowledges the increased value placed on specialist knowledge and business advisory services.
The report has found that "the accountant now acts like a 'virtual CFO', using benchmarking data and business planning tools to oversee the organisation's competitive position".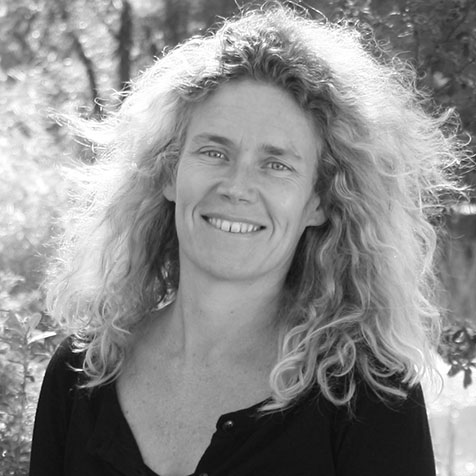 It is easy to see how this role fits into the new world of work. A decline in traditional finance services has long been foreshadowed, replaced by cross-functional teams that utilise artificial intelligence.
A recent report by Accenture forecasts that, in the very near future, statisticians, data scientists, behavioural scientists and economists would be as common within large organisations as accountants.
Yet, there is some concern that accountancy graduates may not have the right mix of skills to thrive in this new world of work, and that the education system is not adapting fast enough to evolving real-world requirements.
Professor Denise Jackson is the director of work-integrated learning in the School of Business and Law at Edith Cowan University in Perth and co-author of the CPA Australia report.
She says the intention is not to skip teaching the "nuts and bolts" of accountancy, but to also teach the ability to interpret data, to offer clients deeper insights and a more customised service.
"You still need to do that lower level stuff to get a good understanding of the business – whether through simulated learning at university or workplace learning – but a critical requirement now is that students have exposure to technology and gain an understanding of how it works in the context of accountancy before they enter the profession."
Competing priorities
Higher education has been responding to emerging industry needs by adding new components to accountancy degrees. However, in an already crowded curriculum, there are tensions in academia about how to accommodate these new courses in the limited time available.
"There is a sense that there is a long 'wish list', which seems to be growing. It has initiated discussion on the role of industry in helping to develop graduate talent and has led to a big focus on higher education collaborating with industry, such as through internships and project-based learning," Jackson says.
This cooperative education model – back and forth between university study and periods of industry placement – is already quite common in the US and the UK.
"We don't have the same industry-university collaboration in Australia, but we know students here are crying out for that exposure. We want to embed experiential learning in the curriculum for all students – not just the high-flyers – because some students aren't in a position to take on voluntary internships," says Jackson.
Although enthusiasm for collaboration clearly exists in industry, it comes down to allocation of resources to develop future graduates becoming part of standard business practice.
The Canadian government, for example, has invested heavily in work-integrated learning and part of universities' funding is dependent on industry engagement.
Partners in time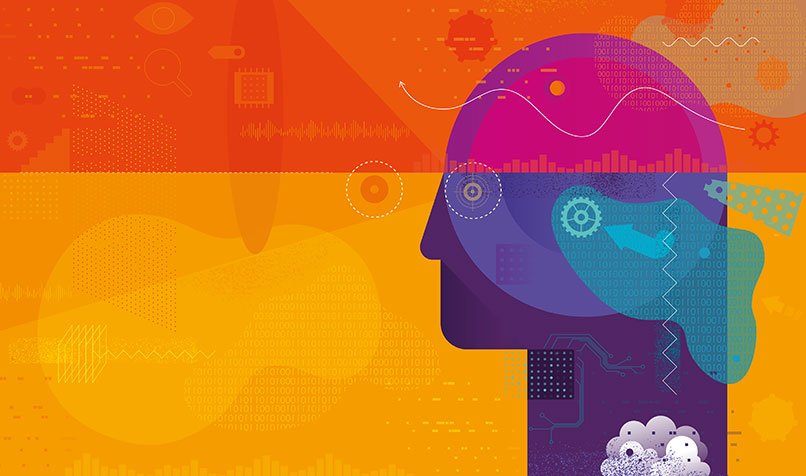 In Australia, university-industry collaboration has been slowly gathering pace. Take the University of Adelaide's Business School and Dr Phil Saj CPA.
Saj has forged strong links with PwC to engage the firm in teaching and curriculum development. Adelaide MBA students benefit from being mentored by senior staff at the firm, and the university's undergraduates attend onsite lectures at PwC's offices.
"The students are also exposed to cutting-edge audit processes and software used by PwC to navigate the changing world in which businesses apply technologies, such as artificial intelligence, advanced data analytics and robotic process automation," says Saj.
Problem solving and case study analysis form 90 per cent of the final exam grade.
"My aim was to expose my course to the scrutiny of the profession and, having brought the profession inside, I feel the curriculum we offer has been significantly influenced to give students the cutting- edge knowledge they need," says Saj.
Feedback from student surveys has been positive, and Saj says the quality of their work and the tone of enquiry shows him their level of engagement is high.
"I strongly believe that it is up to the university to decide on the curriculum. We are not outsourcing this by any means, but accounting is an applied discipline – there is no other purpose except to get a job."
Singapore's X-factor
Students at Singapore Management University (SMU) are not waiting until they graduate to get stuck into real-world projects. A student consultancy project is part of SMU-X, a university-wide experiential learning framework.
Over an intense 13 weeks, students taking the Accounting Analytics Capstone (AAC) course translate what they have learned at university into practical solutions for clients ranging from corporate, not-for-profit and government organisations, with guidance from faculty and project sponsor mentors.
Crucially, AAC focuses on data-driven analytics and insights to examine accounting and finance processes and come up with ways to improve a business. It also tests students' behavioural skills essential to good project management, such as client engagement and communication, managing expectations and collaborative teamwork.
"The AAC course has grown a lot. In 2015, there were 30 students. Now we have three classes with close to 100 undergraduates," says Dr Gary Pan FCPA, professor of accounting and academic director of SMU-X. Collaboration has also extended to working with overseas organisations and universities.
In 2015, the industry projects that AAC students consulted on mainly consisted of building data visualisation dashboards. Over the past two years, however, projects have centred much more around predictive analytics.
"Students are being asked to build predictive modelling prototypes, with some even using machine learning algorithms. It shows the rapid advancement of data analytics adoption in the industry and the urgent need to upgrade students' knowledge and skills in this area in order to stay relevant to changes in the business environment," says Pan.
Accountancy students are keen to use their skills to solve real-world problems, and project-based learning allows them to collaborate with industry partners to do just that, says Pan. He notes, too, that more students are coming to the AAC course from non-accountancy disciplines such as the School of Information Systems.
"It's part of a growing trend of interdisciplinary education in universities," he says.
New routes into accountancy
Embracing multiple pathways into the accountancy profession is a positive step forward, says Eassom.
"You have to 'open the borders' and accept that people will make decisions at various stages in their lives. I would like to see students starting out in law, IT, marketing or business degrees able to transition into the accountancy space without the process being too penal. There has to be a broader perspective on the difference between an education pathway and professional membership," he says.
Accountancy is at an important inflection point in its history: a mature community of practice is open to self-reflection and constant questioning of its relevance and renewal of its purpose and values. This is happening at a time when the new skills of entrants to the profession can be highly influential, says Eassom.
Young people are stimulated by the big questions. They have a singular view of the way they want to contribute to the world and make a better life for themselves, he says.
"The strongest thing we can do is show how accountancy and accountants have a really valuable part to play in that. You can't change the world on ideology and rhetoric alone. There have to be people who can translate the big ideas into commercially viable propositions that push organisations in the right direction and drive business value."
Fork in the road for soft skills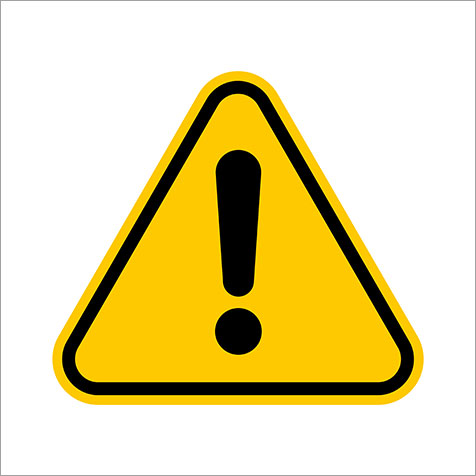 While technical capabilities ensure an accountant can do a job, it is behavioural skills that show whether they can share and discuss ideas, forge effective relationships with stakeholders and work with others to solve problems.
Effective communication skills were given high priority by early career accountants and managers in interviews conducted for the CPA report The Impact of Technology on the Desired Skills of Early Career Accountants.
Report co-author, Professor Denise Jackson from Edith Cowan University, says that soft skills are in greater demand by the industry than ever before.
"Companies want graduates straight in and talking to clients, and coming up with solutions. We in the universities have a responsibility to communicate that to students. It's not just number-crunching and processing data. Fundamental to accountancy are customer service, problem solving and teamwork across all different organisations and functions, and at all levels."
Conveying complex information in an easy-to-digest manner, being persuasive and instilling confidence make up the palette of good interpersonal skills.
While universities can't be expected to take responsibility for all these "soft" skills, it is an area where work experience and mentoring – such as the CPA Australia's own mentoring program – can help to build confidence. As one manager commenting in the report says, "One of the big problems with accounting graduates in particular is they tend to be introverted."
Among desirable soft skills, managers value adaptability, curiosity and initiative – qualities that did not figure highly among early career accountants' responses.
"Before just asking someone else, making sure that they go have a look... actually having a bit of initiative and drive to find the answers themselves," says one manager.
Given the trend towards working in cross-functional teams, the ability to collaborate effectively is increasingly important for accountants. Yet, in the research, this skill was rated as less important to both early career accountants and management.
Effective collaboration is particularly important when people and teams aren't in the same physical location. Demand for greater virtual collaboration is expected to grow in the next few years, as teams become more geographically dispersed.