Your data wizardry, highly tuned risk radar and intuitive business insight may have taken you to the top of the company's finance ladder, but what's next?
If you're considering making the leap from CFO to another senior executive role, perhaps the COO or CEO, are you prepared for what's expected of you, and do you have what it takes to succeed in the role?
The experience you gain in your junior and mid-level career years can place you in good stead to take the helm, but there's much more to a great leader than being smart and visionary.
Three CPA Australia members who have transitioned into broader operational roles explain what it's like at the top, and the skills they needed to get there.
Matt Cahill FCPA
Deputy Secretary, Commonwealth Department of the Environment and Energy (Strategy and Operations)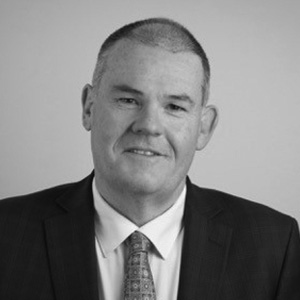 Matt Cahill FCPA heads a team of 1400 at the Australian Government's Department of the Environment and Energy. He oversees its strategic and operational arms including policy, technology, science, legal, and the COO role, as well as the Australian Antarctic Division, and works with the director of national parks in overseeing some of the country's iconic national parks.
It's a key role in terms of the organisation's stewardship, and is heavily focused on capacity building and the formulation of government policy.
On any given day Cahill's diary could place him in discussions with government ministers, working with the CFO on the department's budget, meeting with park rangers at the base of Uluru, rugged up against the harsh chill of the Antarctic where he's visiting the doctors in the polar medicine unit, or talking with the naval architects overseeing the build of a A$560 million-dollar icebreaker under construction in Romania.
"When you're managing your career, you should understand who you are and what your compass is," he says. "Do what you enjoy, be curious and have an adventure. Everyone's adventure will be different. Someone might be auditing standards for the rest of their life, and if that makes them happy, then that's their adventure. Others like me seek diversity and complex challenges. Some might aspire to this role, but hate it because it's not them. Don't do something that doesn't fulfil you."
Cahill started his career as an economic modeller, and spent a number of years as an auditor. He's worked in government his whole career, and the public service has given him a variety of opportunities and experiences.
It has seen him work with the Australian Taxation Office – including Project Wickenby, the largest tax evasion investigation in Australia's history, which led to the conviction of 46 people. He's also looked after detention centres and compliance operations while working with the Department of Immigration and Border Protection, implemented energy efficiency measures and led the Home Insulation Safety Program, and helped lead international negotiations with the law enforcement agency CrimTrac.
A CFO's strength, he believes, rises or falls based on how well they understand the context of the business and what it is trying to achieve while providing sound financial advice and direction.
Relationships are critical to the work he does, and he adapts his language, attire and approach to the audience and occasion.
"In Canberra I talk about appropriations, in Uluru I talk about bank accounts," he says.
Being very deliberate in engagement with others is important, but he insists it is important to remain authentic to who you are and what you stand for.
Strong leadership, says Cahill, is also about rewiring relationships with others. When someone has a question, rather than give them the answer, direct them to talk to someone removed from their usual networks – who you know also has the answer.
"It's about creating new relationships between those people and building the capability of your team," he says.
Throughout his career Cahill has continued to learn. He has a bachelor of economics, bachelor of science (mathematics) and a master of business administration specialising in human resources. He's also done short courses at Harvard, the ANZ School of Government and ANU Crawford School Leadership Forums.
He says taking time out to study enables you to reflect and fine-tune how you approach your job.
"These frameworks or academic insights give you a lens to look through to see how you work. There is merit in making sure you are continually doing the right courses or events to review how you make judgements and where you should focus. I did more of this in the second half of my career and not enough in the first half, and I think that's something people should be looking to do right throughout their careers."
Emily Wooden CPA
COO, Royal Australasian College of Surgeons
Emily Wooden CPA believes she has unwittingly spent her whole career working towards her COO role at the non-profit, member-owned Royal Australasian College of Surgeons.
Her early career was spent in internal audits for a large multinational telecommunications company, which gave her exposure across every dimension of the business and taught her to leverage finance to deliver for the business. "This was really important because I came to the understanding that finance is really there to empower a business, not control the business," says Wooden.
Since then she's worked in different roles across many different industries – financial services, mining, utilities, both large corporate companies and not-for-profits including international aid and child care, before finding her calling with the purpose-led member organisation. This has all helped open her mind to different perspectives and approaches.
"I have to be able to communicate in a variety of different styles, languages and approaches," Wooden says.
"It's very easy when you are under pressure to default to your language and speak your 'speak' because that's where your training is, but if you do, all of a sudden you're seen as the black hat [person who raises risks and problems] at the table and your effectiveness has just evaporated."
A good COO, says Wooden, needs an inquisitive mind and must be comfortable with not knowing everything. Although they have been promoted for their knowledge, their job now is to tap into the expertise of others.
Where now?
Willing to step outside your CFO area of specialty, but not sure if it's the CEO or the COO job that you want? Consider whether your strengths lie with the external (CEO) or internal (COO) focus.
"A CEO desperately needs a really great COO because that unshackles them to be outward looking in order to position the organisation to achieve those external goals," Wooden says.
"A CEO certainly has to have an internal presence and that leadership, but the last thing they want is to be dragged back into the internal operations of the business. The best gift you can give a CEO is a great COO."
Akmal Arief Mohamad Fauzi FCPA
Group COO, Institut Jantung Negara (IJN)/National Heart Institute, Malaysia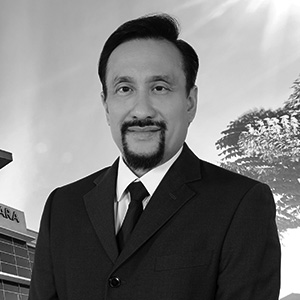 In his 10 years as the group COO of Institut Jantung Negara (IJN) or Malaysia's National Heart Institute, Akmal Arief Mohamed Fauzi FCPA has been responsible for a growing number of corporate support functions in what is one of South-East Asia's largest specialist health facilities.
As a Centre of Excellence, IJN provides specialised cardiology and thoracic services while carrying out training, education and research and development. Akmal oversees close to 400 staff in finance, strategy, corporate planning, IT and business development, as well as in engineering, marketing, corporate communications, legal and human resources.
What's required of him, he says, is to identify the link between competing priorities and be the link between the CEO and other departments at the institute. People management, complex problem-solving skills and critical thinking can be a COO's most powerful assets.
"As a CFO or COO, you have to partner with the number one in the organisation, so you have to have good interpersonal relationships with everybody, not only your boss," he says.
"It's about garnering information, consolidating strategies and making sure everyone is working as a team. When patients come to our doors, we have to provide the best quality care and services.
It's a social enterprise that needs to take care of patients, as well as conduct itself as a business commercial entity and, as the COO, I have to make sure the organisation is able to carry out its vision and its mission."
It's also necessary for a COO to keep an open mind, says Akmal. They must be willing to explore ideas outside their expertise and comfort zone. Graduate rotation programs, management training opportunities and cross-functional assignments can give those who aspire to be the head of an organisation exposure and an understanding of the goals and pressures across the business.
As a government-linked, private heart specialist centre, IJN's need to be financially sustainable while maintaining high-quality care is a tough balancing act. The COO has to be a "corporate man" with a finance background, says Akmal.
He has developed his corporate management, finance and accounting knowledge working in a range of companies and industries, including Coopers & Lybrand and publicly listed conglomerates involved in engineering and construction, expressways, hotels, property development, and asset and facility management.
Based on organisational requirements and the individual's strategic fit within the organisation, the COO functions as COO, chief strategy officer, CFO, chief human resources officer and CIO – all combined.
Akmal says new doors have been opened by taking on additional responsibilities. He found learning the language of the engineering team valuable in chairing the energy management committee, which had to find cost-saving initiatives and ensure efficient energy use. Some of this required cultural change within the organisation.
Akmal is the COO and the CFO of the National Heart Institute. He says in many organisations the CFO function, as the gatekeeper of all the financials, can be at odds with the operational aims of the wider organisation, but, as he fulfils both roles, that hurdle is avoided.
Regardless of the path your finance career takes, Akmal says you must find what it is that makes you happy. You don't necessarily have to go through the CFO's door to head an organisation.
"You have to be good at what you do because you need to achieve what you dreamed of in the early part of your career, but do not have the closed mind that there is only one route to become a CEO. In my observation, there is more than one way to get there."
His final piece of advice: enjoy what you do. "Don't be stressed about coming to work thinking 'That's not the thing I want to do'. I think that's very important."