In 2009, Rob Crestani was ready to get back into the workforce. He'd left his previous long-term employer for family reasons and although he'd been out of work for only a short time he believed his prospects were far slimmer than for most other job seekers.
"I remember staring at my computer and thinking, 'Rob, you're nearly 50 and you've got a disability – this job search is going to be fun'," he says with a smile.
Crestani, who is legally blind, is now senior consultant of ANZ's Abilities Program and works to increase job opportunities at the bank for people with a disability. He is among only 53 per cent of working-age Australians with a disability to be employed, according to the 2015 Survey of Disability, Ageing and Carers by the Australian Bureau of Statistics. By stark contrast, 83 per cent of working-age people without disabilities are employed.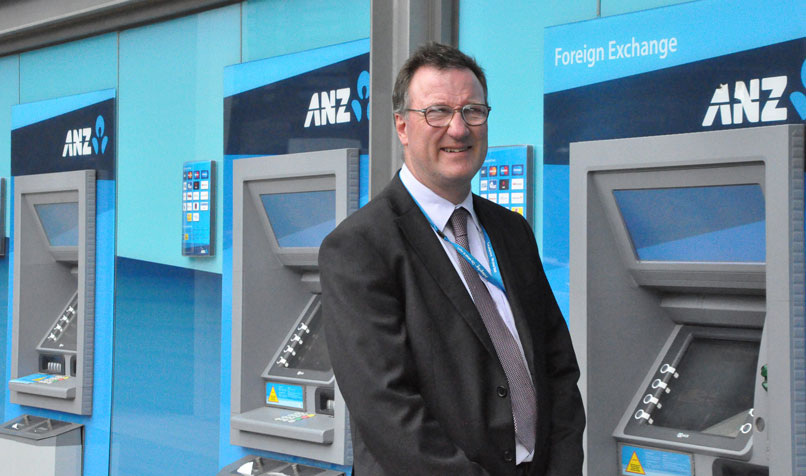 Despite a well-established movement to increase diversity in the workplace, the representation of people with disabilities – which equates to 4.5 million Australians – is disproportionately low.
"Companies want to be more inclusive these days and are much more willing to look at gender and cultural background, but we still don't hear enough about disability," says Crestani. "And it's surprising, given that we make up one-fifth of the population."
The Commonwealth Disability Discrimination Act has a broad definition of disability, which includes physical, intellectual, psychiatric, sensory, neurological and learning disabilities.
It also includes physical disfigurement and the presence of disease-causing organism and viruses such as HIV. The Act also makes it unlawful for an employer to discriminate against someone on the grounds of disability.
Translating these rights into reality, however, remains a challenge. Dr Graeme Innes, Australia's former Disability Discrimination Commissioner, believes employer attitudes are the greatest obstacle for people with disabilities.
"Employers, who, after all, are just a microcosm of the broader community, make negative and limiting assumptions about us – most of which are wrong – and so they don't appoint us," says Innes, who became blind soon after birth.
"We are limited by the soft bigotry of low expectations."
Changing attitudes
Once in the workforce, people with disabilities also face discrimination that often prevents them from working to their full potential.
"I realised pretty early on in my career that people are just ignorant," says Crestani. "They used to question my ability to do the most basic things. As frustrating as it was, I would tell myself to just stick at it because at least I had a job."
Evidence suggests that those low expectations of people with a disability are completely unfounded. Australian and international studies show people with disabilities take less sick leave, make fewer workers' compensation claims and stay in jobs longer than people without disabilities.
Any notion that people with disabilities are less effective employees is also easy to refute, says Innes.
"When you think about the issues people with disabilities have to deal with in the course of their life, we're actually better problem solvers than the average person in the population."
Some workplace adjustments may be required for employees with disabilities. These may include screen-reading technology for people with learning disabilities such as dyslexia, breaking the structure of large projects into smaller parts for people with anxiety, or providing ramps for those in wheelchairs. Yet about 90 per cent of people with disabilities do not require any workplace adjustments to meet the requirements of their job, says Innes.
"For the 10 per cent of us that do, the vast majority of adjustments cost less than A$500 and, in most cases, there's Commonwealth funding which will pay for it," he states.
"So, again, the myth of additional costs is blown out of the water. It's just very hard to blow it out of employers' heads."
Start from the beginning
While initiatives such as diversity training are designed to shift the biases that limit opportunities for people with disabilities in the workforce, the employment gap suggests it's not enough.
In fact, recently published research in the Harvard Business Review shows that diversity training programs do not increase diversity in the workplace and rarely change attitudes, let alone behaviour.
An analysis of three decades' worth of data from more than 800 US companies, as well as interviews with hundreds of line managers and executives, showed that it is more effective to engage managers in solving the problem of diversity.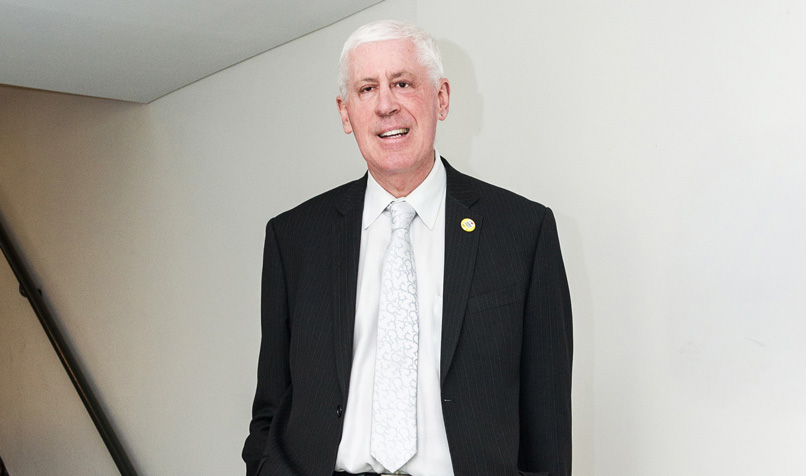 Increasing their on-the-job contact with minority workers and promoting "social accountability" – or the desire to appear non-discriminatory – was more powerful in shifting managers' attitudes.
Suzanne Colbert, CEO of the Australian Network on Disability, which provides training, consultancy and programs to help organisations welcome people with disabilities across all aspects of their business, says diversity training must be accompanied by effective workplace processes that start at the point of recruitment.
"Processes get in the way of recruiting people with disabilities because usually they are very standardised," she says.
"From an employer's perspective, you're trying to take the largest pool of people and refine them into the smallest possible shortlist in as efficient a way as possible. However, for people with disabilities whose stories might be different, that's very disadvantaging."
Innes says operators of diversity training programs often don't realise that their own workplace processes can discriminate against people with disabilities.
"If you ran your initial recruitment selection by having people come to your office, sit down at a computer and carry out an online test, you'd immediately exclude me," he says.
"There are also classic examples of companies wanting to select a computer programmer but they do it by face-to-face interview, which means they're potentially excluding someone with autism who doesn't necessarily communicate very well face-to-face, but they may be a brilliant computer programmer. We need to test for what we actually need, rather than using a very blunt instrument of an interview process to select people."
Increasing opportunities
Change is happening. Employers such as Microsoft in the US adapted their recruitment process when they launched a pilot program in 2015 to actively hire people on the autism spectrum.
Rather than initial phone screenings or long one-on-one interviews, the recruitment process involves a combination of workshops and interviews designed to help put job candidates at ease and therefore allow them to more fully demonstrate their skills.
Within a few months, Microsoft hired 11 new employees with autism and it continues to seek candidates with autism for roles including software engineering and data science.
ANZ has also made progress in increasing the diversity of its workforce. The bank developed its first Disability Action Plan in 2008 and its employee diversity survey shows 11 per cent of staff have disabilities. Crestani notes that there may be many others who choose not to disclose a disability, and they have no legal obligation to do so.
"We've got a bit of everything here," he says. "There are people with bipolar [disorder], anxiety, autism, and we've got a few guys with wheelchairs but there's diversity within that as well – some control their own wheelchairs, whereas others have the automatic ones."
Crestani's role includes searching for people with disability via sources such as Disability Employment Services, universities and Work Cover providers. He also ensures that the candidates have the skills required for the job.
"We never employ someone for the simple fact that they have a disability," he says. "That would be like saying 'Well, we'll just take anyone off the street'."
The ANZ careers team is also trained to manage and support candidates with disabilities throughout assessment procedures. Managers, too, are given resources about disability, managing staff with disabilities and the appropriate provisions of workplace adjustments.
"There is no one-size-fits-all," Crestani adds. "The foremost expert on a person's condition and how it affects them is that person, so ask them what they need. Ask questions and stop feeling uncomfortable or frightened about what the answers may be. Ask them about any adjustments they may need during an interview and then ask them again at the three-month stage once they've settled in."
Settling in to a job, however, is something that almost half of Australians with disabilities are simply not getting the chance to experience.
Innes says if employers are serious about increasing the diversity of their workplace, they must include people with disabilities.
"It's easy and they need to do it," he says. "Employers just need to say four little words to people with disabilities: 'You start on Monday'."
Learn more about the Australian Network on Disability.
Building opportunities
The Australian Government's Employment Assistance Fund, which is part of its JobAccess program to increase employment of people with disabilities, caps physical workplace adjustments and building modifications at A$30,000. It also offers a Supported Wage System, which allows an employer to match an appropriate wage with the productivity of a person with a disability.
For example, if an employee is independently assessed as having a work productivity rate of 60 per cent compared with a person without a disability, this may allow an employer to hire them at 60 per cent of the usual award rate of pay and the government tops up the income via its Disability Wage Supplement.
Chris Pilgrim, owner of timber products company Pacman and Sons in Gympie and Proserpine, Queensland, says the Supported Wage System has helped him employ more people with disabilities. He currently has eight staff, five of whom have a disability.
"It's generally repetitive work, like painting timber stakes, but there's no reason they can't do it," Pilgrim explains. "I pay them at their productivity rate of 70 per cent and the government tops it up."
Pilgrim has found candidates with disabilities through his local Disability Employment Services (DES) provider, Job Match Employment. There are more than 130 providers of the DES program operating across almost 2000 sites in Australia.
Rick Kane, CEO of Disability Employment Australia, the industry body representing DES providers, says the program has about 180,000 participants across the country.
"Providers make it clear to employers that it's not a charity request," he says. "They ask if a company needs workers in a particular job and, if these are the skills you're looking for, we have the person for you."
Kane says a company's decision to employ someone from the DES program rarely comes down to financial resources. "It's the commitment of the people who manage staffing, the recruitment process and values or mission of the organisation," he says.
Pilgrim agrees: "So long as they can do the job, I'll give anyone a go."
Normalising disability
Deloitte's 2015 Human Capital Trends report shows that many workplace diversity and inclusion initiatives are more likely to be based on intuition rather than fact. Paralympian Dylan Alcott's business, Get Skilled Access, provides a much-needed reality check.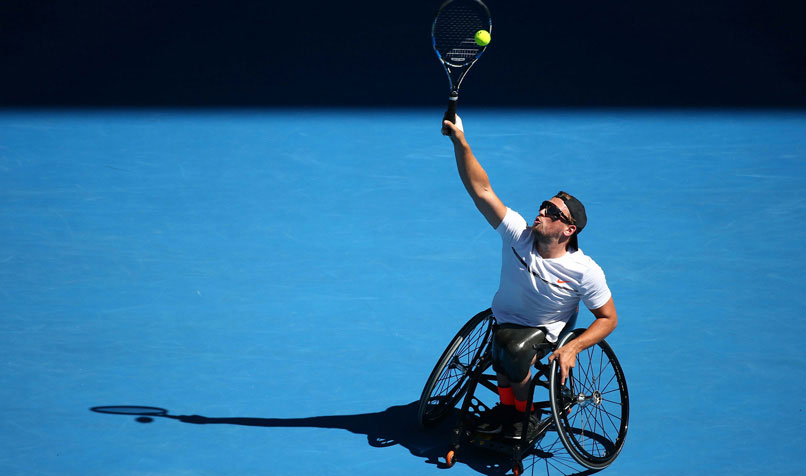 A dual gold medallist in wheelchair tennis at last year's Rio 2016 Paralympics, Alcott co-founded the business with fellow paralympian Nick Morris to help break outdated paradigms of disability and accessibility in customer service training.
"I remember as a kid speaking to an occupational therapist about the kind of wheelchair I wanted and he didn't listen – he just told me what I needed," says Alcott.
"I don't tell people how to walk. That's why all of our trainers have disabilities – if you want to understand what people with disabilities experience as employees and as customers, you need to find out from them."
Alcott believes that accessibility should be viewed as an investment. Get Skilled Access services include audits and reviews of organisations' systems and processes for accessibility, as well as "mystery shopper" programs to gauge levels of customer service toward people with disability.
It also offers training programs to raise awareness of the real-life experiences faced by Australians with disability in their everyday interactions with businesses and government.
"We put executives in wheelchairs, pretend we're in a shop and put objects out of their reach, or we put glasses on them with Vaseline on the lenses," says Alcott.
"I like to joke with people that I'm all about making disability sexy and fun."
The 26-year-old is fiercely determined to change the perception that people with disabilities can't live the sort of life he has. He plans to "normalise disability" by making people comfortable around disability, and it would take a brave person to say he won't achieve that goal.