At a glance
Running an internship program has the potential to attract new talent and keep your company at pace with emerging trends and technology.
To make the most of interns, companies should be prepared to support and coach them during the internship period.
The support and coaching provided in a real-world work setting are invaluable for interns embarking on their career.
For Stanford University fellow Kevin Systrom, the decision to undertake an internship at podcasting start-up Odeo, which eventually became Twitter, proved to be one of the significant moments in his career journey.
At Odeo, Systrom met and became fast friends with engineer Jack Dorsey. The friendship continued even as their careers diverged, with Systrom departing for Google and Dorsey becoming CEO of Twitter and then co-founder and CEO of Square.
Years later, when Systrom launched Instagram, Dorsey became one of the photo-sharing app's earliest investors and biggest champions.
As in Systrom's case, the skills and connections made during the course of an internship can lay the foundations for successful career pathways and unexpected opportunities.
However, much depends on how the internship is constructed and the level of support interns receive during their work experience.
Benefits to business
Jude Lau FCPA, partner at HLB Mann Judd, an advisory and accounting firm, says the high initial investment required to develop a high-quality internship program is worthwhile, because "the success of internships is relative to the investment made up front", and its benefits can be enormous.
Shaun Steenkamp CPA, finance partner at National Australia Bank, also values the freshness an internship program can inject into the conservative world of accounting.
"Young graduates and interns bring fresh and different analysis, methods and technologies to the table," he says.
With technology playing an increasingly important role in education these days, interns can also teach longstanding staff a new trick or two, says Steenkamp.
"Despite their inexperience, fresh graduates might come in with some new tools and technologies and educate the team on how to use that piece of software to help drive future productivity gains."
According to Steenkamp, training interns can also confer benefits on staff, and even result in improvements across the organisation.
"Having someone there that really is just doing on-the-job training gets people within the team to slow down, learn how to explain what it is that they're doing," he says.
"And, in doing that, they often challenge the very work that they themselves are doing, to find out whether it can be done better or in some other way that saves time and money."
Bringing in reinforcements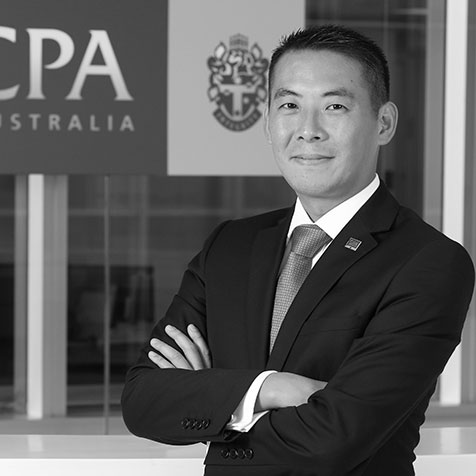 Ivan Au FCPA, assurance partner at PwC Hong Kong, says that interns have been invaluable during the firm's busy period, which coincides with students' summer break.
"Auditing and finance teams need additional help to serve their new and existing clients during busy times starting at the end of December," Au says. "We recruit for our internship program for this period to support our staff from a resources perspective."
Au adds that working through the peak period is beneficial for the students as well, since it gives them exposure to the real business environment.
"To work during busy times gives students an opportunity to do challenging tasks and get a better picture of what work is like, and helps them figure out their goals and aspirations for the future."
Pitfalls to avoid
For Lau's firm, bringing on interns during the peak season has proven to be challenging, because staff struggle to train them while dealing with the additional workload themselves.
"It's really a catch-22 situation," Lau says, and something to bear in mind while deciding on optimal timing.
Another crucial element of an internship is to make sure interns are neither overworked nor underpaid.
"It's important to communicate the right picture upfront during the recruitment process about the timing and payment expectations to help students make the right decision," says Au.
Steenkamp agrees. "It's very easy to overload a graduate with far too much work, and we want to avoid doing that very early on. Once the graduate has had a bit more experience, then they get involved in deciding how much their workload is, how much capacity they have."
When it comes to pay, Steenkamp says, "We don't discount their value because they're straight from university. Rather it is based on market rates for fresh graduates."
Path to employment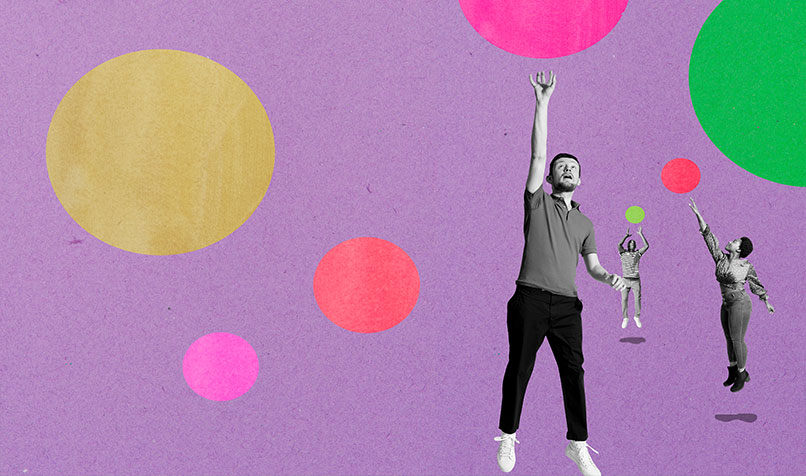 When choosing interns, their diversity of skills is one of the key selection criteria, followed by education in commerce, business or accounting, business acumen and technology knowledge, says Steenkamp.
"We have very limited spaces for graduates every year, and therefore we place the graduates with the most relevant experience and academic achievement."
Au says his firm leverages CPA Australia's strong connections with universities and student associations to recruit students for its internships.
"CPA Australia prepares a consolidated application of candidates that are then virtually interviewed and evaluated by us," says Au.
"During the interview, we look for candidates who possess good communication skills, team spirit as well as business acumen."
New talent is then assessed on the basis of education outcomes and interview performance.
Internship programs offer an invaluable opportunity for organisations to evaluate a prospective job candidate closely over a period of time, says Au.
"If a student has spent sufficient time with us, and their performance is up to our standards, we would provide a direct offer to them for a full-time position upon their graduation."
At National Australia Bank, the trend is to hire more experienced people because of the complex nature of enterprise operations in finance, says Steenkamp.
However, if an intern shows the right business acumen, which is the case for about a third of interns, they are offered a permanent role on completion of the program.
Clear pathways and training
Lau believes that – whether you run an apprenticeship, cadetship, internship or a graduate program – if you strip back what makes these programs successful, you'll see a clear pathway.
"To set people up for success, they need to be given clear instructions on what they need to do and a framework of how they can work through what they need to do."
At PwC, the company has been following a structure that has been in place for as long as Au can remember.
"For a good program, it is essential to communicate clearly upfront about training, roles and responsibilities, duration of the internship, payment terms and potential outcomes."
Nothing is more frustrating than being on a job and feeling that there is nowhere to go to get your questions answered. Training is important to make sure people can stay on track and don't waste time figuring out what they need to do.
"We provide training to the interns in the first week of January," says Au.
"After they have gone through the training, they are sent to the service line to help different teams."
Steenkamp agrees that timely training and coaching are critical to the success of an internship or graduate program.
"When a graduate cohort comes through a function, often that function assigns one or two people to a 'buddy', and that will help them balance the need to learn from what they're doing, as well as actually doing work for the team."
Future networks
Formal and informal networking is an important part of an internship program.
"Our work is to deliver service to our clients. Therefore, we spend most of our time outside the office," says Au.
"That's actually an interesting part of the work, because it gives interns lots of opportunities to go to different corporations, see how they work and interact with management of different corporates."
Au also emphasises the need for informal social networking. "We organise a get together among the interns and the CPA Australia team," he says.
"It gives everyone an opportunity to get to know each other better, gather feedback and also to help form that community, so that [interns] can support each other."
A former intern's perspective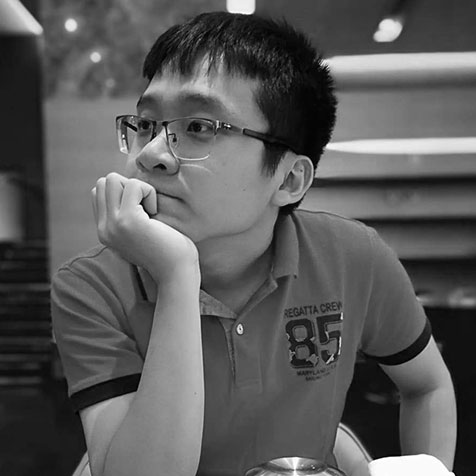 Kean Hoe Gan CPA, associate supervisor at Bank Negara Malaysia, gained his first work experience during a summer internship with EY Malaysia in 2014. He shares the pros and cons of his experience.
The good
Induction program: "Upon my onboarding on the very first day, I was given a holistic introduction to EY, including values, culture and expectations on the code of conduct, and the possible career pathways postgraduation."
Excellent mentors: "I was grateful to be given the opportunity to work with a very supportive team, and my leader was instrumental in making the internship journey a memorable one. My seniors provided me with various opportunities and extensive guidance in facilitating my steep learning curve."
Networking opportunities: "The engagement sessions and networking dinner organised for interns and new associates were memorable experiences for me, as they helped me build my networking skills. They were also good opportunities to catch up on market insights from professionals."
The not so good
Dependency on seniors: "I often felt guilty when I had to occasionally interrupt my seniors for guidance when they were bogged down with tight schedules and work. Nevertheless, I was fortunate to have dedicated and patient seniors who went the extra mile to guide me in my work."
Long working hours: "As an intern, we were not required to work after 6pm at EY. Many times, I stayed back and assisted my seniors until late at night. I personally chose not to abandon my team, given that I value teamwork very much. Although it may have been a tiring experience, I was prepared for this challenge to become a successful professional upon graduation."
Types of internship programs
Internship program, PwC
Duration: 1-3 months
"The internship program generally ranges from one month to three months. Interns get to learn about company culture, as well as get good networking opportunities by meeting various people from different fields. If the company is impressed by an intern's performance, it may provide them with an offer for a job." – Ivan Au FCPA
Apprenticeship program, PwC
Duration: 10 months
"The apprenticeship program, usually 10 months, is included in the students' education, wherein [they] get practical experience in the workplace while studying at the university. It's a tripartite arrangement between the university, the firm and the student. All three parties in the arrangement ensure that the student can study and work full time simultaneously, by making work a part of the student's curriculum. It's basically a program that contains a potential job offer with the firm when the student graduates." – Ivan Au FCPA
Cadet program, HLB
Duration: 12 months
"The cadet program is offered to either recently qualified or in-final-year students of a commerce or business degree with an accounting major. The candidates in the cadet program are given full-time employment on contract terms while studying part time." – Jude Lau FCPA
Graduate program, National Australia Bank
Duration: 12 months
"Recent graduates are given an opportunity to work in a large organisation for a period of one year. Over the course of the program, graduates get to experience the workings of different departments of the organisation. At the end of it, you may or may not get a permanent role, but it will help you land a job somewhere else." – Shaun Steenkamp CPA