At a glance
As organisation structures become flatter and less hierarchical, the opportunities to wield influence and effect change have grown.
Influence and influencing skills are not always fully understood, and many professionals hold themselves back with the notion that effective influencing is the purview of senior leadership or more confident and charismatic personalities.
Credibility, active listening and a win-win mindset are key to effective influencing.
For many people, having influence at work, being listened to and effecting change bring a sense of personal fulfilment. For accountants and finance professionals, the ability to exert a positive influence can have a huge impact on project outcomes and a company's overall financial wellbeing.
"As organisations have become flatter and less hierarchical, the opportunities to wield influence have grown, says Dr Tim Baker, managing director at leadership and performance development consultancy WINNERS-at-WORK.
"Influence can flow top-down from leaders to employees, but also upwards to senior management and, increasingly, sideways."
The ability to manage up and across can help you get more done and advance the projects you care about and are responsible for, which in turn raises your profile and leads to promotion and better pay.
Is anyone listening?
While it may seem that effective influencing is the purview of the most confident, the most charismatic or the most eloquent, that is not the case.
Andy Burrows, a former finance director who now runs Supercharged Finance, a coaching business for finance professionals, believes there is a misunderstanding about what having influence actually entails.
"People tend to think of influencing and persuasion as 'having a way with words' – being able to form an irrefutable argument that makes people do what we want. Influencing, in fact, comes from credibility, trust, good listening and a win-win mindset," says Burrows.
"Credibility is a function of integrity and intent – you honestly and transparently want to help the business – as well as of capability and results – you have the skills needed to help the business and have a track record of being helpful," he says.
Understanding your "higher purpose" in the business can open the door to becoming someone whose ideas are listened to, adds leadership coach Sara Garcia.
"When your behaviour demonstrates why you exist within the organisation and reveals you as a team player who makes a difference to the bottom line, then you find others start to change their relationship with you. You begin to be taken notice of, get consulted, invited onto projects at an earlier stage, where you can have influence and make an impact on the business," says Garcia.
Approach influence building strategically, advises Ilona Charles, a leadership and HR expert. Charles advocates pinpointing key people in the organisation who will enable you to do your job better and are in positions of influence themselves, who can support you in your role.
"It runs a risk of sounding manipulative, but like other aspects of your personal development, it should be planned for."
Building rapport
Cultivating relationships is key to success for those who seek to increase their influence in the workplace. Having a good rapport with colleagues won't necessarily directly translate into influence, but it will make them more willing to pay attention to what you're saying.
"It's about having empathy and listening to people. Being curious, getting to know them and the area they are working in. Not jumping to answers, but slowing down, focusing on what they are saying and playing back to them what you have heard," says Charles.
Such behaviour demonstrates that you are someone who thinks about others' perspectives, not just your own, and can adapt solutions to others' working style, because you understand where they are coming from.
Also central to building your reputation as an influencer is a solid foundation of knowledge and expertise.
"People need to have respect for you and know that you know what you are talking about," says Charles.
Developing expertise does not happen overnight, but keeping informed through continuous professional development, strategic upskilling, attending industry conferences and taking on leadership roles in relevant professional organisations can all help to raise your profile. Sharing insights on social media or blogging about issues in your profession are other visible signs that you are on top of your game.
Cut through
While expertise will get you so far, engagement and effective communication will take you over the line. This requires some honest self-reflection.
Consider the effect you have on other people. Do you need to be amplified or toned down? Is your body language conveying the right message? Are you alienating people with jargon instead of using simple, direct language?
In his book Power Cues: The Subtle Science of Leading Groups, Persuading Others and Maximizing Your Personal Impact, American communications coach Dr Nick Morgan offers tips for asserting your physical presence, including standing tall with your shoulders back to project an air of confidence.
"When you adopt a certain [slumping] posture, you think in subordinate terms and you talk in subordinate terms, and it increases the likelihood that you'll be seen as less authoritative," says Morgan.
Those who prefer writing to speaking can still move people to action, deepen and grow relationships, be visible, teach and learn, says Jennifer Kahnweiler, the author of Quiet Influence: The Introvert's Guide to Making a Difference.
"When writing, know and adapt to your audience. Make a persuasive case – use a step-by-step logical sequence when you write, back up your assertions with facts and figures, and be succinct," she advises.
Those on the other end of the communication spectrum should consider how much they dominate spaces and discussions.
Garcia advises extraverts to be respectful of others' work areas and personal space, as well as to consider how much they talk compared to others.
"I'm not suggesting being meek, but practise active listening and find a tone of voice that enters a conversation in a more exploratory way – using questions that invite other people in, such as 'I wonder if', or 'Does anyone have a view on'."
Tailor the message
No one suggests that, in order to be influential, someone must go through a personality change. "Don't try to be something you are not, but do try to vary your style depending on the situation you are in," says Baker.
"For example, if you are talking to a business owner and using facts and figures primarily to influence them, but the client is someone who is very values based, then you are going to need to tap into those values in order to be persuasive," he says.
"It's having that awareness and insight into people's behaviours and motivations."
Garcia agrees that if you want your ideas to take hold, then tailoring what you say and how you say it matters.
"It doesn't mean that you can't disagree with people. At the highest level of collaboration, there is a precious thing called 'creative friction', where we can have really robust conversations where we disagree but arrive at great solutions – or great opportunities emerge as a result.
"It's not the same as a nasty argument – people emerge from these reinvigorated – but it requires a lot of trust and communication ability."
Honest approach
Experts agree that changing hearts and minds is one of the most difficult tasks anyone can set themselves.
To change someone's behaviour sustainably, you have to change their thinking first, says Baker.
"This is a difficult task, because it is intangible – people can hold onto their thoughts. There is no evidence that you have changed their thinking until their behaviour demonstrates that their thinking has changed.
"Obviously, you can resort to manipulation, but leaders are in the business of being ethical and transparent. If I am trying to influence you, then it's important that you know that I am trying to do it."
If you conceal your true motives or keep people in the dark, the price you pay is that it reduces levels of trust and makes it even harder to influence people the next time, says Baker.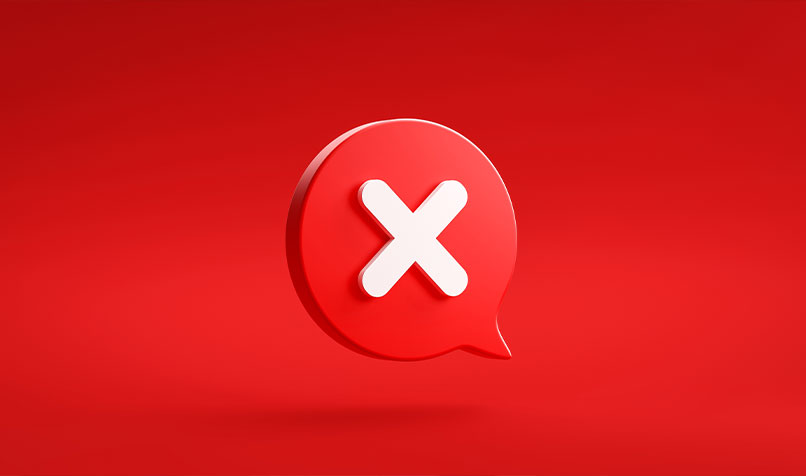 If you are trying to influence someone and it's not working, then stop, says Dr Tim Baker, managing director of WINNERS-at-WORK. "Banging on is not going to influence them, and they become even more convinced that you are wrong. You will need to vary your approach."
In his book, The New Influencing Toolkit: Capabilities for Communicating with Influence, Baker outlines four influencing strategies:
Investigation: Using facts, figures and logic to command the information and to convey it to other people.
Calculation: Talking up the advantages and talking down the disadvantages.
Motivation: Putting the proposal into context, usually the strategic direction of the company, and making a correlation between the proposal and what you are trying to achieve.
Collaboration: Working with others to come up with a solution, because if others feel they have had a say, they are more likely to be invested.