Amber Johnson
Human resources manager, Envato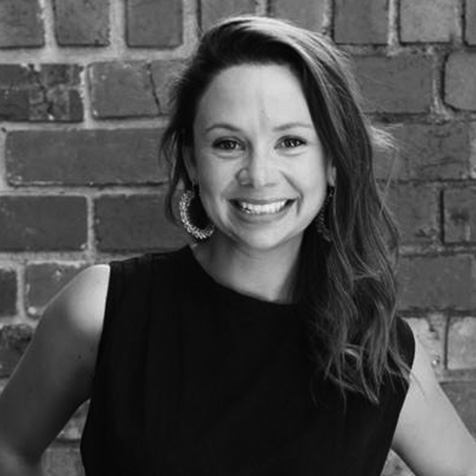 In my experience, it doesn't need to be a case of having either a good boss or a good company to work for. I have been lucky in recent years to have worked for great companies, while also having excellent managers. There is no reason why people should not strive for both.
However, I can appreciate that this is not always possible, so my advice would be to find a leader who you want to work for. Find someone who invests in your development and who gives you every opportunity to grow in your career, while also encouraging you to use your strengths at work to your full potential.
It's worth noting that while the company you work for may not be perfect, there's every chance you can contribute to making it a better place to work. When I ask people what they love about their workplace, they often say to me that it's "the people" or their "incredible boss" that they love. This indicates to me that a good leader trumps a good company.
Of course, this doesn't mean that searching for that right organisation isn't important. I believe that working for a company that aligns to your values, creates a physically and emotionally safe space and has a vision that excites you, is also key. That feeling when you finally find your place is like a revelation. Keep searching – it's out there!
Jen Jackson
Co-author of How to Speak Human
Because we're playing hypotheticals, can I be contrary and say that the question is flawed?
It's a chicken-and-egg type of deal. Good companies invest in their leaders to make them good bosses. Good bosses build good companies.
Let's say you're working for a company that's clubbing baby seals but you have a lovely boss, you probably should ask yourself, are they really that lovely? Alternatively, you might be working for a great company doing great work, housing orphans in developing nations perhaps, but you have a horrible boss. If they're getting good things done, are they really bad bosses?
Let's be serious, though. We know that people tend to leave bosses, not companies. Feeling unappreciated, feeling disconnected with the purpose of the organisation, lack of trust – these reasons are often less about a company standpoint and more about a lack of communication (or miscommunication) from leaders.
As we enter an age where artificial intelligence and automation is increasingly commonplace, the relationship between leaders and their people is more important than ever. The 2018 Workplace Learning Report by LinkedIn identified leadership and communication as the top priorities, so organisations are aware of the importance in upskilling their leaders in human skills.
As such, maybe it all comes down to people – bosses in particular – after all.
Out of interest, I just bellowed the question to my team in the office and the answer was far less rambling than mine. It was a unanimous vote for good bosses. Or maybe they're firing me a warning shot...
Haya Alomari
Head of employee engagement – Pacific, Aon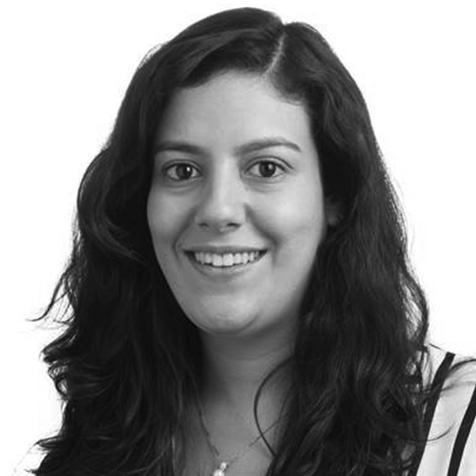 A great boss is something every employee aspires to have. The 2018 Aon Best Employers Insights report has identified that high-performing organisations in Australia and New Zealand have senior leaders who make the effort to be accessible and visible to employees.
Creating a culture of engagement involves many stakeholders, but leaders are the ultimate owners. Senior leaders impact virtually every critical engagement driver. Effective leaders define the expectations and standards that will create the performance culture of an organisation. In addition to this, senior leaders are the role models in communication.
The tone they set determines the culture of feedback and honesty in the workplace. Good bosses have the ability to seed innovation in the organisation by being open to ideas and staying committed to following them through. Senior leaders are the decision-makers in choosing and retaining talent, progressing careers and enabling financial rewards. While we see the impact one leader can have, a leadership team can multiply this effect.
However, having the right senior leaders and bosses is only one element that can lead to more engaged employees. For example, our research shows that the best employers provide agile working environments for their employees and, as a result, reported 29 per cent higher cross-functional collaboration and 18 per cent more knowledge sharing when compared with other organisations. Furthermore, best employers also achieve 21 per cent higher employee engagement when compared with other organisations.
While a "great boss" is important to a degree, this only goes so far if a company cannot meet its employees' needs to keep them engaged, motivated and productive members of the team.
The Experts
Amber Johnson
Amber Johnson is human resources manager at design marketplace Envato, which has ranked in the top 20 off Australia's Great Place to Work list for the past five years. She has spent more than a decade working in HR, implementing people and culture strategies to create the right environment, for the right people, to do brilliant work.
Jen Jackson
Jen Jackson is founder of Jaxzyn, an employee experience company working with savvy leaders of Fortune 500 and ASX-listed companies. She is co-author of How to Speak Human (Wiley, 2018).
Haya Alomari
Since being appointed head of employee engagement – Pacific at Aon in November 2017, Haya Alomari has focused on supporting organisations achieve business strategy through their people. Prior to her current role, Alomari was a senior consultant at Aon, where she provided consulting support across the areas of talent, engagement, leadership development and assessment.