At a glance
Devoting time to a hobby or interest that is completely separate from work routines is not only good for health and relaxation. It can also spark unexpected career benefits.
Professionals who consistently set aside time for outside interests have found opportunities for upskilling and forming new networks.
Varying one's skills and competencies is also a means of committing to constant learning and staying relevant in a fast-changing world.
In our youth, we are encouraged to try our hand at anything and everything to build skills and expand our horizons. The older we get, however, the harder it can be to find the time and inclination to challenge ourselves to get out of our comfort zone, especially with a busy career.
Yet, pursuing interests outside of work can help accountants and finance professionals develop skills and knowledge that can advance or diversify their lives and careers.
For Bernard Poon FCPA, partner with EY Hong Kong and CPA Australia's 2012 Divisional President for Greater China, that has been competitive sport.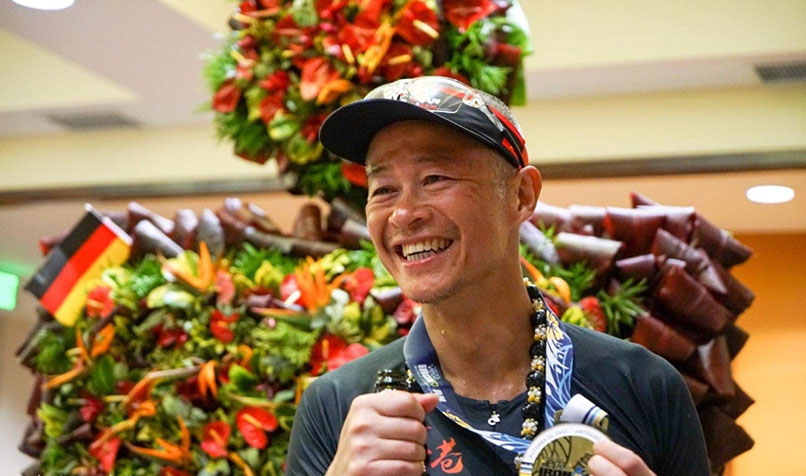 His highlight – completing the Ironman World Championship in Hawaii last year, aged 52.
"That was my Everest," says Poon who, in the late 1990s, was also the first Hong Konger to complete an Ironman event, and who has completed 14 other Ironman events worldwide, including the world championship.
Poon had been involved in sports, including soccer, basketball and table tennis, throughout his schooling in Hong Kong, but his athletic interests really paid off by helping him meet locals and form connections when he came to study in Australia in the 1980s. Poon added Australian rules football) and cricket to his sporting resume and, even today, is an active member of the Hong Kong Cricket Club.
"Later, triathlons gave me an entry into circles with people who were potential clients," Poon says.
"Other sports have helped me connect with people, including senior partners in the firm, while I was still in my junior days."
Having an interest outside of work helps you to converse on a wider range of topics than finance, says Poon, while the discipline required for competitive sports has helped him hone his time management and problem-solving skills.
Healthy body, healthy career
Johnny Lam CPA, 45, partner at PricewaterhouseCoopers (PwC) Hong Kong, organises fitness classes at his workplace and boxes with workmates at the gym.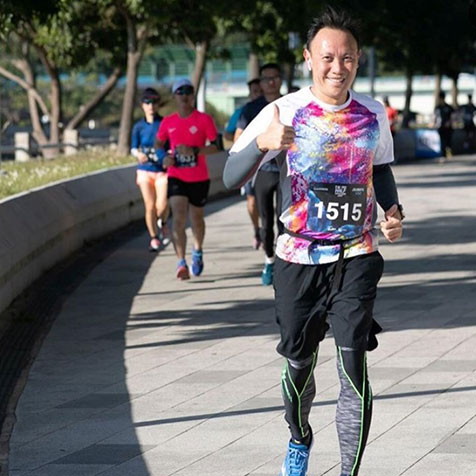 He also leads the PwC team in the annual 10km fundraising run organised by CPA Australia for breast cancer research, manages the PwC football team and coaches the Hong Kong Football Club under-15s.
However, back in 1999, Lam had a very different hobby – one that, despite being thoroughly enjoyable, led him down the wrong path.
Lam had started a website where foodies could post restaurant reviews, and he reviewed many eateries himself. By 2010, his weight ballooned and he was suffering long periods of back and knee pain.
Lam decided it was time for a major change and a hobby that was more beneficial to his health.
"I was approaching 38, and some of my good friends had already died," Lam says. "My children were quite young, and I wanted to be a responsible parent."
Lam now belongs to a gym, where he has a personal trainer, and where he boxes, runs, swims or does yoga six hours a week. His weight is under control and he has "cut the fat" out of his work schedule, too. "Exercise has also helped with my organisational skills," he says.
"Before I started exercising, I used to get very stressed, but now I am more optimistic about everything," Lam says.
Mindful attitude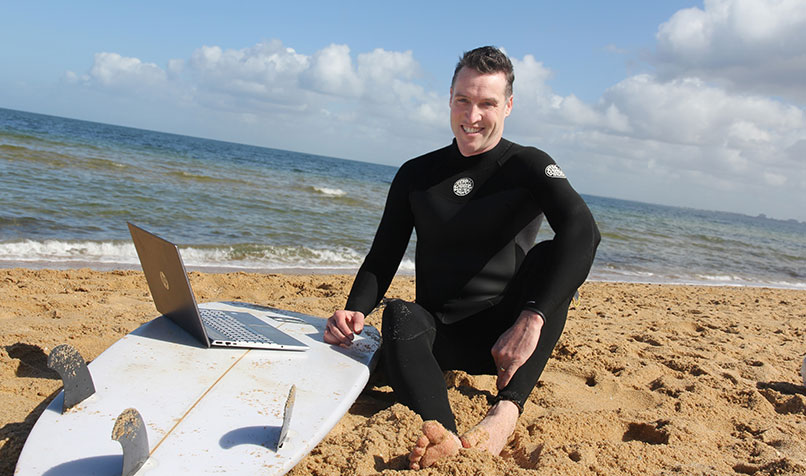 While training the body has long been recognised as effective, training the mind has been underestimated as a tool for transforming work practices, says Melbourne-based Tom Quinlan CPA, director of Quinlan Consulting and Quinlan Marketing, and commercial director of human resources firm EQ People.
In 2008, Quinlan was working for a top 100 ASX company, when he decided he wanted more time for his family and for his other passion, surfing.
He left his job as business stream leader and devoted his energy to building his own accounting and bookkeeping practice, later adding marketing, training, HR and advisory service divisions.
In 2014, as the chair of the Monash MBA Alumni Advisory Committee, Quinlan organised a presentation on mindfulness and gained validation around a methodology that he had unconsciously embraced.
This wasn't yogi-style contemplation, but a very pragmatic attitude to mindfulness. "For me, it's around being fully engaged with what you should focus on," Quinlan says.
"It's using our cognitive abilities to push ourselves and get away from purely transactional thinking to strategic thinking."
Quinlan credits mindfulness and a very different lens for his business as being behind his company's early adoption of flexible working – Quinlan Consulting has no fixed office address.
He now surfs and works everywhere, from Torquay to Malibu and Byron Bay, sometimes holding meetings on the beach.
Emotional intelligence
A different mindset has led Nada Matijevic CPA to her current role as founder and CEO of Elevate Me, a Melbourne-based business that helps "professionals and leaders to reignite their inner fire and confidently chart their own more fulfilling path to peak performance and success".
As a student, the career development and transition consultant specialised in applied economics and organisational behaviour, but, graduating in a recession, decided to stick with "straight" accounting as her career path.
"Along the way, I realised I could make a greater impact through leadership roles and developing people," says Matijevic, 58, whose working life included nine years in the assurance and advisory business services division of EY.
"Technical skills are no longer enough for senior-level career professionals," she says. "Leaders need emotional intelligence."
Matijevic is a strong advocate of getting out of your comfort zone – she constantly challenges herself with online learning – and considers herself to have a millennial mindset.
"It's through self-evolution that we can elevate and empower ourselves and help shape the future we want," Matijevic says.
Benefit of giving back
Those who spend their spare time giving back to the community can reap great benefits for their career. This is true for Will Goh CPA, senior internal auditor with Simplot Australia, who has volunteered at his Melbourne church as ministry chair and treasurer for the past nine years.
The role includes supporting the community group's management team on a wide variety of matters, from property and investments to caregiving and conflict resolution.
"You need to be an effective communicator and collaborator, because you work with a wide variety of stakeholders, from church and community members to city council, state and federal government services," says Goh, 35.
He is also treasurer of Southern Cross Kids' Camps Knox for kids suffering from abuse or neglect.
"I started volunteering there when I was still studying for my CPA and, when you go on one camp, you love it and want to go back," he explains. "I have a buddy/mentor role at the camps and have helped with fundraising, including organising a trivia night that raised A$20,000."
Volunteering has helped Goh improve many soft skills, he says.
"It motivates me to continually enrol for different training courses, such as operational leadership programs, at work.
"I'm not an accountant anymore. I'm a communicator."
Compassion as a skill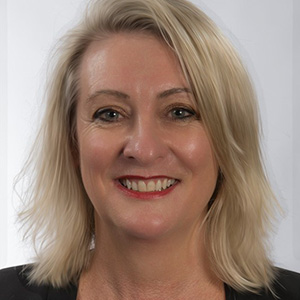 Gillian Vesty CPA, associate professor with the School of Accounting at Melbourne's RMIT University, agrees that accounting graduates need more diverse soft skills, especially when clients are grappling with challenges such as a recession or a pandemic.
"Most of what we do in accounting is about wealth creation and managing the finances of a client," she says.
For that reason, Vesty, who is also an accounting researcher in public healthcare, has assisted in the development of a master of financial planning course that includes an elective on financial counselling. She co-teaches the course with a colleague from the psychology department.
"I see it as a way to build more resilient practitioners," says Vesty, who completed a PhD in Sociology and Accounting in 2011.
"Financial professionals do have an opportunity to help clients cope and move forward."
The 58-year-old accounting lecturer began her career as a nurse, training at Royal Melbourne Hospital and working in that profession for 20 years.
"At one stage, I was in charge of an oncology unit, and that background helped me bring compassion to accounting," she says.
"Worldly experience helps you see life in a very different way."
Variety is key
"The world is always changing, and the need to upskill with agility is essential to stay relevant and win in the technology-driven world," says Ivan Au FCPA, partner at PwC Hong Kong and CPA Australia's 2017 Divisional President for Greater China.
Variety has been a hallmark of Au's career path – in addition to client services, he has been a people partner (human resources), an audit methodology partner, transformation and digital partner, and a learning and development partner.
He has also led many audit and assurance projects, worked for PwC in the UK and, while acquiring his master of commerce in Australia, was associate lecturer and head tutor in accounting.
Au's hobbies reflect a similar craving for variety.
The 43-year-old is a competitive tennis player, who spends two to three hours on the court four times a week. He also enjoys body building, has tried his hand at guitar and drums, sails motorboats, and, five years ago, took up playing piano.
"My priority is to always learn broadly, so I would not claim to be an expert on any of my hobbies," Au says.
"In my career, I also try to embrace a very broad spectrum of knowledge and roles.
"Looking at things differently and from different angles is achieved by doing different things. But my current priority is always what I am focusing on."