This article was updated on 5 December 2023
1. How I Work
Dr Amantha Imber is an organisational psychologist and author. She is also the founder of Inventium, a successful innovation consulting firm.
In her popular podcast, How I Work, she interviews entrepreneurs, company directors and media figures – even a person who gave up a successful business career to become a magician.
The common theme is "how I work", explaining work routines, productivity tricks and attitudes. Imber, while technically knowledgeable, also brings a sense of humour, which makes for an entertaining as well as informative package.
2. Working it
Financial Times' weekly workplace podcast Working It aims to help business leaders decode – and keep ahead of – the key trends shaping the world of work.
Hosted by Isabel Berwick, episodes cover everything from tattoos to glass ceilings and ask the hard questions, like "What's the point of meetings?".
Working It doesn't take itself too seriously or claim to have all the answers. Instead, it invites listeners into interesting conversations with business leaders and subject matter experts.
3. Greg McKeown Podcast
Greg McKeown has written two New York Times bestsellers, Essentialism: The Disciplined Pursuit of Less, and Effortless: Make It Easier to Do What Matters Most.
While McKeown's Essentialism is about streamlining actions and behaviours to create meaningful lives that have a positive impact on ourselves and on others, his podcast covers a range of topics on life and business.
It includes interviews with leaders and thinkers – including the likes of Matthew McConaughey, Maria Shriver and Arianna Huffington – who talk about the "how" of our daily actions, the outcomes of our behaviours and the changes we can make to improve those outcomes.
4. Bloomberg's Masters in Business
In Masters in Business, host Bloomberg columnist Barry Ritholtz talks with fund managers, investors, journalists, academics and thought leaders in international finance and investing.
The long-form conversations pull back the curtain on the lives and connections of the market makers, thought leaders and investment pioneers who have shaped the last five decades of business and international finance.
There are also some shorter "At the Money" episodes that aim to demystify and simplify investing.
5. Future of Asia Podcasts
Consulting firm McKinsey has a large digital presence, with a segment dedicated to business in Asia. The Future of Asia website site has many blog articles, but there is also a good selection of podcast interviews with senior McKinsey figures.
Recent episodes talk about emerging technology trends, inflation, capturing growth opportunities in Asian markets and navigating changing business conditions.
6. Truth, Lies and Workplace Culture
Before a business can grow and scale, it needs to get its culture right.
This weekly podcast – researched and hosted by a team of business psychologists, entrepreneurs, business owners and public relations specialists – aims to do just that through practical, science-backed advice.
The podcast is part of HubSpot's extensive podcast network, which includes a host of other worthwhile offerings, including My First Million, The Science of Scaling and Marketing against the Grain.
7. The Australian Investors Podcast
The past decade has seen the investment field become a labyrinth of new products and strategies, and this site provides useful insights to navigate it.
In this podcast, each week, hosts Owen Raszkiewicz and Drew Meredith interview some of Australia's leading investors and business leaders about their investment philosophies and tips.
There is also a related series of "2 Sense" podcast episodes on personal finance, covering subjects such as ethical investment and planning for big expenses.
8. Flying Solo
Part of Flying Solo micro-business community, this podcast is aimed at business owners whose companies might be small, but whose ambitions are anything but.
Hosted by former magazine editor and current executive producers with Pinstripe Media, Cec Busby, digestible half-hour episodes pick up on different aspects of running a small business.
Topics cover everything from marketing and promotion to productivity, finances and wellbeing, with "inspiring soloists" and expert guests offering fresh perspectives on age-old challenges.
9. The Digital Marketing Podcast
More than 300 episodes in, with listeners in more than 190 countries, the Digital Marketing Podcast leverages expertise in digital marketing and e-commerce to help drive digital engagement.
Fittingly for digital experts, the website makes it easy to navigate episodes by topic and knowledge level.
Hosts Ciaran Rogers, Daniel Rowles and Louise Crossley offer insights, tips and interviews with experts on the latest digital marketing trends, including social media, SEO, artificial intelligence (AI) and data analytics.
10. Mentored, with Mark Bouris
Mark Leigh Bouris AM is a renowned entrepreneur and founder of Wizard Home Loans, one of Australia largest non-bank mortgage lenders.
Through his Mentored media business, he offers listeners two podcasts, each accessible in both audio and video formats.
One is The Mentor, a podcast series that talks to business leaders about what "makes them tick" and the challenges facing them in their day-to-day.
The other is Straight Talk, which promises honest conversations with a wide range of Australia's famous names – for example, former NSW Premier Bob Carr, TV chef Manu Feildel, comedian Ed Kavalee and professional surfer Blakey Johnston.
CPA Australia podcasts
When adding these podcasts to your favourite app or streaming service, don't forget CPA Australia's own podcast offering.
There's something for everyone – from interviews with subject matter experts and industry thought leaders to career advice, policy updates and latest Microsoft Excel tips.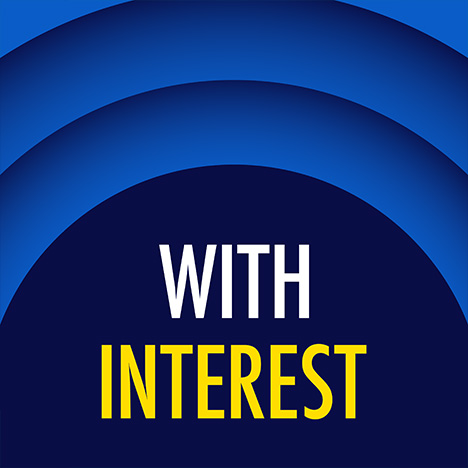 With Interest brings you unrivalled accounting news, commentary and thought leadership from the CPA Australia Policy & Advocacy team. Industry experts offer provide insights and resources for accounting, public practice, taxation, auditing, finance, strategy, leadership and business professionals.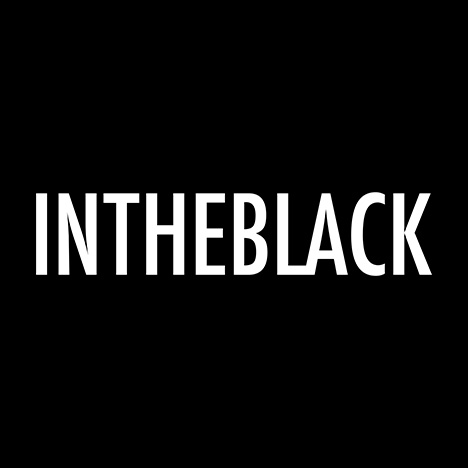 Like its sister publication, award-winning INTHEBLACK magazine, this podcast covers a broad range of topics that help listeners understand, navigate and thrive in an increasingly complex business environment. Each episode dives into a different topic, with insights into work life, management, strategy, career development, digital transformation, innovation, ethics, governance and the economy.
True crime fans shouldn't miss the Crime By Numbers mini-series that delves into the murky world of financial fraud, from Ponzi to romance scams.
Those looking to give their career a boost should listen to Career Hacks mini-series, all about keeping accountants and finance professionals skilled up and future-ready.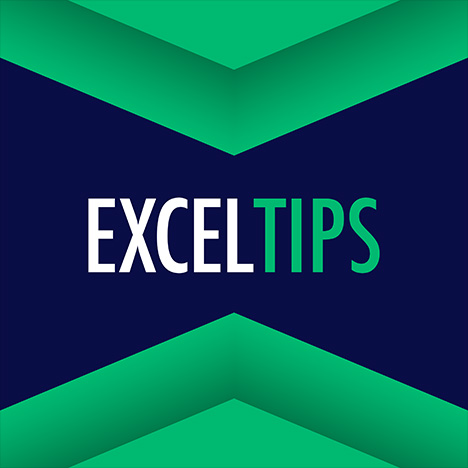 The Excel Tips podcast helps spreadsheet users discover Microsoft Excel's best and latest features and functionality.
The podcast is a companion to the regular Excel Tips articles on the INTHEBLACK website. It is hosted by Neale Blackwood CPA, who has more than 20 years of experience as an Excel educator.
Every Excel Tips episode includes links to the accompanying magazine article and a video explainer.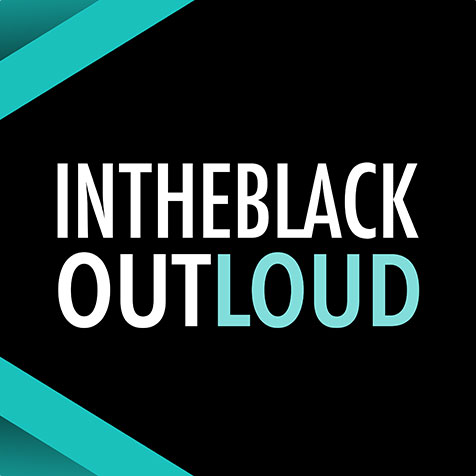 Every month, a curated selection of articles from INTHEBLACK magazine is made available in read-aloud "audiobook" format.
Listening to articles is a great way to get magazine content on-the-go, through a podcast app or a streaming platform like Apple or Spotify.
There's always something to listen to on CPA Australia podcast channels, so don't forget to subscribe and get notified when new episodes are released.