By Jason Murphy
Deep in the mountainous interior of northern Thailand, by an ancient temple with an enormous carved buddha, a group assembles just after dawn for an unusual ritual. This is the Chiang Mai Lawn Bowls Club, which convenes every Tuesday. The first world-class lawn bowls green in northern Thailand was installed in Chiang Mai in 2015 and is thriving, with British, Canadian and Australian bowlers especially prominent among the membership.
Retirement used to mean settling down, but for some it now means jetting off. Retirement is increasingly a stage of life when people undertake great and bold migrations – the kind that can see you bowling a few ends under a tropical sky.
Chiang Mai is only one of many destinations where migrant retirees congregate. South-East Asia and Europe are brimming with people from all over the world who have chosen to move in retirement.
Across South-East Asia in particular, the big attraction is an affordable lifestyle. The cost of living in Thailand, for example, is a fraction of that in the West. An enviable standard of living at a frugal price is the goal, and those who have attained it are not afraid to boast.
Writing in the Australian edition of International Living, Aussie expat Michael Cullen and his wife Vivien say they bought a home in Thailand for A$140,000, and their expenses are 70 per cent less than they would be in Australia.
In the Philippines, Australians Michael Kenny and his wife Barbara rent a house for A$250 a week and have their cooking, cleaning and washing done for A$300 a month. On the QSuper blog, they noted that the overheads are so low they have been able to retire much sooner.
Meanwhile, the HuffPost has reported that, in Cambodia, retired Californian Eric Ortega pays US$375 a month for an apartment, plus US$600 a year for gym membership that includes a pool, and that he dines out for under US$10.
Stories like these are common, and the only thing retirees like more than posting the savings online is to post them alongside a photo of the pool at their new villa. In contrast to many countries such as Australia, where housing in major cities is expensive, a few hours north the overall cost of living plunges. It could well be the difference between a retirement spent watching your pennies or one when you can relax.
Retiring overseas: a big decision
Retiring offshore is not for the faint-hearted. Sherry Bronson retired to Indonesia's resort island of Bali, where she enjoys friendships with locals and fellow migrants from around the world. But she also sees some aspiring expats pack up and return home.
"As with many things, the dream doesn't always match the reality," Bronson says.
"People who are running away from problems at home often and the same problems here. Those who haven't done their homework can become quickly disillusioned. After a few years, the novelty wears off and they move on."
The reality of life in a foreign country is that little things that may not be an issue during a two-week vacation can start to pile up. Bronson has found Bali's long wet season testing and the constant earth tremors (as well as occasional volcanic eruption) unsettling. Political instability can also be a concern in some jurisdictions.
For Bronson, the toughest challenge is the distance from her new grandchildren. "That is the one downside for me ... but as long as I visit once or twice a year, my life is here," she insists.
"Every day there is the thrill of learning something new. Since Bali is over 90 per cent Hindu, the ceremonies and rituals that occupy their lives is a constant source of fascination for me. The warmth and willingness of the local people to embrace foreigners is refreshing and heart-warming.
"I have been invited to mountain villages where families still cook over an open fire and there is one electric light bulb hanging from a cord."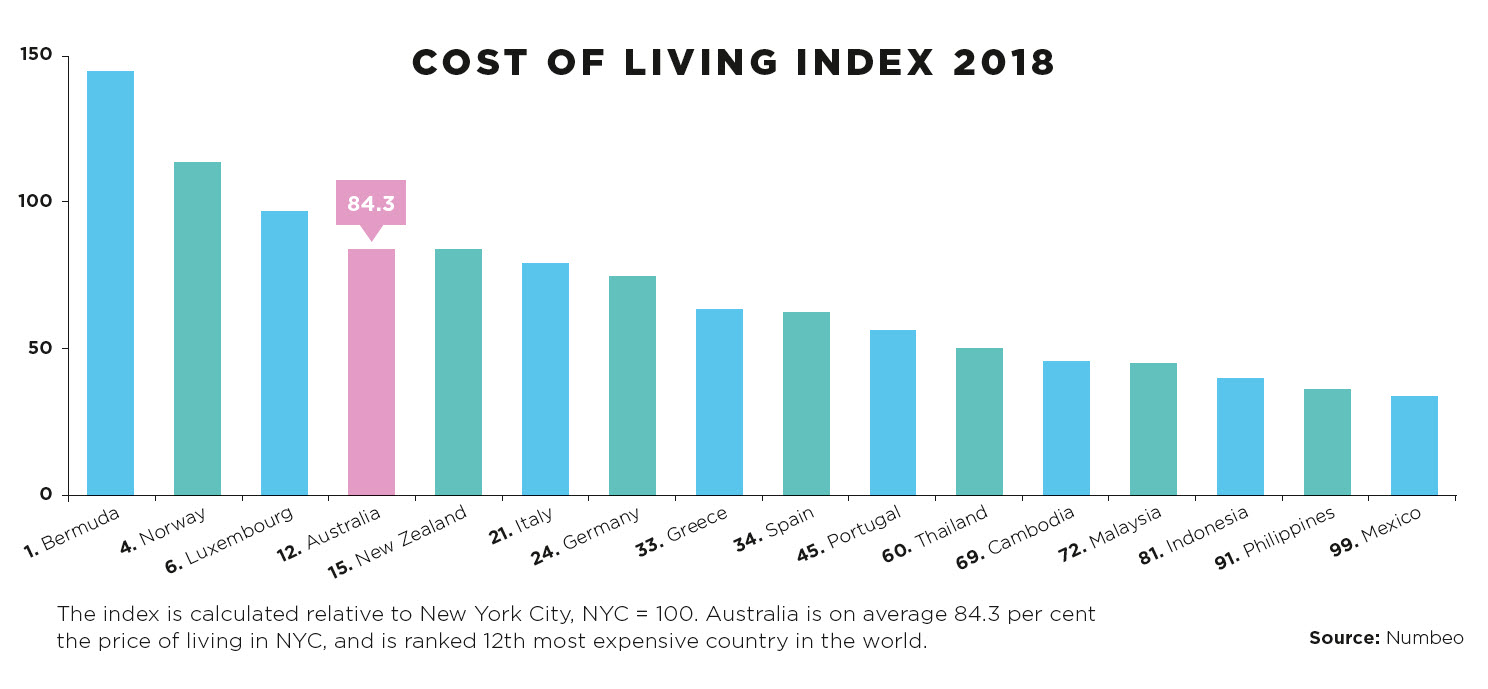 Be bold, but tread carefully when retiring overseas
Shane McNally, principal of financial planning Exfin International, which specialises in financial planning for Australian expatriates, says not everybody retiring overseas spends enough time preparing.
"It varies from people who go into in-depth planning to those who wake one morning and want to go overseas for a substantial period," he says. "The latter is quite dangerous [because] when you get to later in life you're dealing with your retirement funds."
McNally counsels scrupulous examination of applicable tax laws, as not everything that is tax-free in Australia will be treated the same way abroad.
"[Here] you are sitting on superannuation income that is not attracting tax, but often people don't realise that if they retire to France or Italy and become tax residents, suddenly that superannuation income stream can become taxable, which can make a big difference.
Although the details will depend on the tax regime in question, more expensive countries are more likely to tax your retirement income, McNally says.
"Less so, developed countries like Japan," he adds. "The Philippines, Thailand and Indonesia typically don't have retirement visas that will tax offshore income."
For those who can afford not to sell their property assets in Australia, McNally advises keeping Australian residence and spending enough time in-country, so that you never become resident overseas for tax purposes.
Health - the hidden cost
Many retirees may have nagging health issues, and a Medicare card will not get you far in a Thai hospital. While the standard of medical facilities can be surprisingly high overseas (especially in Thailand), in most instances health insurance is a must. However, it is not necessarily cheap.
"I remember getting a quote for a couple in their 80s in Indonesia and it was over US$50,000 per person," McNally says.
"That was for international cover and would provide evacuation to Australia. Our advice has always been that unless you can afford quality health cover, you shouldn't leave Australia."
Even so, with proper planning it might be possible to enjoy the best of both worlds, he maintains.
"Some people take the view that they are going to be healthy in their 60s and perhaps come back to Australia in their 70s or 80s, depending on their situation."
Money rollercoaster: superannuation and pensions
Superannuation is largely portable, although there are restrictions on managing self-managed superannuation funds from overseas. It is also possible for people who lived in Australia for most of their lives to collect an Australian pension when living overseas, provided they were resident in Australia at the age they become eligible.
Unfortunately, a danger for anyone retiring overseas is the prospect of a big downturn in the value of the Australian dollar.
If your monthly income is set in Australian dollars, the exchange rate to baht, rupiah, pesos or any currency can vary wildly over time. If the dollar rises in value, then so much the better, but if it falls it could severely impact overall affordability and quality of life.
Another factor to consider is potential changes to the rules around pensions. The scheme has been described as "unsustainably generous" and it is ripe for reform that could leave overseas retirees out of pocket. In 2016, a proposal that would have sharply cut pensions paid to offshore recipients nearly passed parliament before being voted down.
Friendly locals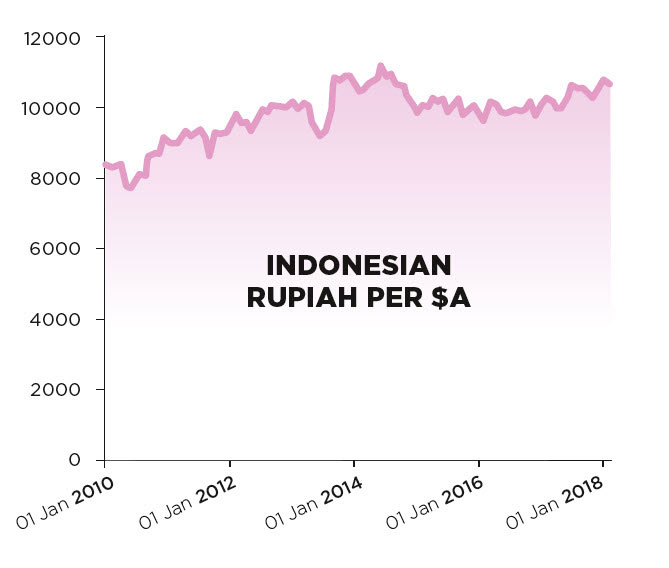 When retirees emigrate, are Australia and other countries just foisting their ageing populations on the rest of the world? The data suggests it works both ways. In 2013, A$750 million in pensions was paid to Australians living abroad, but the amount paid by foreign countries to their pensioners living in Australia was over $1.2 billion.
There has been much research into the costs and benefits of retiree migration on local communities. That research – most of which is American – tends to find that expats bring money to the communities they end up in, which in turn creates local jobs. The downsides mostly relate to issues such as voting rights, which foreigners moving overseas are not entitled to.
Tensions between foreigners and locals are certainly not unheard of. An example is in Bali, where the number of migrants has recently shot up.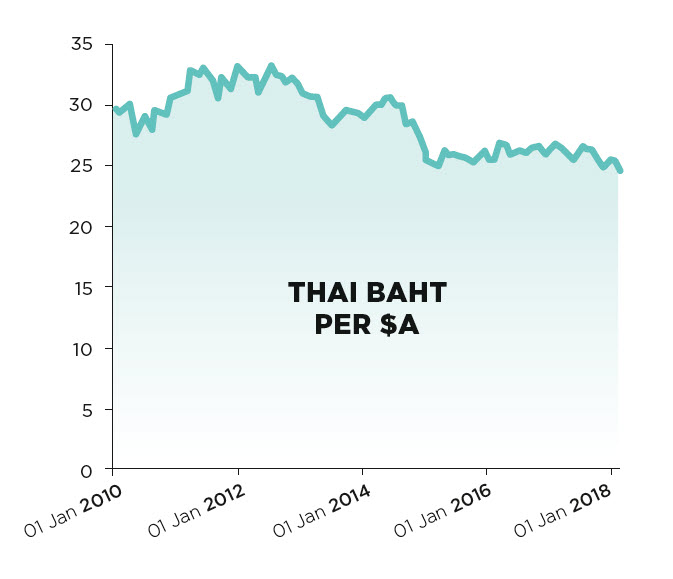 "If you have a colonial mindset and an entitled perspective, there will be trouble," Bronson warns. "Indonesia won its independence and [Indonesian citizens] have no stomach for going backwards.
"Since the publishing of the book Eat, Pray, Love, and the movie that followed, tourism has skyrocketed here. The infrastructure was not in place to support the onslaught, but the dollars that poured into Bali made tourism very attractive.
"Things like roads, electricity, sanitation systems and rubbish removal were completely overlooked. Some Balinese blame the tourists or anyone with white skin, whether long-term expat or vacationing beachgoer."
However, the tensions are not inevitable and outsiders can usually find ways to carve out a niche in which to belong. Just ask the regulars at the Chiang Mai Bowls Club.