Small business disaster relief
Helen Davis, general manager, and Sandra Blake, financial counsellor, offer advice on accessing the The Small Business Debt Helpline, a free service for small business owners that plays a key role in supporting small businesses in the wake of natural disasters.
Background
Davis: "We were established following the horrendous bushfires during the summer of 2019–2020. We quickly evolved to supporting small businesses affected by a range of disasters."
After a disaster
Davis: "What we see, several months later, is people calling where there is the ongoing impact of the disaster. At that point, they are struggling to pay their debts.
"We have a team of financial counsellors on staff... So, when someone calls us, their call will be picked up by their financial counsellor."
Financial counselling
Davis: "Our financial counsellors have a diploma of financial counselling. The financial counsellors on our team all specialise in small business, and many of them also have experience as a small business operator."
Where to start?
Blake: "What's your most important issue? Shelter and safety are always a priority. Are you safe? Is your business shut? Are you planning an insurance claim?
"We're keeping up with what's being offered when and who it applies to, and we can sort through all that for you."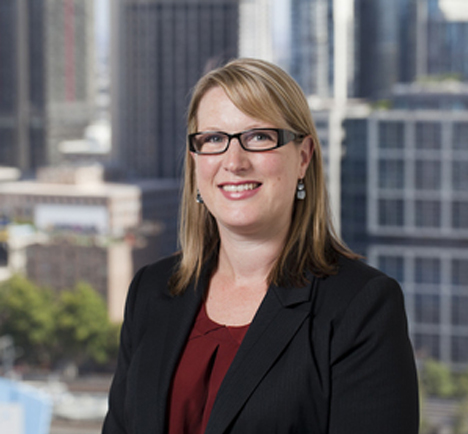 Keddie Waller, head of public practice and small to medium enterprises at CPA Australia, outlines security considerations for small businesses.
Do entities have to report security breaches?
"Only where the entity has not been able to prevent the likely risk of serious harm as a result of the breach does it need to be reported by that entity."
Stolen data and its uses
"This could be everything from a person's details being used to apply for a credit card to other financial services in their name.
"It could be to apply for benefits such as income support, and it could even be to apply for a passport."
A risky business
"The ACSC [Australian Cyber Security Centre] reported a 13 per cent increase in cyber crime in 2021.
"That means that one incident every eight minutes...It is imperative that small businesses take the right steps to protect themselves, their business and their staff and clients."
To report a data breach
"Visit the Office of the Australian Information Commissioner and follow their guidance. Let them know your organisation's agency or name, contact details, a description of the data breach and the kinds of information involved...
"Then you have to provide recommendations to individuals about the steps they should take in response to that data breach.
"If you hold cyber insurance, I recommend one of the earliest things you do is contact your broker, because they will be able to give you guidance."