At a glance
The launch of the Australian Space Agency in 2018 was a significant milestone for the country's space sector.
Globally, the space domain is estimated to triple in value to US$1 trillion (A$1.47 trillion) by 2040.
A recent KPMG report states that, by 2030, space sector activity will be so all-pervasive that it will be impossible for organisations to not have at least one part of their business in some way reliant on space.
If you ask Dr James Waldie, CEO and chief engineer at Human Aerospace, space activity – albeit low-level – has been a part of the Australian business world for several decades.
However, until relatively recently, space businesses were not unified under a single banner. As a result, those keen on forging a career or building a business in the space domain almost certainly pursued their interests overseas.
The result is a common perception that Australia is not a "space nation". The general attitude has long been that space is all about big governments and defence, not the economy at large, and definitely not part of the mainstream business world.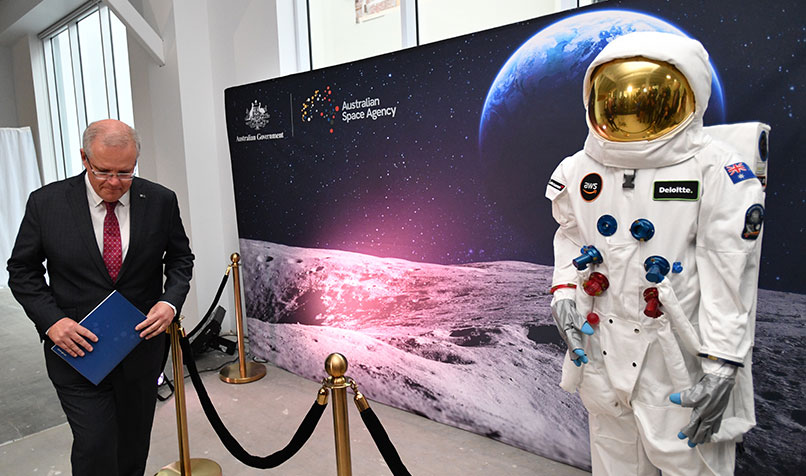 The tide finally turned when, in 2018, Australia's space sector blasted into orbit with the launch of a new federal government body – the "Australian Space Agency", based within the Department of Industry, Science, Energy and Resources. Headquartered in Adelaide, and representing Australia across the planet and galaxies far, far away, the Australian Space Agency gave experts such as Waldie a hook on which to hang their space helmets.
However, the new agency's formation was much more than that. It sent a clear message to the world that Australia intends to play an important role in a sector forecast to triple in global value to US$1 trillion (A$1.47 trillion) by 2040.
Although very new, the agency already has strong ties to NASA. It has also been included in the plans of the National COVID-19 Coordination Commission, tasked with guiding Australia's post-pandemic economic recovery, next to industries and capabilities such as mining and manufacturing. In his 1 July speech announcing Australia's A$270 billion defence "reset" in our new "poorer, more dangerous and more disorderly" geopolitical reality, Australia's Prime Minister Scott Morrison emphasised the importance of space capabilities in keeping the nation safe.
Every business will be a space business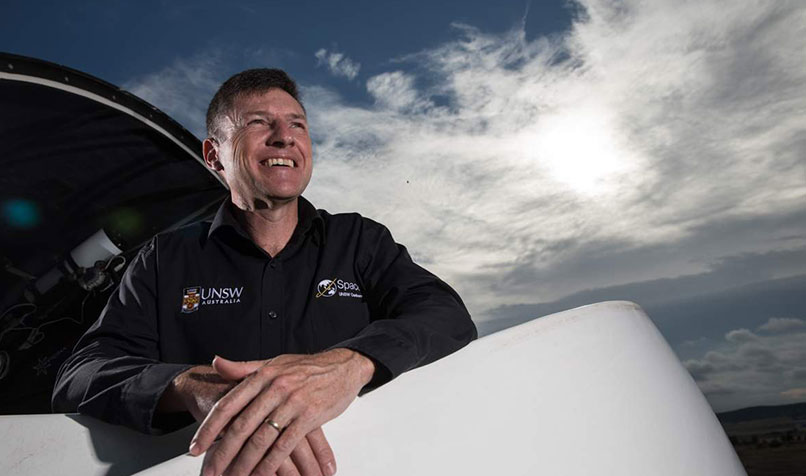 In a paper 30 Voices on 2030: The Future of Space – Communal, Commercial, Contested, published in May, KPMG boldly makes many fascinating space claims. One is that by 2030, you'll likely know somebody who has been to space as a tourist on a commercial space flight. Another is that by 2030, space data will be a commodity used by countless industries. The third, and perhaps most important for readers of INTHEBLACK, is that by 2030, every business will be a space business.
"Space will be so ubiquitous by 2030, that it will be impossible not to have some part of your supply chain, or your back office, or some other part of your business in some way reliant on space," says Mike Kalms, defence and space industry lead partner, operations advisory at KPMG Australia.
Professor Russell Boyce, director, University of New South Wales Canberra Space, explains how this might work.
"Typically, when we have thought of space, we have thought of large satellites and large countries with very big budgets," Boyce says. "But entry barriers have reduced to the point where space is now dominated by commercial players. Technologies have miniaturised, and there is a different risk tolerance because of the advent of certain technologies."
The classic space domain applications enabled by these technologies, Boyce says, are for the purposes of Earth observation, satellite communications and position/navigation/timing.
"GPS is all-pervasive, and most things we do on a daily basis depend on it," he says. "But let's talk about the Internet of Things. Australian companies like Fleet and Myriota are doing very exciting work that enables the connection of people and machines in ways you never imagined possible. When it's too hard to lay wires or set up a wi-fi network, you can now approach the problem in a new, clever way."
Boyce discusses a not-too-distant future of "intelligent constellations of satellites", small swarms of microsatellites, or nanosatellites, each weighing a few kilograms or up to tens of kilograms. They orbit our planet and, when they are over a certain part of Earth, they are perhaps collecting and reporting data for a logistics company.
Once over another region, they are helping agricultural businesses gather data to inform strategic decision-making. As they sweep across Australia during summer, they might be assisting emergency services with early identification of bushfire hotspots. They will collect data over the oceans, too.
The companies using these services won't be in the satellite business, just as the hundreds of thousands of Australian companies currently using cloud computing services aren't in the cloud computing business, but they will subscribe to the services and they will benefit from the data once it is sliced and diced. That is what will make them "space businesses".
Lessons from space help us on earth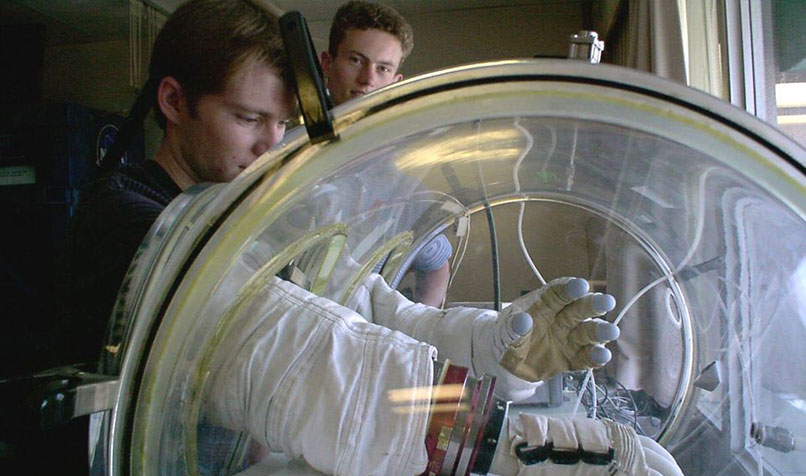 In the past, Waldie says, investments in space have sometimes been seen as wasted money, funds dedicated to little more than adventure.
It didn't help that certain space businesses, such as those that spruiked asteroid mining, disappeared into the vacuum of space after originally attracting large amounts of funding. Today, space businesses are different – more modest, better proven and tested.
In 2015 and 2017, for example, spacesuits designed by Waldie's business were worn by astronauts on the International Space Station. In 2015, the suits underwent a brief operational assessment, and in 2017, the suits were worn by the astronauts for seven months. The compression suits, custom engineered for each astronaut, were designed to counteract certain physiological effects of life in space, including bone loss and spine elongation.
Through Cape Bionics, which was recently co-founded by Waldie, the custom-fit biocompression technology has been commercialised for elite athletes. It has already been adopted by several Australian Football League clubs.
"We've gone from the attitude that space is a colossal waste of money to a realisation that the main purpose of investing in space is to invest in capability back here on Earth," Waldie says. "The priority is to spin off the technologies from space to apply to the broader population. Whether it's engineering innovations, communications or medical, there is a broad range of advancements that people on Earth are already benefiting from.
Companies... will subscribe to the services and they will benefit from the data once it is sliced and diced. That is what will make them "space businesses".
"Cape Bionics technology, for example, can be used to improve burn garments and lymphoedema garments. It can help address osteoporosis, help the elderly or the sedentary. We may be able to help treat vascular disorders in diabetics."
Anthony Murfett, deputy head of the Australian Space Agency, says we are all already using space technologies more and more in our everyday lives.
"Space supports financial transactions," he says. "It helps us respond to disasters. It helps us manage vast areas of land. It's very important in terms of defence."
Importantly, in the current economic climate, space creates jobs.
"The Australian Space Agency has a strategy that outlines a clear mandate to triple the size of the Australian space sector, which is currently A$3.9 billion," Murfett says. "We want to grow that to A$12 billion and create another 20,000 jobs by 2030. Other organisations and territories, such as NASA, Canada and Japan, want to work with us because we have great, niche capabilities and technologies.
"For example, look at our resources sector, which does so much in the way of amazing automation of large assets at very long distances. When you're working in space, you need those same technologies, and we've been doing it in resources for years."
Romance vs reality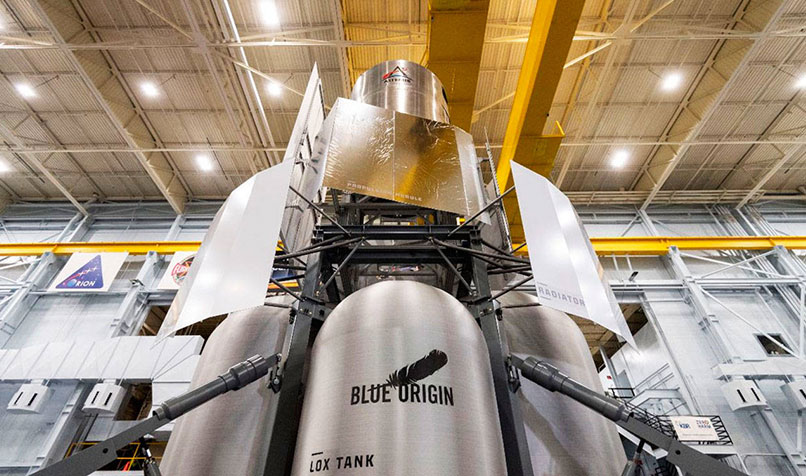 There is undoubtedly a great perceived romance around working in the space sector. Space attracts young people. It attracts talent. It could help to solve the conundrum of not enough students, and certainly not enough female students, becoming interested in science, technology, engineering and maths (STEM) topics and making it their career.
Space is a sector that people of all ages and backgrounds want to know about, Murfett says.
However, there are also several very serious challenges to be solved, Kalms says, around the rules of space.
"There are certain international treaties and obligations around the Moon," Kalms says. "But in terms of a well-defined and well-understood set of rules around space, they are yet to fully form.
"There is effort to be applied across the globe to get those rules clear. How do we, for example, deal with safety in space when it collides with commercial or national interest? What exactly are the obligations around the preservation of economic assets, private property, even human life in this new space? There are still many grey areas. There is a level of competition around certain assets and resources. How we deal with that – what we do to resolve conflict and competition – is still to be sorted out.
"The good news is that there is a lot of room in space. Maybe we can find enough room for all of us to explore and develop our corporate and government interests together."
In terms of business models for successful space businesses, Kalms says there is not yet a dominant one.
"We're certainly seeing venture capital backing it heavily, and still largely grant-based start-ups," he says. "James Waldie's business, for example, started with an Australian Space Agency grant. After venture capital, I think we'll see more private equity and other sources of capital coming into the market, and that's a relatively traditional route for new sectors."
If one thing is for sure, it is that the new, more mature, realistic and practically useful space sector is here to stay.
Much of the esteem in which the sector is now held comes from the fact that it is not really about space at all. It is about Earth.
"We're not doing space for the sake of space," Boyce says. "We're doing space for the needs and the opportunities on the ground. The paradigm has shifted, and the lid has been lifted off this huge bundle of creative energy. Not every attempt will work – we're exploring the art of the possible. But there are going to be a lot of 'wow' moments for business."
Watch this space!