At a glance
Women make up the largest group of financial abuse victims, although the elderly, men and those who require care are also victims.
In most cases, financial abuse will be accompanied by physical and emotional violence.
Accountants can play an important role in identifying victims, and can refer victims to help services.
As part of the research process for her PhD, Monash University's Madeleine Ulbrick has spent the last few years meeting and interviewing victims of financial abuse. One, she says, was in Australia on a temporary visa. Her husband had a job, but, as a result of her visa status, she was not able to work.
In the right type of relationship, this situation could be perfectly feasible. However, this was not the right type of relationship. He provided her with no money and, in order to control her future earning capacity, would not let her study. He grew physically and sexually violent. The economic abuse continued through the court system, even after she had fled with their children.
"He took her through the family court and civil court," Ulbrick says.
"He would try to have her deported, would report her to Centrelink for fraud. He wouldn't pay child support and would constantly ring up to have the child support arrangements assessed and reviewed.
"He would endlessly appeal decisions. He also manipulated the child custody arrangement, so he was having them overnight, but she was doing all of the actual caring for them.
"Then somehow he worked the system so that she had to pay him child support! It was a mess of abuse that had endless and significant economic consequences."
Financial abuse is a hidden and subtle form of family violence that often has dire consequences for its victims – most often women – Ulbrick says. Its real risks are not well understood within society, she believes, because financial abuse is often separated out from other forms of family violence.
What is financial abuse?
People look at financial abuse simply as a denial of finances on a day-to-day basis, rather than a greater and more sinister culture of control and abuse within a household.
However, in most cases financial abuse will be accompanied by physical and emotional violence, according to Tania Clarke, senior policy adviser at Women's Legal Service Victoria (WLSV).
"Whenever you see behaviour that is financially controlling and coercive and that is harmful, generally speaking you will be looking at financial abuse," Clarke says.
It's not just a problem for immigrant women on temporary visas. Clarke has known professional women who discover that they are solely responsible for joint loans they have received no benefit from when the debt collectors come knocking at their door, and after failing to convince their former partner to pay.
Carolyn Bond, project manager of the Economic Abuse Reference Group (EARG), says she was shocked to discover that a friend, a professional woman who had always earned more than her husband, but whose husband managed all of the finances and investments, had been left with nothing after he left her and emptied the accounts.
The elderly, men, and those who require care are also victims. However, the biggest group of victims is women.
What is industry doing about financial abuse?
Bond is working with banks, insurance companies and utilities to encourage and assist in the development of new policies around financial abuse. Energy and water utilities are recognised as an easy place for perpetrators to find new addresses of their victims.
"They'd simply ring and ask which address the bill was for," she explains, "so processes had to be changed for the safety of the women."
Banks are sometimes in a position to identify financial abuse and have also had to develop new guidelines around speaking to individual owners of joint accounts in some cases.
However, insurance is where the truly devious nature of perpetrators, and the devastating process problems they can cause, is revealed.
"Imagine there's joint insurance on a house and you get a family court order against the violent partner. Then that violent partner comes back and breaches the order and burns the house down in order to ruin his ex's life," Bond says.
"Under Australian law, the insurer says, 'You're jointly insured so you're both responsible, so we're not paying either of you'.
"Then there's a case at one of the legal centres right now where the husband had all of the policies in his name. The wife left a violent relationship and had her car, which was registered in her name and which she had always driven. She had an accident and the car was a write-off. The insurance company said, 'You're not the insured, so we have to pay him'."
Financial abuse: by the numbers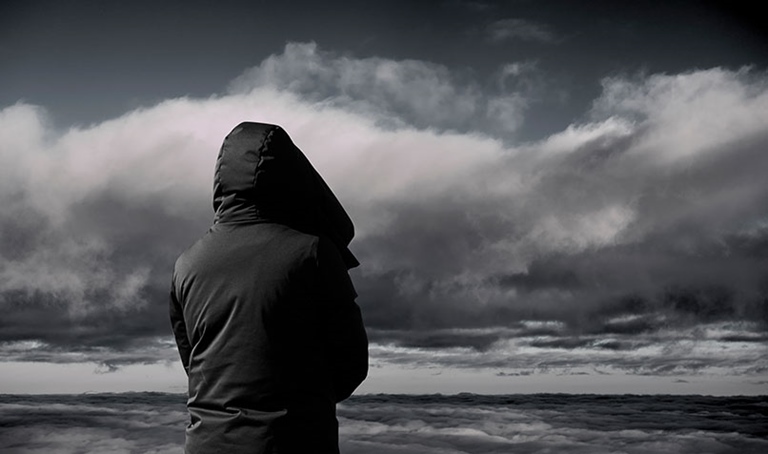 The report Small Claims Large Battles: Achieving economic equality in the family law system, from WLSV, says 87 per cent of small claims clients have experienced family violence, and 84 per cent of small claims clients have experienced economic abuse.
Associate Professor Jan Breckenridge, head of the School of Social Sciences at the University of New South Wales and co-convener of the Gendered Violence Research Network, says one in six women and one in 14 men have been or will be victims of economic abuse.
Economic abuse, Breckenridge says, is about more than just a relationship between a perpetrator and their victim.
"It's around access to resources, use of resources, housing and education," she explains.
"For example, we've witnessed perpetrators trashing their victims' houses, which are being rented, in order to prevent the victim from ever being able to rent another property. The perpetrator is very clear around the effect of their actions, and it's done with absolute intent.
"That sabotaging of resources is economic abuse because it's not just about financial arrangements between the couple, it's more about limiting their economic opportunities."
Signs of financial abuse
What should accountants – or friends, family or colleagues – look out for? Clarke says there are several red flags.
Numerous loans or other credit facilities, such as credit cards, in one partner's name are an indicator, particularly when they receive no benefit. A significant lack of control or understanding from one partner over their own spending is another.
Ulbrick says that if one partner is doing all the talking in a meeting with an accountant, or is dominating, then the silent person could become a victim of financial abuse. In this case, she says, an accountant needs to consider how they might make the discussion more inclusive.
What should the accountant do if they sense foul play, or the potential for it? One essential is to consider their own processes (see "Helping victims", below).
"Lots of businesses and professionals will see a couple as a unit and not think beyond that," Bond says.
"You must always be checking in with yourself that you're actually paying as much attention to one as the other. It requires a bit more work to make sure both partners understand everything."
Clarke recommends referring victims or potential victims to domestic violence services such as 1800RESPECT, where experts are trained to manage safety and risk.
"It's important to realise that it's not as simple as asking a question and the victim disclosing everything, because women in these situations are always managing their safety and assessing the risks," Clarke says.
"Accountants can play an important role. But the most important thing for any practitioner is to manage the risk and safety, and that is a job for a professional trained in family violence."
Helping victims of financial abuse
A report from the EARG and WLSV called Responding to Financial Abuse outlines factors that should be included in training programs.
The recognition that family violence affects staff, as well as customers.
Ensuring that staff and customers can express themselves without embarrassment or job risk.
Talking about family violence in a way that doesn't diminish people.
Ensuring staff members responding to family violence have clearly defined roles.
Supervision systems and mechanisms for referring customers to specialised services.
An accountant's obligation
What is an accountant to do when they sense potential financial abuse? The first step is to consider your own processes, says Romena Thiele FCPA.
A few times during her career Rowena Thiele FCPA, director at AB Phillips Accounting, has sensed a potential case of financial abuse.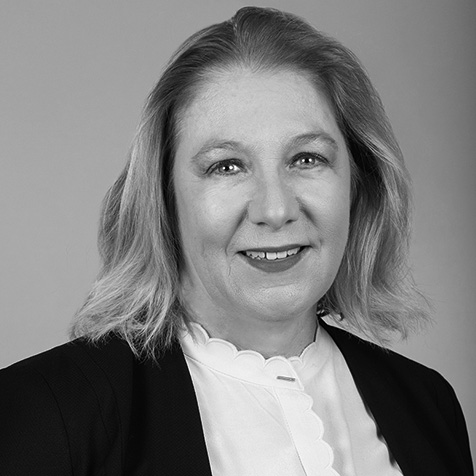 "It isn't necessarily something you can actually see, because a client may not even know that they're being disadvantaged financially," Thiele, also treasurer at Emerge Women & Children's Support Network, says.
"Yet they're at a disadvantage because they don't have information. Abuse begins when the other partner believes that they're not entitled to that information."
Thiele says accountants should change the way they approach couples. This is the case whether abuse is present or not.
"Always encourage both partners in a relationship to come to meetings and direct questions to both people," Thiele recommends.
"If you feel one partner is not understanding, it's very important to spend time explaining things to them more clearly.
"As accountants, we have a moral obligation to ensure both people in the meeting fully understand what we're talking about. That can mean changing the conversation to let one party know that the other party doesn't understand, then ensuring you make it an educative conversation for both of them."