By Nigel Bowen
Frank J. Wilson did not have a promising start to his career. Born in New York in 1887, poor eyesight quickly ended his military career with an honorable discharge from the US Army and the battlefields of World War I.
Yet Wilson did have two aces up his sleeve – a head for numbers and the tenacity to hunt down the most minute of details.
Wilson's boss, Elmer L. Irey, once admiringly observed that Wilson would sit quietly, "looking at books 18 hours a day, seven days a week, forever, if he wants to find something in those books".
After short stints in two government agencies, Wilson was hired in 1920 by what would become the Internal Revenue Service (IRS). When the authorities wanted the murderous bootlegger Al Capone brought to heel in 1930, they let Wilson loose.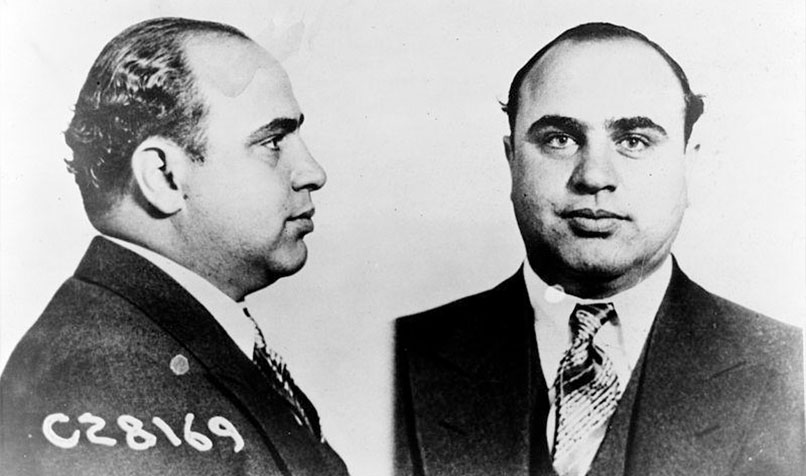 Prohibition agent Eliot Ness is famous for his role in bringing down Al Capone. However, it was Wilson and his team who spent many months interviewing hundreds of Capone's business associates and scrutinising over two million documents.
In the process of their investigation, Wilson and his team invented forensic accounting.
While poring over the ledgers of a gambling operation Capone was connected to, Wilson found the proverbial smoking gun. It was a blink-and-you'll miss-it entry: "Frank paid $17,500 for Al".
Dogged sleuth Wilson tugged on that loose thread, and it ultimately led to Capone's indictment on 23 counts of tax evasion. Capone pleaded guilty and was confined in notorious US prison, Alcatraz.
In 1936, Wilson left the IRS to head up the Secret Service. Among other achievements, he created security measures for US presidents that are still in use today. Wilson retired in 1947 and died in 1970, at the age of 83.
Wilson was the subject of the biopic film, The Undercover Man (1949), and the Oscar Wallace character in The Untouchables (1987) was largely based on him.