INTHEBLACK, CPA Australia's flagship publication, is Australia's most-widely circulating monthly business magazine. It features interviews with strategic business leaders from Australia and around the world, as well as in-depth practical analysis of contemporary issues. CPA Australia is one of the world's largest accounting bodies, making INTHEBLACK essential reading for today's business leaders.
Advertising opportunities
With more than 168,000 members working in more than 100 countries and regions, CPA Australia is one of the world's largest accounting bodies, uniting finance, accounting and business professionals across the globe. CPA Australia members are business decision-makers who possess exceptional technical skills. They are people who take a strategic view, love being across the details and are globally focused.
Website Ad Elements
Gutter (left and right): width 125 x height 700 pixels
Super leaderboard: width 970 x height 90 pixels
Medium Rectangle: width 300 x height 250 pixels
Half page: width 300 x height 600 pixels
Leaderboard: width 728 x height 90 pixels – Tablet
Wide skyscraper: width 160 x height 600 pixels – Tablet
Rectangle: width 180 x height 150 pixels – Tablet
Banner: width 300 x height 50 pixels – Smartphone
For print and online advertising enquiries contact:
Advertising and Sponsorship Team
[email protected]
Key editorial contacts
Level 20, 28 Freshwater Place
Melbourne, VICTORIA 3006
Australia
Editors
Letters to the Editors
INTHEBLACK
[email protected]
Tahnee Hopman
Editor, INTHEBLACK
[email protected]
Irina Fainberg
Editorial Content Strategist, INTHEBLACK
[email protected]
Aeve Baldwin
Digital Content Strategist, INTHEBLACK and INPRACTICE
[email protected]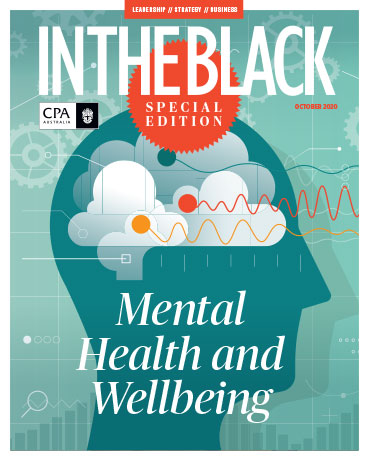 INTHEBLACK's Mental Health and Wellbeing Special Edition was named Special Edition of the Year at the Mumbrella Publish Awards, the largest and most prestigious publishing industry awards in Australia.
The special edition - the first of its kind for INTHEBLACK - was produced in response to a pressing need from CPA Australia members for more mental health resources to support their teams, their clients and their own mental health. It was extremely well received by members, who deemed it an "impressive presentation", "a great initiative" and found it had "heaps of useful stuff".
It is one of the most-viewed editions of INTHEBLACK since the publication went digital-only. INTHEBLACK was also shortlisted for two other Publish awards: Association or Member Organisation Publication of the Year, and Business Publication of the Year.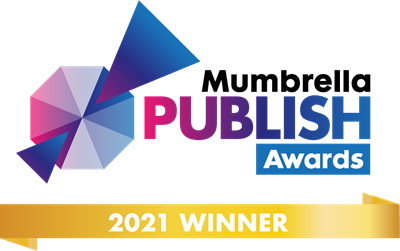 Subscription
CPA Australia members automatically receive INTHEBLACK. Non-members can subscribe to the INTHEBLACK e-newsletter here.