At a glance
The Glasgow Climate Pact signed in October 2021 significantly raises the stakes for addressing emissions reduction ahead of the United Nations Climate Change Conference of the Parties (COP) 27, which is to be held later this year.
The series of side deals made during the conference mean accountants and auditors will play a significant role in the transition to a low-carbon future, when it comes to understanding the demands of regulators and investors and analysing opportunities for investment.
By Prue Moodie
For accountants working in countries designated by the Climate Action Tracker as having "low climate ambition" – which includes Australia – helping their organisations and clients transition to a clean carbon economy is far from easy.
What accountants and businesses need is a carbon price and a clear timetable outlining the steps towards a low emissions economy. With governments slow to act, all hopes were on the 26th United Nations Climate Change Conference of the Parties (COP) in Glasgow in October 2021 and the Glasgow Climate Pact signed at the conference.
However, neither the Glasgow Climate Pact itself, nor the emissions reductions targets offered by the world's biggest emitters before the conference offered the extent of clarity required by the business community.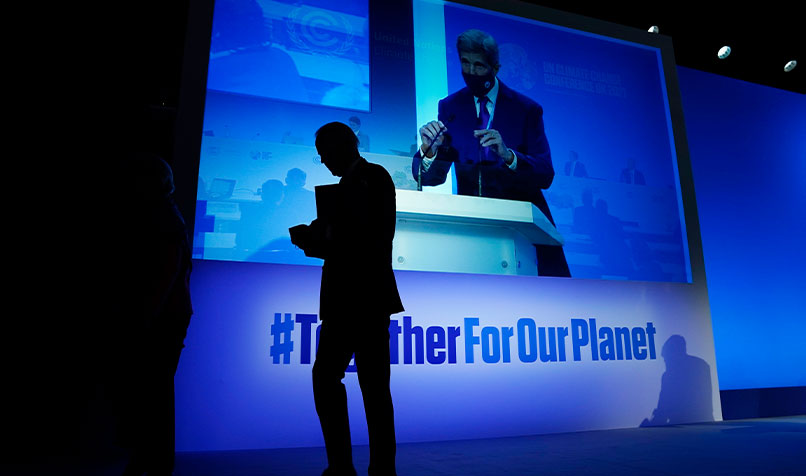 The Glasgow conference was the latest in a process started in Rio de Janeiro in 1992 by the United Nations Framework Convention on Climate Change (UNFCCC) to redress the human activities that contribute to climate change.
While the 2021 pact lacks bite as compared to the more ambitious 2015 Paris Agreement, it does dramatically raise the stakes for the next COP27 meeting, scheduled to be held in Egypt in November 2022.
Another piece of good news is that the side deals made during the conference bode well for the career prospects of accountants and auditors.
Multidisciplinary teams that understand the shifting demands of investors and regulators, and that can analyse the opportunities for investment while holding governments and corporations to account for their declarations, will be a vital part of the transition to a low-carbon future.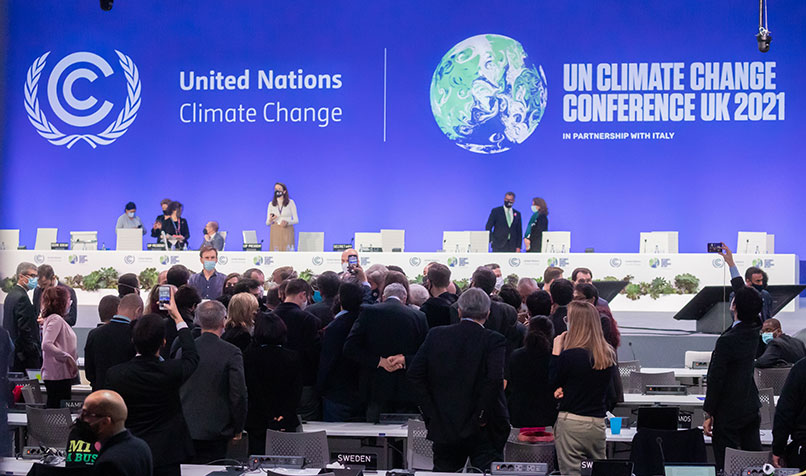 John Purcell FCPA, CPA Australia's former policy adviser environmental, social and governance (ESG), says he is disappointed by some of the Pact's final compromised language, containing as it does words like "requests" and "urges" instead of the Paris Agreement's more assertive "shall".
"The wording from COP26 allows national governments such as Australia's to continue to obfuscate in setting firm emissions reduction targets," Purcell says.
"The Pact doesn't appropriately communicate to business what the path ahead needs to be."
Eugene Wong CPA, CEO of Sustainable Finance Institute Asia, which operates in Singapore and Malaysia, is more optimistic about the signals sent by Glasgow.
"One of the clear messages is that greenhouse gas emissions should fall by 45 per cent by 2030," Wong says. "That helps to avoid backloading the net zero effort, which happens when countries delay cuts as long as possible."
Unlike Australia, which is, for the moment, sticking to cuts of 26 per cent to 28 per cent from 2005 levels by 2030, Malaysia's 2030 target, updated in the leadup to Glasgow, is more in line with the Pact.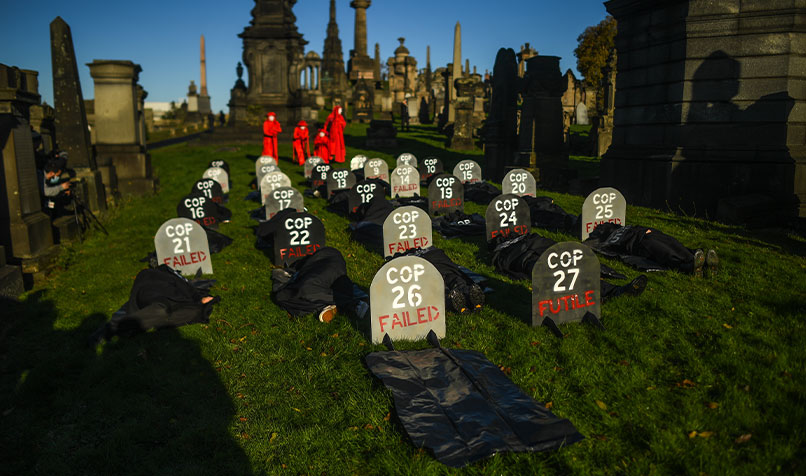 Another significant element of the Pact is the request that countries strengthen their 2030 national greenhouse gas targets (for example, to reduce their emissions forecasts) before COP27. An annual ambition ratchet is a big change from the five-year intervals stipulated by the Paris Agreement.
Many, including Nicki Hutley, a Sydney-based economics consultant for Social Outcomes and councillor on the Climate Council, hope annual updates will become a standard expectation of future pacts.
"So, it's not another five years before we have to do something," she says. "It's only another 12 months. They are not such big steps as we'd like, but it's steps forward."
The request means that countries whose economies continue to produce high emissions, who do not adjust their 2030 targets or who fail to attend the November 2022 meeting, will risk reputational damage.
Cross-border carbon sales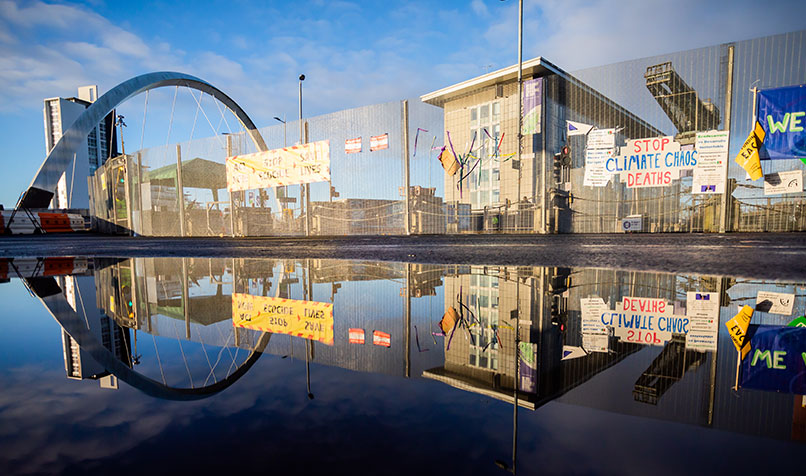 Another key item from the main Pact is an agreement that would eventually lead to the formation of a global market for carbon credits.
The Glasgow Pact ratifies Article 6 of the Paris Agreement, which addresses the interplay between greenhouse gas emissions targets and carbon credits. The objective of Article 6 is to find a trading mechanism that allows a country whose actual emissions reductions turn out to be deeper than the amount pledged in 2015 to convert the difference to carbon credits.
Article 6 covers only government-to-government sales. Private sales across borders, referred to as "voluntary", must be specifically authorised by the United Nations if they are to be used to reduce a country's emissions targets.
While the Pact doesn't go as far as some developing nations would have liked, it could unlock billions of dollars of investment in carbon reduction projects around the world by allowing governments to trade emissions reductions credits across borders.
Giam Ei Leen, partner audit and assurance South-East Asia with Deloitte Singapore, says that this is a step in the right direction.
"Prior to the agreement, many feared that carbon trading could result in greenwashing, specifically in the issue of double counting," she says. "However, more must be done, especially for voluntary markets and private projects.
"It's important to stress that we don't yet have a true international carbon market."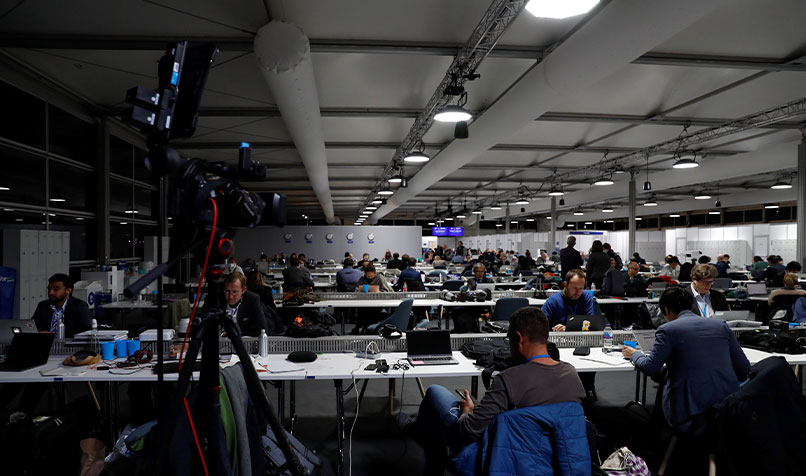 The statement on coal is another standout from the Glasgow conference, with far-reaching implications for the Asia-Pacific region.
The Pact calls on countries to accelerate efforts to phase down unabated coal-fired power generation and inefficient fossil fuel subsidies. This has enormous symbolic importance, because this is the first time coal has been mentioned in official climate discussions going back to 1992.
The last-minute wording change from the strong "phase out" coal to the watered down "phase down" coal disappointed many delegates, but the real problem lies elsewhere, says Professor Mahendhiran Nair FCPA from Sunway University Malaysia.
"I think developing countries do need time to transition from coal and fossil fuels, but hard annual targets – dates and percentages – are necessary for that transition, so that governments can say, 'These are the targets you need to achieve annually', as opposed to maximising the reduction towards the end of the period," he says.
Nair also predicts that developing countries will become increasingly explicit about tying their emissions ambitions to the amount of transition finance and technology they receive from developed nations. They may also seek to play Mainland China off against the US and the EU, as all three world powers vie to achieve dominance in transition technologies in the developing world.
In addition to the Pact, two quite separate coal pledges, or side deals, were made during the Glasgow conference.
The first is 45 countries and the EU agreeing to no longer permit the construction of unabated coal-fired power stations. Importantly, Australia, India, Mainland China and the US did not sign this agreement.
However, the US and Australia are part of the second side deal, the G20's pledge to end the public financing of unabated coal-fired power generation abroad by the end of 2021. This pledge mirrors a similar commitment from Mainland China earlier in 2021.
The elephant in the room
Conspicuously absent from COP26, to the great disappointment of many delegates, was a meaningful commitment to loss and damage finance from developed countries.
An early draft of the Pact proposed a fund specifically to address losses and damage for countries such as low-lying island nations that are the first to experience the existential risk posed by climate change. However, the fund was blocked by the EU and the US due to concerns about litigation.
Another source of disappointment is the Pact's watered down language related to accelerating the rate of transition and adaptation finance. According to the Organisation for Economic Co-operation and Development (OECD), in 2019 the amount was just below US$80 billion (A$114 billion) – much of it in loans, not grants.
When asked if, in the absence of strong direction from the ongoing COP process, solutions to these issues can be expected from the private sector, Purcell is clear.
"I don't think so. There are limits to what can-do capitalism can achieve. We need a better conference in 2022."
Spotlight on the side deals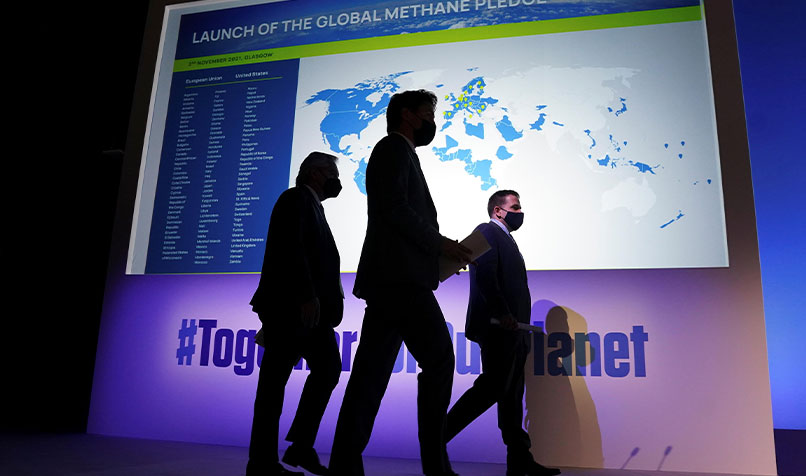 International sustainability standards board
The IFRS Foundation, responsible for the International Financial Reporting Standards, finalised the creation of a new standards governing body, the International Sustainability Standards Board (ISSB), during COP26.
The new board will issue sustainability standards that incorporate elements from other risk-based sustainability reporting systems. It has already issued its first prototype standard on climate risk.
John Purcell FCPA says, "ISSB standards will speak directly to investors about risk, starting with climate risk, and that's valuable, but I don't believe we can leave this effort entirely to decisions by investors.
"Companies need clear and responsible signals from national government in order to broaden the base of a national economy in processes of decarbonisation."
Deloitte's Giam Ei Leen adds, "We need a way to link the new ISSB standards with IFRS. At present there are very limited disclosures made within financial statements on climate risks, and companies need to consider the accounting impact of climate risk on the financial statements."
Glasgow financial alliance for net zero
The Glasgow Financial Alliance for Net Zero (GFANZ) is an initiative by capital providers to funnel finance and investment to businesses that aim to drive down either their own, or others', greenhouse gas emissions.
The targets of the GFANZ investment do not have to be in developing nations, however. They could be anywhere, as long as they are profitable or likely to turn a profit.
During the Glasgow conference, the GFANZ announced that it had received commitments from 450 financial institutions in 45 countries, which could theoretically deliver US$100 trillion (A$143 trillion) in finance over the next three decades.
"For many Asian markets, the discussion is now transitioning from ambition to implementation," says Anthony Cheung FCPA, convenor of green finance and board governor at Friends of the Earth (HK) and managing director ESG at Polymer Capital Management.
Attracting private capital into green industries and infrastructure will be critical to achieving many countries' climate goals, he says.
"Green bonds in the onshore China market are skyrocketing. They are also popular in South Korea and Japan. Enterprise-wide sustainability-linked financing is not as common in the region, although this has started to gain traction among Hong Kong institutions."
Cheung says that assurance of these products varies across Asia. "It is not surprising that there is some level of greenwashing. It's definitely an area that needs more skilled professionals."
The global methane pledge
Countries that have joined the Global Methane Pledge are committed to a collective goal of reducing global methane emissions by at least 30 per cent from 2020 levels by 2030. The European Union estimates this will reduce warming by at least 0.2°C by 2050.
Among the more than 90 country signatories and the EU are six of the world's top 10 methane producers – the US, Brazil, Indonesia, Nigeria, Pakistan and Mexico. However, the world's top three methane emitters – Mainland China, India and Russia – have not signed the pledge, and neither have Australia, South Africa or Turkey.